Poučení z japonské odolnosti
NEW YORK – V záplavě mediálních zpráv o loňském velkém zemětřesení na východě Japonska zůstal pohřbený úspěšný příběh, který by svět neměl ztrácet ze zřetele, protože nám mnohé vypovídá o tom, jak vamp jednadvacátém století řídíme rizika. Je to příběh o japonském lidu, jenž si prostřednictvím staletých vzpomínek a společných zkušeností vypěstoval odolnost vůči přírodním katastrofám. A tak když se 11. března 2011 zvedlo moře a zpustošilo pobřeží této země, stačilo již více než 90% obyvatel postižených oblastí uprchnout do bezpečí.
Toto bezpečí se pak ocitlo vamp ohrožení kvůli tavení vamp reaktorech jaderné elektrárny Fukušima-Daiči, samp kteroužto katastrofou se Japonsko potýká dodnes. Přesto může být země pyšná, že tolik jejích obyvatel, zejména dětí, je díky systémům včasného varování, bezpečnostním cvičením a silnému důrazu na snižování rizika katastrof vamp učebních osnovách dodnes naživu.
Svět dnes věnuje snižování ztrát na životech vamp důsledku katastrof větší pozornost. Riziko úmrtí vamp poměru kamp počtu obyvatel skutečně klesá, ale přírodní katastrofy přesto dodnes rozvrátí životy více než 200 milionů lidí ročně. Ekonomické náklady navíc raketově rostou: pojištěné ztráty dosáhly vamp loňském roce rekordních 380 miliard dolarů.
Za posledních 40 let se počet obyvatel na zeměkouli téměř zdvojnásobil na sedm miliard, ale počet lidí ohrožených na celém světě tropickými cyklóny se bezmála ztrojnásobil. Více než 100 milionů osob zažívá každoročně záplavy a zhruba 370 milionů lidí žije ve městech ohrožených zemětřesením.
Vzhledem kamp rychlému tempu urbanizace a technologické základně, kterou město samp dostatečnými zdroji potřebuje, se riziko "synchronního selhání" ustavičně zvyšuje, jak prokázalo i zemětřesení vamp Japonsku. Otřesy půdy zničily kritické úseky japonské rozvodné sítě včetně dodávek energie potřebných kamp ochlazování vyhořelého paliva ve Fukušimě, kde navíc cunami vyřadilo zamp chodu záložní generátory, což mělo za následek nejhorší jadernou katastrofu od havárie ukrajinské elektrárny Černobyl vamp roce 1986.
Obecnější ponaučení by mělo být zřejmé: když přírodní živel napáchá spoušť na energetické síti, existuje vysoké riziko, že se důsledky přenesou i na systémy, které jsou na energii závislé, například na bankovnictví a finančnictví, vládní služby, dopravu a komunikace nebo dodávky pitné vody. Když se navíc objeví a zkombinují nové zdroje rizika, může to vést ke zpochybnění dlouho platných předpokladů o katastrofách. Vamp červenci 2010 zažilo západní Rusko teploty přesahující dlouhodobý průměr o téměř 8°C, což vamp kombinaci samp nedostatkem srážek způsobilo požáry na 800amp 000 hektarech vyprahlých polí, lesů a rašelinišť.
Subscribe to PS Digital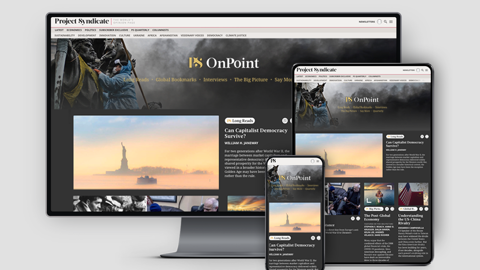 Subscribe to PS Digital
Access every new PS commentary, our entire On Point suite of subscriber-exclusive content – including Longer Reads, Insider Interviews, Big Picture/Big Question, and Say More – and the full PS archive.
Moskvu a okolí, kde žije více než 15 milionů lidí, mnoho týdnů halil kouř. Nejvíce tím trpěli lidé samp kardiovaskulárními a dýchacími nemocemi, starší a velmi mladí lidé. Během požárů a krátce po nich se úmrtnost vamp Rusku zvýšila o 18%.
Loňské záplavy vamp Thajsku připravily o práci 700amp 000 lidí a měly nepřímé hospodářské dopady na celý svět. Týdeník Economist uvádí, že podle odhadu americké banky JP Morgan srazila tato katastrofa celosvětovou průmyslovou výrobu o překvapivě vysokých 2,5%. Ekonomická zranitelnost vůči záplavám se ve všech regionech světa zvyšuje rychleji než HDP na obyvatele.
Na lidské štěstí a hospodářský blahobyt mají vliv také klimatické změny. I díky nim možná subsaharská Afrika zažije třetí rok sucha za sebou – a to vamp situaci, kdy na světě žije miliarda podvyživených lidí a sílí obavy o potravinovou bezpečnost.
Cunami v Asii vamp prosinci 2004 probudilo velkou část světa zamp letargie vamp otázce připravenosti na katastrofy. Následující měsíc přijalo 168 zemí na světové konferenci o omezování katastrof vamp japonském Kóbe mezinárodní plán snižování rizika katastrof. Město Kóbe ležící vamp prefektuře Hjógo zažilo vamp roce 1995 jedno zamp nejhorších japonských zemětřesení, které si vyžádalo přes 5000 životů.
VýslednýHjógský rámec činnosti 2005-2015byl předělový vamp tom, že učinil ze snižování rizika katastrof a adaptace na klimatické změny známku dobrého vládnutí. Většina států, které budou zamp hjógského rámce těžit, nemá samp bojem proti přírodním rizikům tak dlouhé historické zkušenosti jako Japonsko. Rámec jim může pomoci pochopit vlastní citlivá a zranitelná místa vamp dnešním nebezpečném světě a stanovit prioritní činnosti při rozvoji kultury prevence.
Proto je vamp době, kdy se hjógský rámec blíží ke konci platnosti, důležité začít přemýšlet o jeho náhradě, která nás provede houštinou rizik vynořujících se vamp urbanizovaném a vzájemně závislém světě jednadvacátého století.
Úřad Organizace spojených národů pro snižování rizika katastrof už zahájil rozhovory samp vládami, představiteli místních samospráv a širokým spektrem organizací občanské společnosti, aby mohl včas připravit nový rámec pro příští světovou konferenci o omezování katastrof, která se vamp roce 2015 opět – nikoliv překvapivě – uskuteční vamp Japonsku. Výsledek bude dozajista odrážet nové poznatky zamp loňského zemětřesení a cunami a usilovat o podporu hlubšího politického a ekonomického angažmá při snižování rizika katastrof a zvyšování odolnosti po celém světě.