Jak působí slabý dolar na ceny ropy?
Po celém světě sledujeme lomení rukama nad vysokými cenami ropy. Pokud ale političtí lídři a tvůrci politických strategií chtějí nižší ceny ropy, měli by propagovat politiky posilující dolar.
Důsledky stanovování ceny ropy v jediné měně jsou mnohem dalekosáhlejší, než si většina lidí myslí. Některé země produkující ropu například od svých zákazníků požadují úhradu v eurech, ale to neznamená, že cena jejich ropy se stanovuje v eurech. A i kdyby snad dolarové ceny měly vystřídat ceny v eurech, dopady určování cen v jediné měně na trh s ropou by byly tytéž.
Zemím vyvážejícím ropu plynou výnosy v dolarech (případně ekvivalent v eurech), kdežto k dovozu zboží a služeb z řady zemí používají různé měny. Každá změna směnného kurzu dolaru ovlivňuje kupní sílu těchto zemí, a tudíž jejich reálný příjem.
Rovněž mezinárodní ropné společnosti prodávají většinu ropy v dolarech, ale působí v různých zemích a hradí část svých nákladů v místních měnách. Každá změna hodnoty dolaru tudíž ovlivňuje strukturu jejich nákladů a ziskovost. To má zase vliv na reinvestice do průzkumu, přípravy a údržby ložisek.
Vztah mezi hodnotou dolaru a cenami ropy je velice spletitý. Ačkoliv platí, že se mohou vzájemně umocňovat a vytvořit tak bludný kruh, jejich krátkodobý vztah se liší od jejich vztahu dlouhodobého.
Krátkodobě devalvace dolaru nemá vliv na nabídku a poptávku, ale ovlivňuje spekulace a investice do ropných termínových trhů. Když dolar oslabuje, investory přitahují komodity, včetně ropy. Investice do termínových obchodů jsou jak zajištěním proti slábnoucímu dolaru, tak investičním nástrojem, který by mohl vynést značný zisk, zejména v prostředí ubývajícího nadbytku kapacity těžby ropy, rostoucí poptávky, klesajících úrokových sazeb, sesouvajícího se realitního trhu a krize v bankovním odvětví.
Subscribe to PS Digital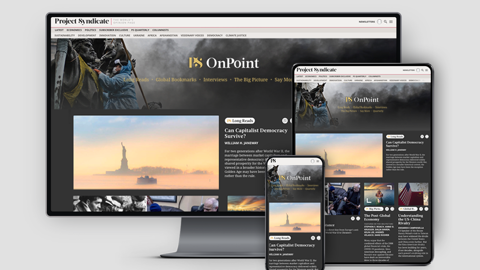 Subscribe to PS Digital
Access every new PS commentary, our entire On Point suite of subscriber-exclusive content – including Longer Reads, Insider Interviews, Big Picture/Big Question, and Say More – and the full PS archive.
OPEC má možná pravdu, když vyšší ceny dává za vinu americkým politikám a spekulantům. Pravda je také to, že kdyby OPEC měla volnou kapacitu, už by ji využila a spekulanty spláchla, aby ceny ropy snížila. OPEC si může vydobýt kontrolu dvěma způsoby: využít údajné rezervní kapacity a spekulanty spláchnout, anebo je předběhnout využitím svých finančních přebytků. Uchýlení se ke druhé možnosti znamená, že i bez přebytku kapacity OPEC stále může udávat směr.
Dlouhodobě, jak plyne ze statistické analýzy různých proměnných v ropném průmyslu, však slabší dolar postihuje nabídku snížením produkce, ať už ropu vlastní a těží národní nebo mezinárodní ropné společnosti. Slabý dolar ovlivňuje i poptávku, neboť zvyšuje spotřebu. Důsledkem úbytku nabídky a zvýšení poptávky jsou vyšší ceny.
Nižší hodnota dolaru také snižuje kupní sílu vývozců ropy. Zůstávají-li ceny ropy beze změny, zatímco dolar oslabuje, reálný příjem zemí produkujících ropu klesá, z čehož plynou nižší investice do dalších kapacit a do údržby. Totéž platí pro ropné společnosti. V důsledku toho ceny ropy rostou.
Poněvadž ceny ropy rostly, zatímco hodnota dolaru klesala, rozšiřování kapacit ze strany ropných firem skutečně v posledních třech letech nedokázalo vyhovět prognózám produkce mimo OPEC. Dokonce ani těžba ropy ve Spojených státech neodpovídá nárůstu cen ropy, neboť rostoucí dovozní náklady na nástroje a vybavení – jež jsou zčásti odrazem slabosti dolaru a dalších faktorů – vedly ke zpožďování a rušení projektů.
Samozřejmě, slabší dolar znamená levnější ropu v Evropě, Asii a všech zemích, jejichž měny posilují. Ceny ropy dosáhly v letech 2004 a 2005 rekordních výšek v USA, ale ne v Evropě, což dílem vysvětluje, proč tamní hospodářský růst nebyl postižen. Když Američané platili 120 dolarů za barel, Evropané platili za barel asi 76 eur.
Ceny ropy v posledních letech poptávku po ropných výrobcích v USA nepostihly, a to díky několika faktorům, například vyšším vládním výdajům, nižším úrokovým sazbám, daňovým úlevám a nárůstu reálných příjmů. Jistěže, slabší dolar přiměl některé americké rodiny, aby dovolenou netrávily v Evropě, ale v USA. Ale vzhledem k tomu, že mnozí Američané používají rozměrné vozy SUV se značnou spotřebou, poptávka po benzinu zůstává vysoká.
Dokud se nezmění modely americké spotřeby anebo opětovně stoupající dolar nezvýší produkci ropy, Američané ponesou hlavní nápor toho, že cena ropy se stanovuje v jediné měně.