Vítr ve větru
KODAŇ – Snaha zastavit globální oteplování podnítila na celém světě silné nutkání rozvíjet obnovitelnou energii. V důsledku toho se za posledních deset let desetinásobně zvýšilo využívání větrných turbín, neboť větrná energie bývá často vychvalována jako nejefektivnější zelená příležitost. Podle Connie Hedegaardové, komisařky Evropské unie pro otázky klimatu, by "lidé měli věřit, že [větrná energie] je velmi, velmi levná".
Ve skutečnosti je toto tvrzení vysoce problematické. Větrná energie je sice levnější než jiné, neefektivnější obnovitelné zdroje, jako jsou solární energie, přílivová energie a etanol, ale ani zdaleka není konkurenceschopná. Kdyby byla, nemuseli bychom vynakládat značné částky na její dotování.
Například ve Velké Británii je vítr i nadále podstatně nákladnější než jiné energetické zdroje. Vycházíme-li ze zprávy o nákladech výroby elektrické energie ve Velké Británii za rok 2010 a měříme-li náklady na výrobu jedné kilowatthodiny energie, pak je vítr stále o 20-200% dražší než nejlevnější varianty založené na fosilních palivech. A i tento údaj je ještě značně podhodnocený.
Když se Velká Británie a další rozvinuté země překotně vrhly na výstavbu většího počtu větrných turbín, přirozeně je začaly stavět na největrnějších místech, takže méně větrné lokality zůstaly na později. Současně s tím lidé stále silněji protestují proti větrným farmám za jejich humny. Lokální opozice se v posledních třech letech ztrojnásobila a lokální podpora výstavby nových větrných farem klesla na historické minimum.
Většina lidí zastává názor, že několik větrných turbín může být atraktivních, ale když jsou turbíny roztroušené po celé krajině nebo když se na míle daleko táhnou mohutné průmyslové větrné farmy, je to něco úplně jiného. Zvýšil se také počet stížností na enormní nízkofrekvenční hluk nových větrných turbín.
Vzhledem ke stále zatrpklejšímu veřejnému mínění se do budoucna očekává, že většina větrných turbín bude instalována na moři, kde je opozice proti nim menší, ale kde jsou daleko vyšší náklady.
Subscribe to PS Digital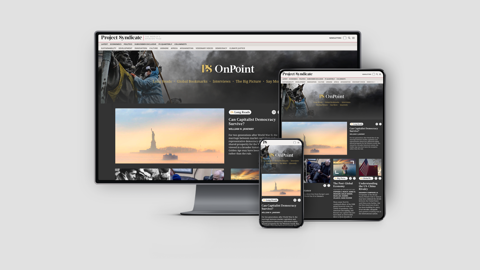 Subscribe to PS Digital
Access every new PS commentary, our entire On Point suite of subscriber-exclusive content – including Longer Reads, Insider Interviews, Big Picture/Big Question, and Say More – and the full PS archive.
EU v rámci své politiky "20-20-20" slíbila, že do roku 2020 sníží emise uhlíku na úroveň o 20% nižší než v roce 1990 a o 20% zvýší podíl obnovitelných zdrojů energie. V případě Velké Británie to vyžaduje dramatický vzestup větrné energetiky, zejména na moři.
Tato politika bude překvapivě nákladná. Nezisková společnost UK Carbon Trust odhaduje, že náklady na zvýšení celkového výkonu větrných turbín na 40 gigawattů tak, aby do roku 2020 dodávaly 31% elektrické energie, mohou dosáhnout až 75 miliard liber (120 miliard dolarů). Jejich přínos v boji proti globálnímu oteplování by přitom byl chatrný: snížení o pouhých 86 megatun CO2 za rok po dobu dvou desetiletí. Z hlediska zabránění vzestupu teploty by to bylo naprosto bezvýznamné. Podle standardního klimatického modelu by obrovské britské investice do větrné energie pozdržely globální oteplování do roku 2100 o něco málo přes deset dní.
Navíc je i tento odhad nepochybně příliš optimistický. Vítr často nefouká ve chvíli, kdy ho potřebujeme. Jak například uvedla BBC, chladné počasí 21. prosince 2010 bylo typické pro prodlouženou studenou frontu s oblastmi vysokého tlaku vzduchu a minimem větru. Větrná energie se sice podílí na celkových dodávkách elektřiny ve Velké Británii v průměru pěti procenty, ale toho dne klesl její podíl na pouhých 0,04%. A protože poptávka tehdy pochopitelně dosahovala vrcholu, musely vzniklý výpadek nahradit jiné zdroje jako uhlí a plyn.
Vyrovnat pětiprocentní pokles dodávek je sice možné, ale do roku 2020, kdy Velká Británie zvýší svou závislost na větrné energii na požadovaných 31%, se situace dramaticky změní. Větrná energie se značně prodražuje, pokud zohledníme i nutnost vytvářet velké záložní zdroje energie pro případy, kdy vítr zeslábne.
Zdaleka nejlevnější záložní zdroj energie přitom představují paroplynové elektrárny s otevřeným cyklem, které znamenají vyšší emise CO2. Větrná energie tak bude nakonec nákladnější a navíc sníží emise méně, než se oficiálně odhaduje. (Proto jsou také jednoduché výpočty založené na nákladech na kilowatthodinu často hrubě zavádějící a napomáhají tomu, že se větrné a další přerušované obnovitelné zdroje energie zdají levnější, než ve skutečnosti jsou.)
To se ukázalo i v nedávných zprávách KPMG/Mercados a nezávislého mozkového trustu Civitas. Nová zpráva vypracovaná profesorem Edinburské univerzity Gordonem Hughesem pro Nadaci pro politiku boje proti globálnímu oteplování zase odhaduje, že 36 GW nové větrné energie by stálo 120 miliard liber při ročním snížení CO2 o pouhých 23 megatun. Jinými slovy by se zvýšení teploty pozdrželo do konce století o pouhých 66 hodin.
Ačkoliv si mnozí lidé myslí něco jiného, náklady na pevninskou i mořskou větrnou energii neklesají. Za posledních deset let se naopak zvýšily. Mezivládní panel OSN pro změny klimatu to ve své nejnovější zprávě o obnovitelné energii připustil. Podobně i Britské centrum pro energetický výzkum hořekuje, že náklady na větrnou energii se "oproti prvním letům po roce 2000 podstatně zvýšily".
Podobně jako celá EU se také Velká Británie zamilovala do myšlenky omezovat CO2 prostřednictvím větrných technologií. Většina akademických modelů však ukazuje, že nejlevnějším způsobem, jak snížit emise CO2 do roku 2020 o 20%, by bylo přejít z uhlí na čistší zemní plyn. Průměr hlavních energetických modelů naznačuje, že při zmenšení měřítka na samotnou Velkou Británii by dosažení dvacetiprocentního cíle vyžadovalo v nadcházejícím desetiletí celkové náklady ve výši zhruba 95 miliard liber a 18 miliard liber za každý následující rok. Tyto údaje samozřejmě zahrnují i snížení v jiných oblastech, než je elektřina, a také vyšší celkové náklady cen energie pro ekonomiku.
Poučení je však zřejmé: není-li cílem pouze omezit emise CO2, ale využít k tomu obnovitelné zdroje, pak modely ukazují, že se náklady vyšplhají na 188 miliard liber za toto desetiletí a na 36 miliard liber ročně po roce 2020. Trvat na větrné energii proto v podstatě znamená využívat energii, která zdaleka není konkurenceschopná, nepomáhá odvrátit klimatické změny a stojí pouze Velkou Británii 92 miliard liber navíc.
Pro jakoukoliv zemi se to jeví jako hodně špatná volba.