Una transición energética con sello europeo
MADRID – Ante el monumental desafío que representa el cambio climático, el líder de la primera potencia global sigue lavándose las manos. A principios de noviembre, el presidente Trump notificó oficialmente la retirada estadounidense del Acuerdo de París, confirmando así una decisión ya anunciada en 2017. La notificación oficial ha llegado tan pronto como permitían las provisiones de París, y la retirada se hará efectiva justo el día después de las elecciones presidenciales estadounidenses, en noviembre de 2020. De este modo, Estados Unidos se convertirá en el único país del mundo que no forme parte del pacto.
Todos los candidatos presidenciales del Partido Demócrata han prometido que, si salen victoriosos de las elecciones, Estados Unidos retornará al Acuerdo de París. Pero el problema es mucho más amplio: la Administración Trump ha adoptado una política medioambiental absolutamente nefasta, que ha consistido en desmantelar sistemáticamente las regulaciones de la era Obama. Afortunadamente, los esfuerzos continuados de estados, ciudades, organizaciones de la sociedad civil y empresas privadas —junto con algunos factores económicos, como la competitividad del gas natural— han permitido paliar los impactos negativos de las políticas de Trump. Sin embargo, es obvio que Estados Unidos será incapaz de liderar la lucha contra el cambio climático mientras su Gobierno federal siga dando la espalda a la evidencia científica.
Entre tanto, otros países se muestran mucho más dispuestos a abrazar la causa. La gran potencia emergente a nivel mundial, China, todavía tiene un gran margen de mejora desde un punto de vista medioambiental, pero los esfuerzos que viene haciendo son muy notables. En el campo de la diplomacia climática, China ha pasado incluso a ocupar un espacio central, donde ha coincidido con la Unión Europea. Hay que recordar que el liderazgo europeo en esta materia viene de muy atrás, y que la Unión ha dado ya muchas señales de su fuerte compromiso con acelerar la transición energética.
Es de esperar que la Comisión Europea de Ursula von der Leyen llegue con mayor ímpetu si cabe. La decisión de elevar la cartera climática a una de las tres vicepresidencias ejecutivas, situándola bajo la responsabilidad del socialdemócrata Frans Timmermans, ha supuesto un excelente punto de partida. Timmermans se encargará de diseñar un "acuerdo verde europeo", que deberá presentar durante sus primeros 100 días de mandato, y que habrá de sentar las bases para que Europa se convierta en el primer continente en alcanzar la neutralidad de carbono. Una tarea a abordar urgentemente por la nueva Comisión será la de garantizar un elevado grado de coordinación entre sus distintas áreas, con tal de que todas ellas remen en la misma dirección.
Al igual que el llamado Green New Deal, por el que abogan destacados políticos demócratas en Estados Unidos, el "acuerdo verde europeo" posee una dimensión marcadamente social. A este respecto hay que enfatizar que, por razones de equidad y de pragmatismo, la transición energética no puede estar reñida con el crecimiento económico. Todo discurso que abogue por revertir el crecimiento es políticamente inviable, y está abocado al fracaso. Esto es cierto en los países desarrollados, y más cierto si cabe en los países en vías de desarrollo.
En el núcleo de la agenda climática europea se halla el imperativo de emprender una "transición justa". Esta idea implica ayudar a aquellos países y a aquellos sectores de la población —como los trabajadores de las cuencas mineras— que son particularmente vulnerables a los profundos cambios que deben experimentar nuestros modelos energéticos. La creación de un "fondo para la transición justa", que ha recibido el espaldarazo de Von der Leyen, podría facilitar que todos los países de la Unión Europea se comprometiesen a alcanzar la neutralidad de carbono en 2050. Hasta ahora, no ha sido posible construir un consenso en torno a este propósito, que sigue sin contar con el beneplácito de Polonia, Hungría y la República Checa.
Subscribe now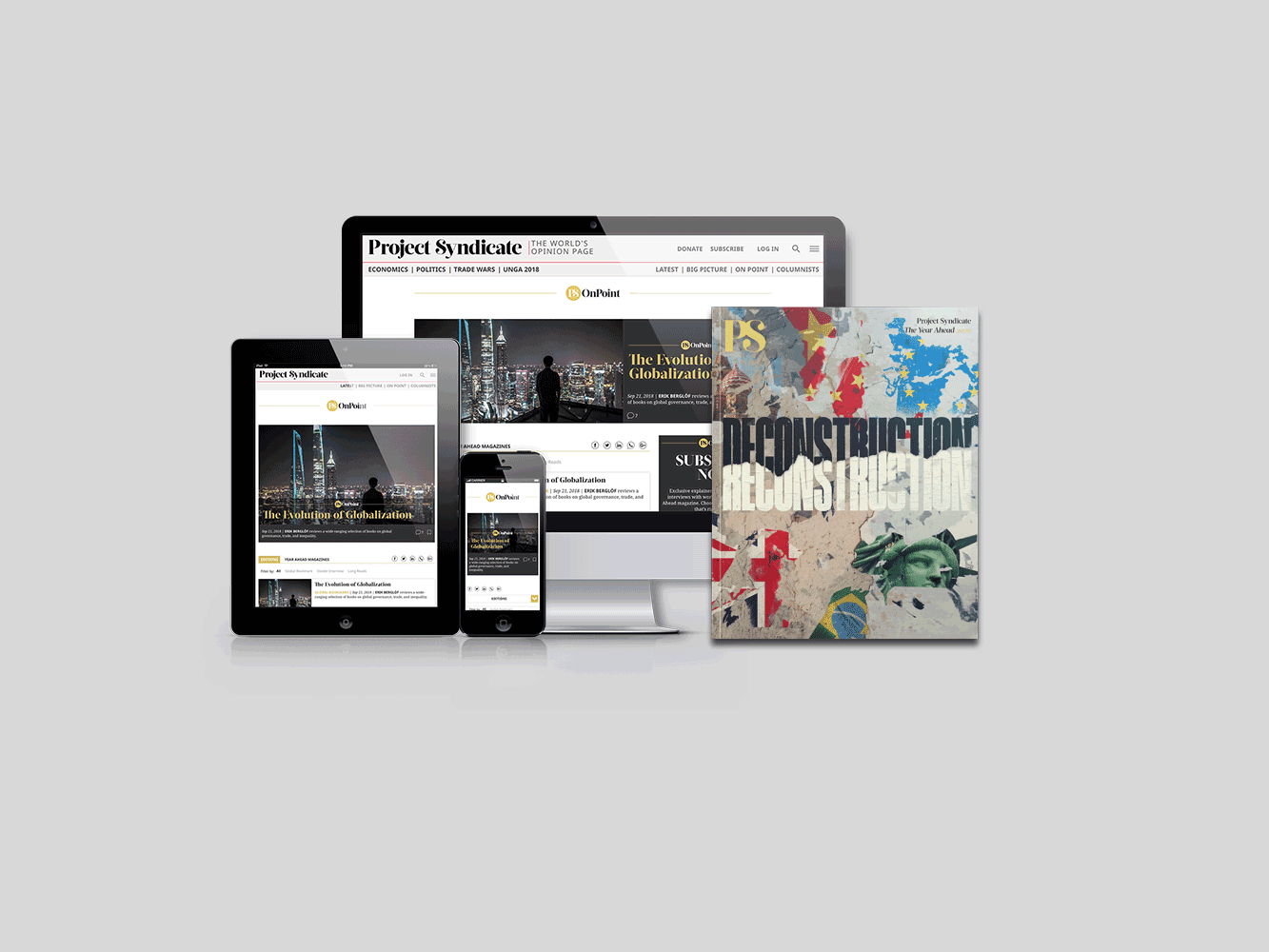 Subscribe now
Subscribe today and get unlimited access to OnPoint, the Big Picture, the PS archive of more than 14,000 commentaries, and our annual magazine, for less than $2 a week.
Superar estas trabas es esencial, como también lo es que los miembros de la Unión acuerden cuanto antes, a nivel comunitario, su siguiente ronda de contribuciones voluntarias bajo el Acuerdo de París. Según estipula el acuerdo, todos los Estados parte están obligados a presentar sus nuevas contribuciones antes de que finalice el año 2020. Si la Unión Europea se afana en adoptar un objetivo ambicioso de reducción de emisiones para 2030, otros países podrían verse espoleados a hacer lo propio.
Como es evidente, la Unión Europea no puede contentarse con establecer objetivos ambiciosos, sino que debe crear las condiciones necesarias para que estos objetivos se cumplan. En este sentido, la Unión tiene una valiosa palanca en sus manos: el Banco Europeo de Inversiones (BEI), que Von der Leyen ha propuesto convertir en un "banco climático". De hecho, el BEI es ya el mayor inversor multilateral en proyectos relacionados con la sostenibilidad medioambiental (en 2025, un mínimo del 50% de su financiación se canalizará hacia este tipo de proyectos). Además, el banco acaba de confirmar que, dentro de dos años, dejará de financiar nuevos proyectos de combustibles fósiles sin mitigación de emisiones. Dar este paso permitirá dedicar más recursos a las energías verdes y a explorar opciones de mitigación, como la captura y el almacenamiento de carbono.
Asimismo, la Unión Europea está trabajando en clasificar las actividades económicas y los productos financieros en función de cuán verdes pueden considerarse. Este avance regulatorio —que recibe el nombre de "taxonomía"— supondrá una herramienta extremadamente útil para los inversores, ya que pondrá coto a la práctica de hacer pasar por verdes productos financieros que, en realidad, no lo son. Si la Unión Europea fuese capaz de elaborar una taxonomía sólida y fiable, esta podría convertirse en un modelo de referencia a nivel global, del que hoy por hoy carecemos.   
Que la Unión Europea esté predicando con el ejemplo en la lucha contra el cambio climático es, sin duda, motivo de celebración. El valiente ofrecimiento del Gobierno español de albergar la próxima cumbre climática anual de Naciones Unidas —la COP25— va en esta misma línea. Tras la renuncia de Chile a acoger la cumbre a raíz de las protestas populares que se han extendido por el país, finalmente esta tendrá lugar en Madrid en el mes de diciembre, aunque bajo presidencia chilena. Esta solución, fraguada contra reloj, simboliza el espíritu voluntarioso y colaborativo desde el que debemos afrontar la crisis climática. En lo que se refiere al reto colectivo de la descarbonización, está claro que falta mucho camino por recorrer, que no avanzamos tan rápido como deberíamos, y que solo podremos alcanzar la meta si todos los países ponen de su parte.