Suspender fondos a los contaminadores
BRUSELAS – Un antiguo proverbio chino dice: "cuando soplan vientos de cambio algunos levantan muros, pero otros construyen molinos de viento".
Con las mismas palabras se clausuró la reunión en marzo del Parlamento del Clima, foro que tiene lugar en Bruselas y reúne legisladores de todo el mundo que están comprometidos con la lucha contra el cambio climático. Legisladores, representantes de Naciones Unidas y la Agencia Internacional de Energía (AIE) estuvieron de acuerdo en acabar con la dependencia de los combustibles fósiles como una de las medidas más urgentes para combatir efectivamente el cambio climático.
La voz del Parlamento del Clima se une a las de un creciente grupo de actores influyentes que están hablando sobre la necesidad de limpiar nuestros hábitos en material de energía. Durante la reunión del Foro Económico Mundial que se llevó a cabo en enero en Davos, Lord Nicholas Stern, autor de un reconocido informe en el que se describen las medidas que debe adoptar el mundo para evitar un cambio climático desordenado, admitió que el planeta se estará calentando cuatro grados centígrados durante el presente siglo. Stern dijo que, en retrospectiva, su informe pudo haber insistido más en la necesidad de llevar a cabo acciones más enérgicas para evitar los riesgos catastróficos que supone este nivel de calentamiento.
Christine Lagarde, Directora Gerente del Fondo Monetario Internacional, hizo suyas las ideas de Stern e hizo un llamado en favor de adoptar medidas más firmes en cuanto al clima para evitar que las próximas generaciones se "rosticen, tuesten, frían y asen". Por su parte, el Presidente del Banco Mundial, Jim Yong Kim, anunció que su institución dará prioridad a la lucha contra el cambio climático y se concentrará en promover, entre otras medidas, la eliminación de los subsidios que se conceden a la industria de los combustibles fósiles.
Con esta promesa, el Banco Mundial se unió a una lista creciente de organismos internacionales como la ONU, el FMI y la OCDE que han hecho llamados para poner fin a esos subsidios. A nivel global, vamos por buen camino para alcanzar un acuerdo internacional sobre el clima, pero eso llevará tiempo, mientras que la necesidad de actuar no puede esperar. Es posible aprovechar el amplio consenso existente contra los subsidios a los combustibles fósiles, incluso si no hay un acuerdo legal, y eso podría tener un rápido e importante impacto positivo.
Según la AIE, los subsidios a los combustibles fósiles aumentaron casi 30% hasta alcanzar 523 mil millones de dólares en 2011. Mientras tanto, el Programa de las Naciones Unidas para el Medio Ambiente informa que la inversión global en energía renovable fue de únicamente de 257 mil millones de dólares ese mismo año.
Subscribe to PS Digital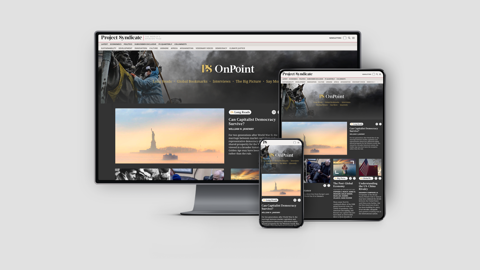 Subscribe to PS Digital
Access every new PS commentary, our entire On Point suite of subscriber-exclusive content – including Longer Reads, Insider Interviews, Big Picture/Big Question, and Say More – and the full PS archive.
Dicho de otro modo, estamos haciendo exactamente lo contrario de lo que deberíamos hacer. El apoyo a la eficiencia energética y a las fuentes de energía renovable se está rezagando, mientras que los gobiernos en todo el mundo gastan  miles de millones de dólares para subsidiar una catástrofe incipiente. Esto debe cambiar.
Como comisaria europea de Acción por el Clima, me interesa particularmente que tres instituciones financieras internacionales – el Banco Europeo de Inversiones, el Banco Europeo de Reconstrucción y Desarrollo y el Banco Mundial – se unan a sus socios de la UE y la OCDE para encabezar un esfuerzo de eliminación del apoyo público a los combustibles fósiles. Juntas, estas tres instituciones ofrecen créditos de más de 130 mil millones de euros (168 mil millones de dólares) anualmente para proyectos que se llevan a cabo en Europa y otros lugares y cumplen un papel sustancial de asesoría en los países beneficiarios. Este año resulta en una oportunidad particularmente importante para utilizar este potencial de acción.
Las tres instituciones han anunciado una revisión de sus políticas de crédito para el sector energético. El resultado será la base para los créditos que otorguen en los próximos 4 a 6 años y enviará una poderosa señal política y financiera sobre los compromisos mundiales para abordar el cambio climático. Entre cuatro y seis años es también el plazo en que los especialistas del clima predicen que las emisiones de gases con efecto invernadero deben alcanzar un máximo y empezar a reducirse si se quiere que haya esperanzas de un futuro decente para el mundo.
Los prestamistas multilaterales pueden dar el ejemplo restringiendo las condiciones para el financiamiento público al carbón, el combustible fósil más dañino y presionando para que haya una mayor transparencia en los informes sobre las emisiones. Alentar las inversiones en energía renovable y en una mayor eficiencia energética tendrá como beneficio adicional aumentar la autosuficiencia a largo plazo y la resistencia contra la volatilidad de los precios de los combustibles fósiles.
De manera más amplia, las instituciones financieras internacionales deberían alejar a las inversiones públicas y privadas de la mentalidad de corto plazo. Con el apoyo de un marco de política climática estable y de largo plazo, el financiamiento público podría ser el motor de la descarbonización de nuestro sistema energético y de nuestras economías.
En lugar de ofrecer subsidios no sostenibles y ambientalmente dañinos para los combustibles fósiles, el financiamiento público debería alentar el desarrollo de las industrias y empresas nuevas que están surgiendo en el curso de la transición hacia la baja emisión de carbono. Las industrias del futuro, que habrán de crear empleos durables, serán aquellas que utilicen eficientemente los recursos escasos y puedan pagar los verdaderos costos ambientales y de salud de los recursos que usen.
Traducción de Kena Nequiz