Ekonomie klimatické krize
BOGOTÁ – Dvě významné události minulého týdne se přímo dotýkají globálních debat o změně klimatu a o tom, jak ji řešit. První bylo zveřejnění zprávy Mezivládního panelu OSN ke změně klimatu (IPCC), která precizně uvádí, co je třeba udělat k dosažení cílů Pařížské klimatické dohody z roku 2015. Druhou bylo oznámení, že jedním z oceněných letošní Nobelovou cenou za ekonomii bude William Nordhaus z Yaleovy univerzity za svou práci na "integraci změny klimatu do dlouhodobé makroekonomické analýzy".
První událost by mezinárodnímu společenství měla posloužit jako budíček. Zpráva IPCC apeluje na vlády, aby podnikly naléhavé kroky k výraznému snížení emisí skleníkových plynů během příštích deseti let. Varuje, že pokud se průměrným globálním teplotám dovolí vystoupat o 1,5°C – či v nejhorším případě o 2°C – nad předprůmyslové úrovně, důsledky by mohly být katastrofální a pocítíme je už v roce 2040.
Ještě horší je, že zpráva ukazuje, že vnitrostátně stanovené příspěvky, dobrovolně určené signatáři Pařížské dohody, jsou naprosto nedostatečné. I když budou splněny, vzestup průměrných globálních teplot do roku 2100 překoná 3°C a bude se dál zvyšovat. Je zřejmé, že až budou tvůrci politik revidovat příspěvky své země, musí je značně zvýšit.
Podstatné činy ale musí přijít výrazně před rokem 2030. Jinak svět utrpí nevratné škody v podobě stoupajících hladin moří, úbytku biodiverzity a degradace suchozemských i mořských ekosystémů, včetně možného vyhynutí světových korálových útesů. Tyto události budou mít dalekosáhlé důsledky pro dodávky vody a zdravotní stav a životní úroveň světové populace. A netřeba dodávat, že čím větší oteplení, tím závažnější budou tyto dopady.
Výběr Nordhause na udělení Nobelovy ceny je vítanější událost. Přesto stojí za zmínku, že jeho přístup k řešení změny klimatu je spíše konzervativní, to znamená gradualistický. Nordhaus spoléhá na tradiční ekonomickou analýzu, která "diskontuje" současnou hodnotu budoucí spotřeby návratností kapitálu či úrokovými sazbami. Jinými slovy, sto dolarů za padesát let od nynějška má dnes hodnotu 15, 10 nebo i méně dolarů, v závislosti na předpokládané úrokové míře. Avšak poněvadž každé úsilí o potlačení změny klimatu je třeba vyvinout v současnosti, je v aktuálních hodnotách nutně dražší. Z toho plyne, že se k nim musí přistupovat pomalu.
Potíž s tímto přístupem je v jeho nespravedlivosti vůči budoucím generacím, které nám samozřejmě nemohou mluvit do rozhodnutí, která děláme dnes. Jejich blahobyt se ze zásady diskontuje. Kdybychom ale brali mezigenerační spravedlnost vážně, hlavním faktorem, který je třeba zvážit, je to, že příští generace budou mít lepší technologie, než máme my dnes. Náležitá míra společenského odúročení by tedy měla odpovídat tempu technologického vývoje, které je mnohem nižší než tržní úrokové sazby.
Subscribe to PS Digital Now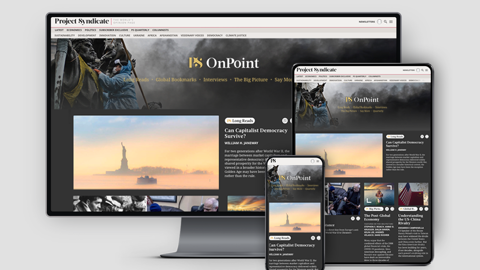 Subscribe to PS Digital Now
Access every new PS commentary, our entire On Point suite of subscriber-exclusive content – including Longer Reads, Insider Interviews, Big Picture/Big Question, and Say More – and the full PS archive.
Také by se dalo namítnout, že tradiční ekonomická analýza je nespravedlivá nejen vůči budoucím generacím, ale i k jednotlivcům. Stačí se zeptat staršího člověka s nedostatečnou penzí (anebo bez penze), zda má jeho současný blahobyt nižší hodnotu než jeho dřívější spotřeba.
Mnohem lepší přístup vyvinul Nicholas Stern z univerzity London School of Economics. Ve své dnes už proslulé zprávě "Ekonomické aspekty změny klimatu" vyzval už v roce 2006 k urychlené snaze bojovat proti změně klimatu. Podle jeho názoru by náklady na řešení překotně rozjetého globálního oteplování vysoce přesáhly náklady na jeho včasné brzdění.
Další alternativu vypracoval Martin Weitzman z Harvardovy univerzity. Weitzman spoléhá na analytické nástroje podobné těm Nordhausovým, ale jeho práce rovněž zohledňuje katastrofická rizika spojená se změnou klimatu. Tím se ve svém přístupu podobá také IPCC a Programu OSN pro životní prostředí (UNEP), neboť oba tyto orgány dospěly k závěru, že globální oteplení nad určitou úroveň bude mít skutečně katastrofální důsledky.
Mám za to, že Nobelův výbor měl ocenit nejen Nordhause, ale i některé další ekonomy zabývající se změnou klimatu, především Sterna. Faktem je, že lidstvo si nemůže dovolit v této otázce jednat povlovně. Sternova zpráva, nejnovější zpráva IPCC i UNEP dospěly k závěru, že dnešní snahy o snížení emisí je nutné výrazně zesílit. To znamená nutnost zrychlit globální přechod na technologie čistých energií (i v dopravě), zlepšit účinnost výroby/spotřeby energie, zvrátit odlesňování, zlepšit využívání půdy a podporovat technické inovace usnadňující všechny tyto procesy.
Poselství plynoucí ze zprávy IPCC je jasné. Všechny země musí zvýšit své cíle v oblasti snižování emisí a posílit své závazky v rámci Pařížské dohody. A země, která je historicky zodpovědná za největší díl emisí skleníkových plynů, Spojené státy, se k dohodě musí vrátit a opět v této věci projevit schopnost vést.
Z angličtiny přeložil David Daduč