Czy To Koniec Miast?
PARYŻ – Bulwar biegnący przez serce Paryża zwany Rue de Rivoli przez lata był rozbudowywany w kilku różnych podejściach. Napoleon Bonaparte rozpoczął jego budowę w 1802 roku, po latach planowania i dyskusji, ale prace utknęły w martwym punkcie po abdykacji cesarza w 1814 roku. Rozbudowa bulwaru pozostała w zawieszeniu dopóki inny siłacz wojskowy, Napoleon III, nie dokończył projektu w 1850 roku. W następnym stuleciu ponownie rozpoczęto budowę - tym razem, aby dostosować go do samochodów. Jednak to zeszłej wiosny Rue de Rivoli doświadczyła największej transformacji w swojej historii.
Z powodu osłabienia ruchu ulicznego w Paryżu przez zamknięcia związane z COVID-19, burmistrz AnneHidalgo zdecydowała 30 kwietnia o zamknięciu prawie dwumilowej drogi dla samochodów, aby stworzyć więcej miejsca dla pieszych i rowerzystów. Robotnicy pomalowali drogę i zmienili główną arterię w centrum Paryża, siedzibę Luwru, praktycznie z dnia na dzień.
Nie chodziło tylko o Rue de Rivoli. Używając tylko farby i przykręcanych markerów, prawie 100 mil paryskich dróg zostało tymczasowo przydzielonych rowerzystom w pierwszych miesiącach pandemii i de facto przeprowadzono rewolucję w przeprogramowaniu miast. Później ogłoszono, że zmiany te będą stałe.
Przykład paryski uwydatnia zakres, w jakim pandemia przyspieszyła tempo innowacji w miastach, skracając lata wolnych zmian do miesięcy lub nawet tygodni. Oprócz uwypuklenia wad systemów miejskich sprzed pandemii - takich jak wysoki poziom zanieczyszczenia - pozwoliło to przywódcom miast ominąć uciążliwą biurokrację i znacznie skuteczniej reagować na potrzeby ludzi i przedsiębiorstw.
Te potrzeby szybko się zmieniają. Jedna z najczęściej dyskutowanych zmian dotyczy oddzielenia domu od pracy. Na początku urbanizacji ludzie chodzili do pracy. Później zaczęli korzystać z transportu publicznego. Dopiero po drugiej wojnie światowej i powstaniu suburbanizacji ludzie zaczęli jeździć samochodami ze swoich domów do gigantycznych kompleksów fabrycznych i biurowców.
W czasie pandemii praca zdalna stała się regułą w wielu branżach - i wiele firm planuje, by tak zostało, przynajmniej w dużej mierze. Ta reintegracja pracy i domu zagraża jednemu z ostatnich pozostałości epoki przemysłowej: centralnym dzielnicom biznesowym, które pakują wielu pracowników biurowych w drapaczach chmur.
PS Events: What Economics is Missing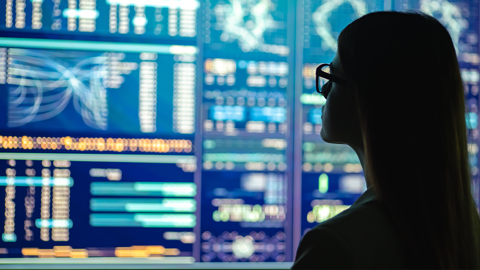 PS Events: What Economics is Missing
Our latest event, What Economics is Missing, is now live.
Click the link below for opening remarks from Dani Rodrik, followed by a discussion among Ashwini Deshpande, Raquel Fernández, Minouche Shafik, and Vera Songwe on how to achieve inclusivity in economics.

Ponieważ wielu pracowników prawdopodobnie nie wróci do swoich boksów, stare wieże biurowe mogą zostać przekształcone po pandemii w bardzo potrzebne, niedrogie mieszkania. Jednowymiarowe dzielnice biznesowe mogą stać się tętniącymi życiem dzielnicami.
Działania niezwiązane z pracą również uległy zmianie. Restauracje, rozrywka i fitness coraz częściej przenoszą się na zewnątrz, zajmując przestrzeń przeznaczoną niegdyś dla samochodów. Tak więc, podobnie jak w przypadku ścieżek rowerowych w Paryżu, pandemia tworzy prototypy dla przyszłościowego miasta bez samochodów skoncentrowanego na człowieku. W rzeczywistości zmiany w Paryżu są częścią szerszego planu stworzenia "15-minutowego miasta" (ville du quart d'heure), w którym podstawowe codzienne czynności - w tym praca, nauka i zakupy - mogą być wykonywane niedaleko od domu, wystarczy krótki spacer lub przejażdżka rowerem.
Tak więc, mimo że niektórzy przewidywali, że miasta upadną, to jednak pandemia odblokowała coraz szerszy potencjał odnowy - to, co ekonomista Joseph Schumpeter nazwał słynnym "twórczym zniszczeniem" na skalę miejską. Kryzys pozostawił rządom niewiele wyboru, bo trzeba było dokonać szybkich zmian metodą prób i błędów. Nadzwyczajne innowacje w zakresie przystępnych cenowo mieszkań w niedalekiej odległości i dynamicznego podziału na strefy, które się pojawiły, podkreślają siłę pozytywnych pętli sprzężenia zwrotnego.
Niemniej jednak podejście Schumpetera jest zasadniczo eksperymentalne i nawet najlepiej zaprojektowane eksperymenty czasami zawodzą. Co więcej, koszty tych niepowodzeń nie są ponoszone po równo: ci, którzy mają najmniejszy wpływ, zwykle cierpią najbardziej. Na przykład pandemia COVID-19 w nieproporcjonalny sposób dotknęła biednych i bezbronnych.
W tej nowej erze miejskich innowacji liderzy muszą bardzo uważać, aby zminimalizować ryzyko dla grup znajdujących się w niekorzystnej sytuacji i podatnych na zagrożenia; muszą oni też dokonać redystrybucji zysków. Oznacza to przede wszystkim, ze trzeba słuchać wszelkich głosów. Ruch Black Lives Matter w Stanach Zjednoczonych jest potężnym przykładem grupy w niekorzystnej sytuacji, która domaga się wysłuchania. Liderzy na całym świecie powinni zwracać uwagę i stawić czoła podziałom rasowym i klasowym. Projektowanie urbanistyczne ma kluczowe znaczenie dla każdej takiej strategii.
Aby wesprzeć ten proces - i pomóc w utrzymaniu elastyczności i szybkości innowacji w miastach po pandemii - liderzy powinni rozważyć stworzenie partycypacyjnych platform cyfrowych, aby umożliwić mieszkańcom komunikowanie ich potrzeb. Może to sprzyjać polityce poprawiającej jakość życia w miastach - zwłaszcza dzielnicach znajdujących się w niekorzystnej sytuacji - w tym poprzez ograniczenie problematycznych trendów, takich jak rosnące zanieczyszczenie i gentryfikacja. Tylko dzięki elastycznemu i integracyjnemu podejściu możemy wykorzystać tę jedną na sto lat okazję - a raczej spełnić nasze pilne zobowiązanie - "odbudować lepiej."
Dzisiejszy spacer ulicą Rue de Rivoli nie ujawnia niczego z pustki i nudy, jakich spodziewaliśmy się na ulicach miast w czasie pandemii. Zamiast tego bulwar jest pełen zamaskowanych Paryżan, pędzących na rowerach, skuterach, e-rowerach i rolkach lub zatrzymujących się na kawę w kawiarniach i restauracjach. Odrodziła się ulica zniszczona przez pandemię. Dzięki przemyślanemu planowaniu, odważnym eksperymentom i odrobinie szczęścia takie przemiany mogą być nowym początkiem dla miast na całym świecie.
Z angielskiego przetłumaczyła Marz McNamer