Los deplorables de Trump
NUEVA YORK – Hillary Clinton, la candidata presidencial de Estados Unidos por el Partido Demócrata, recientemente describió a los seguidores de su oponente, Donald Trump, como una "cesta de deplorables". No fue una frase ni diplomática ni elegante, y luego tuvo que salir a pedir disculpas por su observación. Pero estaba más acertada que equivocada. Trump ha atraído a muchos seguidores cuyas opiniones sobre la raza, por ejemplo, son en efecto deplorables.
El problema es que muchos de esos votantes deplorables también son relativamente incultos, lo cual hace que el comentario de Clinton parezca pretencioso. Lamentablemente, en Estados Unidos hay demasiada gente relativamente inculta.
Entre los países desarrollados, Estados Unidos se ubica abajo en la lista en términos de alfabetización, conocimiento general y ciencia. La posición de los japoneses, los surcoreanos, los holandeses, los canadienses y los rusos es consistentemente superior. Esta, al menos en parte, es la consecuencia de dejar la educación demasiado en manos del mercado: quienes tienen dinero cuentan con un alto nivel de educación y quienes no tienen los medios suficientes nunca llegan a ser cultos.
Hasta el momento, parece claro que Clinton atrae a votantes urbanos mejor educados, mientras que Trump seduce principalmente a hombres blancos menos educados, muchos de los cuales en generaciones anteriores habrían sido obreros de minas de carbón o trabajadores industriales que votaban por los demócratas. ¿Esto significa que existe una relación entre la educación -o la falta de ella- y el poder de atracción de un demagogo peligroso?
Una de las cosas más destacables sobre Trump es el nivel de su propia ignorancia, a pesar de sus altos logros educativos, y el hecho de que parece favorecerlo hacer alarde de eso. Tal vez a un ignorante fanfarrón le resulte más fácil convencer a grandes masas de personas cuyo conocimiento del mundo es tan escaso como el suyo propio.
Pero esto implicaría suponer que la verdad fáctica es relevante en la retórica de un agitador populista. A muchos de sus seguidores no parece importarles demasiado la argumentación razonada -eso es para los esnobs liberales-. Las emociones cuentan más, y las principales emociones que manipulan los demagogos, en Estados Unidos y otras partes, son el miedo, el resentimiento y la desconfianza.
Subscribe to PS Digital Now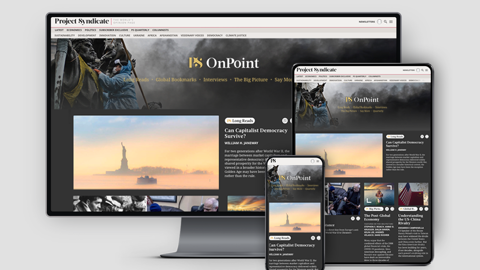 Subscribe to PS Digital Now
Access every new PS commentary, our entire On Point suite of subscriber-exclusive content – including Longer Reads, Insider Interviews, Big Picture/Big Question, and Say More – and the full PS archive.
Esto también era válido en Alemania cuando Hitler llegó al poder. Pero el Partido Nazi en sus inicios no encontró el grueso de su respaldo entre la gente menos educada. Alemania tenía un nivel de educación más elevado que el de otros países, en promedio, y entre los nazis más entusiastas había maestros de escuela, ingenieros y médicos, así como pequeños empresarios provinciales, oficinistas y agricultores.
Los trabajadores de fábricas y los católicos conservadores en los centros urbanos eran, en general, menos susceptibles a las lisonjas de Hitler que muchos protestantes más educados. Los bajos niveles educativos no explican el ascenso de Hitler.
El miedo, el resentimiento y la desconfianza eran muy altos en la Alemania de Weimar, después de la humillación causada por la derrota en la guerra y en medio de una devastadora depresión económica. Pero los prejuicios raciales suscitados por los propagandistas nazis no eran los mismos que vemos entre muchos seguidores de Trump hoy. Los judíos eran vistos como una fuerza siniestra que estaba dominando las profesiones de elite: banqueros, profesores, abogados, medios de comunicación o entretenimiento. Eran los llamados traidores que impedían que Alemania volviera a ser grande.
Los seguidores de Trump dan muestra de un ánimo similar contra los símbolos de la elite, como los banqueros de Wall Street, los medios "tradicionales" y las personas con información privilegiada de Washington. Pero su xenofobia está dirigida contra los inmigrantes mexicanos pobres, los negros o los refugiados de Oriente Medio, que son vistos como unos aprovechadores que privan a los norteamericanos honestos (léase blancos) de su lugar merecido en el orden piramidal social. Se trata de gente relativamente desfavorecida, en un mundo que se globaliza y es cada vez más multicultural, resentida con quienes son aún menos privilegiados.
En Estados Unidos hoy, como en la República de Weimar, los resentidos y los temerosos tienen tan poca confianza en las instituciones políticas y económicas dominantes que siguen a un líder que promete una alteración absoluta. Al limpiar los establos, es de esperar, regresará la grandeza. En la Alemania de Hitler, esta esperanza existía en todas las clases, de élite o plebeyas. En los Estados Unidos de Trump, prospera principalmente entre los últimos.
En Estados Unidos y Europa, el mundo hoy les parece menos aterrador a los votantes más adinerados y mejor educados, que se benefician con las fronteras abiertas, la mano de obra migrante barata, la tecnología de la información y una mezcla rica de influencias culturales. De la misma manera, los inmigrantes y las minorías étnicas que buscan mejorar su suerte no tienen interés en sumarse a una rebelión populista dirigida principalmente en su contra, razón por la cual votarán por Clinton.
Trump, por ende, debe depender de los norteamericanos blancos marginados que sienten que se los está dejando de lado. El hecho de que suficiente gente se sienta de esa manera como para respaldar a un candidato presidencial tan inadecuado es algo para criticar de la sociedad estadounidense. Esto sí tiene que ver con la educación -no porque la gente con mejor educación sea inmune a la demagogia, sino porque un sistema educativo deteriorado deja a demasiada gente en una situación de desventaja.
En el pasado, había suficientes empleos industriales como para que los votantes menos educados vivieran de manera decente. Ahora que esos empleos están desapareciendo en las sociedades post-industriales, es mucha la gente que siente que no tiene nada más que perder. Esto es válido en muchos países, pero importa más en Estados Unidos, donde poner a un demagogo intolerante en la presidencia sería un gran daño no sólo para ese país, sino también para todos los países que intentan aferrarse a sus libertades en un mundo cada vez más peligroso.