Trumpovi zavrženíhodní příznivci
NEW YORK – Hillary Clintonová, demokratická kandidátka na post prezidenta USA, označila nedávno stoupence svého soupeře Donalda Trumpa za "koš zavrženíhodných lidí". Nebylo to taktní ani vytříbené a později se za svou poznámku omluvila. Měla ale z větší části pravdu. Trump si získal řadu podporovatelů, jejichž názory, například na rasu, jsou skutečně hodny zavržení.
Problém je v tom, že mnozí z těchto zavrženíhodných voličů mají relativně nízké vzdělání, takže Clintonové postřeh vyznívá snobsky. Spojené státy bohužel mají příliš mnoho lidí s relativně nízkým vzděláním.
Mezi vyspělými zeměmi jsou USA na nejnižší příčce co do gramotnosti, všeobecného přehledu a přírodních věd. Japonci, Jihokorejci, Nizozemci, Kanaďané a Rusové dosahují vytrvale lepších výsledků. Je to přinejmenším zčásti tím, že se vzdělávání ponechává až příliš na trhu: kdo má peníze, má výtečné vzdělání, kdežto těm, kdo mají hlouběji do kapsy, dostatečné vzdělání schází.
Prozatím se zdá zřejmé, že Clintonová přitahuje městské voliče s lepším vzděláním, zatímco Trump je magnetem hlavně pro bílé muže s nižším vzděláním, z nichž by v dřívějších generacích mnozí byli demokraticky hlasujícími horníky a dělníky. Znamená to, že existuje vazba mezi vzděláním – či jeho absencí – a přitažlivostí nebezpečného demagoga?
Jednou z nejpozoruhodnějších věcí na Trumpovi je rozsah jeho vlastní neznalosti, vzdor vysokému dosaženému vzdělání, a skutečnost, že mu podle všeho prospívá, když se jí chvástá. Možná je pro hlasitého hlupáka snazší být přesvědčivý pro davy lidí, jejichž znalost světa je stejně chatrná jako ta jeho.
Tím však předpokládáme, že v promluvách populistického agitátora má význam faktická pravdivost. Řada jeho stoupenců, zdá se, o rozumnou argumentaci příliš nestojí – ta je pro liberální snoby. Víc dají na emoce a základními emocemi, jimiž demagogové v USA i jinde manipulují, jsou strach, zlost a nedůvěra.
Subscribe to PS Digital Now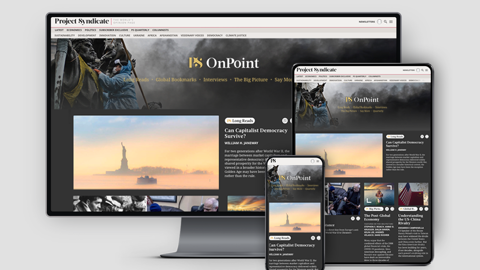 Subscribe to PS Digital Now
Access every new PS commentary, our entire On Point suite of subscriber-exclusive content – including Longer Reads, Insider Interviews, Big Picture/Big Question, and Say More – and the full PS archive.
Platilo to i v Německu při nástupu Hitlera k moci. Nacistická strana ale zpočátku nenašla většinu podporovatelů mezi nejméně vzdělanými. Německo bylo v průměru vzdělanější než jiné země a k nejnadšenějším nacistům patřili učitelé, inženýři a lékaři, jakož i drobní podnikatelé z menších měst, úředníci a zemědělci.
Dělníci z městských továrem a konzervativní katolíci celkově podléhali Hitlerovu vábení méně než mnozí protestanti s výborným vzděláním. Nízké vzdělávací standardy Hitlerův vzestup nevysvětlují.
Strach, zlost a nedůvěra byly ve výmarském Německu na koni, po ponížení válečnou porážkou a za zničující hospodářské krize. Rasové předsudky vybičované nacistickou propagandou se však lišily od těch, které dnes sledujeme u mnoha Trumpových stoupenců. Židé byli považováni za zlovolnou sílu dominující elitním profesím: bankéřům, profesorům, právníkům, novinářům či zábavě. Říkalo se, že vrážejí Německu kudlu do zad a znemožňují mu návrat k velikosti.
Trumpovi stoupenci projevují vůči symbolům elit, jako jsou bankéři z Wall Street, média "hlavního proudu" a zasvěcenci do washingtonského provozu, podobnou nevraživost. Jejich xenofobie je ale namířena proti chudým mexickým přistěhovalcům, černochům či blízkovýchodním uprchlíkům, jež považují za příživníky, kteří poctivé (čti bílé) Američany připravují o zasloužené místo na společenském žebříčku. Jedná se o zášť relativně znevýhodněných lidí v globalizovaném, čím dál multikulturnějším světě vůči těm, kdo jsou znevýhodněni ještě víc.
Lidé plní zlosti a strachu mají dnes v USA, podobně jako kdysi ve Výmarské republice, tak málo důvěry v zavedené politické a ekonomické instituce, že jdou za lídrem, který slibuje maximální otřes. Dělají si naděje, že po vyčištění chléva se vrátí velikost. V hitlerovském Německu tato naděje procházela napříč vrstvami, elitními i plebejskými. V Trumpově Americe vzkvétá především u těch druhých.
V očích movitých a lépe vzdělaných voličů v USA a Evropě, kteří těží z otevřených hranic, laciné migrující pracovní síly, informačních technologií a bohaté směsi kulturních vlivů, vypadá dnešní svět méně děsivě. Ani přistěhovalci a etnické menšiny, usilující o zlepšení svého údělu, nemají zájem připojit se k populistické vzpouře namířené hlavně proti nim, a proto budou volit Clintonovou.
Trump tudíž musí spoléhat na nespokojené bílé Američany, kteří mají pocit, že jsou opomíjeni. Skutečnost, že se tak cítí dost lidí na to, aby udrželi ve hře tak nevhodného prezidentského kandidáta, vypovídá o americké společnosti. To už má co do činění se vzděláním – ne proto, že lidé s lepším vzděláním jsou vůči demagogii imunní, nýbrž proto, že vinou rozvrácené vzdělávací soustavy zůstává příliš mnoho lidí ve znevýhodněném postavení.
Dřív pro voliče s nižším vzděláním existoval dostatek pracovních míst v průmyslu, aby si zajistili slušné živobytí. Když teď tyto pracovní příležitosti v postindustriálních společnostech mizí, příliš mnoho lidí má pocit, že už nemají co ztratit. To platí v mnoha zemích, ale vážnost situace je vyšší právě v USA, neboť uvedení bigotního demagoga k moci by obrovsky poškodilo nejen samotnou zemi, ale i ostatní země, které se v čím dál nebezpečnějším světě snaží uchovat si své svobody.
Z angličtiny přeložil David Daduč