The Outlook for Euthanasia in the Eurozone
Today, Moody's said this about the non-performing loans of Spanish banks: "Spanish banks' reported NPLs understate asset quality challenges, and negatively affect their ability to generate earnings...Such a high level of problem exposures pressures banks to set aside sufficient provisions at a time when low interest rates are negatively affecting net interest margins. As a consequence, a growing number of banks risk becoming increasingly vulnerable."
And here is what an ECB board member said recently: "Any [failed bank] solution which does not imply an outright bailout seems to take creditors and markets by surprise. This will need to change. I would say that after the events of Cyprus, markets should be convinced that Europe is serious and committed to bailing in and thus ending the bailout culture."
Europe has decided to form a "banking union" for the eurozone, which will centralize bank regulation and failed-bank resolution under the ECB. Under the scheme, bank failures will be handled in a standardized manner as prescribed by European law (not national law). Pursuant to the new policy, big banks will no longer be too big to fail. Instead, insolvent banks--no matter how systemically important--will be forced to default on their unsecured bonds and uninsured deposits. Mr. Coeure avers that "This will provide the right incentives to financial market participants and minimize public costs and economic disruption."
Did you hear that? Europe believes that large bank failures will minimize economic disruption. Compared to what--thermonuclear war? Why didn't somebody tell Hank Paulson this when he was wasting billions rescuing the US financial system? Apparently the TARP was unnecessary. 
The ECB stated in its opinion on the European Commission's Bank Recovery and Resolution Directive: "…all financial institutions should be allowed to fail in an orderly manner, safeguarding the stability of the financial system as a whole." 
You need to read that twice in order to understand it. What the ECB said is that if banks are allowed to fail in an orderly manner, this will safeguard the stability of the financial system as a whole. I will repeat: so long as large European banks default on their debts and deposits in an orderly manner, the financial system will remain stable. This is insanity. The poster child for this philosophy is Cyprus, where the financial system is not only stable but actually frozen--and quite a bit smaller as well. Cyprus is the laboratory in which the world will learn if a country can have an economy without M1. Another benefit of EMU.
The ECB knows how rotten Club Med's banks are, and is understandably loathe to become a hospice for dying banks (and dying banking systems). Consequently, it has insisted that all large banks undergo a thorough asset quality review before coming under its supervision. That way, any necessary euthanasia would occur prior to the Banking Union. Depositors have no idea how these insolvent banks will be resolved: will it be like Dexia, or like Cyprus Popular Bank? Total bailout, or total default on everything? (Here's a hint: keep your money in Lutheran banks.)
Subscribe to PS Digital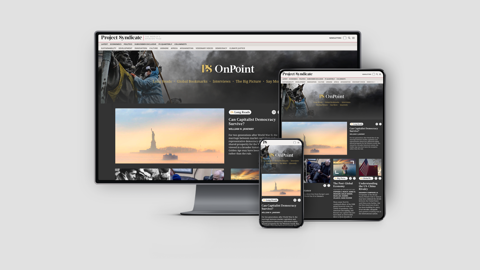 Subscribe to PS Digital
Access every new PS commentary, our entire On Point suite of subscriber-exclusive content – including Longer Reads, Insider Interviews, Big Picture/Big Question, and Say More – and the full PS archive.
The ECB's scheme assumes that its examiners will be shown all the bad loans and will be able to assign realistic loss provisions (e.g., 100%). So far in this saga, this has not happened. The earlier eurozone stress tests were cosmetic window-dressing for the gullible public. Having spent my lifetime listening to insolvent banks explain to me in excruciating detail how extremely solvent they were, I distrust in such exercises. Insolvent bankers lie to their examiners, their regulators, their boards, their wives and themselves. When a bank fails, the only question is: will the resolution cost be a multiple of its equity or its assets?
I have compiled a list of the kind of big eurozone banks most unlikely to survive an honest portfolio review. The tool that I have used is Moody's European bank deposit ratings. The deposit ratings come close enough to highlighting Europe's most troubled names, because the rating uplift for official support is generally limited.
Below is my list:
Cyprus Popular Bank: C
Bank of Cyprus: Ca
Allied Irish: Caa3
National Bank of Greece: Caa2
Monte dei Paschi: B2
Espiritu Santo: B2
Bankia: B1
Bco. Popular: Ba3
Caixa Geral: Ba3
Bco. Populare Milano Ba3
Deutsche Pfandbrief Bank: Baa3
Dexia: Baa2
Commerz: Baa1
I'm sure I have missed a few other basket cases (Credit Foncier, HSH Nordbank?). But this is a representative list of the kind of banks that are supposed to enter the European Banking Union as solvent deposit-taking institutions that won't default on their deposits unless, as in the case of the Cyprus banks, they already have.
The big debate in Brussels right now is between Germany, with a stable of dead banks it wants to bail out with its own money, and Club Med, with a stable of dead banks it wants Germany to bail out with German money. Germany's proposal is that Germany should be able to bail out German depositors with German money, but that Germany should not have to bail out anyone else's deposits. German depositors are safe, Greek depositors are speculators who should move their money to Germany. Now that's a banking union!