La bonne et la mauvaise démonétisation
CAMBRIDGE – Le 8 novembre à 20h15, le gouvernement du Premier ministre indien Narendra Modi a annoncé que quelques heures plus tard, à partir de minuit, les billets de 500 et de 1000 roupies n'auraient plus valeur légale et que la population devra les échanger contre les nouveaux billets de 500 et 2000 roupies. Cette "démonétisation" affecte 85% de l'argent en circulation en Inde. C'est une décision sans précédent, que ce soit en Inde ou presque partout ailleurs, et c'est certainement la mesure la plus audacieuse du Premier ministre indien à ce jour.
Modi vise l'argent noir associé à l'évasion fiscale, à la corruption et à la contrefaçon. Il veut s'en prendre ainsi aux trafiquants de drogue, aux contrebandiers et aux terroristes impliqués dans ces activités. Au début les classes salariées assujetties l'impôt et même les pauvres ont accueilli cette mesure avec enthousiasme, la considérant comme une douce revanche contre les fraudeurs fiscaux qui cachent leurs gains illicites. Ils se délectaient d'anecdotes concernant des fonctionnaires corrompus brûlant des sacs entiers de billets ou jetant l'argent dans les rivières du pays.
Mais dès les jours suivants ils ont déchanté. La colère de la population augmente, car les nouveaux billets ne sont pas en nombre suffisant. En Inde, le commerce (où le rapport liquidité/PIB est de 10%) repose essentiellement sur des transactions en liquide ; c'est pourquoi l'économie informelle et le fonctionnement des petites entreprises ont subi un coup d'arrêt provoqué par les longues queues d'attente et les limites de retrait très basses dans les banques et les distributeurs automatiques de billets.
La conséquence à court terme est équivalente à celle d'une mesure "d'anti-stimulation" de l'économie, avec une diminution significative de la demande. Par ailleurs, alors que les prix de l'immobilier sont à la baisse, il en est de même du patrimoine des ménages. Bien que leur prix ait diminué, le nombre d'appartements qui ne trouvent pas acheteurs va fortement augmenter. Les inconvénients de la démonétisation vont dépasser ses bénéfices. Elle aurait dû s'effectuer différemment, d'autant que son efficacité est contestable.
En 1976, dans un article intitulé "How to Make the Mob Miserable," [Comment pourrir la vie de la mafia], l'économiste américain James S. Henry s'est penché sur l'efficacité de la démonétisation, la prescrivant pour perturber les circuits mafieux. Les dirigeants politiques n'ont pas pris sa proposition au sérieux. Selon ses propres mots, elle a été "rejetée soit du fait des complications techniques qu'elle entraînerait, soit comme mesure ponctuelle sans impact à long terme sur la criminalité".
Dans un nouveau livre, The Curse of Cash[La malédiction de l'argent liquide],Kenneth Rogoff propose la suppression des billets de banque de dénomination élevée pour combattre l'évasion fiscale et la criminalité. Il montre que rendre difficile l'accumulation d'argent liquide freine les activités illégales. Même si les fraudeurs fiscaux conservent aussi leur richesse sous des formes non monétaires tels que des terrains, des œuvres d'art ou des bijoux, par sa nature même, l'argent liquide reste le moyen privilégié pour conserver des gains illicites. Autrement dit, les questions que posent les critiques de Modi quant au rôle de l'argent liquide pour alimenter les stocks d'argent noir sont infondées.
Subscribe to Project Syndicate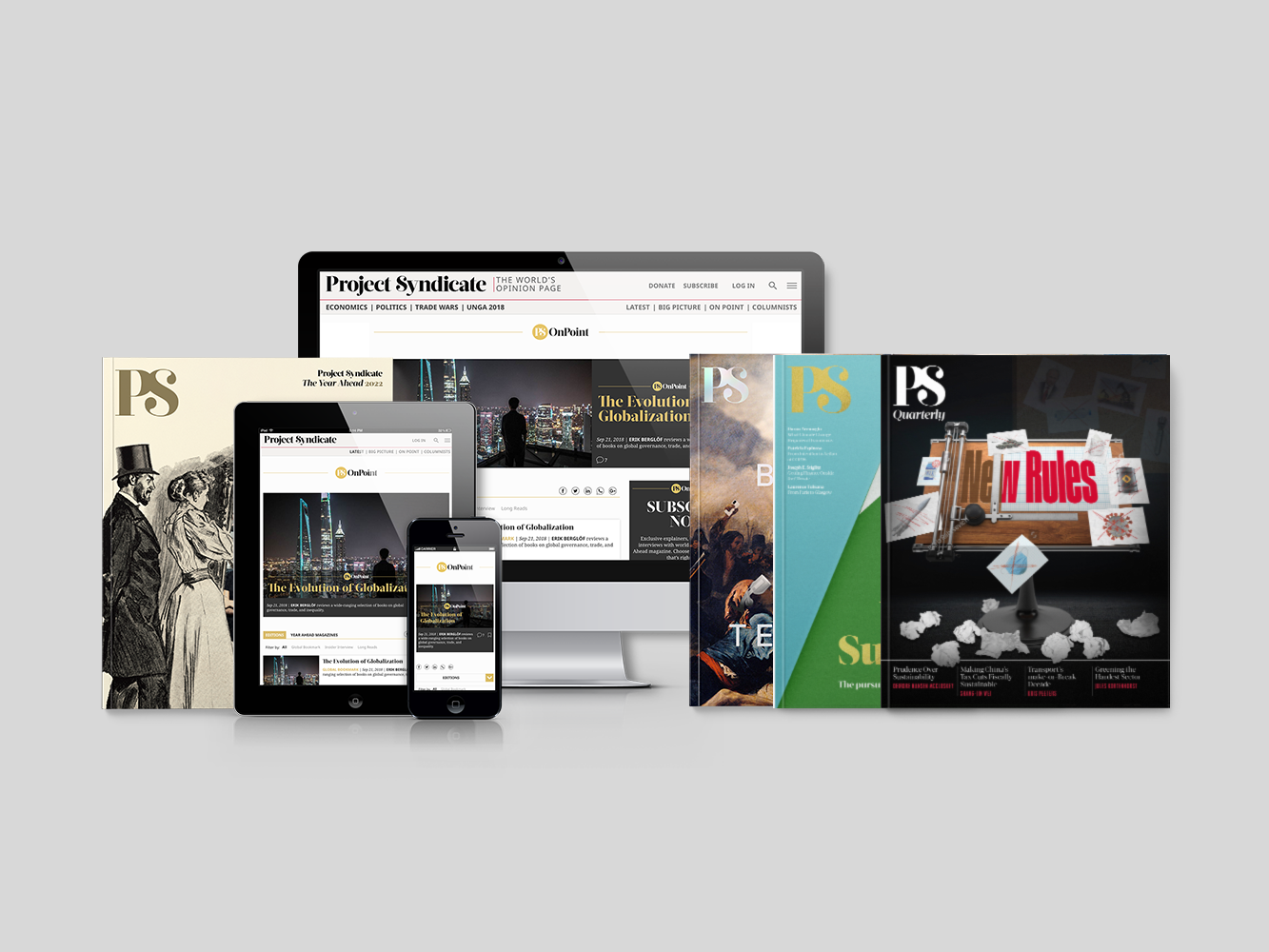 Subscribe to Project Syndicate
Enjoy unlimited access to the ideas and opinions of the world's leading thinkers, including long reads, book reviews, topical collections, short-form analysis and predictions, and exclusive interviews; every new issue of the PS Quarterly magazine (print and digital); the complete PS archive; and more. Subscribe now to PS Premium.
Ceci dit, Rogoff propose une autre stratégie face à la menace de l'argent noir – une stratégie qui ne perturberait que très peu l'économie et qui serait plus efficace, au moins à long terme. Elle se différencie de celle de Modi sur deux points fondamentaux : d'une part la démonétisation serait progressive, avec une mise en œuvre sur plusieurs années, d'autre par elle aboutirait à la suppression permanente des billets de forte dénomination.
Une stratégie pas à pas ne sanctionnerait pas les personnes qui ont accumulé du liquide et qui trouveront toujours un moyen créatif pour recycler leur argent, mais à long terme elle diminuerait sans doute la fraude fiscale et réduirait la corruption, les billets de grande dénomination étant définitivement retirés de la circulation. Par contre la stratégie de Modi consistant à remplacer les billets de 1000 roupies par des billets de 2000 roupies ne sera pas efficace à long terme.
La stratégie pas à pas est techniquement plus simple, elle minimise les dégâts collatéraux dans l'économie réelle et permet de disposer de suffisamment de temps pour étendre les services financiers et la compétence voulue pour les utiliser. Ainsi au cours des deux dernières années, le gouvernement Modi a fait un effort impressionnant en faveur de l'inclusion financière grâce à son programme appelé Jan Dhan qui a facilité la création de 220 millions de comptes bancaires. Mais créer un compte ne signifie pas nécessairement l'utiliser. Selon une étude de 2015 de la Banque mondiale sur l'utilisation des comptes bancaires et le taux de comptes inutilisés à travers le monde, seulement 15% des Indiens adultes indiquent utiliser un compte bancaire pour faire des paiements ou en recevoir. Dans ce contexte, le manque de liquidité frappe l'économie de plein fouet.
La démonétisation voulue par Modi est audacieuse et les principes qui la motivent sont au-delà de tout reproche, mais son coût est élevé pour l'économie - ce qui deviendra encore plus évident dans les mois à venir. Une démonétisation progressive incluant le retrait définitif des billets de forte dénomination aurait mieux rempli l'objectif recherché, sans susciter le choc et la stupeur suscités par la stratégie actuelle.
Traduit de l'anglais par Patrice Horovitz