Putinova válka zrodila geopolitickou Evropu
BRUSEL – Některé týdny se mohou zdát dlouhé jako desítky let a tento týden k takovým patří. Otevřeným aktem ruské agrese vůči Ukrajině vypukla v Evropě znovu válečná tragédie. Ruské jednotky ostřelují obytné domy, školy, nemocnice a další civilní infrastrukturu. Kremelská propagandistická mašinerie zařadila nejvyšší rychlost ve snaze ospravedlnit neospravedlnitelné. Více než milion lidí už před násilím uprchl a další je budou následovat.
Ukrajinci zatím pokračují v hrdinné obraně své země, přičemž vedení prezidenta Volodymyra Zelenského jim dodává energii. Tváří v tvář eskalujícímu náporu a absurdním tvrzením Kremlu, který popírá jejich národní identitu, prokazují Ukrajinci jednotu a odolnost. Ruský prezident Vladimir Putin dál vězí v minulosti, i když možná sám sebe přesvědčil, že Ukrajina v souladu s jeho vizí "velkého Ruska" patří jemu. Ukrajinci však dávají najevo, že jejich země patří jim a že mají v úmyslu zajistit jí evropskou budoucnost.
Evropská unie přikročila k akci. Ačkoliv někteří lidé očekávali, že budeme lavírovat, nesouhlasit spolu a otálet, my jsme rekordní rychlostí podpořili Ukrajinu a přitom prolamujeme mnohá tabu. Zavedli jsme bezpříkladné sankce na oligarchy s vazbami na Kreml a na osoby zodpovědné za válku. Opatření, která byla ještě před pár dny nemyslitelná – například vyřazení ruských bank ze systému SWIFT a zmrazení aktiv ruské centrální banky –, jsou již v platnosti. A vůbec poprvé EU podporuje členské státy, které dodávají vojenské vybavení obléhané Ukrajině, přičemž do Evropského mírového nástroje mobilizuje 500 milionů eur.
To vše jsme učinili společně s dalšími zeměmi, abychom dosáhli maximálního účinku. Spojené státy, Velká Británie, Kanada, Švýcarsko, Japonsko, Singapur a mnoho dalších finančních a hospodářských center se k nám připojilo a zavedlo tvrdé sankce. Mezinárodní rozhořčení namířené proti Rusku se přelévá i do oblasti sportu a kultury. Firmy houfně opouštějí ruský trh.
Zprávy z ukrajinského bojiště jsou však stále děsivé a zdrcující a nikdo neví, jak tato válka skončí. Putin se pokusí omluvit krveprolévání, které způsobil, tím, že ho bude vykreslovat jako nevyhnutelný vedlejší výsledek jakéhosi bájného střetu mezi Západem a zbytkem světa; nepřesvědčí však téměř nikoho. Převážná většina zemí a lidí na zeměkouli odmítá akceptovat svět, ve kterém může autokratický vůdce prostřednictvím vojenské agrese jednoduše uchvátit, co chce.
Druhého března se drtivá většina členů Valného shromáždění Organizace spojených národů – celkem 141 zemí – vyslovila na podporu suverénních práv Ukrajiny a odsoudila počínání Ruska coby jasné porušení Charty OSN a mezinárodního práva. S Ruskem hlasovaly pouhé čtyři země (přičemž zbývajících 35 se hlasování zdrželo). Tato historická ukázka globálního konsensu dokládá, do jaké míry ruští představitelé svou zemi izolovali. Evropská unie na dosažení tohoto výsledku v OSN tvrdě pracovala a plně souhlasíme s generálním tajemníkem OSN Antóniem Guterresem, že bezprostředním úkolem je nyní ukončit násilí a otevřít dveře diplomacii.
Investing in Health for All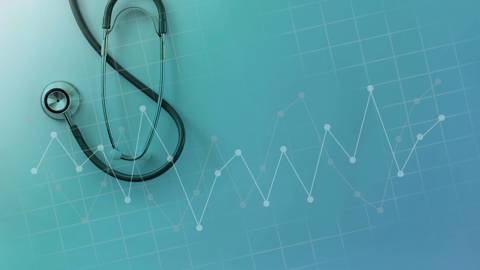 PS Events: Investing in Health for All
Register now for our next virtual event, Investing in Health for All, organized by the European Investment Bank and World Health Organization, where global experts will consider what lessons the COVID-19 pandemic and other recent crises offer for confronting public health challenges in the years ahead.
V týdnu po ruské invazi jsme zároveň byli svědky opožděného zrodu geopolitické Evropy. Evropané už léta diskutují, jak lze unii učinit robustnější, více orientovanou na bezpečnost a jednotnější v odhodlání a schopnosti prosazovat na světové scéně naše politické cíle. Lze říci, že jsme v uplynulém týdnu urazili v tomto směru delší cestu než za předchozích deset let.
Je to vítaný vývoj, ale čeká nás ještě mnoho práce. Za prvé se musíme připravit na dlouhodobou podporu Ukrajiny a jejího lidu – kvůli němu, ale i kvůli sobě. Dopustíme-li, aby Putin dosáhl svého, nebude nikdo v bezpečí. Přestanou-li platit jakákoliv pravidla, budeme všichni v ohrožení. Proto musíme zajistit, aby svobodná Ukrajina přežila. A v zájmu toho musíme Rusku zachovat možnost vrátit se k rozumu, aby mohl být opět nastolen mír.
Za druhé si musíme uvědomit, co tato válka obecněji znamená pro evropskou bezpečnost a odolnost. Vezměme si její energetický rozměr. Je zřejmé, že naléhavým strategickým imperativem je snížení naší závislosti na dovozu energie z autoritářských a agresivních mocností. Je absurdní, že jsme doslova financovali schopnost protivníka vést válku. Invaze na Ukrajinu by měla dát nový impulz našemu přechodu na zelenou energii. Každé euro, které investujeme do vývoje obnovitelných zdrojů doma, sníží naši strategickou zranitelnost a zároveň pomůže odvrátit katastrofální klimatickou změnu.
Za třetí je zapotřebí, abychom ve světě mocenské politiky dosáhli větší obranyschopnosti. Posílením vlastní obrany omezujeme agresivní dezinformační sítě Ruska a cílíme na kremelský ekosystém financí a kupčení s vlivem.
Ano, to zahrnuje i vojenské prostředky a my je potřebujeme vyvíjet více. Základem toho, co EU tento týden učinila, však bylo nasazení všech politik a pák – jejichž povaha zůstává převážně ekonomická a regulační – jakožto mocenských nástrojů. Na tomto přístupu bychom měli stavět i v nadcházejících týdnech, a to nejen na Ukrajině, ale podle potřeby i jinde.
Klíčový úkol pro "geopolitickou Evropu" je jasný. Musíme využít svého nově nalezeného odhodlání nejprve k dosažení svobodné Ukrajiny a poté k opětovnému nastolení míru a bezpečnosti na celém našem kontinentu.
Z angličtiny přeložil Jiří Kobělka