Come la Guerra di Putin ha fatto nascere l'Europea geopolitica
Bruxelles – Vi sono settimane che paiono decenni. E' il caso della settimana appena trascorsa. Con l'aggressione della Russia all'Ucraina, La tragedia della guerra e' esplosa ancora una volta in Europa. Le forze russe hanno bombardato zone residenziali, scuole, ospedali e altre infrastrutture civili. La macchina della propaganda del Cremlino e' stata messa in funzione a pieni giri nel tentativo di giustificare l'ingiustificabile. Piu' di un milione di persone sono gia' fuggite dalle violenze e altre lo faranno.
Nel frattempo, gli Ucraini stanno mettendo insieme una difesa eroica, galvanizzati dalla leadership del Presidente Volodymyr Zelensky. Di fronte a una brutalita' crescente e le pretese assurede del Cremlino di negarne l'identita' nazionale, gli Ucraini hanno dimostrato unita' e resilienza. Fermo nel passato, il presidente russo Vladimir Putin puo' essersi autoconvinto che l'Uracina gli appartenga, secondo la sua visione della 'Grande Russia'. Ma gli Ucraini hanno dimostrato che il paese appartiene solo a loro e che vogliono per il loro paese un futuro europeo.
L'Unione Europea e' passata all'azione. Mentre alcuni si aspettavano esitazioni, disaccordi e ritardi, abbiamo agito a velocita' record per sostenere l'Ucraina, e strada fancedo rotto alcuni tabu'. Abbiamo imposto sanzioni senza precedent agli oligarchi legati al Cremlino e ai responsabili della guerra. Misure impensabili solo pochi giorni fa -come l'esclusione delle grandi banche russe dal sistema SWIFT e il congelamento dei beni della Banca Centrale russa – ora sono in vigore. E per la prima volta, l'UE sostiene gli stati membri nella fornitura dei materiale militare per l'Ucraina sotto attacco e ha messo a disposizione 500 milioni di euro attraverso lo Strumento Europeo per la Pace.
Per amplificarnee al massimo gli effetti delle nostre decisioni, abbiamo agito insieme ad altri paesi. Gli Stati Uniti, la Gran Bretagna, il Canada, la Svizzera, il Giappone, Singapore e molti altri centri economici e finanziari nevralgici si sono uniti a noi nell'adottare sanzioni durissime. L'indignazione internazionale contro la Russia sta avendo effetti a catena, anche sullo sport e sull'arte. Una valanga di imprese sta lasciando la Russia.
Nonostante questo, le notizie che arrivano dall'Ucraina sono raccapriccianti e nessuno sa come finira' questa guerra. Putin cerchera' di giustificare questo bagno di sangue che ha provocato facendolo passare per un inevitabile effetto collaterale di un mitologico scontro tra l'Ovest e il resto del mondo: ma non convincera' praticamente nessuno. La stragrande maggioranza dei paesi e delle persone rifiuta di accettare un mondo in cui un leader autocratico possa semplicemente prendersi cio' che vuole con un'aggressione militare.  
 
Il 2 marzo, la stragrande maggioranza dell'Assemblea Generale delle Nazioni Unite ha votato in sostegno dei diritti sovrani dell'Ucraina – 141 paesi – e denunciato le azioni della Russia come una chiara violazione della Carta delle Nazioni Unite e del diritto internazionale. Solo quattro Paesi hanno votato con la Russia (gli altri 35 si sono astenuti). Questa storica manifestazione di consenso a livello globale dimostra quanto i leader russi abbiano isolato il proprio paese. L'UE ha lavorato duramente per raggiungere questo risultato all'Onu e siamo pienamente d'accordo con il Segretario Generale dell'Onu, Antonio Guterres, che ora si debba mettere fine alle violenze e aprire la strada alla diplomazia.
Investing in Health for All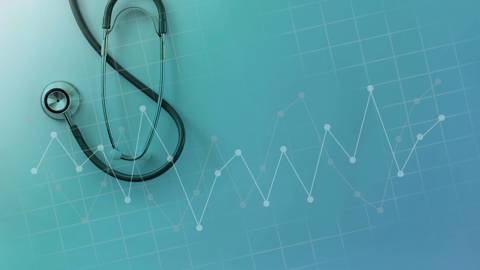 PS Events: Investing in Health for All
Register now for our next virtual event, Investing in Health for All, organized by the European Investment Bank and World Health Organization, where global experts will consider what lessons the COVID-19 pandemic and other recent crises offer for confronting public health challenges in the years ahead.
Nella settimana trascorsa dall'invasione russa, abbiamo anche assistito alla tanto attesa nascita di un'Europa geopolitica. Per anni, gli Europei hanno discusso di come rendere l'UE piu' robusta e consapevole sul piano della sicurezza, con unita' di intenti e capacita' di perseguire i nostri obbiettivi politici sulla scena mondiale. Abbiamo fatto piu strada in questo senso nell'ultima settimana che nei dieci anni precedenti.  
E' uno sviluppo positivo, ma c'e' ancora molto da fare. Per prima cosa, dobbiamo prepaparci a sostenere l'Ucraina e il suo popolo nel lungo periodo, per il loro bene e per il nostro. Non ci sarabbe sicurezza per nessuno se consentissimo a Putin di vincere. Se non vi fossero piu' regole, saremmo tutti in pericolo. Per questo dobbiamo far si' che sopravviva un'Ucraina libera. E a questo scopo, dobbiamo mantenere uno spiraglio affinche' la Russia ritorni alla ragione e si possa ristabilire la pace.
Seconda cosa, dobbiamo essere consapevoli di cosa piu' ampiamente questa guerra significhi per la sicurezza e la resilienza europea. Prendiamo per esempio l'energia. Chiaramente, ridurre la nostra dipendenza da importazioni di energia da potenze autoritarie e aggressive e' un imperativo strategico. E' assurdo che abbiamo di fatto finanziato la capacita' del nostro avversario di scatenare una guerra. L'invasione dell'Ucraina dovrebbe dare nuovo impulso alla transizione verde. Ogni euro che investiamo per sviluppare energie ribnnovabili in casa nostra ridurra' la nostra vulnerabilita' strategica e contribuira' a evitare un cambiamento climatico catastrofico. Consolidare casa nostra implica anche agire contro le reti aggressive di disinformazione russa e l'eco-sistema finanziario e il traffico di  influenze del Cremlino.
Terzo, in un mondo in cui la politica e' basata sul potere, dobbiamo avere la capacita' di mettere pressione e difenderci. Si', questo include mezzi militari e dobbiamo svilupparne di piu'. Ma l'essenza di cio' che ha fatto l'UE questa settimana e' stata usare tutte le sue politiche e le sue leve – che restano prevalentemente di natura economica e regolatoria  - come strumenti di potere. Nelle prossime settimane dovremo avere sempre di piu' questa attitudine, in Ucraina ma anche altrove, secondo quanto servira'.
L'obbiettivo principale di questa 'Europa geopolitica' e' chiaro. Dobbiamo usare questa nuova determinazione prima di tutto per garantire che l'Ucraina resti libera e per ristabilire poi la pace e la sicurezza nel nostro continente.