Comment la guerre déclenchée par Vladimir Poutine a donné naissance à une Europe géopolitique
BRUXELLES - Certaines semaines peuvent ressembler à des décennies, et la dernière a été l'une d'entre elles. Avec l'agression brutale de la Russie contre l'Ukraine, la tragédie de la guerre a fait son retour une fois de plus en Europe. Les forces russes bombardent des maisons, des écoles, des hôpitaux et d'autres infrastructures civiles. La machine de propagande du Kremlin est poussée à l'extrême pour justifier l'injustifiable. Plus d'un million de personnes ont déjà fui les violences et d'autres suivront.
Les Ukrainiens, quant à eux, défendent héroïquement leur pays, galvanisés par l'action de leur président Volodymyr Zelensky. Face à l'escalade dans l'agression et aux prétentions absurdes du Kremlin qui nie leur identité nationale, les Ukrainiens ont fait preuve d'unité et de résilience. Coincé dans sa vision passéiste, le président russe Vladimir Poutine s'est sans doute convaincu que l'Ukraine lui revient pour réaliser son projet de "grande Russie". Mais les Ukrainiens ont montré que c'est à eux que leur pays leur appartient, et qu'ils ont bien l'intention de lui donner un avenir européen.
L'Union européenne s'est mise en mouvement. Alors que certains s'attendaient à ce que nous tergiversions, nous divisions et tardions, nous avons agi à une vitesse record pour soutenir l'Ukraine, en brisant plusieurs tabous. Nous avons imposé des sanctions sans précédent aux oligarques liés au Kremlin et aux responsables de la guerre. Des mesures qui étaient impensables il y a quelques jours à peine - comme l'exclusion des principales banques russes du système SWIFT et le gel des avoirs de la banque centrale russe - sont désormais en place. Et pour la première fois, l'Union européenne aide ses États membres qui fournissent des équipements militaires à l'Ukraine assiégée, en mobilisant 500 millions d'euros (554 millions de dollars) dans le cadre de la Facilité de Soutien à la Paix européenne.
Nous avons pris ces décisions en concertation étroite avec nos partenaires extra-Européens afin de leur assurer une efficacité maximale. Les États-Unis, le Royaume-Uni, le Canada, la Suisse, le Japon, Singapour et de nombreux autres pays se sont joints à nous pour adopter des sanctions sévères. L'indignation internationale contre la Russie se répercute jusque dans le sport et les arts. Une foule d'entreprises quitte le marché russe.
Pourtant, les nouvelles en provenance du terrain ont de quoi nous glacer d'horreur, et personne ne sait comment cette guerre va se terminer. Vladimir Poutine tentera d'excuser le bain de sang qu'il a déclenché en le décrivant comme le sous-produit inévitable d'un affrontement mythique entre l'Ouest et le Reste du monde, mais il ne convaincra quasiment personne. La grande majorité des pays et des peuples de la planète refusent un monde où un autocrate pourrait simplement s'emparer du territoire d'un voisin qu'il désire grâce à une agression militaire.
Le 2 mars, l'Assemblée générale des Nations unies a voté à une majorité écrasante - 141 pays - en faveur de la souveraineté de l'Ukraine, dénonçant les actions de la Russie comme une violation manifeste de la Charte des Nations unies et du droit international. Seuls quatre pays ont voté avec la Russie (et 35 autres se sont abstenus). Cette démonstration d'un large consensus mondial montre à quel point les dirigeants russes ont isolé leur pays. L'UE a travaillé d'arrache-pied pour obtenir ce résultat aux Nations unies et nous partageons le point de vue du secrétaire général des Nations unies, António Guterres : il faut maintenant stopper la violence et ouvrir la voie à la diplomatie.
Investing in Health for All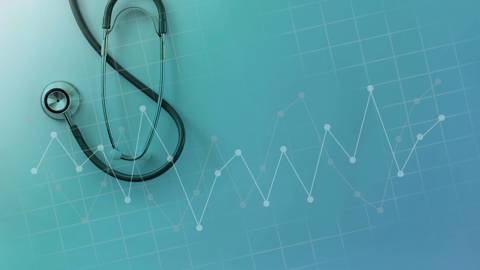 PS Events: Investing in Health for All
Register now for our next virtual event, Investing in Health for All, organized by the European Investment Bank and World Health Organization, where global experts will consider what lessons the COVID-19 pandemic and other recent crises offer for confronting public health challenges in the years ahead.
Au cours de la semaine qui a suivi l'invasion russe, nous avons également assisté à la naissance tardive d'une Europe géopolitique. Pendant des années, les Européens ont débattu en effet de la manière de rendre l'Union européenne plus solide en lui donnant une unité de vues et les moyens de poursuivre ses objectifs politiques sur la scène mondiale. Au cours de la semaine écoulée, nous avons sans doute avancé davantage sur cette voie qu'au cours de toute la décennie précédente.
Il s'agit certes là d'une évolution positive, mais il reste encore beaucoup à faire. Nous devons tout d'abord, nous préparer à aider l'Ukraine et son peuple sur le long terme, dans leur intérêt comme dans le nôtre. Il n'y aura en effet plus de sécurité pour personne en Europe si nous laissons Poutine l'emporter. S'il n'y a plus de règles, nous serons tous en danger. C'est pourquoi nous devons veiller à ce que l'Ukraine libre survive. Et à cette fin, nous devons maintenir une la porte ouverte vis-à-vis de la Russie pour qu'elle revienne à la raison et que la paix puisse être rétablie.
Deuxièmement, nous devons mesurer ce que cette guerre signifie pour la sécurité et la résilience de l'Europe de manière plus générale. Si on pense à la dimension énergétique, la réduction de notre dépendance à l'égard des importations en provenance de puissances autoritaires et agressives est un impératif stratégique majeur. Il est absurde que nous financions littéralement notre adversaire pour nous faire la guerre. L'invasion de l'Ukraine devrait donner un nouvel élan à notre transition énergétique. Chaque euro que nous investissons dans le développement des énergies renouvelables réduira notre vulnérabilité stratégique tout en contribuant à éviter un changement climatique catastrophique. Renforcer notre indépendance signifie également s'attaquer aux réseaux agressifs de désinformation de la Russie et s'en prendre à l'écosystème de trafic d'influence du Kremlin.
Troisièmement, dans un monde où la puissance domine, nous devons avoir la capacité de contraindre nos adversaires et de nous défendre. Oui, cela inclut les moyens militaires et nous devons les développer davantage. Mais l'essence de ce que l'UE a fait cette semaine a été d'utiliser tous les leviers politiques dont elle dispose - qui restent principalement de nature économique et réglementaire - comme instruments de puissance. Nous devrions poursuivre dans cette voie au cours des semaines à venir, en Ukraine mais aussi ailleurs, en cas de besoin.
La mission principale d'une "Europe géopolitique" est claire. Nous devons utiliser notre nouvelle capacité de mobilisation, d'abord pour garantir une Ukraine libre, et ensuite pour rétablir la paix et la sécurité sur tout notre continent.