Wojna Putina Dała Początek Geopolitycznej Europie
BRUKSELA – Niektóre tygodnie można porównać do dziesięcioleci i ten tydzień był jednym z nich. Wraz z aktem agresji Rosji na Ukrainę, tragedia wojny ponownie rozgorzała w Europie. Siły rosyjskie ostrzelały domy mieszkalne, szkoły, szpitale i inną infrastrukturę cywilną. Kremlowska machina propagandowa została rozpędzona do granic możliwości, starając się usprawiedliwić to, co nieuzasadnione. Ponad milion osób uciekło już przed przemocą i więcej jest w drodze.
Tymczasem Ukraińcy - pod przewodnictwem prezydenta Wołodymyra Zełenskiego - bohatersko bronią swojego kraju. W obliczu eskalacji napaści i absurdalnych roszczeń Kremla, negujących ich tożsamość narodową, Ukraińcy wykazali się jednością i odpornością. Tkwiący w przeszłości prezydent Rosji Władimir Putin być może próbował przekonać samego siebie, że Ukraina należy do niego w ramach jego wizji "większej Rosji." Ale Ukraińcy pokazali, że ich kraj należy do nich i że chcą europejskiej przyszłości.
Unia Europejska przystąpiła do działania. Choć niektórzy spodziewali się, że będziemy się wahać, nie zgadzać się czy zwlekać, podjęliśmy rekordowo szybkie działania, aby wesprzeć Ukrainę, łamiąc przy tym tabu. Nałożyliśmy bezprecedensowe sankcje na powiązanych z Kremlem oligarchów i osoby odpowiedzialne za wojnę. Środki, które jeszcze kilka dni temu były nie do pomyślenia - takie jak wykluczenie czołowych rosyjskich banków z systemu SWIFT i zamrożenie aktywów rosyjskiego Banku Centralnego - już weszły w życie. Po raz pierwszy w historii, Unia Europejska wspiera państwa członkowskie w dostarczaniu sprzętu wojskowego dla walczącej Ukrainy, przeznaczając na ten cel 500 mln euro (553 mln dolarów) w ramach Europejskiego Funduszu na rzecz Pokoju.
Wszystko to zrobiliśmy wspólnie z innymi krajami, aby zapewnić maksymalny efekt. Stany Zjednoczone, Wielka Brytania, Kanada, Szwajcaria, Japonia, Singapur i wiele innych ośrodków finansowych i gospodarczych przyłączyło się do nas, przyjmując surowe sankcje. Międzynarodowe oburzenie przeciwko Rosji przenosi się kaskadowo nawet na sport i sztukę. Z rynku rosyjskiego wycofuje się coraz więcej firm.
Mimo to wiadomości z Ukrainy są przerażające i otrzeźwiające i nikt nie wie, jak zakończy się ta wojna. Putin będzie próbował usprawiedliwiać rozlew krwi, przedstawiając go jako nieunikniony produkt uboczny jakiegoś mitycznego starcia między Zachodem a resztą, ale nie przekona to prawie nikogo. Ogromna większość państw i ludzi na całym świecie nie chce zaakceptować świata, w którym autokratyczny przywódca może po prostu zagarnąć poprzez agresję militarną wszystko, co chce.
2 marca przeważająca większość Zgromadzenia Ogólnego ONZ - 141 krajów - zagłosowała za poparciem suwerennych praw Ukrainy, potępiając działania Rosji jako wyraźne naruszenie Karty Narodów Zjednoczonych i prawa międzynarodowego. Tylko cztery kraje głosowały za Rosją (pozostałe 35 krajów wstrzymało się od głosu). Ten historyczny przejaw globalnego konsensusu pokazuje, jak bardzo przywódcy Rosji izolują swój kraj. UE ciężko pracowała, aby osiągnąć taki wynik na forum ONZ i w pełni zgadzamy się z Sekretarzem Generalnym ONZ António Guterresem, że teraz trzeba położyć kres przemocy i otworzyć drzwi do dyplomacji.
Investing in Health for All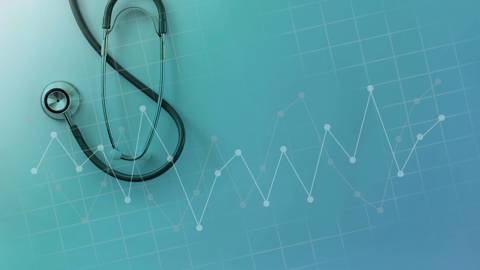 PS Events: Investing in Health for All
Register now for our next virtual event, Investing in Health for All, organized by the European Investment Bank and World Health Organization, where global experts will consider what lessons the COVID-19 pandemic and other recent crises offer for confronting public health challenges in the years ahead.
W ciągu czasu, który upłynął od rosyjskiej inwazji, byliśmy również świadkami spóźnionych narodzin geopolitycznej Europy. Od lat Europejczycy debatują nad tym, jak można wzmocnić UE i sprawić, by była bardziej świadoma swojego bezpieczeństwa, by miała jednolity cel i możliwości realizowania swoich celów politycznych na arenie światowej. W ciągu ostatniego tygodnia udało nam się prawdopodobnie pójść tą drogą dalej niż w ciągu poprzedniej dekady.
Jest to pozytywna zmiana, ale jest jeszcze wiele do zrobienia. Po pierwsze, musimy przygotować się do wspierania Ukrainy i jej mieszkańców przez długi czas - zarówno dla ich dobra, jak i dla naszego własnego. Nikt nie będzie bezpieczny, jeśli pozwolimy Putinowi zwyciężyć. Jeśli wszelkie zasady przestają obowiązywać, wszyscy będziemy w niebezpieczeństwie. Dlatego musimy zadbać o to, by wolna Ukraina przetrwała. W tym celu musimy zapewnić Rosji możliwość powrotu do rozsądku, tak aby można było przywrócić pokój.
Po drugie, musimy zdać sobie sprawę, co ta wojna oznacza dla bezpieczeństwa i odporności Europy w szerszym pojęciu. Weźmy pod uwagę wymiar energetyczny. Jest oczywiste, że zmniejszenie naszej zależności od importu energii z autorytarnych i agresywnych mocarstw jest pilnym imperatywem strategicznym. To jest absurdem, że dosłownie sfinansowaliśmy zdolność naszego przeciwnika do prowadzenia wojny. Inwazja na Ukrainę powinna nadać nowy impet naszej transformacji w kierunku zielonej energii. Każde euro, które zainwestujemy w rozwój odnawialnych źródeł energii w naszym kraju, zmniejszy naszą strategiczną wrażliwość, a także pomoże zapobiec katastrofalnym zmianom klimatycznym.
Po trzecie, w świecie polityki mocarstwowej musimy zwiększyć zdolność do obrony. Wzmocnienie naszej obrony oznacza walkę z agresywnymi rosyjskimi sieciami dezinformacyjnymi oraz rozprawienie się z ekosystemem finansowym Kremla i jego wpływami.
Obejmuje to oczywiście środki militarne, które musimy lepiej rozwinąć. Jednak istotą działań podjętych przez UE w tym tygodniu było wykorzystanie wszystkich polityk i dźwigni - które nadal mają głównie charakter gospodarczy i regulacyjny - jako instrumentów władzy. Powinniśmy wykorzystać to podejście w nadchodzących tygodniach, nie tylko na Ukrainie, ale także w innych miejscach, gdzie zajdzie taka potrzeba.
Podstawowe zadanie dla "geopolitycznej Europy" jest proste. Musimy wykorzystać nasze odnowione poczucie celu, aby najpierw zapewnić Ukrainie wolność, a następnie przywrócić pokój i bezpieczeństwo na całym naszym kontynencie.
Z angielskiego przetłumaczyła Marz McNamer