Como a guerra de Putin deu origem à Europa Geopolítica
BRUXELAS – Algumas semanas podem parecer décadas, e esta semana tem sido uma delas. Com o ato nu de agressão da Rússia contra a Ucrânia, a tragédia da guerra eclodiu na Europa mais uma vez. As forças russas bombardearam habitações, escolas, hospitais e outras infraestruturas civis. A máquina de propaganda do Kremlin foi empurrada para um frenesim no seu esforço para justificar o injustificável. Mais de um milhão de pessoas já fugiram da violência e mais o irão fazer.
Os Ucranianos, por sua vez, estão a montar uma defesa heróica do seu país, galvanizada pela liderança do Presidente Volodymyr Zelensky. Perante a escalada de ataques e das alegações absurdas do Kremlin negando a sua identidade nacional, os Ucranianos demonstraram unidade e resiliência. Preso no passado, o Presidente russo Vladimir Putin talvez se tenha convencido de que a Ucrânia lhe pertence, sob a sua visão de uma "Grande Rússia". Mas os Ucranianos demonstraram que seu país lhes pertence a eles, e que lhe pretendem dar um futuro europeu.
A União Europeia entrou em ação. Enquanto alguns esperavam que hesitássemos, que não chegássemos a um acordo, que fôssemos lentos, temos agido em velocidade recorde para apoiar a Ucrânia, quebrando tabus ao longo do caminho. Impusemos sanções sem precedentes aos oligarcas ligados ao Kremlin e aos responsáveis pela guerra. Medidas impensáveis há poucos dias – como banir os principais bancos russos do sistema SWIFT e congelar os ativos do Banco Central Russo – estão agora em vigor. E, pela primeira vez, a UE apoia os Estados-membros no fornecimento de equipamento militar à Ucrânia em guerra, mobilizando 500 milhões de euros (554 milhões de dólares) sob o Mecanismo Europeu de Apoio à Paz.
Fizemos tudo isto em conjunto com outros países para garantir que estas medidas tenham o máximo impacto. Os Estados Unidos, o Reino Unido, o Canadá, a Suíça, o Japão, Singapura e muitos outros centros nevrálgicos financeiros e económicos juntaram-se a nós para adotar sanções duras. A indignação internacional contra a Rússia está a intensificar-se em efeito cascata, incluindo no desporto e nas artes. Uma debandada de empresas está a deixar o mercado russo.
Ainda assim, as notícias que chegam do terreno da Ucrânia são horríveis e preocupantes, e ninguém sabe como esta guerra vai acabar. Putin tentará desculpar o derramamento de sangue que desencadeou, retratando-o como um subproduto inevitável de algum confronto mítico entre o Ocidente e o Resto; mas ele não vai convencer quase ninguém. A grande maioria dos países e pessoas à volta do mundo recusam-se a aceitar um mundo onde um líder autocrático pode simplesmente tomar aquilo que quiser através da agressão militar.
No dia 2 de março, a esmagadora maioria da Assembleia Geral das Nações Unidas – 141 países – votou para apoiar os direitos soberanos da Ucrânia, denunciando as ações da Rússia como uma clara violação da Carta das Nações Unidas e do direito internacional. Apenas quatro países votaram com a Rússia (os 35 restantes abstiveram-se). Esta demonstração histórica de consenso global mostra o quanto os líderes russos isolaram seu país. A UE trabalhou arduamente para alcançar este resultado na ONU, e concordamos plenamente com o secretário-geral da ONU, António Guterres, de que a tarefa agora é acabar com a violência e abrir as portas para a diplomacia.
Investing in Health for All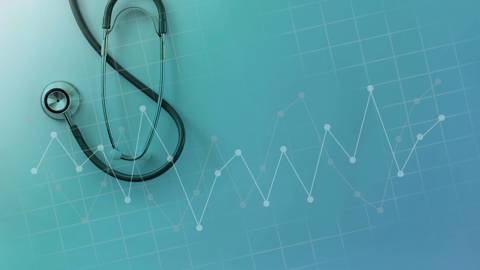 PS Events: Investing in Health for All
Register now for our next virtual event, Investing in Health for All, organized by the European Investment Bank and World Health Organization, where global experts will consider what lessons the COVID-19 pandemic and other recent crises offer for confronting public health challenges in the years ahead.
Ao longo da semana, desde a invasão russa, também testemunhamos o nascimento tardio de uma Europa geopolítica. Durante anos, os Europeus têm debatido a melhor maneira para a UE pode ser mais robusta e consciente da segurança, com unidade de propósito e capacidade para perseguir os seus objetivos políticos no cenário mundial. Nós, sem dúvida, fomos mais longe nesse caminho na última semana do que na década anterior.
Este é um desenvolvimento bem-vindo, mas há muito mais a fazer. Em primeiro lugar, devemos preparar-nos para apoiar a Ucrânia e seu povo a longo prazo – para o bem deles e para o nosso. Não haverá segurança para ninguém se permitirmos que Putin prevaleça. Se não houver mais regras, estaremos todos em perigo. É por isso que devemos garantir que uma Ucrânia livre sobreviva. E para isso, devemos manter uma abertura para que a Rússia volte à razão, para que a paz possa ser restabelecida.
Em segundo lugar, precisamos de reconhecer o que esta guerra significa para a segurança e a resiliência europeia de forma mais ampla. Consideremos a dimensão energética. Claramente, reduzir a nossa dependência das importações de energia de poderes autoritários e agressivos é um imperativo estratégico urgente.
É absurdo que tenhamos literalmente financiado a capacidade do nosso opositor de travar uma guerra. A invasão da Ucrânia deve dar um novo impulso à nossa transição para a energia verde. Cada euro que investimos no desenvolvimento de energias renováveis em casa reduzirá as nossas vulnerabilidades estratégicas e ajudará a evitar mudanças climáticas catastróficas. Fortalecer a nossa base também significa combater as agressivas redes de desinformação da Rússia e ir atrás do ecossistema de finanças e tráfico de influência do Kremlin.
Terceiro, num mundo de política de poder, precisamos da capacidade de coagir e nos defender. Sim, isso inclui meios militares e precisamos desenvolvê-los mais. Mas a essência do que a UE fez esta semana foi usar todas as suas políticas e mecanismos – que permanecem principalmente económicos e regulatórios na sua natureza – como instrumentos de poder. Devemos construir sobre eles nas próximas semanas, na Ucrânia, mas em outros lugares também, conforme necessário.
A tarefa central para a "Europa geopolítica" é simples. Devemos usar nosso novo senso de propósito primeiro para garantir uma Ucrânia livre, e depois para restabelecer a paz e a segurança em todo o nosso continente.