Poetins oorlog heeft een geopolitiek Europa doen ontstaan
BRUSSEL – Sommige weken kunnen aanvoelen als decennia, en deze week was er zo een. Door de naakte daad van agressie van Rusland tegen Oekraïne is de tragedie van de oorlog in Europa opnieuw losgebarsten. Russische troepen hebben woonhuizen, scholen, ziekenhuizen en andere civiele infrastructuur gebombardeerd. De propagandamachine van het Kremlin is op volle toeren gaan draaien in haar poging het onverdedigbare te rechtvaardigen. Ruim een miljoen mensen zijn al voor het geweld gevlucht en er zullen er nog meer volgen.
Ondertussen verdedigen de Oekraïners hun land heldhaftig, gestimuleerd door het leiderschap van president Volodymyr Zelensky. Geconfronteerd met een escalerende aanval en de absurde beweringen van het Kremlin, waarin hun nationale identiteit wordt ontkend, hebben de Oekraïners blijk gegeven van eenheid en veerkracht. De Russische president Vladimir Poetin zit vast in het verleden en heeft zichzelf er misschien van overtuigd dat Oekraïne hem toebehoort volgens zijn visie van een ʻgroter Rusland.' Maar de Oekraïners hebben laten zien dat hun land van hen is, en dat zij een Europese toekomst voor ogen hebben.
De Europese Unie is in actie gekomen. Terwijl sommigen verwachtten dat we zouden treuzelen, het oneens zouden zijn en zouden talmen, hebben we in recordtempo actie ondernomen om Oekraïne te steunen, en daarbij taboes doorbroken. We hebben ongekende sancties opgelegd aan oligarchen die banden hebben met het Kremlin en aan degenen die verantwoordelijk zijn voor de oorlog. Maatregelen die enkele dagen geleden nog ondenkbaar waren, zoals het weren van vooraanstaande Russische banken uit het SWIFT-systeem en het bevriezen van de tegoeden van de Russische centrale bank, zijn nu van kracht. En voor de allereerste keer steunt de EU de lidstaten bij de levering van militaire uitrusting aan het belegerde Oekraïne, door vijfhonderd miljoen euro vrij te maken in het kader van de European Peace Facility.
We hebben dit alles samen met andere landen gedaan, om een maximaal effect te sorteren. De Verenigde Staten, het Verenigd Koninkrijk, Canada, Zwitserland, Japan, Singapore en vele andere financiële en economische zenuwcentra hebben zich bij ons aangesloten en strenge sancties ingesteld. De internationale verontwaardiging over Rusland verspreidt zich, zelfs naar de sport en de kunsten. Een grote hoeveelheid bedrijven verlaat de Russische markt.
Toch is het nieuws ter plaatse in Oekraïne afschuwelijk en ontnuchterend, en niemand weet hoe deze oorlog zal eindigen. Poetin zal het bloedvergieten dat hij heeft aangericht proberen te verontschuldigen door het af te schilderen als een onvermijdelijk bijproduct van een mythische botsing tussen het Westen en de Rest; maar hij zal bijna niemand overtuigen. De overgrote meerderheid van de landen en volkeren in de wereld weigert een wereld te aanvaarden waarin een autocratische leider zich door middel van militaire agressie eenvoudig kan toe-eigenen wat hij wil.
Op 2 maart stemde een overweldigende meerderheid van de Algemene Vergadering van de Verenigde Naties – 141 landen – voor de soevereine rechten van Oekraïne, waarbij het optreden van Rusland aan de kaak werd gesteld als een duidelijke schending van het VN-Handvest en het internationaal recht. Slechts vier landen stemden met Rusland mee (de overige vijfendertig onthielden zich van stemming). Deze historische uiting van wereldwijde consensus toont aan hoezeer de leiders van Rusland hun land hebben geïsoleerd. De EU heeft hard gewerkt om dit resultaat in de VN te bereiken, en wij zijn het volledig eens met VN-secretaris-generaal António Guterres dat het nu zaak is een einde te maken aan het geweld en de deur open te zetten voor diplomatie.
Investing in Health for All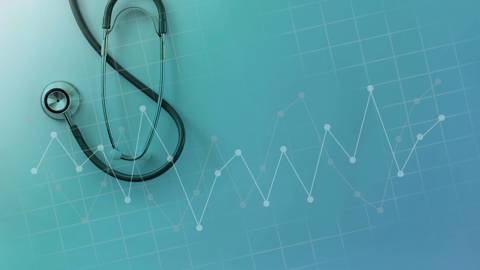 PS Events: Investing in Health for All
Register now for our next virtual event, Investing in Health for All, organized by the European Investment Bank and World Health Organization, where global experts will consider what lessons the COVID-19 pandemic and other recent crises offer for confronting public health challenges in the years ahead.
In de week na de Russische invasie zijn we ook getuige geweest van de verlate geboorte van een geopolitiek Europa. Jarenlang hebben de Europeanen gedebatteerd over de vraag hoe de EU robuuster en veiligheidsbewuster kan worden gemaakt, met een eensgezind doel en mogelijkheden om onze politieke doeleinden op het wereldtoneel na te streven. In de afgelopen week zijn we aantoonbaar verder gekomen op dat pad dan in de tien jaar daarvoor.
Dit is een welkome ontwikkeling, maar er is nog veel meer te doen. In de eerste plaats moeten we ons erop voorbereiden Oekraïne en de Oekraïense bevolking op de langere termijn te steunen – zowel in hun belang als in ons eigen belang. Er zal voor niemand veiligheid zijn als we toestaan dat Poetin de overhand krijgt. Als er geen regels meer zijn, zijn we allemaal in gevaar. Daarom moeten we ervoor zorgen dat een vrij Oekraïne blijft bestaan. En daartoe moeten we Rusland een opening laten om tot rede te komen, zodat de vrede kan worden hersteld.
In de tweede plaats moeten we beseffen wat deze oorlog betekent voor de Europese veiligheid en weerbaarheid in ruimere zin. Denk aan de energiedimensie. Het is duidelijk dat het dringend strategisch noodzakelijk is onze afhankelijkheid van energie-importen uit autoritaire en agressieve mogendheden te verminderen. Het is absurd dat wij het vermogen van onze tegenstander om oorlog te voeren letterlijk hebben gefinancierd. De invasie van Oekraïne zou een nieuwe impuls moeten geven aan onze transitie naar groene energie. Iedere euro die we investeren in de ontwikkeling van hernieuwbare energiebronnen in eigen land vermindert onze strategische kwetsbaarheid en helpt een catastrofale klimaatverandering af te wenden.
In de derde plaats moeten we, in een wereld van machtspolitiek, meer capaciteit opbouwen om onszelf te verdedigen. Versterking van onze defensie betekent dat we de agressieve desinformatie-netwerken van Rusland moeten aanpakken en dat we het ecosysteem van het Kremlin, dat zich bezighoudt met financiering en beïnvloeding, moeten aanpakken.
Ja, daar horen ook militaire middelen bij, en die zullen we meer moeten ontwikkelen. Maar de essentie van wat de EU deze week heeft gedaan, is dat alle beleidsmaatregelen en hefbomen – die nog steeds hoofdzakelijk economisch en regelgevend van aard zijn – als machtsinstrumenten kunnen worden gebruikt. Wij moeten de komende weken op deze aanpak voortbouwen, in Oekraïne maar ook elders, indien nodig.
De kerntaak voor het ʻgeopolitieke Europa' is eenvoudig. Wij moeten ons nieuwe doelbewustzijn eerst aanwenden om een vrij Oekraïne te verzekeren, en vervolgens om vrede en veiligheid op ons hele continent te herstellen.
Vertaling: Menno Grootveld