La guerra de Putin ha dado lugar a la Europa geopolítica
BRUSELAS – Algunas semanas pueden parecer décadas, y esta semana ha sido una de ellas. Con el desnudo acto de agresión de Rusia contra Ucrania, la tragedia de la guerra ha vuelto a estallar en Europa. Las fuerzas rusas han bombardeado viviendas, escuelas, hospitales y otras infraestructuras civiles. La maquinaria propagandística del Kremlin se ha disparado en su esfuerzo por justificar lo injustificable. Más de un millón de personas han huido ya de la violencia, y aún quedan más por llegar.
Los ucranianos, por su parte, están organizando una heroica defensa de su país, impulsados por el liderazgo del presidente Volodymyr Zelensky. Ante la escalada de ataques y las absurdas afirmaciones del Kremlin que niegan su identidad nacional, los ucranianos han demostrado unidad y resistencia. Atascado en el pasado, el presidente ruso Vladimir Putin puede haberse convencido de que Ucrania le pertenece bajo su visión de una "gran Rusia". Pero los ucranianos han demostrado que su país les pertenece a ellos, y que su futuro es europeo.
La Unión Europea ha entrado en acción. Mientras algunos esperaban que titubeáramos, que estuviéramos divididos y que reaccionáramos con lentitud, hemos actuado a una velocidad récord para apoyar a Ucrania, rompiendo tabúes en el camino. Hemos impuesto sanciones sin precedentes a los oligarcas vinculados al Kremlin y a los responsables de la guerra. Medidas que eran impensables hace tan solo unos días -como la prohibición de acceso al sistema SWIFT a los principales bancos rusos y la congelación de los activos del banco central ruso- ya están siendo implementadas. Y, por primera vez, la UE está apoyando a los Estados miembros en el suministro de equipos militares a la asediada Ucrania, movilizando 500 millones de euros (554 millones de dólares) a través del Fondo Europeo para la Paz.
Hemos hecho todo esto junto con otros países para garantizar que estas medidas tengan el máximo efecto. Estados Unidos, el Reino Unido, Canadá, Suiza, Japón, Singapur y muchos otros centros neurálgicos financieros y económicos se han unido a nosotros en la adopción de duras sanciones. La indignación internacional contra Rusia se está extendiendo en cascada, incluso a los deportes y las artes. Una estampida de empresas está abandonando el mercado ruso.
Sin embargo, las noticias que nos llegan desde el terreno en Ucrania son horribles y aleccionadoras, sin que nadie sepa cómo acabará esta guerra. Putin intentará excusar el derramamiento de sangre que ha desencadenado describiéndolo como un subproducto inevitable de algún choque mítico entre Occidente y el Resto; pero no convencerá a casi nadie. La inmensa mayoría de los países y pueblos de todo el mundo se niegan a aceptar un mundo en el que un líder autocrático pueda simplemente apoderarse de lo que quiera mediante una agresión militar.
El 2 de marzo, una abrumadora mayoría de la Asamblea General de las Naciones Unidas -141 países- votó a favor de los derechos soberanos de Ucrania, denunciando las acciones de Rusia como una clara violación de la Carta de la ONU y del derecho internacional. Sólo cuatro países votaron con Rusia (los 35 restantes se abstuvieron). Esta histórica muestra de consenso mundial demuestra hasta qué punto los dirigentes rusos han aislado a su país. La UE se esforzó por lograr este resultado en la ONU, y estamos totalmente de acuerdo con el Secretario General de la ONU, António Guterres, en que la tarea ahora es poner fin a la violencia y abrir la puerta a la diplomacia.
Investing in Health for All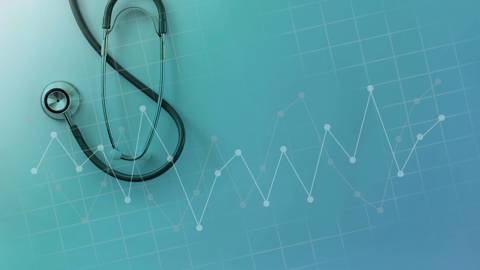 PS Events: Investing in Health for All
Register now for our next virtual event, Investing in Health for All, organized by the European Investment Bank and World Health Organization, where global experts will consider what lessons the COVID-19 pandemic and other recent crises offer for confronting public health challenges in the years ahead.
En la semana transcurrida desde la invasión rusa, también hemos asistido al tardío nacimiento de una Europa geopolítica. Durante años, los europeos han debatido cómo hacer que la UE sea más sólida y consciente de la seguridad, con unidad de propósito y capacidades para perseguir nuestros objetivos políticos en la escena mundial. Se puede decir que en la última semana hemos avanzado más en ese camino que en la década anterior.
Se trata de un avance positivo, pero aún queda mucho por hacer. En primer lugar, debemos prepararnos para apoyar a Ucrania y a su pueblo a largo plazo, tanto por su bien como por el nuestro. No habrá seguridad para nadie si permitimos que Putin se imponga. Si ya no hay reglas, todos estaremos en peligro. Por eso debemos garantizar la supervivencia de una Ucrania libre. Y para ello, debemos mantener una apertura para que Rusia vuelva a la razón, para que se pueda restablecer la paz.
En segundo lugar, debemos reconocer lo que esta guerra supone para la seguridad y la resiliencia europea en general. Consideremos la dimensión energética. Está claro que reducir nuestra dependencia de las importaciones energéticas de potencias autoritarias y agresivas es un imperativo estratégico urgente. Es absurdo que hayamos financiado literalmente la capacidad de nuestro oponente para hacer la guerra. La invasión de Ucrania debería dar un nuevo impulso a nuestra transición energética y ecológica. Cada euro que invirtamos en el desarrollo de energías renovables en casa reducirá nuestras vulnerabilidades estratégicas y ayudará a evitar un cambio climático catastrófico. Reforzar nuestra base también significa hacer frente a las agresivas redes de desinformación de Rusia y perseguir el ecosistema de financiación y tráfico de influencias del Kremlin.
En tercer lugar, en un mundo basado en la política del poder, necesitamos la capacidad de coaccionar y defendernos. Sí, esto incluye medios militares y desarrollárosla necesidad de favorecer su desarrollo. Pero la esencia de lo que la UE ha hecho esta semana es utilizar todas las políticas e instrumentos -que siguen siendo principalmente de naturaleza económica y reguladora- como instrumentos de poder. Deberíamos partir desde esta base en las próximas semanas, en Ucrania, pero también en otros lugares, según sea necesario.
La tarea principal de la "Europa geopolítica" es sencilla. Debemos utilizar nuestro nuevo sentido de propósito primero para garantizar una Ucrania libre, y luego para restablecer la paz y la seguridad en todo nuestro continente.