La majorité silencieuse européenne se fait entendre
LONDRES – Les élections au Parlement européen le mois dernier ont produit de meilleurs résultats que prévu, et cela pour une raison simple : la majorité silencieuse pro-européenne s'est exprimée. Elle a fait savoir qu'elle entendait préserver les valeurs fondatrices de l'Union européenne, mais également qu'elle aspirait à des changements radicaux dans la manière dont fonctionne l'UE. Cette majorité silencieuse a par ailleurs pour première préoccupation le changement climatique.
Elle soutient les partis pro-européens, et en particulier les Verts. Les partis anti-européens, dont on ne peut rien attendre de constructif, ont échoué à franchir le cap qu'ils s'étaient fixé. Ils n'ont pas su former le front uni qui leur est nécessaire pour devenir plus influents.
L'un des mécanismes institués qui nécessite un changement réside dans le système du Spitzenkandidat. Ce système est supposé opérer une forme de sélection indirecte du leadership dans l'UE. En réalité, et comme l'explique Franklin Dehousse dans un article brillant mais pessimiste paru dans l'EU Observer, cette démarche est encore moins judicieuse qu'une absence totale de sélection démocratique. Chaque État membre abrite des partis politiques réels, mais leur combinaison transeuropéenne produit des constructions artificielles, qui ne servent aucun autre objectif que la promotion des ambitions personnelles de leurs leaders.
On l'observe particulièrement dans le Parti populaire européen (PPE), qui occupe la présidence de la Commission depuis 2004. L'actuel chef du PPE, Manfred Weber, qui n'a aucune expérience du pouvoir au sein d'un gouvernement national, semble prêt à conclure n'importe quel compromis pour demeurer dans la majorité parlementaire, y compris s'il le faut à donner l'accolade au Premier ministre autoritaire de la Hongrie, Viktor Orbán.
Orbán a posé de sérieuses difficultés à Weber, dans la mesure où le Premier ministre hongrois n'a cessé de bafouer les normes européennes, jusqu'à établir ce qui s'apparente à un État mafieux. Près de la moitié des partis nationaux composant le PPE ont souhaité exclure le parti d'Orbán, le Fidesz. Au lieu de cela, Weber est parvenu à convaincre le PPE de n'imposer au Fidesz qu'une demande peu exigeante : permettre à la Central European University (la CEU, dont je suis le fondateur) de continuer de fonctionne librement en Hongrie, en tant qu'université américaine.
Le Fidesz n'a pas accédé à cette demande. Pour autant, le PPE ne l'a pas exclu, mais s'est contenté de le suspendre, de sorte que le Fidesz puisse être comptabilisé comme faisant parti du PPE au moment du choix du président de la Commission. Voici désormais qu'Orbán s'efforce de rétablir le Fidesz en tant que membre de bonne foi du PPE. Il sera intéressant d'observer si Weber trouvera un moyen de le satisfaire.
Subscribe now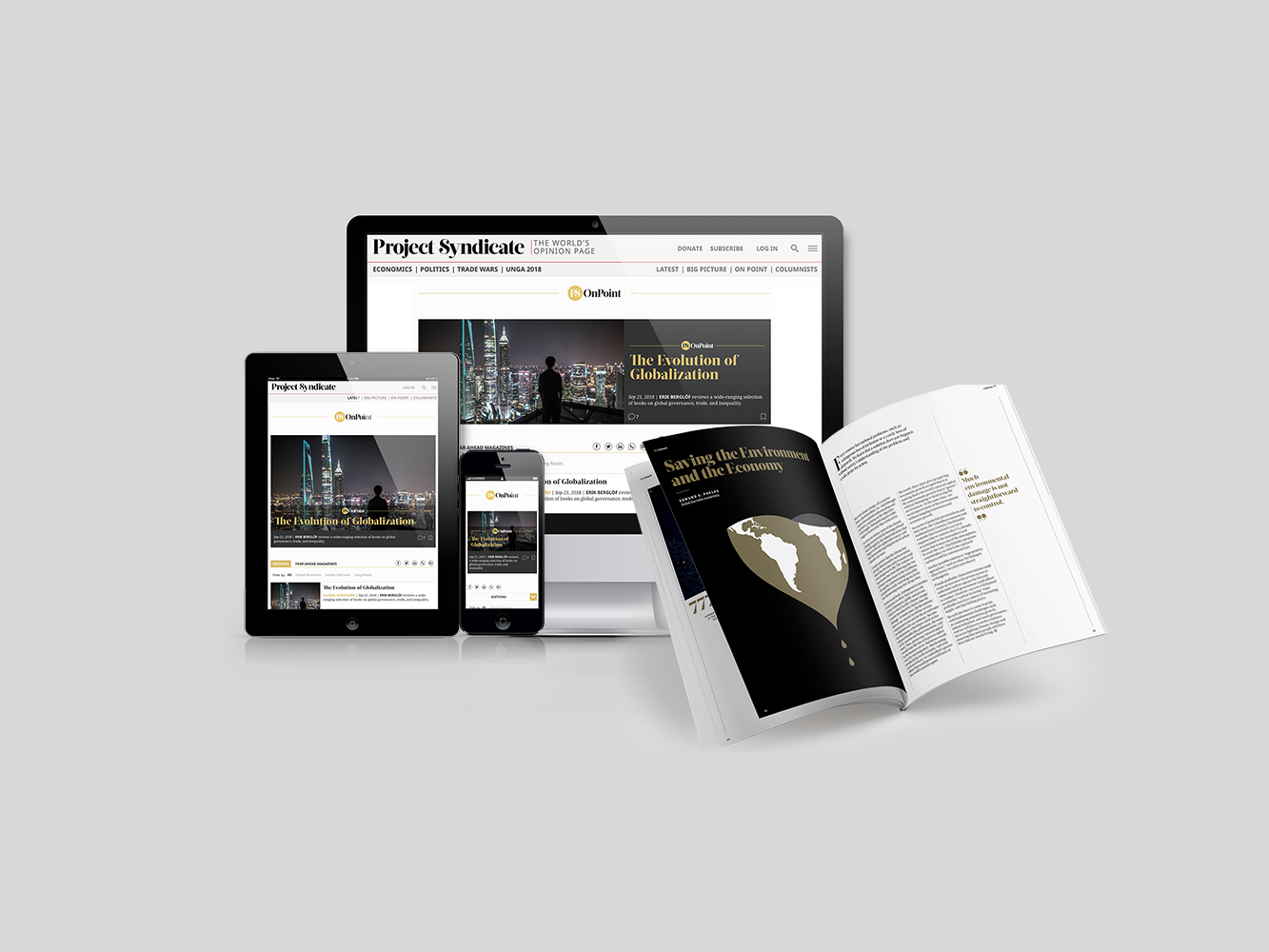 Subscribe now
Get unlimited access to OnPoint, the Big Picture, and the entire PS archive of more than 14,000 commentaries, plus our annual magazine, for less than $2 a week.
Le système du Spitzenkandidat ne reposant sur aucun accord intergouvernemental, il pourrait être facilement modifié. Il serait beaucoup plus judicieux que le président de la Commission européenne soit directement élu parmi une liste consciencieusement élaborée de candidats qualifiés, ce qui nécessiterait toutefois des changements dans les traités. Le président du Conseil européen pourrait quant à lui demeurer élu par une majorité qualifiée d'États membres, comme le prévoit le Traité de Lisbonne.
Cette réforme qui nécessiterait des changements dans les traités est justifiée par la légitimité démocratique croissante que confèrent les élections au Parlement européen. La participation citoyenne aux dernières élections a dépassé les 50 %, en nette hausse par rapport aux 42,6 % de 2014. C'est la première fois qu'une augmentation de la participation est observée depuis les toutes premières élections de 1979, auxquelles 62 % des électeurs inscrits avaient participé.
En l'occurrence, et fort étrangement, le système du Spitzenkandidat promet de produire une équipe de choc. Le président français Emmanuel Macron, qui est par principe opposé à ce système, est en grande partie responsable de son développement. Avant les élections européennes, lors d'un dîner en compagnie du Premier ministre espagnol Pedro Sánchez, vainqueur aux législatives en Espagne, les deux leaders ont convenu de soutenir deux Spitzenkandidaten idéaux pour la Commission et le Conseil.
L'Allemagne est la plus fervente adepte du système du Spitzenkandidat. Si Weber est battu, l'Allemagne poussera pour que Jens Weidmann, président de la Bundesbank, devienne président de la BCE. Or, il ne serait certainement pas le président idéal. Weidmann est en effet disqualifié par le fait d'avoir témoigné devant la Cour constitutionnelle fédérale allemande dans une affaire consistant à invalider les fameuses opérations monétaires sur titres de la Banque, une mesure politique pourtant cruciale dans le surmontement de la crise de la zone euro plus tôt dans la décennie. J'espère que ces faits deviendront connus de tous.
N'importe quel autre candidat qualifié serait préférable à Weidmann au poste de président de la BCE. En l'état actuel des choses, la France n'obtiendra aucun des plus hauts postes. Ce serait une bonne chose que l'Allemagne n'en obtienne pas non plus, car ceci conférerait davantage de place aux autres États.
De nombreuses institutions de l'UE autres que le système du Spitzenkandidat nécessitent des réformes radicales. Mais elles peuvent attendre jusqu'à ce que nous déterminions si, et dans quelle mesure, la promesse représentée par les résultats des élections européennes se concrétisera. Il est encore trop tôt pour crier victoire, pour se relâcher ou pour célébrer. Beaucoup de travail reste à accomplir pour faire de l'UE une organisation qui fonctionne à la hauteur de son formidable potentiel.
Traduit de l'anglais par Martin Morel