A maioria silenciosa da Europa pronuncia-se
LONDRES –As eleições para o Parlamento Europeu que decorreram no mês passado obtiveram melhores resultados do que se poderia esperar, e por uma simples razão: a maioria silenciosa pró-europeia pronunciou-se. O que a maioria disse foi que quer preservar os valores em que a União Europeia foi fundada, mas que também quer mudanças radicais na forma como a UE funciona. A sua principal preocupação são as alterações climáticas.
Isto favorece os partidos pró-europeus, principalmente os Verdes. Os partidos antieuropeus, de quem não se pode esperar nada de construtivo, não conseguiram obter as conquistas que previam. Nem podem formar a frente unida que precisariam para se tornarem mais influentes.
Uma das instituições que precisa de ser mudada é o sistema Spitzenkandidat. Presume-se que forneça uma forma de seleção indireta da liderança da UE. De facto, como Franklin Dehousse explicou num artigo brilhante, mas pessimista no EUobserver, é pior do que se não houvesse nenhuma seleção democrática. Cada estado-membro tem partidos políticos reais, mas as respetivas combinações transeuropeias produzem construções artificiais que não servem para nada além de promoverem as ambições pessoais dos seus líderes.
Isto é mais visível no Partido Popular Europeu (PPE), que conseguiu conquistar a presidência da Comissão desde 2004. O atual líder do PPE, Manfred Weber, que não tem experiência num governo nacional, parece disposto a entrar praticamente em qualquer acordo para permanecer na maioria parlamentar. Isso inclui aceitar o primeiro-ministro autocrático da Hungria, Viktor Orbán.
Orbán criou um grave problema a Weber, porque Orbán desrespeitou abertamente as normas europeias e estabeleceu o que equivale a um estado mafioso. Quase metade dos partidos nacionais que constituem o PPE queria expulsar o partido de Orbán, o Fidesz. Em vez de dar seguimento à expulsão, no entanto, Weber conseguiu convencer o PPE a fazer uma exigência relativamente simples ao Fidesz: permitir que a Universidade da Europa Central (UEC, que eu fundei) continuasse a funcionar livremente na Hungria como uma universidade americana.
O Fidesz não conseguiu cumprir. Mesmo assim, o PPE não expulsou o Fidesz, limitando-se a suspendê-lo para que pudesse ser considerado como parte do PPE, aquando da escolha do presidente da Comissão. Orbán está agora a tentar restabelecer o Fidesz como membro genuíno do PPE. Será interessante ver se Weber encontra uma forma de acomodá-lo.
Subscribe now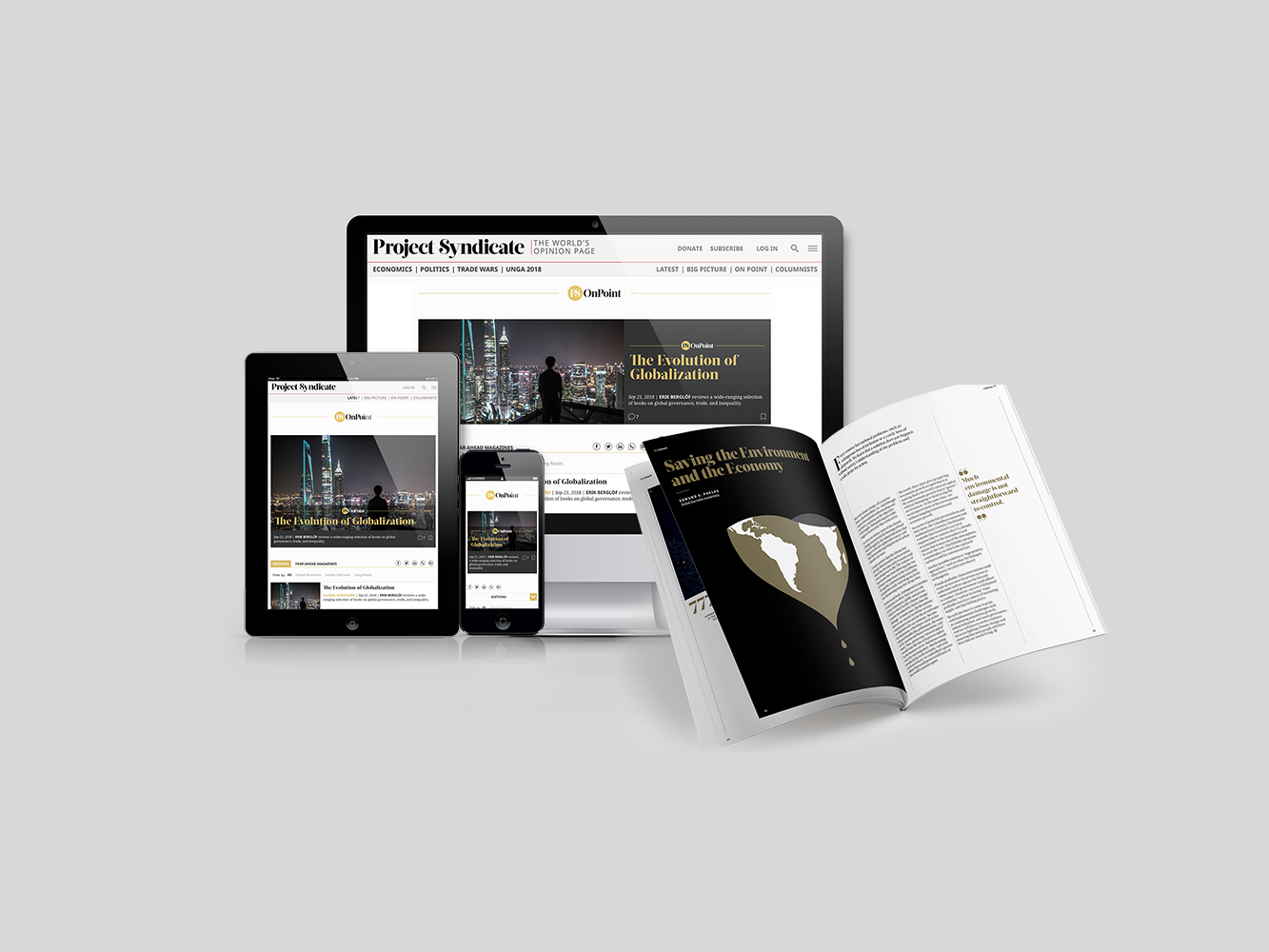 Subscribe now
Get unlimited access to OnPoint, the Big Picture, and the entire PS archive of more than 14,000 commentaries, plus our annual magazine, for less than $2 a week.
O sistema Spitzenkandidat não se baseia num acordo intergovernamental, pelo que poderia ser facilmente alterado. Seria muito melhor se o presidente da Comissão Europeia fosse eleito diretamente de uma lista cuidadosamente selecionada de candidatos qualificados, mas isso exigiria mudanças nos tratados. O presidente do Conselho Europeu poderia continuar a ser eleito por maioria qualificada dos estados-membros, como o Tratado de Lisboa estipula.
A reforma que exigiria mudanças nos tratados é justificada pelo aumento da legitimidade democrática conferida pelas eleições parlamentares europeias. A participação nas recentes eleições ultrapassou os 50%, um aumento brusco desde os 42,6% em 2014. Esta é a primeira vez que a participação aumentou desde as primeiras eleições em 1979, quando 62% dos eleitores elegíveis participaram.
Por estranho que pareça, desta vez o sistema Spitzenkandidat promete formar uma equipa de sonho. O presidente francês, Emmanuel Macron, que se opõe ao sistema Spitzenkandidat por uma questão de princípio, é em grande parte responsável por este desenvolvimento. Num jantar com o primeiro-ministro espanhol, Pedro Sánchez, o vencedor das eleições gerais nacionais de Espanha, que precederam a votação do Parlamento Europeu, os dois líderes concordaram em apoiar dois Spitzenkandidaten que seriam ideais para a Comissão e para o Conselho.
A Alemanha é o principal apoiante do sistema Spitzenkandidat. Se Weber sair a perder, a Alemanha pressionará Jens Weidmann, presidente do Bundesbank, para se tornar presidente do BCE. Ele dificilmente seria a opção ideal. Na verdade, ele está desqualificado pelo facto de ter prestado depoimento perante o Tribunal Constitucional Federal da Alemanha contra o BCE num caso que visa invalidar as chamadas transações monetárias definitivas do Banco, uma política que foi crucial para superar a crise da zona euro no início desta década. Espero que este facto se torne mais amplamente conhecido.
Qualquer outro candidato qualificado seria preferível a Weidmann para presidente do BCE. Na situação atual, França não terá nenhum dos cargos de relevo. Seria bom se a Alemanha também não os tivesse, porque deixaria mais espaço para outros países.
Existem muitas instituições da UE, além do sistema Spitzenkandidat, que exigem reformas radicais. Mas isso pode esperar até descobrirmos se, e em que medida, a promessa mantida pelos resultados das eleições parlamentares é cumprida. Este ainda não é o momento de declarar vitória, descontrair e celebrar. Há muito trabalho a fazer para transformar a UE numa organização que funcione bem e que realize o seu grande potencial.