Is Winter Coming to the EU?
Many observers expect a grand showdown between the forces of "open" and "closed" societies in next month's European Parliament elections, with the very future of the European Union at stake. They are right to be worried, but wrong about the reason.
BERLIN – A popular narrative holds that the European Parliament elections in May will be "Act Three" in the populist drama that began in 2016 with the United Kingdom's Brexit referendum and US President Donald Trump's election. We are told to expect a grand showdown between the forces of "open" and "closed" societies, in which the future of the European Union is at stake. It all sounds very plausible. It also happens to be completely wrong.
Brexit and Trump's election led many political analysts to conclude that European voters, too, would abandon mainstream parties for new identity-based tribes. Yet, in America, the political and regional divides are so entrenched as to affect where one works, who one marries, and how one views the world. And in the UK, similar rifts have long been emerging between north and south, young and old, urban and rural, and graduate and non-graduate.
European politics is more fluid. A recent European Council on Foreign Relations (ECFR)/YouGov poll of almost 50,000 voters across 14 EU member states suggests that the best model for understanding Europe in 2019 is not the United States or the UK, but Westeros, the main setting of the HBO series Game of Thrones. Far from dividing into stable tribes, the European political landscape is an unpredictable battleground of constantly shifting alliances; its defining feature is radical volatility.
European politics is not moving from the mainstream to the fringe so much as it is spiraling off in all directions – from left to right, anti-system to pro-establishment, and so forth. So uncertain are the electoral options this May that half of survey respondents say they will not be voting at all. Another 15% have yet to make up their minds, and among the 35% who do intend to vote, 70% are swing voters. In raw numbers, roughly 100 million votes are up for grabs in May.
Unlike the 2016 US presidential election and the Brexit referendum, this will not be merely a vote on migration. Overall, most Europeans do not see immigration as a leading concern for their country. Issues of equal or greater importance include the economy and the threats of nationalism, Islamic radicalism, climate change, and Russian belligerence.
Pundits are simply wrong, therefore, to frame the election as a battle between pro-European globalists and Euroskeptic nationalists – though that does describe the second round of France's 2017 presidential election, when Emmanuel Macron soundly defeated Marine Le Pen of the far-right National Front (now called the National Rally). The ECFR/YouGov poll indicates that a large majority of Europeans feel no need to choose between their European and respective national identities. In fact, even nationalist parties have realized that these identities are bound up together, which is why they have stopped advocating an exit from the euro or the EU.
The real issue on most Europeans' minds is their relationship to the "system": almost three-quarters of EU citizens believe that the political system is broken, either at the national level, the EU level, or both. How individual voters frame this issue is key to understanding how they will vote.
In the taxonomy of Game of Thrones, these voters can be divided into four main groups. The first is the Starks, who believe that the system still works, and that meaningful change happens through political expression and voting. The House of Stark makes up 24% of the EU electorate, and has its stronghold in the north (namely Germany, Denmark, and Sweden).
The second group comprises "The Sparrows," who think politics is broken both at the EU level and within member states. Among this group's more radical cohorts are protest movements such as the gilets jaunes (yellow vests), who, like the revolutionaries in Game of Thrones, want to cleanse the system of its corruption and start over. The Sparrows comprise 38% of the electorate, and are particularly common in France, Greece, and Italy.
The third group is the "Unsullied," who in Game of Thrones follow Daenerys Targaryen, the mother of dragons, after being emancipated from slavery. The EU's Unsullied include voters who reject narrow nationalism and seek purpose in internationalism and transnational projects. They think their respective national systems are the problem, and that the solution lies in Brussels. The Unsullied make up 24% of the electorate, and are well represented in Hungary, Romania, Poland, and Spain.
The final group is the "Wildlings" who "live beyond the wall." These nationalist Euroskeptics may command a lot of attention in the press, but they make up just 14% of the electorate. They tend to have a strong presence in Denmark, Austria, and Italy.
The fundamental choice for all of these groups is not really between "open Europe" and "closed nation-states." Rather, the question is whether and in what contexts the status quo still works. If there is one major similarity among the US, the UK, and the EU, it is that political parties now focus more on mobilizing their base than on trying to broaden it by persuading voters to come over to their side. Hence, in the European Parliament election, many political parties will focus on the 149 million people who are unsure whether they will vote at all.
But that won't be enough. To rout the populist and nationalist parties, Europe's mainstream candidates will need to bring some of the Sparrows and Wildlings back into the system, and over to their side. And to do that, they must position themselves as credible agents of change.
At the end of the day, these contests will be won or lost under highly localized conditions; what works for mainstream candidates in some locales will not work for those in others. The battles to win will be in countries where Euroskeptics are in power, such as Hungary and Italy, and in those where pro-Europeans have suffered a political backlash, such as France. The game has only just begun.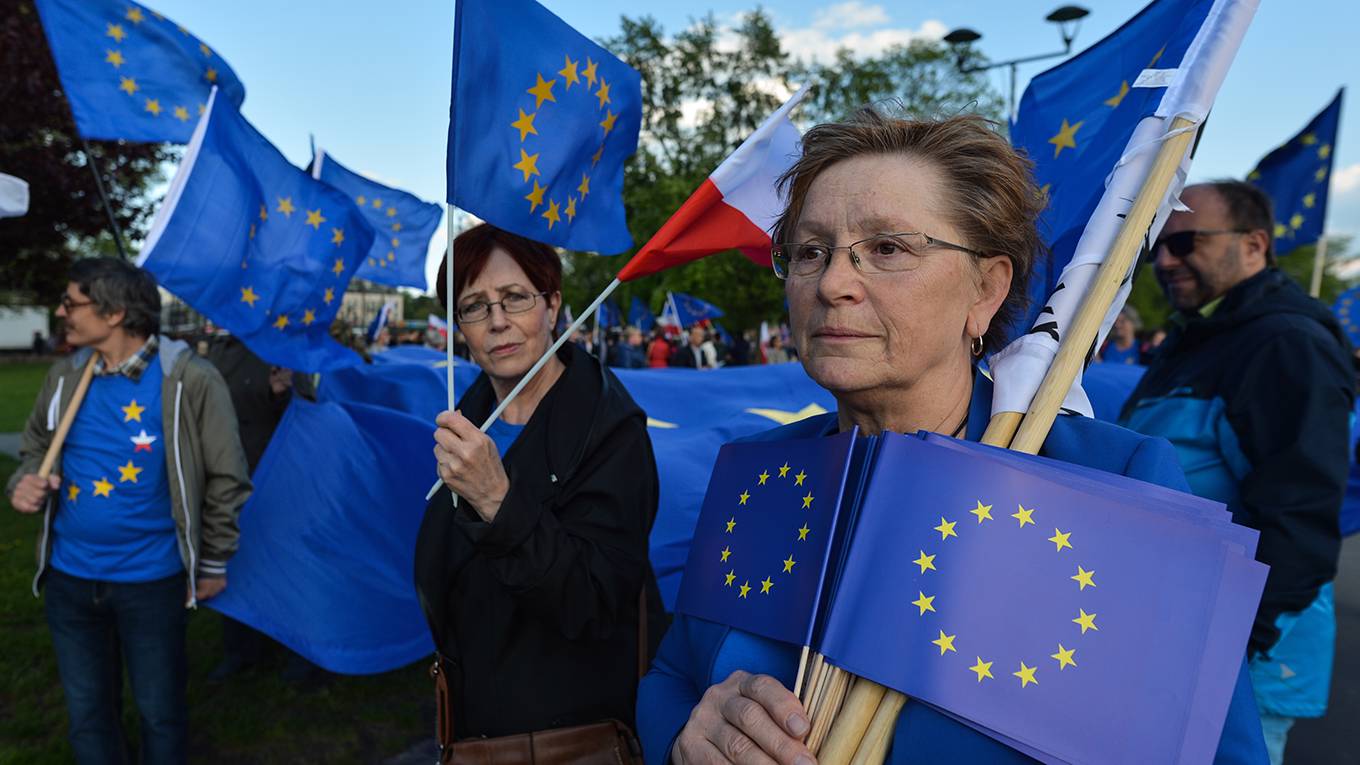 Heeding Europe's Silent Majority
Populist and nationalist parties' recent electoral successes have fed a popular narrative that Europeans are souring on the European Union and want to "take back control." In fact, most Europeans not only support the EU, but also want it to take the lead in a broad array of policy areas that currently fall outside of its remit.
BRUSSELS – With just days to go before the European Parliament elections, this is a good time to reflect on why Europeans came together to form a political and economic union in the first place. And it behooves candidates to recognize what voters want from the European Union now.
Upstart populist parties have painted a negative portrait of the EU, claiming that it's part of the problem, rather than the solution. Yet Eurobarometer data show that the share of Europeans who feel "fairly" or "very" attached to the EU grew from 46% in 2014 to 56% in 2018. And when it comes to the future, support for EU membership is strongest among younger voters; of those aged 18 to 29, 73% have a favorable opinion of the EU, compared to 58% among those 50 and older. Moreover, these pro-EU trends are also visible in countries with Euroskeptic governments, including Hungary and Italy.
Similarly, in November 2018, 68% of all Europeans surveyed by Eurobarometer said their country has benefited from EU membership, and only 30% said their country would do better outside of the EU. For comparison, consider that, despite being in a federal union for over 173 years, roughly one-quarter (26%) of Texans would support seceding from the United States.
What about the populist claim that Europeans want to "take back control"? In fact, 60-80% of Europeans would like to see more EU-level decision-making when it comes to protecting the environment, investing in jobs, combating terrorism, promoting gender equality, safeguarding democracy, and managing health and social-security issues.
Moreover, 65% are in favor of a common foreign policy, 69% support a common EU migration policy, 74% want a common energy policy, and 76% would back a commend defense policy. That level of support for more EU-level decision-making on defense is particularly notable, given that this has long been the preserve of national governments. In the early 1990s, Europeans were evenly divided on the issue.
To be sure, rising support for EU-level action does not mean that agreement on these issues will come easily. But it does point to a growing recognition among citizens that integrated decision-making is better than uncoordinated national initiatives when it comes to tackling today's complex problems.
Moreover, the policy areas that are of the greatest concern to European voters – such as migration or fighting unemployment – are precisely those where the EU has failed to deliver a coherent response, thus fueling the Euroskeptic narrative. If national governments would let the EU take the lead on these issues, Europeans would see that it has an important role to play, and Euroskepticism would fall further out of favor.
To trigger that kind of virtuous cycle, the EU should direct more resources toward policies and programs that establish a direct link with citizens. Doing so would help to address the fact that less than 50% of Europeans feel as though their voice "counts," even though most do not actually perceive the EU as undemocratic. A functioning single market, a state-of-the-art satellite system, and a globally admired European Research Council are no doubt important achievements, but they operate at a considerable distance from the average EU citizen. By contrast, "kitchen table" issues like free cellular roaming and initiatives such as the Erasmus student-exchange program feature prominently when Europeans explain how the EU has benefited them personally.
Another area where the EU is perceived to be highly effective is competition policy, owing to a well-defined mission and operational remit. By clearly assigning competences in other areas where Europeans support more concerted action, the EU could improve both its effectiveness and its public standing.
The standard objection to further centralization is that it would require a "political union" that has no chance of materializing any time soon. But there are signs of growing support for deeper political integration. For example, the euro crisis forced many Europeans to recognize that what happens in one country can affect everyone. At the same time, there is a growing awareness that policies made in Brussels can have a significant impact on issues such as data protection, copyright, migration, climate change, and the sustainability of the euro.
Hence, for the first time since 1979, transnational parties such as DiEM25 and Volt are running in the European elections with EU-wide programs, rather than on national platforms. And there are new EU-oriented grassroots movements emerging across the board. Those who do not live in the United Kingdom may not realize it, but before Brexit, the now-constant sight of EU flags being waved outside Westminster would have been unimaginable. These inchoate movements of bottom-up engagement with the EU should be cherished and cultivated further, because they offer an invaluable means of bridging the gap between EU institutions and citizens who often feel voiceless.
Needless to say, different national governments will have different views about how to proceed in the policy areas mentioned above. But those disagreements need not be an obstacle to deeper integration. There is ample evidence to show that a diversity of backgrounds and perspectives within an organization is a source of strength, even if it implies heated debate and fiery rhetoric. The EU's motto, after all, is still "United in diversity." And as the data make clear, most Europeans still want an "ever-closer union."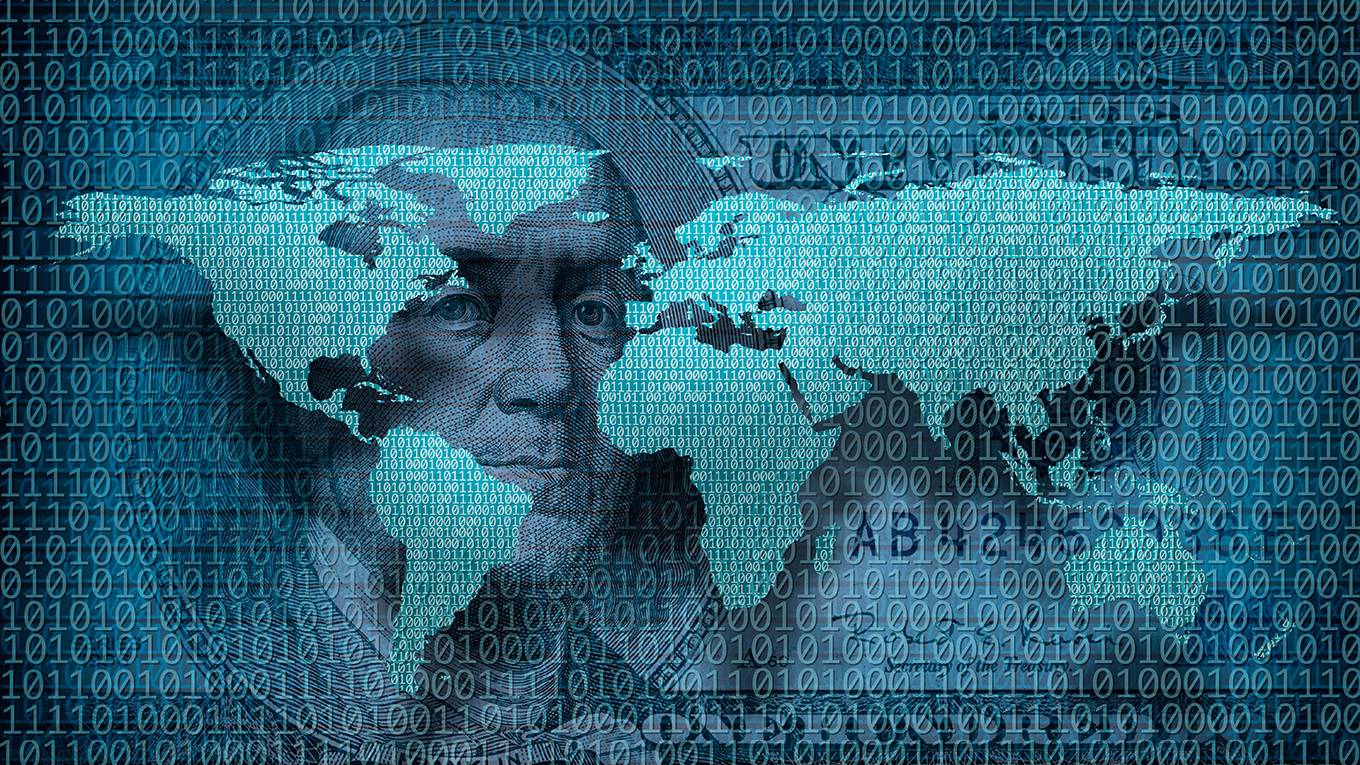 America's Dark-Money Bid for Europe's Soul
In the run-up to next month's European Parliament elections, the bloc's leaders are focusing on preventing or neutralizing Russian interference. Unfortunately, they are turning a blind eye to another outside player that doesn't mean well for the future of Europe.
LONDON – Russian efforts to influence European elections have received plenty of media attention. But the same cannot be said of interference by conservative Christian groups based in the United States, some with links to President Donald Trump's administration and his former adviser, Stephen Bannon.
As a recent report by openDemocracy has found, America's religious right spent at least $50 million on "dark money" campaigns and advocacy in Europe over the past decade. And yet, despite obvious grounds for concern about the integrity of next month's European Parliament elections, almost all the attention has been on the Kremlin.
The US religious right's support for campaigns against legal abortion, LGBT rights, sex education, and other causes in Africa and Latin America has been well documented over the years. But the scale of its engagement in Europe is new. In the first analysis of its kind, openDemocracy examined the financial records of leading US Christian organizations and found that several have been increasing their spending in Europe significantly.
Among the biggest spenders, the American Center for Law and Justice, which dished out $12.4 million from 2008 to 2017, lists as its chief counsel Jay Sekulow, one of Trump's personal attorneys. Likewise, the Acton Institute for the Study of Religion and Liberty, which spent $1.7 million in this period, has worked with the controversial Bannon-backed Dignitatis Humanae Institute outside Rome.
The largest spender of all appears to be the Billy Graham Evangelistic Association, which dispensed over $20 million from 2008 to 2014 (the last year for which data are available for this organization). The group's leader, Franklin Graham, recently traveled to Russia to meet with Kremlin officials who are currently subject to US sanctions. According to Graham, his trip was fully endorsed by US Vice President Mike Pence.
None of these US-based groups discloses its donors. But at least two are known to have ties to famous conservative billionaires, including the Koch brothers and the family of Trump's education secretary, Betsy DeVos. And, like Bannon, all harbor varying degrees of suspicion, if not outright hostility, toward fundamental values of the European Union, including respect for universal human rights.
A few weeks ago, representatives and supporters of many of these groups met with European far-right politicians at the World Congress of Families in Verona, Italy. This year's lineup of speakers featured Matteo Salvini, Italy's deputy prime minister and leader of the far-right League party, who praised the WCF for showcasing "the Europe that we like." Among the event's "co-conveners" this year was an Italian anti-abortion group linked to the neo-fascist Forza Nuova (New Force) party.
Over the past decade, the WCF – founded by the International Organization for the Family (formerly the Howard Center for Family, Religion, and Society), which is based in Rockford, Illinois – has hosted at least seven major meetings in Europe. Its gatherings have been attended by hundreds of conservative religious activists and a growing list of far-right stars, including Hungarian Prime Minister Viktor Orbán, who opened the WCF's 2017 meeting in Budapest.
The WCF's push into Europe is no accident. According to the IOF's latest tax filings, its directors include an ultra-conservative Spanish activist with ties to the far-right Vox party, a close associate of a Russian oligarch who has sponsored other meetings of European far-right leaders, and an Italian politician facing corruption charges in his country.
Concerns about "outside interference" by hostile powers (namely, Russia) are of course nothing new in Europe (though they have grown more acute now that Facebook CEO Mark Zuckerberg has all but admitted that he cannot control how his platform is used). But now, Europeans also have to worry about US-based advocacy groups that conceal their funding sources.
Following the release of the openDemocracy report, a cross-party group of 40 MEPs sent a letter to the European Council, the European Commission, and the European Parliament demanding that further action be taken to protect the upcoming elections "against nefarious outside influences." Of particular concern, they write, is "the specific matter of US Christian fundamentalists," whose escalating involvement in Europe "must be addressed as a matter of urgency."
But this is a hard issue to tackle, because different EU member states have different rules for ensuring financial transparency in elections and by political campaigns and NGOs. Still, requiring that all organizations lobbying in Brussels declare their funding sources on the EU transparency register would be a good start, provided that there are measures in place to prevent political organizations from hiding behind front groups. Europe also needs tougher EU-wide rules for social platforms, which should be held to the same standards of transparency as lobbying groups. Any political ad that runs online should come with a clear and accurate disclosure of its source and funding.
Reacting to openDemocracy's findings, Neil Datta of the European Parliamentary Forum on Population and Development points out that "It took [these fundamentalist groups] 30 years to get to where they are now in the White House." Now, he worries that a similar campaign in Europe "is happening even faster and on a grander scale than many experts could have ever imagined."
With the EU facing unprecedented internal and external challenges in the years ahead, the outcome of the upcoming European Parliament elections could well determine the bloc's fate. That is why European leaders are focusing on preventing or neutralizing Russian machinations. Unfortunately, they are turning a blind eye to another outside player that doesn't mean well for Europe's future.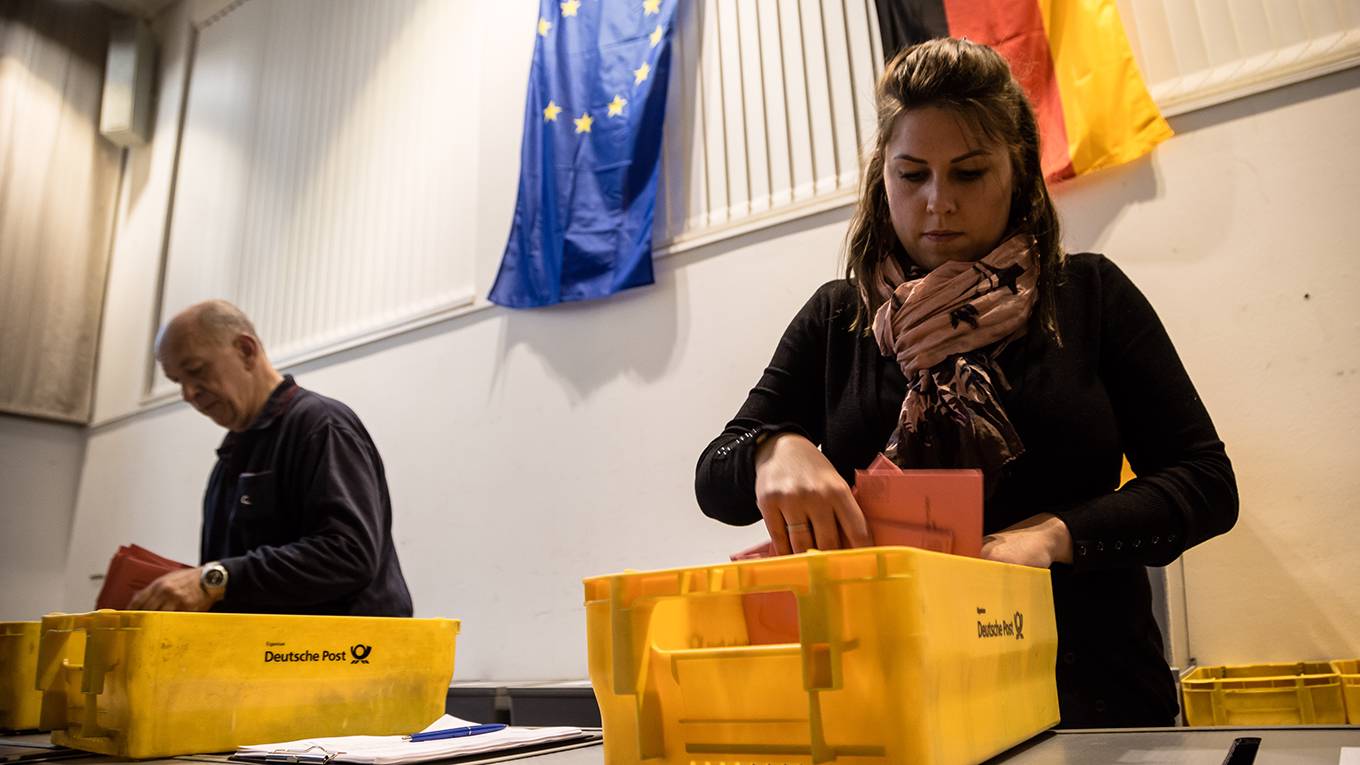 Voter Turnout Will Decide Europe's Fate
With voter turnout in European elections at historic lows, populist and anti-establishment parties are hoping to win outsize parliamentary representation later this month. Like the Trump campaign in the 2016 US presidential election, they will focus on suppressing turnout among key constituencies and mobilizing their own base.
STOCKHOLM – European voter turnout is in deep crisis. Since the early 2000s, the share of voters in national elections has fallen to 66% on average, which means that the birthplace of democracy now ranks below average globally. The situation is even worse in European Parliament elections: in 2014, turnout was 42.6%, almost 20 points below what it was in 1979. Only in countries with compulsory voting, such as Belgium and Luxembourg, has turnout remained high.
Despite all the attention paid to climate marches and other youth-led political movements, a new cohort of young voters is unlikely to change this trend. In the last European elections, 72% of voters below the age of 24 abstained. Among Finns, that rate was 90%; among Slovaks it was 94%. According to opinion polls, only 21% of youth declare they are very likely to vote in this week's European Parliament election.
There was a time when European voter-turnout trends didn't particularly matter. European politicians cared more about their own share of the electoral pie than its overall size. And because the mainstream parties were all close to the political center, voter abstention at the extremes affected them all about the same. But now that populist parties have made gains by offering disaffected voters a new home, the calculus has changed.
Current polling indicates that populist parties will capture around 23% of the total vote in the coming election, but some surveys point to more substantial gains. If a united bloc of populists were to win 33% of parliamentary seats, it could block sanctions against Poland or Hungary, paralyze EU budget negotiations, and scupper international trade deals.
The difference will hinge on voter turnout at the margins. Populist forces can reach the critical 33% threshold if they succeed in mobilizing their voters and turnout for mainstream parties is weak. Such an outcome cannot be ruled out. In the United Kingdom, a recent YouGov poll found that lower turnout at the center and high turnout at the extremes could put anti-Europe crusader Nigel Farage's new Brexit Party in first place. And in Finland's election last month, the anti-immigrant Finns Party finished second after several high-profile rape cases involving immigrants boosted turnout among disgruntled voters who usually stay home.
With the emergence of online filter bubbles, campaigning across political divides has become more difficult than ever. Rather than competing for a single pool of voters, political parties are now fishing in separate ponds. For mainstream parties, then, mobilizing the base is much more important than chipping away at the competition.
Yet, by the same token, populists have recognized that suppressing the vote would benefit them. Already, they have latched onto three powerful instruments of voter dissuasion. The first is digital microtargeting. By collecting or purchasing large voter data sets, campaigns can segment the electorate into strategic clusters using complex algorithms, and then deliver personalized online content to the most susceptible voters. Microtargeting has proved most effective not at winning over undecided voters, but at dissuading people from voting altogether. There is strong evidence to suggest that Donald Trump's microtargeting operation in the 2016 US presidential election played a decisive role in the key states that he needed to win the Electoral College.
Second, with intra-EU migration having increased, there are now almost 15 million Europeans residing in EU countries other than their own. As populists well know, it is notoriously difficult to vote from abroad in EU elections, owing to difficulties registering in host countries, a paucity of polling stations, and overly complex absentee-voting procedures. In countries like Portugal and Romania, where 13-20% of the electorate lives in other EU countries, the space for boosting or suppressing turnout is significant. We can thus expect to see heated political battles over measures to restrict absentee voting or to bar parties from campaigning abroad.
The third and most powerful lever for undermining mainstream political participation is democratic disgruntlement. Anti-establishment protests like those led by the "yellow vests" (gilets jaunes) in France can have a deleterious impact on electoral turnout, by sowing cynicism and a sense that elections don't matter. And, in addition to these domestic messages, European voters are being subjected to an onslaught of foreign propaganda – both from Russia and some groups in the United States.
All three suppression techniques have one goal: turning a contest of ideas into a behavioral-manipulation arms race. Come May 23-26, whoever has the best tools for controlling turnout will control the election's outcome.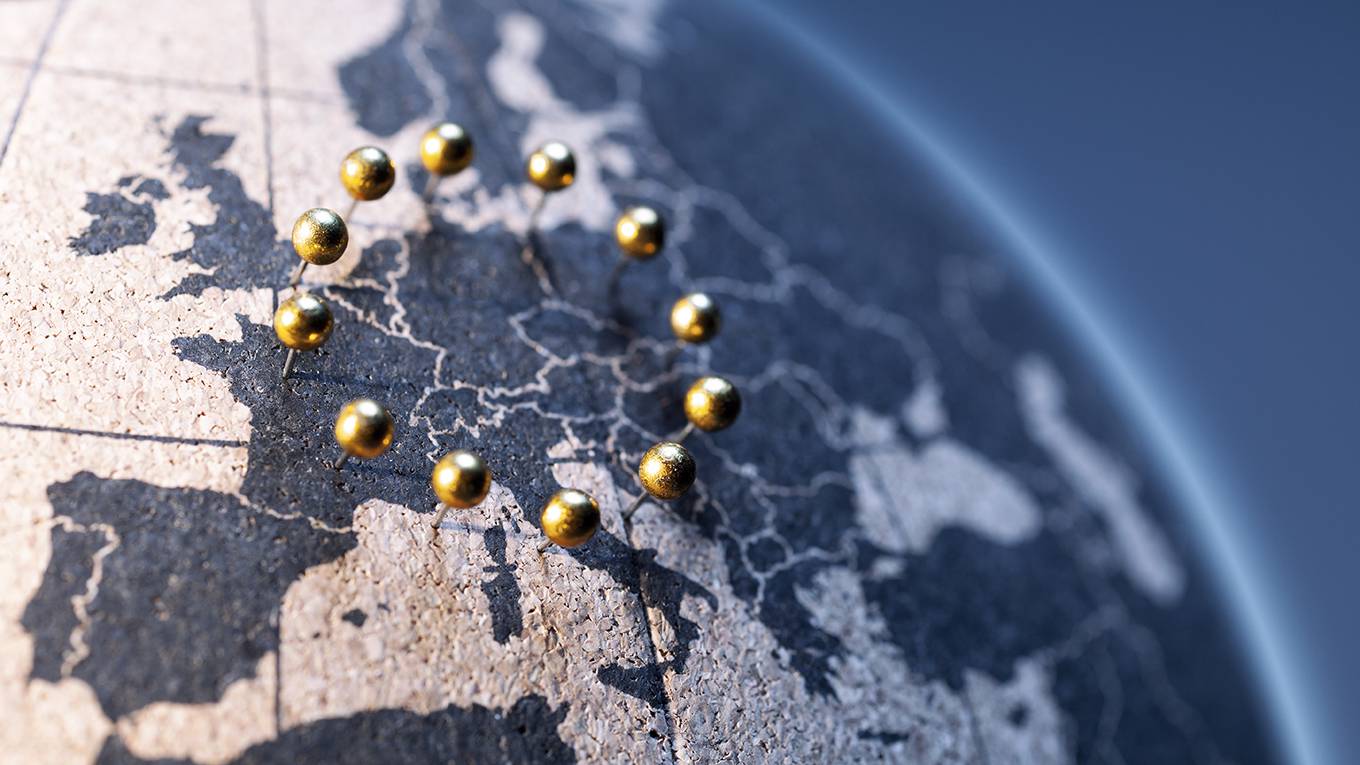 More or Less Europe?
The upcoming elections will entrench the growing divide between those who want less Europe and those who want more. And the fragmented parliament that is likely to emerge will cast further uncertainty on the European Union's future direction.
WASHINGTON, DC – On May 23-26, voters across the European Union will go to the polls to elect members of the European Parliament. Much will be at stake. "Never, since World War II, has Europe been as essential," French President Emmanuel Macron wrote recently, "yet never has Europe been in so much danger."
Forces challenging the foundations of the European project are on the rise: Brexit supporters in the United Kingdom, populist governments in Central and Eastern Europe, and far-right parties in or near power virtually everywhere. Yet supporters of further European integration have been buoyed by the bold pronouncements of Macron, France's most pro-European president in decades.
The upcoming elections will entrench the growing divide between those who want less Europe and those who want more. And the fragmented parliament that is likely to emerge will cast further uncertainty on the EU's future direction. More generally, European politics seems ripe for a fundamental restructuring, with the long-standing division between center-left and center-right parties replaced by differences over the extent of further EU integration.
Those in favor of deeper integration also generally view globalization positively. True, they may not like the large inequalities and winner-take-all markets that globalization has brought. But they recognize the potential benefits of open markets and an open global economy, provided there is adequate regulation. And they believe that a more integrated Europe would have the necessary weight to make such regulation feasible.
Nationalists opposed to further EU integration, by contrast, also often resist globalization. They advocate returning to a more loosely integrated Europe of sovereign nation-states, and rolling back the activities and reach of European institutions. Some want no EU at all.
Yet although the divide between neo-nationalists and "Europeans" is probably the dominant fault line in these elections, the reality is more complicated. On the far right, for example, protectionists dominate, but there are also free traders who combine laissez-faire economics with virulent anti-immigrant sentiment.
Opinion polls suggest that anti-European and right-wing populist groups will together win about one-third of the parliament's 751 seats. The center-right European People's Party (EPP) and the center-left Progressive Alliance of Socialists and Democrats (S&D) could remain the two largest single blocs, but they will probably lose their current combined majority.
The centrist Alliance of Liberals and Democrats for Europe (ALDE) is likely to be the smallest bloc. But if, as seems likely, Macron's La République En Marche! decides to join it, ALDE could form an important group, with more than 13% of the seats. The Greens from various countries (above all Germany) will occupy the center and part of the left, together with the European United Left/Nordic Green Left.
Such an outcome will make it very hard to form stable alliances, and may complicate the process of electing the next president of the European Commission. The EPP, S&D, and ALDE will probably barely have a majority between them, and may not always vote together in any case.
Further eurozone integration should be the new parliament's top priority. With Macron's support, ALDE will probably take the lead in pushing for a eurozone budget and finance minister, and greater fiscal-policy coordination. The S&D would probably be ready to support some form of such integration, provided it has a strong social dimension – perhaps even eurozone unemployment insurance. But the EPP will be much harder to convince, and may oppose more integration, joining the rightist Euroskeptic parties.
Even if further eurozone integration is placed on the backburner for now, it is essential to the European project. The EU's economic recovery is faltering, and a one-size-fits-all monetary policy cannot, and should not, be made to carry the entire burden of macroeconomic policy. The irrevocably fixed exchange rates created by the eurozone do not allow for national monetary policies, while significant fiscal-policy divergence would invite a crisis of the kind already experienced in the EU's southern member states.
One must hope, therefore, that Macron revives the integration proposals he advanced at the start of his presidency and manages to convince German Chancellor Angela Merkel and the EPP to support him. Perhaps Merkel, who will not seek another term and may be thinking about her political legacy, will finally want to allow the eurozone to move forward.
Migration policy will be another challenge, because Euroskeptics will be joined by the East Europeans. The centrist parties will therefore have great difficulties finding and maintaining majorities, especially in view of the EPP's suspension of Hungarian Prime Minister Viktor Orbán's Fidesz party in March.
But for all of Europe's problems and political fragmentation, the upcoming elections reflect the success of the European project: 28 countries (assuming the UK takes part) engaging in a cross-border election with pan-European parties, and already sharing a great deal of sovereignty. And, according to a European Commission Eurobarometer survey, 55% of European citizens believe that more decisions should be taken at the EU level.
In that respect, this month's European elections are hugely encouraging. In a world threatened by the ghosts of extreme nationalism, they are a unique manifestation of the will to build a common future.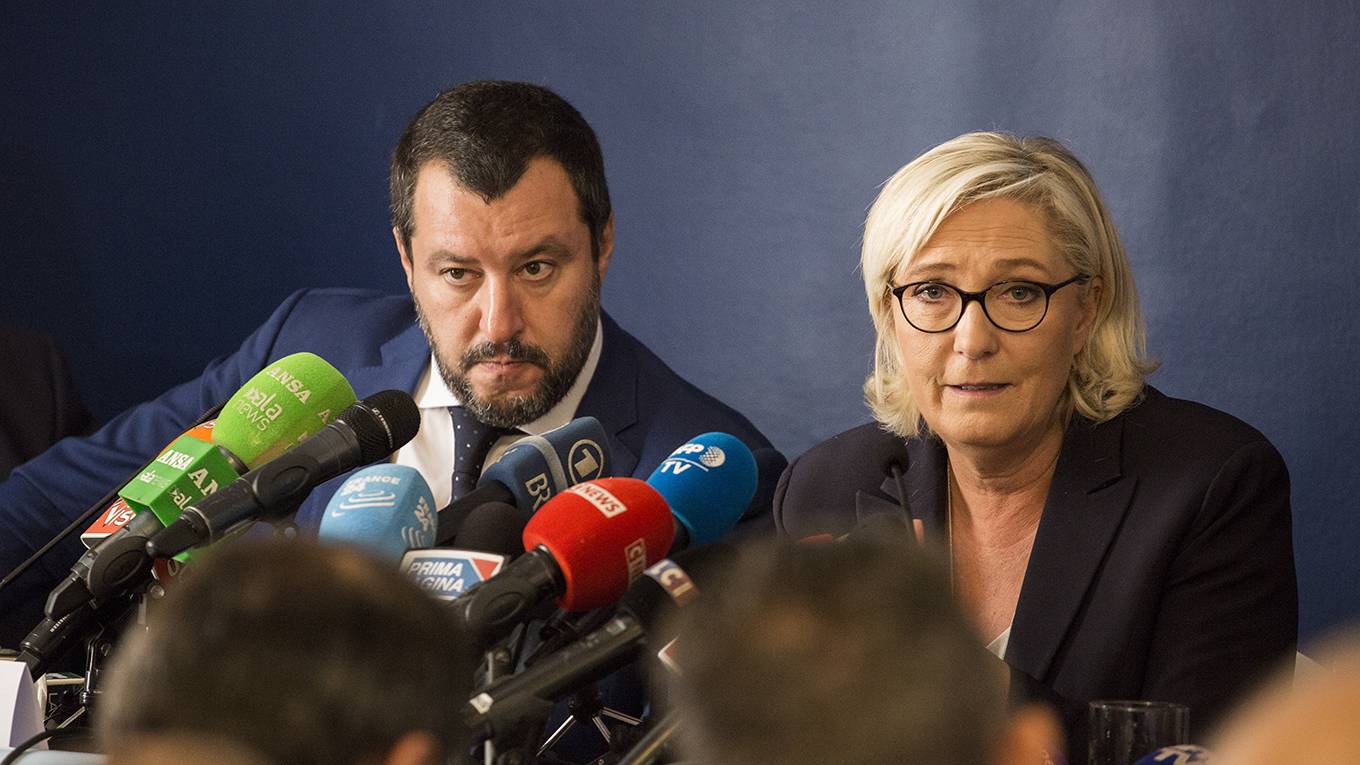 Don't Fear the Euroskeptics
Although the European Union is arguably as popular as ever, the next European Parliament may well contain a large minority of forces skeptical or hostile to further integration. Instead of viewing this as a threat, pro-Europeans should seize the opportunity to start a necessary debate about the continent's future.
BRUSSELS – As the European Parliament elections draw closer, most opinion polls predict a strong showing by parties that declare themselves Euroskeptic to varying degrees. But their likely success represents an unsurprising backlash against recent European integration, rather than opposition to the European Union itself.
After all, Euroskeptic or "Euro-hostile" parties are nothing new. They also had a large presence in the first directly elected European Parliament back in 1979, when the EU was known as the European Economic Community (EEC) – or the "Common Market" – and consisted of only nine member states.
In addition to being far smaller than today's 28-member EU, the EEC did much less. Even calling it a common market now seems an exaggeration, because member states had agreed only on a customs union with a common external tariff and external trade policy. Within the EEC, there were still customs checks on goods and passport controls, and many member states prohibited capital exports.
It is testimony to the strides that European integration has made since then that one of the options for a post-Brexit United Kingdom is to remain in the EU's customs union. Fifty years ago, this would have been equivalent to full membership.
Back in 1979, the strongest Euroskeptic parties were on the left. They opposed the Common Market because they disliked market forces in general. More specifically, they believed that further European integration would favor capitalists by lowering the trade barriers that had been erected to protect workers.
In hindsight, the left's opposition to the Common Market seems premature, given that member states' trade, although increasing, then accounted for a much smaller proportion of national income. At the time, the ratio of exports to GDP was below 20% for most of the larger EEC members, compared to nearly 50% today. But the trend toward more economic integration was already clear, and West European communists and hardline socialists were fundamentally opposed to it.
The current rise of Euroskeptic parties, meanwhile, comes at a time when the EU is more popular than ever, according to opinion polls. This is mainly because the flows of asylum seekers have been brought under control, and because Europe's economy is doing better than it has for a long time, with unemployment down to the lowest level this century. As a result, even the most Euroskeptic politicians have backpedaled on their opposition to "Brussels." And in Sweden, France, and Italy, the main Euroskeptic parties have abandoned their demands to leave the euro or the EU.
We should therefore not regard Euroskeptic parties' current strength as reflecting widespread dissatisfaction with what the EU is doing, or with the state of the European economy. Rather, it represents a backlash against the recent pace of European integration. Europe's various crises over the past decade have led to a huge expansion of the EU's powers, and it would have been surprising had national politicians not objected to such a large transfer of sovereignty.
Similarly, the United States is the result of a long process of integration, marked by a constant debate about the extent of states' rights and the remit of the federal government. The US Federal Reserve, for example, was established only after more than a century of frequent banking crises.
Political forces that question the current speed of European integration are part of a healthy democratic process. In fact, one could even argue that the Euroskeptic parties are more honest than their mainstream counterparts. After all, despite their pro-European rhetoric, once mainstream parties come to power at the national level, they, too, are extremely reluctant to transfer any sovereignty to EU institutions.
The real test will come after this month's elections, when the Euroskeptic parties will have to articulate an alternative coherent vision of Europe and the EU's role in it. Such a vision is unlikely to emerge. The key steps in recent years toward further EU integration – including the establishment of the European Stability Mechanism to help financial distressed member states, the EU's banking union, and the European Border and Coast Guard Agency – were clearly necessary, because national efforts in these areas had not worked. Tellingly, even staunchly Euroskeptic parties are not calling for these institutions to be abolished.
Euroskeptics make vague claims that Europe is not working, and that only they can defend the interests of their national electorates. But in practice, it has been impossible to translate this "my country first" into coherent policy within the European Parliament – not least because most of what the EU does benefit member states. Moreover, Euroskeptic parties find it difficult to forge coalitions. Northern European populists, for example, would like to stop all assistance to the EU's periphery, whereas their Southern European counterparts think they are not getting enough support.
It seems that Europeans now love both the EU and populists. Instead of bemoaning this fact, much less viewing it as a threat, pro-Europeans should seize the opportunity to start a necessary debate about the continent's future.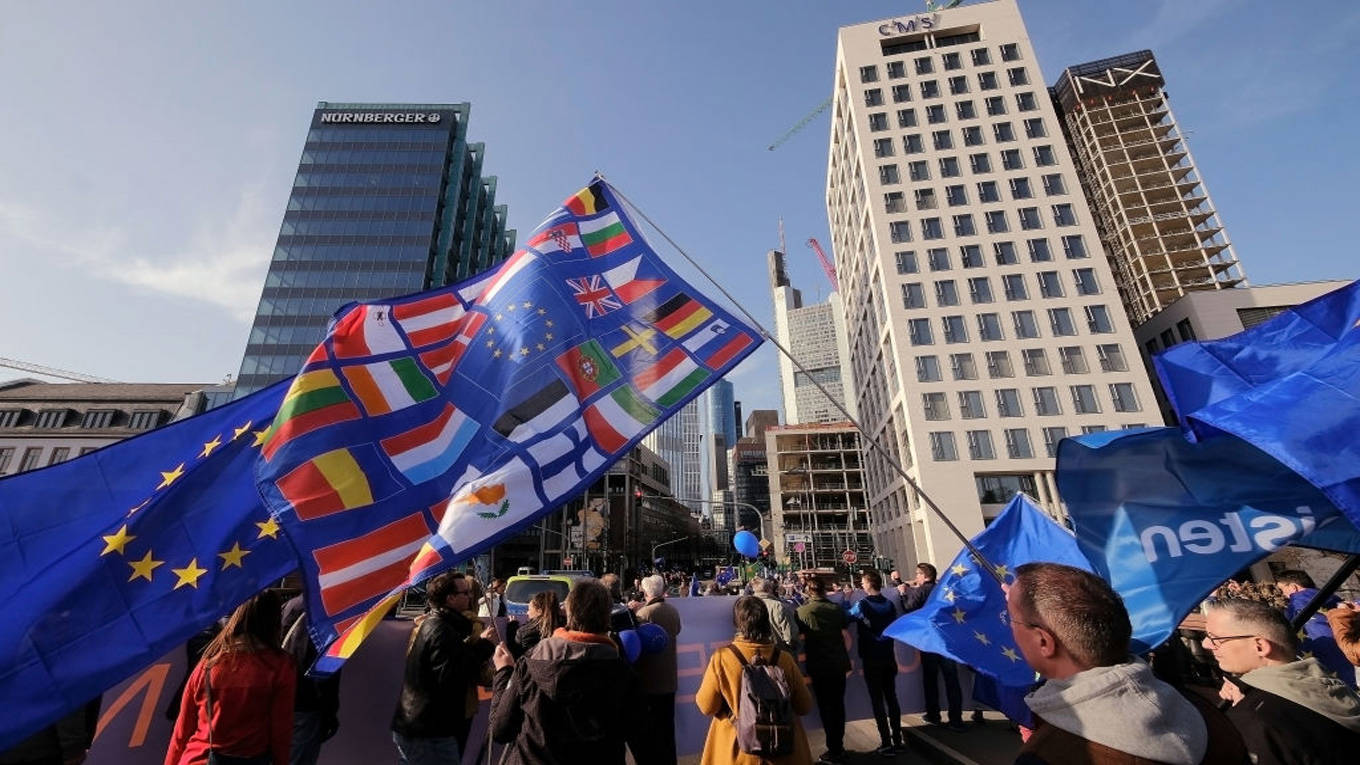 Europe's New Political Battle Lines
Greek Prime Minister Alexis Tsipras recently declared that a united front of "all progressive, democratic, and pro-European forces have a duty to stand side by side on the same side of history." But will that be enough to offset gains by nationalist populists in the May 2019 European Parliament election?
PARIS – French President Emmanuel Macron has framed the European Parliament election in May 2019 as a battle not between the traditional right and left, but between populists and pro-European progressives like himself. Greek Prime Minister Alexis Tsipras recently adopted similar rhetoric, declaring that "all progressive, democratic, and pro-European forces have a duty to stand side by side on the same side of history." Would such a fundamental Europe-wide political shift – much like the one in France that brought Macron to power last year – actually come to pass?
The European People's Party (EPP) on the right and the Progressive Alliance of Socialists and Democrats (S&D) on the left have long shared control of the European Parliament, where they have governed by compromise. But, over time, this has produced a kind of political homogenization in Europe, leading to mass abstentionism. Those who do vote increasingly choose anti-establishment parties that often espouse extreme views.
As a result, whereas the EPP and S&D controlled 61% of the European Parliament in 2009, they won only 54% of the vote in 2014, meaning that the body was very nearly dominated by extremist parties. The 2019 election is likely to produce even more losses for the establishment parties, which are expected to win only 45% of seats.
At this stage, it is doubtful that anyone would consider running a campaign on the basis of left-right divisions – not least because of deep rifts within the parties themselves. On the right, the EPP is divided between pro-European liberals and conservative Euroskeptics, despite endorsing Manfred Weber of Germany's Christian Social Union as the EPP Spitzenkandidat.
At the recent EPP Congress in Helsinki, European Council President Donald Tusk was explicit: breaching the rule of law is incompatible with belonging to the Christian Democrat family – a message obviously aimed at Hungarian Prime Minister Viktor Orbán. In the European Parliament, the EPP even voted in favor of invoking Article 7 of the Treaty of Lisbon against Hungary, a move that would impose sanctions in response to the Orbán government's systematic violations of judicial independence, freedom of speech, and the rights of minorities and migrants.
But the EPP's vote was largely motivated by its desire to preserve its chances of remaining the largest EU party and ensuring that Weber becomes the next European Commission leader. More broadly, strong political pressure forced the EPP's hand; under different circumstances, the party probably would have been happy to allow Orbán to continue breaching democratic norms unchecked, in order to preserve its own hegemony in the EU Parliament.
But in refusing to clarify its position on Orbán or expel him, the EPP is taking an enormous risk. If the European Council chooses Weber as the next European Commission president, both social democrats and liberals in the European Parliament could refuse to vote for a candidate from a party that keeps Orbán in its ranks. That is why Macron, who has an interest in dividing the EPP and luring its liberal wing to join him, opposes the Spitzenkandidat system.
There are three alternatives. First, the European Council could choose an EPP candidate who is less ambiguous on Hungary. Brexit chief negotiator Michel Barnier could be a serious substitute for Weber – probably the only one within the EPP.
The second alternative would be to endorse the Dutch Labour Party's Frans Timmermans, who took a very strong position against Orbán and is acceptable to German Chancellor Angela Merkel and EPP liberals. To be sure, Merkel might prefer Weber. But if the European Council is deadlocked, and the European Parliament opposes her choice, she could endorse another candidate. The decline of the S&D also makes it implausible that Weber could get their support.
The third option could be a candidate endorsed by the Alliance of Liberals and Democrats for Europe (ALDE), such as Margrethe Vestager, the EU competition commissioner. Some observers argue that the Danish government will never propose Vestager as their candidate. But Macron, who strongly supports Vestager, could endorse her as the French candidate – an unprecedented move that would accelerate the Europeanization of continental politics.
Overall, populist forces could well secure a majority in the European Parliament, though they will not operate as a unified force under a single political banner. In such a scenario, Macron would need to build political coalitions with either the EPP or the S&D, whose views largely align with his vision for EU – and, more important, eurozone – reform. In fact, like the rule of law, eurozone reform is a key fault line along which political alliances will be established.
Macron is already marshaling support among center-right leaders in Spain and the Netherlands, who are more sympathetic to his vision for European integration. He has established a good rapport with Dutch Prime Minister Mark Rutte, even though Rutte opposes the eurozone reforms Macron advocates.
Two other issues will likely shape the outcome of the European Parliament election. First, Europe's leaders will have to address the need to reinforce the EU's external frontiers, especially through the long-overdue deployment of a European border patrol. Such a proposal will undoubtedly rile nationalist populists, who will oppose the deployment of a European force, even as they rail against migration.
Second, Europe's leaders will need to commit to combating tax evasion and avoidance by major companies, especially the big tech firms. This is a high-stakes issue, as it will determine the capacity of states to remain fiscally solvent in increasingly digital economies.
Some progress has already been made on this front, thanks largely to Vestager. But stronger action is needed, not least because EU countries continue to grant corporate tax abatements. And with Germany reconsidering its support for a French-backed plan to tax the revenue of large technology companies at the EU level, further progress is far from guaranteed.
Perhaps Europe's ongoing political realignment will enable the realization of Macron's vision of a stronger, more integrated Europe. While recent challenges – not least Italy's budget battle with the European Commission – indicate that such an outcome is far from assured, it remains the most credible counterweight to the rise of populism.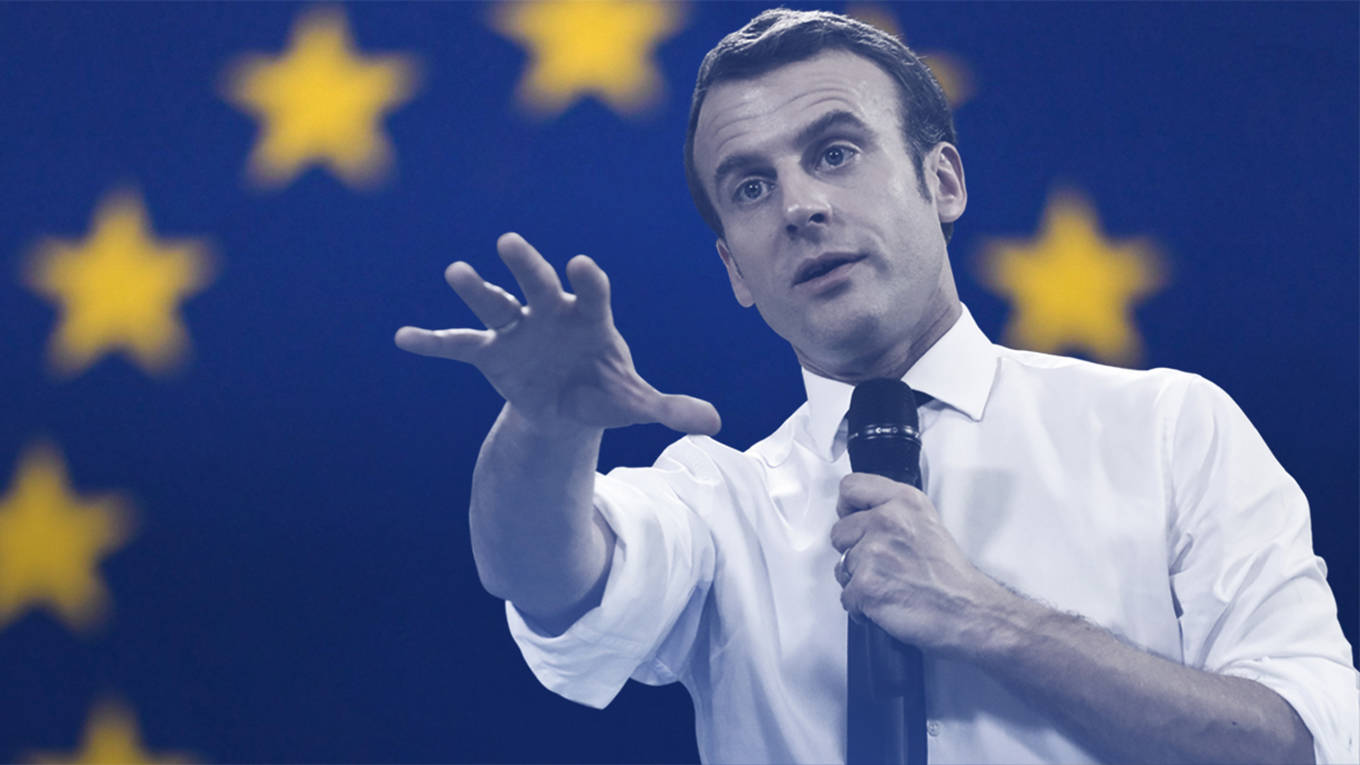 Renewing Europe
To commemorate its founding 25 years ago, PS is republishing a selection of commentaries written since 1994. In the following commentary, Emmanuel Macron called on EU citizens to focus on three goals ahead of the critical European Parliament election in May 2019.
PARIS – Never, since World War II, has Europe been as essential. Yet never has Europe been in so much danger.
Brexit stands as the symbol of that. It symbolises the crisis of Europe, which has failed to respond to its peoples' needs for protection from the major shocks of the modern world. It also symbolizes the European trap. That trap is not one of being part of the European Union. The trap is in the lie and the irresponsibility that can destroy it.
Who told the British people the truth about their post-Brexit future? Who spoke to them about losing access to the European market? Who mentioned the risks to peace in Ireland of restoring the former border? Nationalist retrenchment offers nothing; it is rejection without an alternative. And this trap threatens the whole of Europe: the anger mongers, backed by fake news, promise anything and everything.
We have to stand firm, proud and lucid, in the face of this manipulation and say first of all what today's united Europe is. It is a historic success: the reconciliation of a devastated continent in an unprecedented project of peace, prosperity and freedom. We should never forget that. And this project continues to protect us today. What country can act on its own in the face of aggressive strategies by the major powers? Who can claim to be sovereign, on their own, in the face of the digital giants?
How would we resist the crises of financial capitalism without the euro, which is a force for the entire European Union? Europe is also those thousands of projects daily that have changed the face of our regions: the school refurbished, the road built, and the long-awaited arrival of high-speed Internet access. This struggle is a daily commitment, because Europe, like peace, can never be taken for granted. I tirelessly pursue it in the name of France to take Europe forward and defend its model. We have shown that what we were told was unattainable, the creation of a European defense capability and the protection of social rights, was in fact possible.
Yet we need to do more and sooner, because there is the other trap: the trap of the status quo and resignation. Faced with the major crises in the world, citizens so often ask us, "Where is Europe? What is Europe doing?" It has become a soulless market in their eyes.
Yet Europe is not just a market. It is a project. A market is useful, but it should not detract from the need for borders that protect and values that unite. The nationalists are misguided when they claim to defend our identity by withdrawing from Europe, because it is the European civilization that unites, frees and protects us. But those who would change nothing are also misguided, because they deny the fears felt by our peoples, the doubts that undermine our democracies. We are at a pivotal moment for our continent, a moment when together we need to politically and culturally reinvent the shape of our civilization in a changing world. It is the moment for European renewal. Hence, resisting the temptation of isolation and divisions, I propose we build this renewal together around three ambitions: freedom, protection and progress.
Defend Our Freedom
The European model is based on the freedom of man and the diversity of opinions and creation. Our first freedom is democratic freedom: the freedom to choose our leaders as foreign powers seek to influence our vote at each election. I propose creating a European Agency for the Protection of Democracies, which will provide each member state with European experts to protect their election processes against cyber-attacks and manipulation. In this same spirit of independence, we should also ban the funding of European political parties by foreign powers. We should have European rules banish all incitements to hate and violence from the Internet, since respect for the individual is the bedrock of our civilization of dignity.
Protect Our Continent
Founded on internal reconciliation, the EU has forgotten to look at the realities of the world. Yet no community can create a sense of belonging if it does not have bounds that it protects. The boundary is freedom in security. We therefore need to rethink the Schengen area: all those who want to be part of it should comply with obligations of responsibility (stringent border controls) and solidarity (one asylum policy with the same acceptance and refusal rules). We will need a common border force and a European asylum office, strict control obligations and European solidarity to which each country will contribute under the authority of a European Council for Internal Security. On the issue of migration, I believe in a Europe that protects both its values and its borders.
The same standards should apply to defense. Substantial progress has been made in the last two years, but we need to set a clear course: a treaty on defense and security should define our fundamental obligations in association with NATO and our European allies: increased defense spending, a truly operational mutual defense clause, and the European Security Council with the United Kingdom on board to prepare our collective decisions.
Our borders also need to guarantee fair competition. What power in the world would accept continued trade with those who respect none of their rules? We cannot suffer in silence. We need to reform our competition policy and reshape our trade policy with penalties or a ban in Europe on businesses that compromise our strategic interests and fundamental values such as environmental standards, data protection and fair payment of taxes; and the adoption of European preference in strategic industries and our public procurement, as our American and Chinese competitors do.
Recover the Spirit of Progress
Europe is not a second-rank power. Europe in its entirety is a vanguard: it has always defined the standards of progress. In this, it needs to drive forward a project of convergence rather than competition: Europe, where social security was created, needs to introduce a social shield for all workers, east to west and north to south, guaranteeing the same pay in the same workplace, and a minimum European wage appropriate to each country and discussed collectively every year.
Getting back on track with progress also concerns spearheading the ecological cause. Will we be able to look our children in the eye if we do not also clear our climate debt? The EU needs to set its target – zero carbon by 2050 and pesticides halved by 2025 – and adapt its policies accordingly with such measures as a European Climate Bank to finance the ecological transition, a European food safety force to improve our food controls and, to counter the lobby threat, independent scientific assessment of substances hazardous to the environment and health. This imperative needs to guide all our action: from the European Central Bank to the European Commission, from the European budget to the Investment Plan for Europe. All our institutions need to have the climate as their mandate.
Progress and freedom are about being able to live from your work: Europe needs to look ahead to create jobs. This is why it needs not only to regulate the global digital giants by putting in place European supervision of the major platforms (prompt penalties for unfair competition, transparent algorithms, etc.), but also to finance innovation by giving the new European Innovation Council a budget on a par with the United States in order to spearhead new technological breakthroughs such as artificial intelligence.
A world-oriented Europe needs to look towards Africa, with which we should enter into a covenant for the future, taking the same road and ambitiously and non-defensively supporting African development with such measures as investment, academic partnerships and education for girls.
Freedom, protection and progress. We need to build European renewal on these pillars. We cannot let nationalists without solutions exploit the people's anger. We cannot sleepwalk through a diminished Europe. We cannot become ensconced in business as usual and wishful thinking. European humanism demands action. And everywhere, the people are standing up to be part of that change.
So, by the end of the year, let's set up, with the representatives of the European institutions and the member states, a Conference for Europe in order to propose all the changes our political project needs, with an open mind, even to amending the treaties. This conference will need to engage with citizens' panels and hear academics, business and labor representatives, and religious and spiritual leaders. It will define a roadmap for the EU that translates these key priorities into concrete actions. There will be disagreement, but is it better to have a static Europe or a Europe that advances, sometimes at different paces, and that is open to all?
In this Europe, the people will really take back control of their future. In this Europe, the United Kingdom, I am sure, will find its true place.
The Brexit impasse is a lesson for us all. We need to escape this trap and make the upcoming European Parliament elections and our project meaningful. It is for Europe's citizens to decide whether Europe and the values of progress that it embodies are to be more than just a passing episode in history. This is the choice I propose: to chart together the road to European renewal.