Zabíjí "léčba" rakoviny pacienty?
TAMPA – Pacienti a politici stále častěji žádají "lék" na rakovinu. Možná se však prokáže, že kontrola této nemoci je lepší strategií než snaha o její vyléčení.
Před sto lety zavedl německý nositel Nobelovy ceny Paul Ehrlich koncept "magických kulek" – sloučenin navržených tak, aby se zaměřovaly na nádorové buňky nebo organismy vyvolávající nemoci a zabíjely je, a přitom aby nepostihovaly buňky normální. Úspěch antibiotik o 50 let později Ehrlichovu myšlenku zdánlivě potvrdil. Triumfy medicíny nad bakteriemi mají tak obrovský vliv, že "válka proti rakovině" se dodnes vede na základě předpokladu, že budeme-li hledat dostatečně chytře a přičinlivě, jednoho dne se nám podaří najít magické kulky proti nádorovým buňkám.
Ponaučení z výzkumu exotických druhů v kombinaci s nedávnými matematickými modely evoluční dynamiky nádorů nicméně naznačují, že úplné vymýcení většiny typů rakoviny může být nemožné. Snaha toho dosáhnout by navíc mohla celý problém zhoršit.
V roce 1854, kdy se narodil Ehrlich, byl v americkém státě Illinois poprvé pozorován zápředníček polní. Během pěti desetiletí se tento motýlek rozšířil do celé Severní Ameriky. Dnes zamořuje Severní i Jižní Ameriku, Evropu, Asii a Austrálii. Pokusy o jeho vymýcení pomocí chemických látek fungovaly pouze nakrátko. Koncem 80. let objevili biologové kmeny, které byly rezistentní vůči všem známým insekticidům.
Zemědělci tedy zanechali úsilí o jeho likvidaci. Místo toho dnes používají insekticidy pouze v případě, že míra zamoření tímto motýlem přesáhne určitou hranici, přičemž jejich cílem je zajištění trvale udržitelné a uspokojivé úrody. Pod hlavičkou "integrovaného řízení škůdců" jsou dnes stovky invazivních druhů úspěšně kontrolovány pomocí strategií, které omezují růst jejich populace, ale nesnaží se je zcela vymýtit.
Schopnost nádorových buněk adaptovat se na širokou škálu ekologických podmínek včetně toxických chemikálií se podobá evolučním schopnostem zemědělských škůdců a jiných invazivních druhů. Stejně jako v případě zápředníčka je úspěšné vymýcení roztroušených rakovinných buněk vzácností. Navzdory nepatrné úspěšnosti se však cíle léčby rakoviny obvykle podobají cílům antimikrobiální léčby – zabít co možná nejvíce nádorových buněk a předpokládat, že to přinejlepším vyléčí rakovinu a přinejhorším udrží pacienta co nejdéle naživu.
PS Events: What Economics is Missing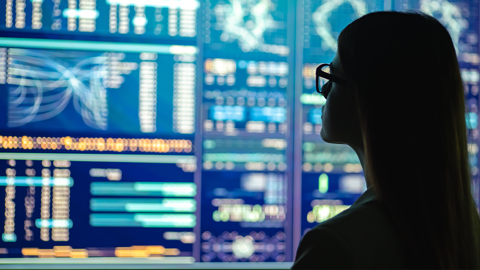 PS Events: What Economics is Missing
Our latest event, What Economics is Missing, is now live.
Click the link below for opening remarks from Dani Rodrik, followed by a discussion among Ashwini Deshpande, Raquel Fernández, Minouche Shafik, and Vera Songwe on how to achieve inclusivity in economics.

Některé typy rakoviny – například Hodgkinův lymfom, rakovinu varlat nebo akutní myeloidní leukemii – lze důsledně léčit pomocí agresivní chemoterapie. Tyto zhoubné buňky jsou však na "léčbu" mimořádně citlivé. Stejně jako se invazivní druhy adaptují na pesticidy, adaptuje se většina rakovinných buněk na terapie. Paralely mezi rakovinnými buňkami a invazivními organismy dokonce naznačují, že zásady úspěšné léčby rakoviny je možná zapotřebí hledat nikoliv v magických kulkách mikrobiologie, nýbrž v evoluční dynamice aplikované ekologie.
Nedávný výzkum naznačuje, že snaha o eliminaci rakoviny může ve skutečnosti uspíšit rezistenci a rekurenci nádorů, což snižuje naději pacienta na přežití. Důvodem je jedna složka biologie nádoru, která se běžně nezkoumá: cena za rezistenci vůči léčbě.
Když si nádorové buňky osvojují rezistenci vůči chemoterapii, platí za to určitou cenu. Chce-li se například nádorová buňka vypořádat s toxickými léky, může zvýšit rychlost opravování DNA nebo aktivně pumpovat lék přes buněčnou membránu pryč. U cílených terapií, kdy léky ovlivňují molekulární signály potřebné pro rozmnožování a přežití, by se buňka mohla adaptovat i aktivací nebo sledováním alternativních cest. Všechny tyto strategie však spotřebovávají energii, která by jinak byla k dispozici pro invazi do nepostižených tkání nebo pro rozmnožování, čímž snižují zdatnost dané buňky.
Čím složitější a nákladnější jsou použité mechanismy, tím méně zdatná bude rezistentní populace. Skutečnost, že rakovinné buňky platí za rezistenci určitou cenu, potvrzuje několik pozorování. Buňky v laboratorních kulturách, které jsou rezistentní vůči chemoterapiím, po odstranění chemických látek obvykle svou rezistenci ztrácejí. Buňky rakoviny plic, které jsou rezistentní vůči chemoterapii gemcitabinem, se pomaleji množí, jsou méně invazivní a méně pohyblivé než jejich "kolegyně" citlivé na léky.
Ačkoliv se rezistentní formy běžně vyskytují i v nádorech, které zatím žádnou léčbu nepodstoupily, jejich počet je obvykle malý. To naznačuje, že rezistentní buňky nejsou tak málo zdatné, aby je buňky citlivé na léky zcela vytěsnily, ale že pokud jsou přítomny oba typy, musí se rezistentní buňky velmi snažit, aby se dokázaly rozmnožit.
Naše modely ukazují, že při absenci terapie se budou rakovinné buňky, u nichž se nevyvinula rezistence, rozmnožovat na úkor méně zdatných rezistentních buněk. Jakmile je však zlikvidován velký počet citlivých buněk – například agresivní terapií –, mohou se rezistentní typy bez omezení šířit. To znamená, že vysoké dávky chemoterapeutické léčby by ve skutečnosti mohly zvyšovat pravděpodobnost, že se nádor stane necitlivým vůči další terapii.
Stejně jako tedy může uvážlivé používání pesticidů držet pod kontrolou invazivní druhy, může i terapeutická strategie zaměřená na udržení nádoru ve stabilním a přípustném objemu zlepšit pacientovy vyhlídky na přežití tím, že umožní citlivým buňkám, aby samy potlačovaly bujení buněk rezistentních.
Abychom tuto myšlenku vyzkoušeli, léčili jsme lidskou rakovinu vaječníků kultivovanou na myších pomocí konvenční terapie s nasazením vysokých dávek. Rakovina rychle ustoupila, ale poté se vrátila a myši zahubila. Když jsme však myši léčili dávkami neustále upravovanými tak, aby udržovaly stabilní objem nádoru, zvířata se sice nevyléčila, ale přežívala po dlouhé období.
Koncipování terapií tak, aby udržovaly stabilní nádorovou hmotu namísto zabíjení všech nádorových buněk, bude vyžadovat strategii, která se neomezí na pouhé bezprostřední cytotoxické účinky jakékoliv léčby. Vědci budou muset odhalit mechanismy, jejichž prostřednictvím rakovinné buňky získávají rezistenci, a zjistit, jakou za to platí cenu. Budou muset pochopit evoluční dynamiku rezistentních populací a navrhnout takové strategie, které jejich osvojené vlastnosti potlačí nebo jich využijí.
Vědci zkoumající rakovinu by pochopitelně neměli rezignovat na hledání stále účinnějších terapií, jimiž lze rakovinu léčit nebo i vyléčit. Možná však přišel čas zvolnit v hledání magických kulek a smířit se s chladnou realitou Darwinovy evoluční dynamiky. Cíl medicíny v podobě slavného vítězství nad rakovinou by možná mělo vystřídat připuštění, že maximem, čeho lze dosáhnout, může být i nelehký pat.