We mogen het natuurbehoud niet uit het oog verliezen
BOULDER, COLORADO – Safari-toerisme is lange tijd zeer profijtelijk geweest voor de mensen in Afrika. Maar de opschorting van vluchten en safari-trips als gevolg van de COVID-19-pandemie heeft deze cruciale inkomstenbron gedecimeerd – en de inspanningen voor het natuurbehoud die erdoor worden gefinancierd verwoest. De repercussies voor de flora en fauna zijn verreikend. Alles met een hoorn of een slagtand loopt vandaag de dag een groter risico dan gisteren.
De economische waarde van de nationale parken, reservaten en natuurbeschermingsgebieden ligt voor de hand. In 2019 nam het reizen naar Afrika 7,1 % van het bbp voor zijn rekening, waardoor $168 mrd aan inkomsten werd binnengehaald. Vorig jaar had Kenia, de op drie na grootste toeristeneconomie van het continent, ruim twee miljoen toeristen. De sector levert nu een bijdrage van 15% aan het bbp van Namibië en is goed voor 115.000 banen, ofwel 16% van de totale werkgelegenheid. De hieruit voortvloeiende inkomsten helpen de biodiversiteit te versterken. In Tanzania, waar het toerisme 11% van de economie vertegenwoordigt, is 35,5% van het land en 13,5% van de zee nu beschermd, waardoor de doelstellingen die zijn vastgelegd in Aichi Target 11 van het Verdrag over Biodiversiteit van de Verenigde Naties worden overtroffen.
Maar slechts weinig beleidsmakers hadden verwacht dat zich een dramatische en onmiddellijke daling van de inkomsten uit het toerisme zou voordoen, en waren daar dus ook niet op voorbereid. De meeste Afrikaanse natuurreservaten zijn afhankelijk van dagelijkse entreegelden om de rangers van te financieren en de habitat en het wild van te beschermen. Geen enkel reservaat beschikt over toereikende financiële reserves, schenkingen of verzekeringen om een grote terugloop van het toerisme te kunnen opvangen.
Op de beste momenten zijn de Afrikaanse parken – die bezoekers enorme savannes of woestijnen, kuddes koninklijke olifanten en een vluchtige glimp van grote katachtigen bieden – niet moeilijk te verkopen. De bescherming van deze ontzagwekkende natuurgebieden is op zijn best als de opbrengsten uit het park-toerisme kunnen worden gebruikt om de lokale economieën een impuls te geven en de programma's voor het levensonderhoud van nabijgelegen gemeenschappen te financieren. Maar natuurbehoud is niet makkelijk. Voor het beschermen van de natuur onder veranderende economische omstandigheden zijn geavanceerde monitoring-technologieën en adaptieve beheerstechnieken nodig.
De economie van natuurreservaten is ietwat ondoorzichtig, en weinig bezoekers van de parken en reservaten doorgronden het belang van hun inbreng voor de bedrijfsmodellen ervan. Minstens de helft van de inkomsten – en in sommige gevallen alle inkomsten – vloeien voort uit het toerisme. Het geld wordt gebruikt om de natuur te beschermen, door het dragen van de operationele kosten, het in dienst nemen van rangers en het bewaken van de veiligheid. Deze plekken zijn het economische levensbloed van de regio's die ze bedienen. Vele ondersteunen plaatselijke scholen en klinieken, en bieden lokale mensen werk, die anders misschien werkzaam zouden zijn in de houtskoolindustrie of in de jacht op bushmeat.
Vóór de COVID-19-pandemie ging het beter met het natuurbehoud. Er werd minder gestroopt, met name als het gaat om olifantenivoor, volgens een onderzoek uit 2019 in Nature Communications. Maar de wereldwijde lockdowns hebben geleid tot geannuleerde boekingen, uitgestelde tours en een vrije val van het aantal banen, waardoor mensen moeten worstelen om in hun basisbehoeften te voorzien. Als gevolg van de pandemie verwacht de Wereldbank dat de economische groei van Kenia dit jaar naar 1,5% zal dalen, terwijl nog in januari van dit jaar een groei van 6% werd verwacht.
Introductory Offer: Save 30% on PS Digital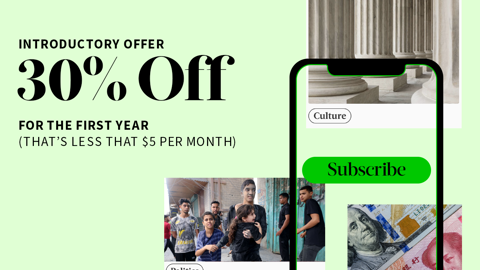 Introductory Offer: Save 30% on PS Digital
Subscribe now to gain greater access to Project Syndicate – including every commentary and our entire On Point suite of subscriber-exclusive content – starting at less than $5 per month.
Wanhopige tijden kunnen leiden tot meer criminele activiteit, die zich vertaalt in een toename van het stropen van ivoor en rinoceroshoorn. Ondanks politieoptreden is de handel in delen van dieren de op drie na grootste illegale bedrijfstak ter wereld, na de handel in drugs, wapens en mensen. Nu de huishoudinkomens onder druk staan, wordt de natuur ook geconfronteerd met de dreiging van het stropen van bushmeat voor lokale consumptie.
Dit had een ʻsuperjaar' moeten zijn voor de biodiversiteit. In plaats daarvan wordt de wereld nu geconfronteerd met een shockerende, real-time noodzaak voor actie. Dat is de reden dat The Nature Conservancy en andere NGO's op het gebied van het natuurbehoud ertoe oproepen dat 30% van het oppervlak van de aarde in 2030 moet zijn beschermd, via de zogenoemde 30x30-afspraak.
Maar het bereiken van een specifieke drempel zal weinig om het lijf hebben als een dergelijke afspraak niet op de langere termijn wordt gehandhaafd en duurzaam wordt gefinancierd. Om een wereld te bouwen waarin mensen ʻgeen schade toebrengen' en ruimte creëren waarin de natuur kan bloeien, zal ook een grote hoeveelheid particuliere beschermde gebieden – zoals bossen die op lichte, duurzame wijze worden gekapt, en stukken zee waarin alleen maar kleinschalig en duurzaam mag worden gevist – nodig zijn.
Een dergelijke diversificatie is nodig om de gezondheid van begrotingen en het milieu te kunnen garanderen. De huidige crisis dreigt de vooruitgang op het gebied van het natuurbehoud van de afgelopen decennia terug te draaien. Overheden, NGO's en particuliere natuurbehoudsinstellingen moeten manieren zien te vinden om rangers aan het werk te houden en patrouilles op pad te houden om beschermde gebieden te kunnen controleren.
Als het virus verdwijnt en het toerisme zich geleidelijk aan herstelt, mogen we niet worden gegijzeld door ontoereikende inkomstenstromen. Eén optie is financiering via de koolstofrekeningen. Sommige gemeenschappen in het noorden van Tanzania en Zambia – waar miljoenen tonnen koolstof zijn opgeslagen in bossen, graslanden en de bodem – berekenen hun totalen en verkopen die vervolgens op de internationale markten als koolstofkredieten aan bedrijven.
Zolang de bossen en graslanden intact blijven zal het geld naar de lokale gemeenschappen blijven stromen. Een project in de Luangwa-vallei in Zambia zal de gemeenschappen naar verwachting jaarlijks $2,6 mln opleveren. In het noorden van Tanzania gebruiken jagers-verzamelaars van de Hadza-stam het geld om rangers in te huren om houtskoolstropers tegen te houden, en om ziekenhuisrekeningen en schoolgeld te betalen.
Er zijn ook andere innovatieve financieringsmodellen. De regering van de Seychellen heeft in samenwerking met The Nature Conservancy schuldomzettingsdeals gesloten ten behoeve van het behoud van de zee. In de particuliere sector helpen groene of blauwe obligaties (ter financiering van het natuurbehoud op zee), of groene leningen met een lage rente, initiatieven te financieren die de biodiversiteit vergroten. Een andere aanpak is het creëren en handhaven van regels die bedrijven verplichten om de aantasting van het milieu of de schade aan ecosystemen te compenseren. We moeten ook opnieuw nadenken over subsidies voor de visserij en de landbouw.
Ondanks de alomtegenwoordigheid ervan is de reis- en hotelsector altijd fragiel en onberekenbaar gebleven. Politiek extremisme, terrorisme, een mondiale pandemie en vulkaanuitbarstingen zijn een paar van de redenen dat het toerisme niet altijd een stabiele inkomstenstroom oplevert. Toch is er geen reden dat we geen netto-voordeel voor de natuur kunnen boeken. Het Afrikaanse continent, zijn inwoners en de wereld zijn ervan afhankelijk.
Vertaling: Menno Grootveld.