Fazer cumprir as promessas de neutralidade líquida
OTAVA – Ao percorrer recentemente uma rua de Toronto, vi um anúncio que promovia as credenciais da neutralidade líquida (NdT, no original, net-zero) de emissões de uma empresa de combustíveis fósseis. Mas para presenciar afirmações tão incríveis, nem sequer precisaria de sair de casa.
De acordo com um estudo realizado pelo Guardian e pela InfluenceMap, o Google está cheio de anúncios como esse. Os anúncios da gigante petrolífera Shell, por exemplo, aparecem em 86% das pesquisas por "neutralidade líquida", e muitos promovem a promessa da empresa de atingir a neutralidade líquida de emissões até 2050. Estarão as corporações finalmente a despertar para a urgência da crise climática, ou serão apenas mais declarações de "verdejamento" (NdT: no original, greenwashing, ou apropriação indevida de virtudes ambientalistas com o objectivo de granjear aceitação)?
Uma coisa é certa: a crise climática está a agravar-se rapidamente. Na Califórnia registam-se vagas de calor nunca antes vistas. Um terço do Paquistão está submerso. A China está a sofrer uma seca debilitante, que poderá ter consequências globais. E isto é só o que está a acontecer neste momento. Desde as ondas de frio no Texas aos incêndios florestais na Europa, tornou-se impossível ignorar as alterações climáticas.
A acção climática evoluiu muito desde a assinatura, em 2015, do acordo de Paris sobre o clima. Nomeadamente, a neutralidade líquida tornou-se popular, e actualmente perto de 90% do PIB global estão cobertos por metas de neutralidade líquida. E não foram só os governos que as adoptaram: muitas das maiores empresas do mundo também o fizeram, motivadas por uma combinação de interesse comercial, expectativas dos investidores e pressão dos consumidores.
Mas se as empresas, incluindo as empresas de combustíveis fósseis, são hoje "líderes climáticos", plena e vocalmente empenhadas na causa da neutralidade líquida, porque continuam a subir as emissões? A resposta é revelada por uma análise à história da acção climática.
Durante os últimos 20 anos, um conjunto diversificado de iniciativas climáticas tentou persuadir empresas e investidores a aceitarem a ideia de definir objectivos relacionados com o clima, a reduzirem emissões e a definirem metas ainda mais ambiciosas. Todas estas iniciativas tiveram uma característica comum: foram todas voluntárias.
Holiday Sale: Save $50 on all new PS subscriptions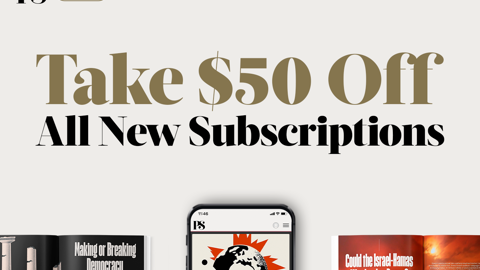 Holiday Sale: Save $50 on all new PS subscriptions
Subscribe now to gain greater access to Project Syndicate – including every commentary and our entire On Point suite of subscriber-exclusive content – starting at just $34.99.
Tal como sabe perfeitamente alguém que já quebrou uma resolução de Ano Novo, nem sempre se cumprem as promessas que se fazem. Se alguém diz que atingirá a neutralidade líquida, como podemos garantir que estará a tomar as medidas necessárias para lá chegar? De momento, não podemos.
Isto permitiu a "boleia climática", com as empresas a anunciarem que são ambientalmente conscientes enquanto prosseguem com a sua actividade normal. Com efeito, actualmente, só um em cada três planos corporativos para a neutralidade líquida cobre a pegada de carbono completa da empresa, que inclui a da sua cadeia de aprovisionamento. E nenhum dos maiores poluidores corporativos do mundo explicou detalhadamente como planeia alcançar a neutralidade líquida das emissões.
Como afirmou recentemente o Secretário-Geral das Nações Unidas, António Guterres, "O mundo está numa corrida contra o tempo, e não podemos aceitar corredores lentos, corredores fictícios nem qualquer forma de verdejamento". Estes são os problemas que deverá resolver o Grupo de Especialistas de Alto Nível para os Compromissos de Neutralidade Líquida nas Emissões, ao qual presido. Somos um grupo independente e diversificado de especialistas determinados a providenciar recomendações de base científica para que se atinja a meta adoptada por tantos governos e empresas.
O nosso trabalho está apenas no seu início, mas são já evidentes três coisas. Primeiro, uma promessa é inútil sem um plano. As empresas precisam de alinhar as suas estratégias comerciais com os seus compromissos, de tomar medidas ambiciosas e de começar imediatamente a registar progressos. E isto não significa manipular os números com compensações questionáveis; a única forma credível de atingir a neutralidade líquida é cortar nas emissões.
Para apoiar este esforço, o Grupo de Especialistas de Alto Nível definirá o que será necessário para atingir a neutralidade líquida nas emissões. Isto inclui a definição de critérios claros para planos credíveis de neutralidade líquida, que prevejam as questões da equidade e da justiça climática. Os organismos regionais e sectoriais de normalização poderão seguidamente adoptar os nossos critérios, garantindo-se desta forma a consistência e a comparabilidade.
Segundo, os regimes voluntários não são suficientes. Não precisamos de resoluções de Ano Novo: precisamos de novos planos de negócio. Aqui será essencial a regulamentação, tanto para garantir que os roteiros climáticos voluntários sejam substituídos por estratégias obrigatórias como para nivelar as condições de concorrência. Um objectivo central do Grupo de Especialistas de Alto Nível consiste em mapear a regulamentação necessária.
Finalmente, é essencial a responsabilização. Quando as empresas, bancos, investidores, cidades e regiões assumem compromissos com a neutralidade líquida, temos de ser capazes de confiar neles. Isto será ajudado por regras justas para o envolvimento. Mas os governos, as corporações e os financiadores também têm de adoptar a transparência radical. Será fácil acompanhar a evolução: o investimento em energia limpa ultrapassará o investimento em combustíveis fósseis, e as emissões reduzir-se-ão.
O nosso grupo de especialistas já envolveu mais de 800 grupos, reuniu com milhares de pessoas e recebeu quase 300 contribuições que detalham a forma como os compromissos com a neutralidade líquida podem ser melhorados, numa clara indicação da vontade que têm as partes interessadas de alcançar este objectivo. O êxito não nos daria apenas uma oportunidade para estabilizar o clima: traria também enormes oportunidades económicas. Segundo a McKinsey, a procura crescente por ofertas neutras poderia gerar mais 12 biliões de dólares em vendas em 2030.
No ano passado, afastei-me da política para dedicar o meu tempo às duas coisas que mais importância têm para mim: os meus filhos e as alterações climáticas. Estas duas prioridades estão profundamente interligadas. Se queremos evitar um futuro em que os nossos filhos compram bacon "neutro" entre cheias e incêndios, temos de colmatar o fosso que existe entre as promessas que ouvimos e a acção de que necessitamos.