Cómo lograr que funcionen los compromisos de emisiones netas nulas
OTTAWA – Hace poco, caminando por una calle de Toronto, vi un anuncio de una empresa que destacaba que su huella neta de emisiones por combustibles fósiles es igual a cero; pero para ver afirmaciones difíciles de creer como esa, ni siquiera tengo que salir de casa.
Según un estudio de TheGuardian e InfluenceMap, Google está plagado de esos avisos. Los anuncios del gigante petrolero Shell, por ejemplo, aparecieron en el 86 % de las búsquedas sobre «emisiones netas nulas» y muchos promocionaban el compromiso de esa empresa de reducir a cero sus emisiones netas para 2050. ¿Están finalmente dándose cuenta las empresas de la urgencia de la crisis climática, o se trata sencillamente de más acciones de ecoimpostura?
Hay algo innegable: la crisis climática crece rápidamente. California padece olas de calor récord. Un tercio de Pakistán está bajo agua. China sufre una sequía fulminante, que podría tener repercusiones mundiales. Y eso es tan solo lo que ocurre ahora. Con efectos que van desde las olas de frío en Texas hasta incendios descontrolados en Europa, es imposible ignorar al cambio climático.
La acción climática avanzó mucho desde la firma del acuerdo climático de París en 2015. Podemos destacar que la neutralidad en las emisiones se popularizó y cerca del 90 % del PBI mundial está ahora afectado por metas relacionadas con esa cuestión. Y no solo los gobiernos las adoptaron, también lo hicieron muchas de las empresas más grandes del mundo, motivadas por una combinación de intereses comerciales, expectativas de los inversores y presión de los consumidores.
Pero si las corporaciones —incluso las empresas de combustibles fósiles— son ahora «líderes climáticos» vocingleros y totalmente comprometidos con la causa de la neutralidad en las emisiones netas, ¿por qué se emite cada vez más? Una mirada a la historia de la acción climática revela la respuesta.
Durante los últimos 20 años una serie de iniciativas climáticas diversas trató de convencer a las empresas e inversores para que aceptaran la idea de fijar metas relacionadas con el clima, redujeran las emisiones y fijaran luego metas más ambiciosas aún. Todas esas iniciativas tuvieron algo en común: fueron voluntarias.
Holiday Sale: Save $50 on all new PS subscriptions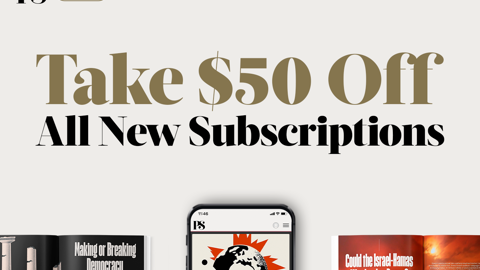 Holiday Sale: Save $50 on all new PS subscriptions
Subscribe now to gain greater access to Project Syndicate – including every commentary and our entire On Point suite of subscriber-exclusive content – starting at just $34.99.
Como saben todos quienes alguna rompieron una promesa de Año Nuevo, lo prometido no siempre se cumple. Si alguien dice que van a lograr emisiones netas nulas, ¿cómo podemos saber que están dando los pasos necesarios para lograrlo? En este momento, es imposible.
Por eso existe la «indolencia climática»: las empresas promocionan su conciencia ambiental y siguen igual que antes, o casi. De hecho, como están las cosas, solo un tercio de los planes corporativos de emisiones nulas cubren la huella de carbono completa de las empresas en cuestión, incluidas sus cadenas de aprovisionamiento. Y ninguno de los mayores contaminadores corporativos explicó completamente cómo piensan llevar a cero sus emisiones netas.
Como dijo recientemente el Secretario General de las Naciones Unidas António Guterres, «el mundo corre contra reloj y no podemos permitirnos lentitud, farsas ni ecoimpostura». Esos son los problemas que el Grupo de Expertos de Alto Nivel sobre Neutralidad en Emisiones de Carbono, que presido, busca resolver. Somos un grupo de expertos independientes y diversos decididos a ofrecer recomendaciones científicas para alcanzar los objetivos que tantos gobiernos y empresas han abrazado.
Nuestro trabajo recién comienza, pero quedan en claro tres cosas. En primer lugar, una promesa sin plan no tiene sentido. Las empresas deben alinear sus estrategias comerciales con sus compromisos, actuar de manera ambiciosa y comenzar a lograr avances inmediatamente. Y eso no significa amañar los números con compensaciones de emisiones cuestionables; la única forma creíble de llevarlas a cero es reducirlas.
Para apoyar esos esfuerzos, el Grupo de Expertos de Alto Nivel definirá qué hay que hacer para llegar a la neutralidad en las emisiones. Esas definiciones incluirán criterios claros para crear planes creíbles para reducir a cero las emisiones netas, que consideren la equidad y la justicia climáticas. Quienes fijan las normas regionales y sectoriales podrán entonces adoptar nuestros criterios para garantizar la consistencia y comparabilidad.
En segundo lugar, los esquemas voluntarios no alcanzan. No necesitamos resoluciones de Año Nuevo, sino planes de negocios. La normativa será fundamental, tanto para garantizar el reemplazo de las hojas de ruta climáticas voluntarias por estrategias obligatorias como para asegurar la competencia en igualdad de condiciones. Uno de los objetivos centrales del Grupo de Expertos de Alto Nivel es trazar el esquema de las normas necesarias.
Finalmente, la responsabilización es fundamental. Cuando las empresas, bancos, inversores, ciudades y regiones se comprometen a lograr la neutralidad de sus emisiones netas, debemos poder confiar en ellos. Será útil que haya normas justas para los involucrados, pero los gobiernos, las corporaciones y los financistas deben adoptar además una transparencia extrema. Los avances serán fáciles de detectar: habrá más inversiones en energías limpias que en combustibles fósiles, y caerán las emisiones.
Nuestro grupo de expertos ya trabajó con más de 800 grupos, se reunió con miles de personas y recibió más de 300 presentaciones que explican cómo mejorar los compromisos de neutralidad en las emisiones, una clara señal de la voluntad de las partes interesadas para que esto funcione. El éxito no solo nos dará la oportunidad de estabilizar el clima, creará además enormes oportunidades económicas. Según McKinsey, la creciente demanda de propuestas de emisiones nulas podría generar más de 12 billones de dólares en ventas anuales para 2030.
El año pasado dejé la política para dedicarme a las dos cosas que más me importan: mis hijos y el cambio climático. Ambas prioridades están profundamente interconectadas: si queremos evitar un futuro en el que nuestros hijos compren tocino «con emisiones netas nulas» entre inundaciones e incendios, debemos eliminar la brecha entre las promesas que nos hacen y la acción necesaria.
Traducción al español por Ant-Translation