Jak Sprawić By Zobowiązania Zero Netto Były Ważne
OTTAWA - Idąc niedawno ulicą Toronto, zobaczyłam reklamę, w której firma produkująca paliwa kopalne chwaliła się tym, że ma zerowe zużycie netto. Ale żeby zobaczyć takie twierdzenia, nie trzeba nawet wychodzić z domu.
Według badań przeprowadzonych przez Guardian oraz InfluenceMap, takie reklamy można znaleźć wszędzie na Google. Reklamy na przykład giganta naftowego Shell pojawiły się na 86% wyszukiwań "zero netto," z wieloma promującymi zobowiązanie firmy do osiągnięcia zerowej emisji netto do 2050 roku. Czy korporacje w końcu budzą się do pilności kryzysu klimatycznego, czy jest to tylko więcej greenwashing?
Jedno jest pewne: kryzys klimatyczny szybko się nasila. Kalifornia przeżywa rekordowe fale upałów. Jedna trzecia Pakistanu znajduje się pod wodą. Chiny cierpią z powodu suszy, która może mieć globalne konsekwencje. Tak wygląda chwila obecna. Od zimnych wiatrów w Teksasie po pożary w Europie, zmiany klimatyczne stały się niemożliwe do zignorowania.
Działania na rzecz klimatu przeszły długą drogę od czasu podpisania porozumienia klimatycznego w Paryżu w 2015 r. W szczególności zerowe zużycie energii netto stało się głównym nurtem, a około 90% globalnego PKB jest obecnie objęte celami zerowego netto. I nie tylko rządy je przyjęły; wiele największych firm na świecie również to zrobiło, motywowane połączeniem interesu biznesowego, oczekiwań inwestorów i presji konsumentów.`             
Ale jeśli korporacje - w tym nawet firmy produkujące paliwa kopalne - są teraz "liderami klimatycznymi," w pełni i głośno zaangażowanymi w sprawę zerowej emisji netto, to dlaczego emisje wciąż rosną? Odpowiedź na to pytanie można znaleźć w historii działań na rzecz klimatu.
W ciągu ostatnich 20 lat różnorodne inicjatywy klimatyczne starały się przekonać przedsiębiorstwa i inwestorów do zaakceptowania idei wyznaczenia celów związanych z klimatem, zmniejszenia emisji, a następnie wyznaczenia jeszcze ambitniejszych celów. Inicjatywy te miały jedną wspólną cechę: wszystkie były dobrowolne.
Holiday Sale: Save $50 on all new PS subscriptions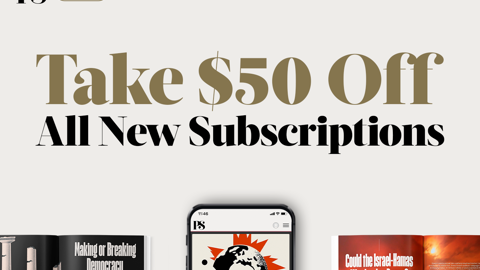 Holiday Sale: Save $50 on all new PS subscriptions
Subscribe now to gain greater access to Project Syndicate – including every commentary and our entire On Point suite of subscriber-exclusive content – starting at just $34.99.
Jak wie każdy, kto kiedykolwiek złamał noworoczne postanowienie, złożona obietnica nie zawsze jest dotrzymana. Jeśli ktoś mówi, że osiągnie poziom zerowego netto, jak możemy być pewni, że podejmuje kroki niezbędne do jego realizacji? W tej chwili nie możemy.
Umożliwiło to "wybranie klimatu," w którym firmy reklamują się jako świadome środowiskowo, kontynuując jednocześnie działalność jak zwykle lub zbliżoną do niej. W rzeczywistości, w chwili obecnej, tylko jeden na trzy korporacyjne plany zerowego netto obejmuje pełny ślad węglowy firmy, w tym łańcuch dostaw. Ani jedna z największych korporacji zanieczyszczających środowisko nie wyjaśniła w pełni, jak planuje osiągnąć zerowy poziom emisji netto.
Jak to niedawno ujął Sekretarz Generalny ONZ António Guterres: "Świat jest w wyścigu z czasem i nie możemy sobie pozwolić na spowalniaczy, pozorantów czy jakąkolwiek formę greenwashingu." Właśnie te problemy ma rozwiązać Grupa Ekspertów Wysokiego Szczebla ds. Zobowiązań do Emisji Zerowego Netto, której przewodniczę. Jesteśmy niezależną, zróżnicowaną grupą ekspertów zdeterminowanych, by przedstawić oparte na naukowych podstawach zalecenia dotyczące osiągnięcia celu, który przyjęło tak wiele rządów i firm.
Nasza praca dopiero się zaczyna, ale trzy rzeczy są już jasne. Po pierwsze, zobowiązanie bez planu jest bez znaczenia. Firmy muszą dopasować swoje strategie biznesowe do swoich zobowiązań, podjąć ambitne działania i natychmiast zacząć osiągać postępy. I nie oznacza to fałszowania liczb za pomocą wątpliwych offsetów; jedynym wiarygodnym sposobem na osiągnięcie zerowego poziomu netto jest ograniczenie emisji.
Aby wesprzeć ten wysiłek, grupa ekspertów wysokiego szczebla określi, co będzie potrzebne do osiągnięcia zerowych emisji netto. Obejmuje to ustanowienie jasnych kryteriów dla wiarygodnych planów zerowego netto, które uwzględniają kwestie równości i sprawiedliwości klimatycznej. Regionalne i sektorowe podmioty ustalające standardy mogą następnie przyjąć nasze kryteria, zapewniając w ten sposób spójność i porównywalność.
Po drugie, dobrowolne programy nie wystarczą. Nie potrzebujemy postanowień noworocznych; potrzebujemy nowych planów biznesowych. Regulacje będą miały tu zasadnicze znaczenie, zarówno dla zapewnienia, że dobrowolne mapy drogowe dotyczące klimatu zostaną zastąpione obowiązkowymi strategiami, jak i dla wyrównania szans. Głównym celem grupy ekspertów wysokiego szczebla jest określenie potrzebnych regulacji.
Na koniec: odpowiedzialność ma zasadnicze znaczenie. Kiedy przedsiębiorstwa, banki, inwestorzy, miasta i regiony podejmują zobowiązania dotyczące zerowej emisji netto, musimy być w stanie im zaufać. Pomogą w tym uczciwe zasady zaangażowania. Ale rządy, korporacje i finansiści muszą również przyjąć radykalną przejrzystość. Postępy będą łatwe do zauważenia: inwestycje w czystą energię zastąpią inwestycje w paliwa kopalne, a emisje będą spadać.
Nasza grupa ekspertów zaangażowała już ponad 800 grup, spotkała się z tysiącami osób i otrzymała prawie 300 zgłoszeń, w których szczegółowo opisano, w jaki sposób można ulepszyć zobowiązania zerowe netto - jest to wyraźny znak, jak bardzo zainteresowanym stronom zależy na tym, aby osiągnąć sukces. Sukces dałby nam nie tylko szansę na ustabilizowanie klimatu; przyniósłby również ogromne możliwości gospodarcze. Według McKinsey, rosnący popyt na oferty zerowe netto może wygenerować ponad 12 bilionów dolarów sprzedaży rocznie do 2030 roku.
W zeszłym roku odeszłam z polityki, aby poświęcić swój czas dwóm rzeczom, które są dla mnie najważniejsze: moim dzieciom i zmianom klimatu. Te dwa priorytety są ze sobą głęboko powiązane. Jeśli mamy uniknąć przyszłości, w której nasze dzieci będą kupować "zerowy" boczek pomiędzy powodziami i pożarami, musimy wypełnić lukę pomiędzy obietnicami, które słyszymy, a działaniami, których potrzebujemy.
Z angielskiego przetłumaczyła Marz McNamer