Solusi Lokal untuk Permasalahan Global
MONTRÉAL – Pada tanggal 8 Juni, para pemimpin negara-negara maju terbesar akan menghadiri konferensi tingkat tinggi tahunan G7 untuk mendiskusikan tantangan global yang paling mendesak. Sebagian besar hal di dalam agenda KTT tersebut – mulai dari perubahan iklim hingga kesenjangan – mempunyai dampak paling besar terhadap masyarakat yang tinggal di daerah perkotaan, yang merupakan 54% dari populasi di dunia. Namun, pemerintah kota tidak akan mempunyai perwakilan resmi di KTT G7. Hal ini merupakan sebuah kesalahan besar; jika kita ingin menyelesaikan permasalahan terbesar yang ada di dunia, maka pemerintah kota harus menjadi bagian dari dialog yang mendiskusikan permasalahan tersebut. 
Secara historis, kota hanya memainkan peranan kecil dalam perdebatan global. Misalnya di Amerika, dulu kota dipenuhi dengan korupsi dan faksionalisme; dan politik di tingkat kota dalam kondisi kacau. Namun kini pusat kota merupakan daerah yang lebih kuat secara ekonomi dan lebih berani secara politik. Tekat kota-kota di abad 21 untuk mengambil tindakan demi kepentingan mereka terlihat jelas pada akhir tahun 2017, lebih dari 50 Walikota di Amerika berjanji untuk memenuhi komitmen perjanjian iklim Paris 2015 – yang secara langsung menentang penarikan diri yang dilakukan oleh Presiden Donald Trump dari perjanjian tersebut.
Minggu ini, para pemimpin dari Montreal dan lebih dari 10,000 kota lainnya di seluruh dunia akan menyampaikan pesan serupa kepada G7. Mereka akan melakukan deklarasi yang mencakup berbagai pandangan pemerintah kota mengenai tema-tema utama KTT tersebut, dan mendesak pemerintah pusat di masing-masing negara untuk lebih banyak melakukan kolaborasi dengan pemerintah di tingkat daerah. Permintaan ini, dan cara mereka menyampaikannya, merupakan kali pertama hal ini terjadi di KTT G7. Tujuan dari deklarasi ini adalah untuk menjadikan tindakan ini sebagai norma di KTT tersebut. 
Meskipun tidak ada perwakilan pemerintah kota di KTT tersebut, banyak dari megakota di dunia – yang mempunyai sumber daya manusia yang baik, pasar yang kompetitif, serta daya tarik yang besar – telah mulai bekerja untuk membangun masa depan yang lebih progresif, inklusif, dan lebih berkelanjutan. Mulai dari Buenos Aires hingga Tokyo, para pemimpin pemerintah kota mulai menyuarakan kekhawatiran mereka di kancah global – sering kali terlepas dari agenda nasional negara mereka.
Kota-kota yang berukuran kecil dan menengah juga mulai meningkatkan profil mereka di dunia internasional. Dengan melakukan investasi untuk perencanaan kota yang "cerdas" dan "tangguh", pemerintah kota di Bordeaux di Perancis hingga Curitiba di Brazil mulai memperkuat identitas mereka dan memikat sumber daya manusia yang berbakat, investasi, dan bisnis dari seluruh dunia.
Penulis asal Amerika-Kanada dan aktivis kota Jane Jacobs terkenal mengatakan bahwa kota-kota adalah mesin yang menentukan kemakmuran nasional. Kota-kota berkontribusi terhadap pertumbuhan melalui inovasi, perdagangan, dan pertukaran. Dan layanan yang diberikan oleh pemerintah kota terhadap masyarakat sering kali terlihat lebih nyata dibandingkan dengan yang diberikan oleh pemerintah pusat; misalnya, layanan yang diberikan ketika terjadi kecelakaan lalu lintas atau bencana alam. 
Subscribe to PS Digital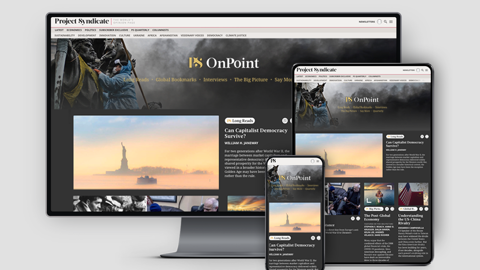 Subscribe to PS Digital
Access every new PS commentary, our entire On Point suite of subscriber-exclusive content – including Longer Reads, Insider Interviews, Big Picture/Big Question, and Say More – and the full PS archive.
Yang pasti, kota-kota kini menghadapi banyak tantangan. Seiring dengan pertumbuhan daerah kota, para pemimpinnya terpaksa mengubah cara mereka melakukan perencanaan. Di tengah terbatasnya anggaran, pemerintah kota mulai meninggalkan sistem yang terlalu birokratis dan menerapkan sistem yang mendorong tingkat kewirausahaan yang lebih tinggi. Namun, seperti yang bulan lalu dikatakan oleh Walikota Chicago Rahm Emanuel, perubahan tersebut memberikan dampak positif bagi banyak kota, serta memungkinkan mereka untuk menjadi tempat pengujian mobilitas, pekerjaan, perumahan, energi, pendidikan dan kesehatan di masa depan. 
"Dua puluh tahun dari sekarang", kata Emanuel kepada sesama Walikota yang berkumpul di kota New York, kita akan melihat "sebuah titik balik dimana negara yang ada saat ini mengalami penurunan, dan negara kota seperti Singapura memimpin aktivitas budaya dan ekonomi".      
Tentu saja tidak semua kota mempunyai sumber daya, pengaruh atau kebutuhan yang sama seperti Chicago atau Singapura. Namun kini setiap pemimpin pemerintah kota dapat menghargai betapa pentingnya berada di lini depan dalam menciptakan perubahan. Terinspirasi dari solidaritas ini, dan terhubung melalui jaringan internasional seperti Metropolis, C40 Cities, dan 100 Resilient Cities, para pemimpin pemerintah kota mulai membangun kemitraan untuk menciptakan agenda kota yang memiliki kesatuan.
Di hampir setiap kesempatan ketika menghadapi persoalan besar, pemerintah tingkat nasional tidak berhasil melaksanakan solusi, sementara para pemimpin kota terus mempertahankan kepercayaan masyarakat. Menurut survei pada tahun 2017 yang dilakukan oleh Pusat Penelitian Politik di Sciences Po, 64% warga Perancis yang berusia dewasa menganggap Walikota mereka bekerja lebih keras untuk memecahkan permasalahan sehari-hari dibandingkan dengan institusi eksekutif di negara mereka. Tidak diragukan bahwa banyak penduduk kota lainnya yang berpendapat serupa.                       
Ini adalah waktu yang tepat bagi para pemimpin pemerintah kota untuk menjadi pemain global. Ketika pertemuan seperti KTT G7 diselenggarakan untuk mendiskusikan tantangan yang paling sulit di dunia, pihak yang paling dekat dengan tantangan tersebut, yang kemungkinan mempunyai wawasan paling berharga mengenai solusi untuk mengatasi tantangan, harus ikut serta dalam pembahasannya.