Plaatselijke oplossingen voor mondiale problemen
MONTRÉAL – Op 8 juni zullen de leiders van de grootste geavanceerde economieën in de wereld bijeenkomen voor de jaarlijkse G7-top, om de meest urgente problemen te bespreken waarmee de wereld wordt geconfronteerd. De meeste onderwerpen op de agenda – van de klimaatverandering tot de ongelijkheid – zijn vooral van belang voor in stedelijke gebieden levende mensen, die 54% van de wereldbevolking uitmaken. En toch zullen stedelijke overheden tijdens de bijeenkomsten van de G7 niet in enige officiële capaciteit vertegenwoordigd zijn. Dit is een vergissing; als de grootste problemen van de wereld opgelost moeten worden, moeten steden onderdeel van het gesprek worden.
Van oudsher hebben steden een marginale rol gespeeld in mondiale debatten. In de eerste steden van Verenigde Staten barstte het bijvoorbeeld van de corruptie en de verdeeldheid; de lokale politiek was een rommelige aangelegenheid. Maar de hedendaagse stedelijke centra zijn economisch sterker en politiek stoutmoediger. De vastberadenheid van de 21e-eeuwse steden om in hun eigen belang te handelen werd eind 2017 duidelijk, toen ruim vijftig Amerikaanse burgemeesters toezegden de beloften uit het klimaatverdrag van Parijs uit 2015 te zullen waarmaken – waarmee ze het besluit van president Donald Trump om de VS uit het verdrag terug te trekken rechtstreeks aanvochten.
Deze week zullen leiders uit Montréal en 10.000 andere steden over de hele wereld een soortgelijke boodschap afgeven aan de G7. Ze zullen een verklaring presenteren die een uiteenlopende reeks stedelijke inzichten over de belangrijkste thema's van de top omvat, en er bij nationale overheden op aandringen nauwer samen te werken met hun lokale tegenhangers. Deze eisen, en de manier waarop zij naar voren gebracht worden, zijn nieuw voor een G7-top. Het doel is hiervan de norm te maken.
Maar zelfs zonder een plekje aan tafel bouwen veel van de megasteden in de wereld – die beschikken over krachtig menselijk kapitaal, concurrerende markten, en wijdverbreide aantrekkingskracht – al aan een progressievere, inclusievere en duurzamer toekomst. Van Buenos Aires tot Tokio maken stedelijke leiders hun zorgen wereldwijd kenbaar – dikwijls ongeacht de nationale agenda's.
Kleine en middelgrote steden werken ook aan hun internationale profiel. Door te investeren in "slimme" en "veerkrachtige" stedelijke planning versterken stedelijke overheden van Bordeaux in Frankrijk tot Curitiba in Brazilië hun merknaam en trekken ze talent, investeringen en bedrijvigheid uit de hele wereld aan.
De Amerikaans-Canadese auteur en stedelijke activist Jane Jacobs heeft de beroemd geworden waarneming gedaan dat steden de werkelijke motoren van de nationale welvaart zijn. Steden drijven de groei aan door innovatie, handel en uitwisseling. En stedelijke diensten zijn voor de burgers vaak zichtbaarder dan federale hulp; neem bijvoorbeeld de vraag wie er reageert als zich een verkeersongeluk of een natuurramp voordoet.
Subscribe to PS Digital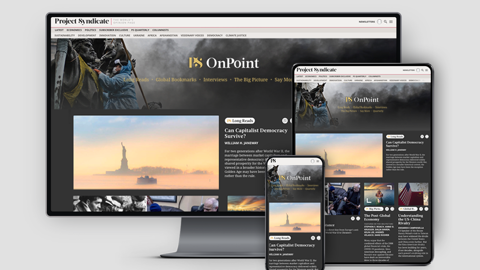 Subscribe to PS Digital
Access every new PS commentary, our entire On Point suite of subscriber-exclusive content – including Longer Reads, Insider Interviews, Big Picture/Big Question, and Say More – and the full PS archive.
De eerlijkheid gebiedt te zeggen dat de hedendaagse steden voor veel problemen staan. Naarmate stedelijke centra zijn gegroeid zijn leiders gedwongen de manier te veranderen waarop zij plannen. Onder invloed van krappere budgetten verleggen stedelijke overheden de nadruk van overmatig bureaucratische systemen op systemen die meer ondernemerschap vergen. Maar burgemeester Rahm Emanuel van Chicago merkte vorige maand op dat dit positief is geweest voor veel steden, omdat ze erdoor in staat werden gesteld proefbodems te worden voor de toekomst van mobiliteit, werk, huisvesting, energie, onderwijs en gezondheidszorg.
"Twintig jaar vanaf nu," zei Emanuel tegen collega-burgemeesters in New York City, zullen we "een breukpunt zien waarop de natiestaat is afgetakeld en de stadsstaat à la Singapore de motor zal zijn geworden achter de culturele en economische activiteit."
Uiteraard hebben niet alle steden dezelfde middelen, invloed of behoeften als Chicago of Singapore. Maar iedere stedelijke leider kan tegenwoordig het belang appreciëren van het in de frontlijn van de verandering staan. Geïnspireerd door deze solidariteit, en verbonden via internationale netwerken als Metropolis, C40 Cities en 100 Resilient Cities, smeden stedelijke leiders overal bondgenootschappen om verenigde stedelijke agenda's te verwezenlijken.
Bij vrijwel iedere gelegenheid en bij vrijwel ieder onderwerp slagen nationale overheden er niet in om oplossingen te bieden, terwijl het publiek vertrouwen in stedelijke leiders hoog blijft. Volgens een opiniepeiling uit 2017 van het Centrum voor Politiek Onderzoek aan Sciences Po gelooft 64% van de Franse ouderen dat hun plaatselijke burgemeester harder werkt dan de centrale overheid aan het oplossen van alledaagse problemen. Veel andere stedelingen delen ongetwijfeld die mening.
Dit is een goede tijd voor stedelijke leiders om mondiale spelers te worden. Als bijeenkomsten als de G7-top worden georganiseerd om de moeilijkste mondiale problemen te bespreken, moeten de mensen die het dichtst bij deze problemen staan en waarschijnlijk de meest waardevolle ideeën hebben over hoe je die kunt overwinnen, aan tafel zitten.
Vertaling: Menno Grootveld