Le déficit de transparence de la BAII
LISBONNE/AARHUS – Basée à Pékin, la Banque asiatique d'investissement pour les infrastructures (BAII) a débuté ses activités en 2016, et s'est rapidement démarquée en tant qu'institution majeure de développement multilatéral. Désormais, elle entend devenir le premier financeur mondial des infrastructures de grande ampleur d'ici 2021. Mais la banque va devoir avant tout revoir sa copie en termes de transparence publique préalable, s'agissant des risques environnementaux et sociaux qui accompagnent ses projets.
La BAII compte actuellement 82 États membres, qui devraient bientôt être rejoints par 21 pays supplémentaires. Les plus grandes économies européennes – Allemagne, Royaume-Uni, France et Italie – ont ouvertement défié l'administration de l'ancien président Barack Obama en devenant membres fondateurs de la banque. Leur décision a offert une victoire diplomatique à la Chine, et démontré la capacité de celle-ci à diviser certains alliés traditionnels. Les États-Unis et le Japon n'ont à ce jour pas rejoint l'institution.
La présence de membres européens a permis à la BAII d'établir sa crédibilité à l'international, et de bénéficier d'une notation de crédit AAA. Ceci place l'organisation au même niveau que les banques de développement multilatérales traditionnelles telles que la Banque mondiale, et lui permet de lever des fonds supplémentaires sur les marchés de capitaux internationaux, jusqu'à accroître son capital initial à hauteur de 100 milliards $.
Pour justifier leur décision d'adhésion à la BAII, les gouvernements européens ont expliqué vouloir faire pression pour que la banque adopte les normes internationales les plus strictes – à commencer par des règles claires de contrainte de temps dans la publication de documents clés liés aux projets. Sans la mise en place de telles règles, les risques environnementaux et sociaux qui accompagnent un projet sont mis en lumière trop tard pour que l'on puisse exiger des mesures significatives d'atténuation.
Or, les projets d'infrastructure de grande envergure, de type couloirs d'exportation, centrales électriques, et barrages colossaux, présentent systématiquement d'importants risques environnementaux et sociaux. Ils s'accompagnent également souvent de corruption et de creusement de la dette publique. Leur impact peut transformer des régions entières, affecter de nombreuses communautés, et contribuer au changement climatique ainsi qu'à une disparition irréversible de biodiversité.
La transparence et l'implication du public sont absolument essentielles dans la gestion des risques associés à de tels projets. Or, la force motrice et l'actionnaire principal de la BAII, à savoir le gouvernement chinois, opère dans un contexte politique exempt de garde-fous. Ce gouvernement a progressivement renforcé son emprise sur la société civile et les médias chinois, et largement fait taire les défenseurs des droits de l'homme voire de la santé publique.
Subscribe to PS Digital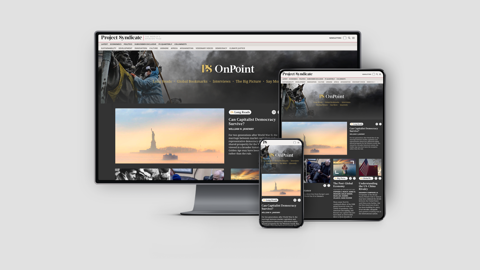 Subscribe to PS Digital
Access every new PS commentary, our entire On Point suite of subscriber-exclusive content – including Longer Reads, Insider Interviews, Big Picture/Big Question, and Say More – and the full PS archive.

La BAII a par ailleurs adopté un modèle de gouvernance qui place l'accent sur « l'efficacité ». En vertu du prétendu « cadre de responsabilité » de l'institution, le conseil d'administration, qui représente les États membres, délègue de plus en plus de pouvoir décisionnel au président de la banque s'agissant du financement des projets.
Dans un premier temps, la BAII a pour l'essentiel contribué aux investissements d'autres prêteurs multilatéraux, en conséquence de quoi les politiques de la banque principale s'appliquaient. Mais il faut s'attendre à ce que la BAII développe de plus en plus son propre programme de prêts – régi par ses propres règles – avec pour objectif de devenir le leader mondial du financement des infrastructures, axé sur l'Afrique, l'Amérique latine, l'Europe et l'Asie.
La BAII a pour principaux outils de transparence et d'accès du public aux informations sa Politique d'information du public 2018 (PPI) et son Cadre social et environnemental 2016 (ESF), qui a été modifié l'an dernier. En septembre 2018, la BAII a publié une version provisoire d'ESF révisé, que le conseil d'administration de la banque devrait approuver en février prochain à l'issue d'une période de consultation publique.
Les principes de la PPI – notamment une « présomption en faveur de la publication » – sont certes louables, mais insuffisants. Cette politique prévoit en effet de si nombreuses exceptions que les décisions relatives aux documents à publier ou non par la BAII relèvent en fin de compte de son président.
L'ESF actuel (2016) inclut quant à lui deux paragraphes relatifs à la publication d'informations, qui ne mentionnent aucun délai essentiel pour la mise à disposition publique de documents de type évaluation de l'impact environnemental et social. Au lieu de cela, l'ESF appelle à ce que les documents soient divulgués « dans les meilleurs délais », ou « dès lors qu'ils deviennent disponibles ». Ce manque de clarté permet clairement aux intérêts financiers et d'affaires de l'emporter sur l'intérêt du public à prendre connaissance au préalable des risques environnementaux et sociaux.
Le Haut-Commissariat des Nations Unies aux droits de l'homme, ainsi que les actionnaires européens de la BAII, ont appelé la banque à adopter des règles claires de contrainte de temps pour la publication des études environnementales et autres documents importants. La BAII a répondu en usant d'une terminologie et d'un langage soigneusement adaptés aux sensibilités occidentales. Une lecture attentive révèle toutefois le manque de substance et de précision de cette réponse.
Le cadre proposé est par ailleurs extrêmement limité dans la réponse à une tendance croissante de canalisation des investissements via des intermédiaires financiers de type banques commerciales et fonds de placement privés. Même lorsque ces entités financent des activités à risque élevé avec le soutien de la BAII, elles ne sont pas tenues de publier des informations spécifiques concernant l'impact environnemental et social.
Pour prévenir et atténuer des conséquences regrettables, la BAII doit absolument divulguer pleinement ses évaluations de l'impact environnemental et social, y compris ses plans d'acquisition et de transformation de terrains, avant l'approbation des projets, lorsqu'il est encore possible d'en influencer l'issue. Or, la version révisée de l'ESF illustre l'intention de la banque de déléguer à ses futurs clients la démarche consistant à rendre des comptes.
Si cette version provisoire n'est pas fondamentalement modifiée, nous manquerons une opportunité critique de promouvoir gouvernance transparente, équité, et durabilité environnementale des projets de la BAII. Plus largement, le risque existe de voir l'approche de la banque inciter à des normes environnementales et sociales permissives à tous les niveaux, à mesure que les institutions financières internationales rivaliseront pour des opportunités d'investissement.
L'urgence climatique et la disparition irréversible de biodiversité atteignent un niveau critique, tandis que l'espace politique disponible pour les organisations de la société civile se réduit voire disparaît lui aussi dans de nombreux pays. Le manque de transparence de la BAII menace de faire de cette situation critique une situation encore plus catastrophique.
Traduit de l'anglais par Martin Morel