Kurangnya Transparansi AIIB
LISBON/AARHUS – Bank Investasi Infrastruktur Asia (AIIB) yang berpusat di Beijing didirikan pada tahun 2016 dan dengan cepat menjadi lembaga pembangunan multilateral yang besar. Sekarang, bank ini berusaha menjadi investor infrastruktur berskala besar terbesar di dunia pada tahun 2021. Tapi sebelum mencapai tujuan tersebut, bank ini harus meningkatkan keterbukaan informasi publik yang tepat waktu atas risiko lingkungan dan sosial yang ditimbulkan oleh proyek-proyeknya.                     
AIIB saat ini mempunyai 82 negara anggota, dan 21 negara lagi akan segera menyusul. Negara-negara terbesar di Eropa – Jerman, Inggris, Perancis, dan Italia – menentang pemerintahan Presiden AS Barack Obama secara terbuka dengan menjadi anggota yang ikut mendirikan bank ini. Keputusan negara-negara tersebut memberi kemenangan diplomatis kepada Tiongkok dan menunjukkan kemampuan Tiongkok dalam memecah aliansi yang sudah lama terjalin. Amerika Serikat dan Jepang masih belum bergabung dalam organisasi ini.     
Keanggotaan negara-negara Eropa sudah membantu AIIB membangun kredibilitas internasional dan menerima peringkat kredit AAA. Hal ini menempatkan organisasi ini sejajar dengan bank pembangunan multilateral yang sudah ada lebih dahulu seperti Bank Dunia, dan memungkinkan AIIB menggalang dana tambahan dari pasar modal internasional untuk meningkatkan modal awalnya yang berjumlah $100 miliar.                       
Negara-negara Eropa beralasan bahwa keputusan negara-negara tersebut bergabung dengan AIIB bertujuan untuk mendorong agar bank ini menggunakan standar internasional yang tertinggi – mulai dari kebijakan yang jelas dengan tenggat waktu untuk mempublikasikan dokumen-dokumen proyek yang penting. Tanpa kebijakan itu, risiko lingkungan dan sosial dari suatu investasi akan terlambat diketahui masyarakat sehingga langkah-langkah mitigasi yang berarti akan sulit dilakukan.  
Proyek infrastruktur berskala besar seperti koridor ekspor, pembangkit listrik, dan bendungan besar akan selalu membawa risiko lingkungan dan sosial yang tinggi. Proyek-proyek ini juga sering dikaitkan dengan korupsi dan peningkatan utang pemerintah. Dampak proyek-proyek tersebut bisa mengubah daerah yang luas, mempengaruhi masyarakat secara luas, dan ikut mendorong perubahan iklim dan hilangnya keanekaragaman hayati.     
Transparansi dan partisipasi masyarakat merupakan hal yang penting dalam mengelola risiko proyek-proyek tersebut. Tapi kekuatan utama dan pemegang saham terbesar AIIB, yaitu pemerintah Tiongkok, berada dalam lingkungan politik yang tidak mengenal pengawasan. Pemerintah Tiongkok semakin memperkuat cengkeramannya pada masyarakat sipil dan media dalam negeri, dan hampir selalu membungkam pembela hak asasi manusia dan bahkan kesehatan masyarakat.    
Subscribe to PS Digital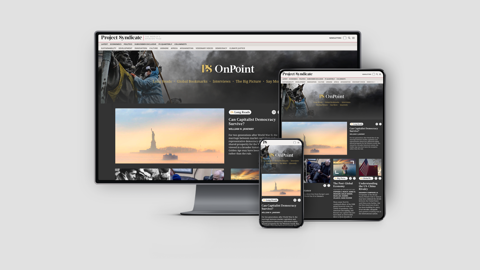 Subscribe to PS Digital
Access every new PS commentary, our entire On Point suite of subscriber-exclusive content – including Longer Reads, Insider Interviews, Big Picture/Big Question, and Say More – and the full PS archive.

Selain itu, AIIB juga sudah memutuskan untuk menggunakan sistem tata kelola yang menekankan "efisiensi." Dalam apa yang disebut oleh lembaga ini sebagai "kerangka kerja akuntabilitas," dewan direksi, yang mewakili negara-negara anggota, mendelegasikan semakin banyak kekuasaan pengambilan keputusan mengenai pembiayaan proyek kepada presiden bank ini.
Pada awalnya, AIIB lebih sering berkontribusi pada investasi lembaga pembiayaan multilateral lain, jadi kebijakan yang berlaku adalah yang ditetapkan oleh bank investasi utama. Tapi AIIB akan semakin mengembangkan sistem investasinya sendiri – menggunakan kebijakannya sendiri – dengan tujuan untuk menjadi pemimpin pembiayaan infrastruktur di dunia. Bank ini akan menyasar Afrika, Amerika Latin, dan Eropa serta Asia.              
Instrumen kebijakan utama AIIB mengenai transparansi dan akses publik atas informasi adalah Kebijakan atas Informasi Publik (Policy on Public Information – PPI) yang ditetapkan pada tahun 2018 dan Kerangka Kerja Lingkungan dan Sosial (Environmental and Social Framework – ESF) yang ditetapkan pada tahun 2016 dan diamendemen pada tahun lalu. Pada bulan September 2020, AIIB menerbitkan rancangan revisi ESF, yang akan disetujui oleh dewan direksi bank ini pada bulan Februari mendatang setelah masa konsultasi publik.        
Prinsip-prinsip PPI – termasuk "kecenderungan mendukung keterbukaan" – perlu disambut dengan baik, tapi hal tidak cukup. Kebijakan ini mempunyai banyak sekali pengecualian sehingga keputusan tentang dokumen apa yang dibuka oleh AIIB kepada masyarakat pada akhirnya tergantung kepada sang presiden.        
ESF (2016) yang berlaku saat ini mengandung dua alinea mengenai keterbukaan informasi. Kedua alinea ini tidak menyebutkan batas waktu publikasi dokumen-dokumen seperti asesmen dampak lingkungan dan sosial yang sangat penting. ESF meminta dokumen-dokumen dibuka "pada saat yang tepat" atau, "begitu dokumen-dokumen tersebut tersedia." Celah-celah seperti itu jelas mengutamakan kepentingan keuangan atau korporat dibanding dengan kepentingan masyarakat dalam mengetahui risiko-risiko lingkungan dan sosial terlebih dahulu.
Kantor Komisi Tinggi Hak Asasi Manusia Persatuan Bangsa-Bangsa dan para pemegang saham AIIB dari Eropa sudah meminta bank ini mengambil kebijakan yang jelas sehubungan dengan batas waktu keterbukaan informasi publik mengenai kajian lingkungan dan dokumen-dokumen lain yang terkait. AIIB memberikan tanggapan dengan menggunakan bahasa dan istilah yang dibuat dengan hati-hati sesuai dengan pola pikir Barat. Tapi, saat dibaca dengan teliti, isi tanggapan ini ternyata dangkal dan tidak jelas.                          
Kerangka kerja yang diusulkan juga sangat lemah dalam menangani tren menyalurkan investasi melalui perantara finansial seperti bank komersial dan dana ekuitas swasta. Bahkan ketika entitas-entitas ini mendanai proyek-proyek berisiko tinggi dengan dukungan AIIB, entitas-entitas tersebut tidak diharuskan mempublikasikan informasi spesifik mengenai dampak lingkungan dan sosial dari proyek tersebut.      
Untuk mencegah dan menanggulangi dampak buruk, AIIB harus memastikan adanya keterbukaan informasi secara penuh atas kajian dampak lingkungan dan sosial termasuk rencana pengadaan tanah dan relokasi penghuni, sebelum disetujuinya suatu proyek, ketika masih ada kesempatan untuk mempengaruhi proses pengambilan keputusan. Tapi hasil penelaahan draf ESF menunjukkan niat bank ini untuk mendelegasikan tanggung jawab akuntabilitas pada klien-klien mereka.                                  
Kalau rancangan kebijakan ini tidak mengalami perubahan mendasar, kita akan kehilangan kesempatan penting untuk mendorong tata kelola yang transparan, adil, dan melestarikan lingkungan pada proyek-proyek AIIB. Risiko yang lebih luas adalah pendekatan AIIB mendorong standar lingkungan dan sosial yang lebih lemah secara menyeluruh pada saat lembaga keuangan internasional bersaing mendapatkan kesempatan investasi.
Kedaruratan iklim dan hilangnya keanekaragaman hayati yang tidak bisa diperbaiki lagi sudah mencapai tingkat yang kritis, sedangkan ruang politik bagi organisasi masyarakat sipil di banyak negara mengecil atau sudah benar-benar hilang. Tidak adanya transparansi pada AIIB mengancam untuk membuat situasi yang buruk menjadi semakin parah.