Americké globální vyvažování
Vzhledem k ruské invazi na Ukrajině a anexi Krymu, rozpadu iráckých a syrských hranic a rostoucí čínské asertivitě v Jihočínském a Východočínském moři se zdá, že éra po studené válce v roce 2014 skončila. Je to pravda?
Éra po studené válce nebyla ve skutečnosti "érou", ale spíše postupným přechodem z bilaterální studené války na složitější mezinárodní řád, který při konečné analýze stále zahrnuje dvě světové mocnosti. Stručně řečeno představují rozhodnou osu tohoto nového uspořádání stále výrazněji Spojené státy a Čínská lidová republika. Konkurence mezi Čínou a Amerikou obsahuje dva významné aspekty, které ji odlišují od studené války: ani jedna strana nevykazuje přehnaně ideologickou orientaci a obě strany si uvědomují, že si ve skutečnosti potřebují vzájemně vyhovět.
Krize na Ukrajině a na Blízkém východě odsunuly v roce 2014 do pozadí údajný americký "příklon k Asii". Do jaké míry zvýšila nejistota ohledně zapojení USA v Asii napětí mezi Čínou a asijskými spojenci Ameriky?
Nesouhlasím s výchozími předpoklady této otázky. Opravdu si myslím, že Amerika dala jasně najevo, že je v zájmu USA i Číny vyhnout se situacím, v nichž by mohly být obě země dotlačeny ke střetu. Nedávné náznaky počátečního dialogu mezi Čínou a Indií a mezi Čínou a Japonskem naznačují, že si také Čína uvědomuje, že vyhrocování starých křivd není v jejím zájmu. Závažnějším problémem "příklonu k Asii" byly jeho faktické formulace, které evokovaly vojenské postoje mající Čínu "udržet v mezích" nebo "izolovat". Postupně si však Číňané zřetelněji uvědomili, že jsme se je nesnažili záměrně izolovat, ale že jsme měli zájem na odvrácení střetů na Dálném východě, které by se mohly rozšířit dále do regionu.
Si Ťin-pching využil boje s korupcí k tomu, aby do svých rukou soustředil větší moc než kterýkoliv jiný čínský vůdce od éry Teng Siao-pchinga před 30 lety. Jak vidíte vývoj Siova prezidentského působení?
Moc v Číně je definována poněkud neformálně a její limity určuje spíše politická realita než ústavní uspořádání. Vzhledem k tomu lze obtížně říci, zda Si disponuje větší mocí než kterýkoliv jiný čínský vůdce od Tengových dob. Rozhodně je to autoritativní osobnost a na mezinárodní scéně je bezpochyby aktivnější než někteří jeho předchůdci. Kromě toho velmi rozhodně útočí na rostoucí korupci, která se stala významným zdrojem vnitřní nespokojenosti a pronikla i do nejvyšších pater vlády. V tomto ohledu lze tvrdit, že jeho moc je rozsáhlejší než u některých jeho předchůdců, ale zároveň je třeba poznamenat, že formy korupce, na které naráželi jeho předchůdci, nebyly tak akutní a rozsáhlé jako v posledních letech.
Introductory Offer: Save 30% on PS Digital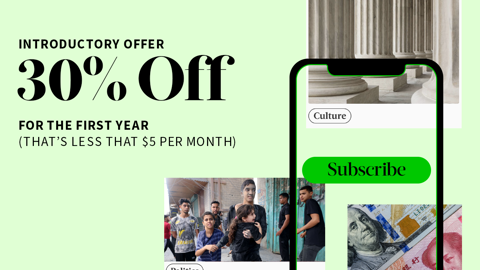 Introductory Offer: Save 30% on PS Digital
Subscribe now to gain greater access to Project Syndicate – including every commentary and our entire On Point suite of subscriber-exclusive content – starting at less than $5 per month.
Ve stranickém tisku se současně objevují stále důraznější tvrzení, že čínské ozbrojené síly mají sloužit komunistické straně, a nikoliv jednoduše národu. To prozrazuje obavu, že čínská armáda si možná začíná utvářet vlastní názor na domácí situaci a také se stále razantněji hlásí k zodpovědnosti za národní bezpečnost. Stranické elitě to zcela pochopitelně příliš na klidu nepřidává.
Může režim ruského prezidenta Vladimira Putina přestát vleklé období nízkých cen energií a západních sankcí? Jaká rizika vidíte na obzoru, pokud by ruská ekonomika dál upadala a Putin by byl stále méně schopen odměňovat svou politickou základnu?
Samozřejmě existuje nebezpečí, že se Putin v určité fázi rozhodne přejít do útoku a vyvolat skutečně rozsáhlou mezinárodní krizi, případně urychlit nějakou novou formu přímé války mezi Východem a Západem. Abychom však mohli takový názor vyslovit, musíme zároveň předpokládat, že i on sám je do jisté míry nevyrovnaný a přešel z partyzánské války se Západem, u které vždy existuje nějaká možnost ústupu, k otevřenému boji. Výsledek takového boje by byl zákonitě nevyzpytatelný, ale každopádně velmi zničující pro blahobyt Ruska. Bude-li ruská ekonomika nadále upadat a podaří-li se Západu odradit Putina od dalšího použití síly, pak si lze stále představit, že se podaří dospět k nějakému přijatelnému řešení (jehož jednu variantu veřejně doporučuji, když hovořím o finském modelu). To však závisí na pevnosti Západu při podpoře ukrajinského úsilí o stabilizaci.
Po stažení amerických jednotek z Afghánistánu a Iráku vnímá velká část světa USA jako zemi procházející obdobím "ústupu", podobně jako tomu bylo po vietnamské válce. Hlásí se USA k nějaké nové formě neoizolacionismu? Nebo bude zjevné uzavření se Spojených států do sebe stejně krátké jako po Vietnamu?
Nedomnívám se, že USA procházejí "obdobím ústupu". Faktem je, že přerozdělení globální moci vytvořilo situaci, v níž už USA nejsou jediným hegemonem. Amerika musí připustit, že svět je dnes mnohem složitější. Důvodem rozšíření konfliktu do celého Blízkého východu je v současné době spíše vzestup náboženského sektářství než americký intervencionismus. Za těchto nevyzpytatelných okolností je nutné věnovat větší pozornost národním zájmům zemí, jako jsou Turecko, Írán, Saúdská Arábie, Egypt či Izrael. Stejně tak ovšem platí, že zájmy kterékoliv z těchto zemí se nesmějí stát totálním zájmem USA.
Co může svět v roce 2015 nejvíce překvapit?
Možná postupná obnova politicky asertivnější liberální střední třídy v Rusku. Tato střední třída začínala hrát významnější roli při utváření domácí a mezinárodní ruské politiky už za Dmitrije Medveděva. S Putinovým návratem k moci a jeho nedávným avanturismem ji vytlačil stranou záměrně probuzený a intenzivně podněcovaný národní šovinismus. Mávání šovinistickou vlajkou však nemusí být nejlepší recept na řešení mezinárodních problémů, zvlášť pokud bude Západ inteligentní a jednotný. Ruská střední třída si docela přirozeně přeje žít ve společnosti podobné té západoevropské. Rusko, které postupně začne tíhnout k Západu, bude zároveň Ruskem, jež přestane narušovat mezinárodní systém.
Z angličtiny přeložil Jiří Kobělka.