Amerikas globaler Balanceakt
Mit Russlands Invasion der Ukraine und Annexion der Krim, der Auflösung der irakischen und syrischen Grenzen und dem zunehmenden Durchsetzungswillen Chinas im Süd- und Ostchinesischen Meer scheint die Ära nach dem Ende des Kalten Krieges 2014 beendet zu sein. Stimmt das?
Die Zeit nach dem Kalten Krieg war nicht wirklich eine "Ära", sondern eher ein allmählicher Übergang von einem bilateralen Kalten Krieg zu einer komplexeren internationalen Ordnung, in die im Endeffekt immer noch zwei Weltmächte involviert sind. Kurz gesagt sind es in zunehmendem Maße die Vereinigten Staaten und die Volksrepublik China, die auf der Achse dieser neuen Ordnung eine maßgebliche Rolle spielen. Der sino-amerikanische Konkurrenzkampf ist von zwei wesentlichen Realitäten geprägt, die ihn vom Kalten Krieg unterscheiden: Keine der Parteien ist in ihrer Ausrichtung übermäßig ideologisch und beide Parteien erkennen an, dass sie wirklich auf gegenseitiges Entgegenkommen angewiesen sind.
Amerikas angeblicher "Pivot to Asia", der "Schwenk nach Asien", ist angesichts der Krisen in der Ukraine und im Nahen Osten in den Hintergrund getreten. Inwieweit hat Unsicherheit über das US-Engagement in Asien Spannungen zwischen China und Amerikas asiatischen Bündnispartnern geschürt?
Ich teile die der Frage zugrundeliegenden Prämissen nicht. Ich denke, Amerika hat klar zum Ausdruck gebracht, dass es sowohl in Amerikas als auch Chinas Interesse ist, Situationen zu vermeiden, in denen sie auf Konfrontationskurs geraten würden. Die jüngsten Anzeichen eines ersten Dialogs zwischen China und Indien und zwischen China und Japan lassen darauf schließen, dass China ebenfalls realisiert, dass eine Eskalation alter Meinungsverschiedenheiten nicht in seinem Interesse ist. Ein ernsteres Problem mit dem "Pivot to Asia" war der eigentliche Wortlaut, der eine militärische Haltung impliziert, die dazu gedacht ist China "aufzuhalten" oder zu "isolieren". Den Chinesen ist zunehmend klar geworden, dass wir nicht vorsätzlich versucht haben sie zu isolieren, sondern Interesse daran hatten, Konfrontationen in Fernost zu verhindern, die überschwappen könnten.
Xi Jinping hat seinen Kampf gegen die Korruption benutzt, um mehr Macht in seinen Händen zu konzentrieren als jeder andere chinesische Staatschef seit Deng Xiaoping vor 30 Jahren. Wie sehen Sie die weitere Entwicklung der Präsidentschaft Xis?
Macht in China ist einigermaßen informell definiert und wird eher durch politische Realitäten als Verfassungsbestimmungen beschränkt. Deshalb ist schwer zu sagen, ob Xi größere Macht genießt als jeder andere chinesische Führer seit Deng. Seine Persönlichkeit ist sicher Respekt einflößend und er ist auf internationaler Ebene zweifellos aktiver als einige seiner Vorgänger. Zudem geht er entschlossen gegen die wachsende Korruption vor, die zu einer der Hauptursachen für die Missstände im Land geworden ist und sich bis auf die höchste Regierungsebene erstreckt. In dieser Hinsicht kann man behaupten, dass seine Macht umfassender als die seiner Vorgänger ist, aber der Fairness halber muss ebenso angemerkt werden, dass die Korruptionsmuster, mit denen seine Vorgänger konfrontiert waren, nicht so akut und weitverbreitet waren wie sie es in den letzten Jahren geworden sind.
Introductory Offer: Save 30% on PS Digital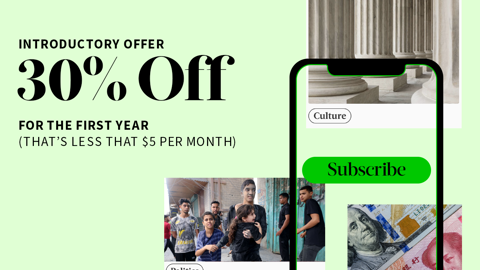 Introductory Offer: Save 30% on PS Digital
Subscribe now to gain greater access to Project Syndicate – including every commentary and our entire On Point suite of subscriber-exclusive content – starting at less than $5 per month.
Zur gleichen Zeit wird in Parteizeitschriften zunehmend betont, dass Chinas Streitkräfte als Diener der Kommunistischen Partei und nicht nur des Volkes zu betrachten sind, was auf Befürchtungen schließen lässt, dass sich das Militär eine eigene Auffassung über die inneren Angelegenheiten Chinas bilden könnte. Zudem hat es mit wachsendem Selbstbewusstsein seine Verantwortung für die nationale Sicherheit proklamiert. Die Parteielite empfindet das verständlicherweise nicht als sonderlich beruhigend.
Kann das Regime des russischen Präsidenten Wladimir Putin einen längeren Zeitraum mit niedrigen Energiepreisen und Sanktionen des Westens überstehen? Welche Risiken zeichnen sich Ihrer Ansicht nach ab, wenn die russische Wirtschaft weiter schrumpfen sollte und Putin immer weniger in der Lage wäre, seine politische Basis zu belohnen?
Natürlich besteht die Gefahr, dass Putin irgendwann beschließt zum Angriff überzugehen und eine wirklich massive internationale Krise auslöst, die in einer neuen Form des unmittelbaren Krieges zwischen Ost und West mündet. Dann müsste man aber auch davon ausgehen, dass er selbst sein inneres Gleichgewicht verloren und sich von einer Art Guerillakrieg gegen den Westen, bei dem es immer irgendeine Rückzugsmöglichkeit gibt, auf einen totalen Krieg verlegt hat. Der Ausgang wäre naturgemäß nicht vorhersehbar, dürfte aber in jedem Fall verheerende Folgen für Russlands Wohlergehen haben. Wenn Russlands Wirtschaft weiter schrumpft, und wenn es dem Westen gelingt, Putin davon abzuhalten, weiter Gewalt anzuwenden ist immer noch denkbar, dass eine akzeptable Lösung (für die ich mich im Gespräch über das finnische Modell öffentlich ausgesprochen habe) gefunden werden kann. Aber das hängt wiederum von der entschlossenen Unterstützung des Westens für die Bemühungen der Ukraine ab, sich zu stabilisieren.
Weite Teile der Welt sind derzeit der Auffassung, dass in den USA nach ihrem Truppenabzug aus Afghanistan und Irak eine Phase der "Einkehr" eingesetzt hat, ähnlich wie in der Zeit nach dem Vietnamkrieg. Haben sich die USA auf eine Form des Neo-Isolationismus verlegt? Oder wird Amerikas augenscheinlicher Blick nach innen von so kurzer Dauer sein wie nach Vietnam?
Ich glaube nicht, dass sich die USA in einer "Phase der Einkehr" befinden. Tatsache ist, dass durch die globale Umverteilung der Macht eine Situation entstanden ist, in der die USA nicht mehr der alleinige Hegemon sind. Die USA müssen zur Kenntnis nehmen, dass die Welt heute viel komplexer ist. Die Ausweitung von Konflikten im gesamten Nahen Osten wird gegenwärtig eher durch religiösen Fanatismus als durch amerikanischen Interventionismus befördert. In dieser brisanten Situation muss den nationalen Interessen von Ländern wie der Türkei, Iran, Saudi-Arabien, Ägypten und Israel größere Aufmerksamkeit gewidmet werden. Umgekehrt darf nicht zugelassen werden, dass eine dieser Interessen alleiniges Interesse der USA wird.
Was könnte die Welt 2015 am meisten überraschen?
Möglicherweise, dass in Russland erneut eine politisch selbstbewusstere liberale Mittelschicht in Erscheinung tritt. Diese Mittelschicht hatte unter Dmitri Medwedew begonnen, bei der Gestaltung der russischen Innen- und Außenpolitik eine größere Rolle zu spielen. Putins Rückkehr an die Macht, sein Abenteurertum der letzten Zeit und bewusst erweckter und intensiv angestachelter nationaler Chauvinismus haben diese Mittelschicht beiseitegeschoben. Aber für die Bewältigung globaler Probleme ist das Schwenken chauvinistischer Banner vielleicht nicht die beste Lösung, vor allem, wenn der Westen klug und geschlossen agiert. Es versteht sich von selbst, dass die russische Mittelschicht gern in einer Gesellschaft ähnlich der in Westeuropa leben würde. Ein Russland, das allmählich beginnt in Richtung Westen zu tendieren, wird auch ein Russland sein, das aufhört das internationale System zu stören.
Aus dem Englischen von Sandra Pontow.