El aumento de la tuberculosis resistente a la medicación
BALTIMORE – La tuberculosis, una de las enfermedades infecciosas más mortíferas, está de vuelta con fuerza, en particular en África. La tuberculosis sumamente resistente a la medicación (TSRM) es una variedad de la enfermedad difícil de tratar, que ataca allí donde los sistemas de salud han sido siempre deficientes, en particular en zonas con gran prevalencia del VIH. Si no se contienen los brotes locales, se crean instrumentos y se formulan estrategias para identificar y tratar la TSRM y se invierte en mejoras a más largo plazo en la lucha contra la tuberculosis, esta enfermedad podría transformar nuestras balas mágicas farmacológicas contra la tuberculosis en cartuchos de fogueo.
El desarrollo de la quimioterapia antituberculosa desde el decenio de 1940 hasta el de 1970 transformó la en otro tiempo mortífera "peste blanca" en una enfermedad curable, pero el espectro de la resistencia a los medicamentos ha ensombrecido el tratamiento antituberculoso desde el comienzo de la era antibiótica. Hace quince años, una epidemia de tuberculosis resistente a la medicación (TRM) en la ciudad de Nueva York casi provocó el pánico antes de que una inyección de fondos en gran escala en la infraestructura de salud pública le pusiera coto en los Estados Unidos y el interés del público decayese. Sin embargo, el problema de la resistencia a los medicamentos ha persistido y las medidas adoptadas al respecto no han sido suficientes para contenerla a escala mundial.
Entra en escena la TSRM. La Organización Mundial de la Salud calcula que en 2004 hubo 425.000 casos nuevos de TSRM, de los que el 60 por ciento correspondieron a China, la India y Rusia, pero fue un brote de TSRM en personas infectadas con el VIH en KwaZulu-Natal (Sudáfrica) lo que centró la atención mundial en las cuestiones relativas a los organismos sumamente resistentes a la medicación.
Según un estudio hecho en el Hospital de la Iglesia de Escocia de la provincia rural de Kwazulu-Natal a 535 pacientes con diagnóstico confirmado de turberculosis, 221 tenían TRM, un  nivel diez veces mayor que en la provincia en conjunto. Más alarmante aún era que 53 de los 221 tuviese una variedad que también era resistente a las dos clases clínicamente más útiles de medicamentos antituberculosos de segunda línea. Cincuenta y dos de los 53 murieron al cabo de tan sólo 16 días, por término medio, desde la recogida de sus esputos. La tipificación molecular de los aislados indicó que el 85 por ciento estaban clonalmente relacionados, lo que daba a entender una transmisión epidémica de variedades de TSRM, muy probablemente en las clínicas dedicadas al tratamiento del VIH y en pabellones hospitalarios.
¿Cómo surgió ese brote localizado de TSRM? ¿Estarán pasando inadvertidos brotes localizados similares en otros sitios? Y lo que es más importante: ¿se puede controlar la TSRM? La resistencia a la medicación antituberculosa procede de la selección de mutantes con resistencia innata a la medicación que se producen de forma natural. Un cumplimiento deficiente del régimen terapéutico, una prescripción no apropiada por parte de los facultativos y las interacciones entre medicamentos o su malabsorción pueden originar una supresión tan sólo parcial del crecimiento bacteriano y la aparición de organismos resistentes. Una vez desarrollada la resistencia, el tratamiento resulta comprometido, puede surgir una mayor resistencia y se pueden transmitir los organismos resistentes a otras personas, lo que puede propiciar una resistencia primaria a la medicación que puede hacer que fracase la terapia habitual.
El tratamiento efectivo y la curación de la TRM requiere la utilización prolongada (por lo general, dos años) de una combinación de medicamentos, incluidos algunos de segunda línea que en la mayoría de los casos son menos potentes que los de la primera línea o más tóxicos o ambas cosas. Durante los seis últimos años, ha estado en marcha una operación mundial (llamada DOTS-Plus) para tratar a personas con TRM en condiciones estrictas, que ha beneficiado a miles de pacientes con tuberculosis antes intratable. Sin embargo, una consecuencia negativa del tratamiento de la TRM con medicamentos de segunda línea es la inevitable aparición de una mayor resistencia a la medicación. Si los mismos factores que producen la TRM siguen interviniendo, ésta se convierte en TSRM.
Subscribe to PS Digital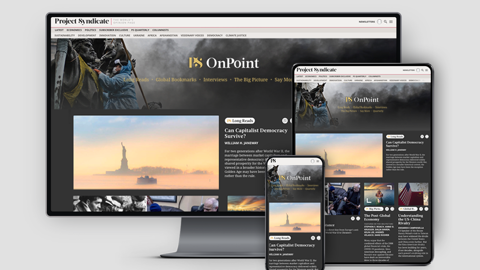 Subscribe to PS Digital
Access every new PS commentary, our entire On Point suite of subscriber-exclusive content – including Longer Reads, Insider Interviews, Big Picture/Big Question, and Say More – and the full PS archive.
No hay un remedio específico para luchar contra la TSRM. La lucha contra la tuberculosis resistente a la medicación no puede estar separada de la lucha contra la tuberculosis en general. Además, las estrategias de lucha contra la tuberculosis destinadas a poblaciones con gran carga de VIH revisten una importancia decisiva. Una de ellas es la aplicación generalizada de una terapia antituberculosa preventiva con isoniacida, que está enormemente infrautilizada, pese a su bajo costo y su conocida eficacia, y una mejor detección en las personas infectadas con el VIH, muchas de las cuales mueren de tuberculosis no diagnosticada. También se debe prestar atención a la lucha contra las infecciones en los hospitales y las clínicas: muchos de los casos de TSRM en Sudáfrica se contrajeron en clínicas o pabellones hospitalarios dedicados al tratamiento del VIH. El acceso al tratamiento del VIH, incluida la terapia antirretroviral,  es también urgentemente necesario, pues la reducción de la incidencia del VIH reduciría en gran medida la carga de tuberculosis a más largo plazo. Además, se debe fortalecer la capacidad para lograr diagnósticos rápidos y acertados de la tuberculosis y de la resistencia a la medicación en el laboratorio, lo que requerirá un desarrollo de la infraestructura, la capacitación y el readiestramiento del personal.
También es necesaria una mayor vigilancia. Con el Proyecto Mundial de Vigilancia de la Resistencia a la Medicación Antituberculosa, que, al centrarse en la resistencia a los medicamentos de primera línea, ha contribuido en gran medida a nuestro conocimiento de la TRM, se ha recogido información sobre la prevalencia, las modalidades y las tendencias de la resistencia a la medicación desde 1994, pero la vigilancia de la TSRM ha sido más limitada, pues los análisis de la capacidad de reacción a los medicamentos de segunda línea no está bien normalizada y en el caso de algunos medicamentos es difícil de reproducir, mientras que pocos países hacen esa clase de análisis en el marco de sus programas nacionales contra la tuberculosis.
Entre las prioridades para la vigilancia de la TSRM figuran el acceso a los análisis fiables de la capacidad de reacción a los medicamentos de segunda línea y su incorporación, junto con la información sobre las pruebas del VIH, a las actividades actuales de vigilancia de la turberculosis.
Por último, no se puede subestimar la importancia de una promoción eficaz con vistas a lograr una reacción más vigorosa a la epidemia mundial de tuberculosis, de la que forma parte el fomento de nuevas líneas de medicamentos que puedan aumentar la potencia de los regímenes de primera línea, con lo que se reduzca la duración del tratamiento y se impida incluso la aparición de resistencia, pero los nuevos medicamentos no son suficientes. Al contrario, su introducción en situaciones en las no esté garantizado el cumplimiento del tratamiento y no se disponga de análisis de la capacidad de reacción a los medicamentos  probablemente contribuiría a la aparición de organismos aún más resistentes.
En última instancia, se deben fortalecer los sistemas de salud para que los encargados de prestar la atención de salud descubran la presencia de tuberculosis en las comunidades gracias a unas pruebas de diagnóstico más sensibles y específicas, tratar la tuberculosis según la clase de organismo de que se trate con los medicamentos más recientes y potentes  y prevenirla en la población de riesgo. Esas medidas muy bien pueden lograr que la TSRM no anule los avances logrados en el siglo pasado en la lucha mundial contra la tuberculosis.