Het versterken van het recht op land zal de migratie indammen
SEATTLE – Het wereldvoedselaanbod loopt gevaar. Dat was de grimmige waarschuwing die is vervat in een recent rapport van het Intergovernmental Panel on Climate Change (IPCC) over klimaatverandering en land. De tekenen zijn al overal waarneembaar. Honderden miljoenen mensen in de hele wereld lijden aan honger en ondervoeding, de motor achter een van de grootste massamigraties in de recente geschiedenis. Om mensen in staat te stellen om te blijven waar ze zijn moet in de eerste en voornaamste plaats hun recht om daar te zijn worden verstevigd.
Voor de verbetering van de voedselzekerheid te midden van een escalerende klimaatverandering, zo concludeert het IPCC, zal een revolutie op het gebied van het landgebruik nodig zijn. Boeren zullen onder meer agrarische praktijken ten uitvoer moeten leggen – zoals verbeterde irrigatie, het aanleggen van terrassen en agrobosbouw – die de weerbaarheid tegen klimaatverandering verbeteren, de bodem en de bomen beschermen, en de productie verhogen.
Toch ontberen miljoenen plattelandsbewoners de stabiliteit of mogelijkheden om in zo'n transformatie te investeren, grotendeels als gevolg van onzekere landrechten. Naarmate de klimaatverandering intensiveert, wordt hun levensonderhoud dus steeds minder duurzaam, en komt het voedselaanbod steeds meer onder druk te staan. Veel gezinnen op het platteland kunnen nauwelijks overleven, laat staan aan de armoede ontsnappen.
Dit probleem is vooral geprononceerd in Latijns-Amerika, de regio met wereldwijd de meest ongelijke verdeling van het land. Ruim de helft van al de productieve grond in Latijns-Amerika is in handen van slechts 1% van de boeren, waardoor het bijzonder onwaarschijnlijk is dat inheemse plattelandsbewoners zullen profiteren van gegarandeerde landrechten. Daardoor zullen ze niet in staat zijn om wat hun meest productieve bezit zou moeten zijn in de strijd te gooien, of er zelfs maar op te kunnen rekenen dat dit hun bezit zal blijven.
Midden-Amerika in het bijzonder wordt geplaagd door ongelijkheid op het gebied van het landbezit en door honger als gevolg van de klimaatverandering. In de "Droge Corridor" – die door Guatemala, El Salvador, Honduras en Nicaragua loopt, en de helft van de kleine producenten van basisvoedselgewassen in Midden-Amerika vertegenwoordigt – heeft vijf jaar aanhoudende droogte gezorgd voor een versnelling van de achteruitgang van de grond, waardoor de oogsten en de economische zekerheid ernstig zijn ondermijnd.
Vandaag de dag hebben naar schatting 1,4 miljoen mensen in de Droge Corridor voedselhulp nodig. Slechts 160.000 mensen hebben tot nu toe hulp ontvangen. Migratie – naar stedelijke gebieden binnen hun land van herkomst of over de grens heen naar een omgeving met meer voedselveiligheid – lijkt vaak de enige optie. Het is geen toeval dat een meerderheid van de duizenden wanhopige migranten die aan de zuidelijke grens van de Verenigde Staten arriveren afkomstig zijn uit Midden-Amerika.
Subscribe now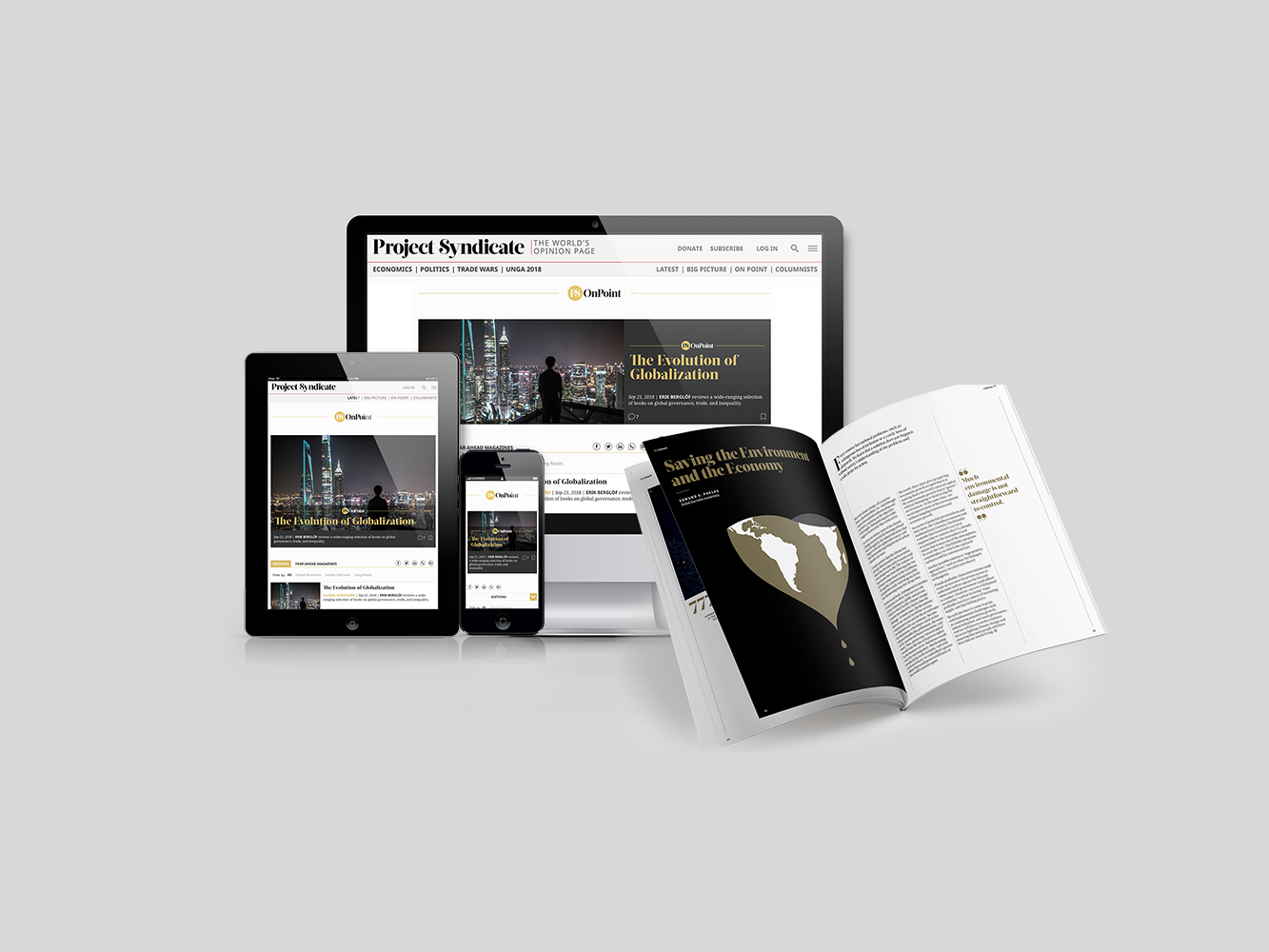 Subscribe now
Subscribe today and get unlimited access to OnPoint, the Big Picture, the PS archive of more than 14,000 commentaries, and our annual magazine, for less than $2 a week.
Dergelijke grootschalige migratie heeft gevolgen voor de landrechten in zowel stedelijke als landelijke gebieden. Mensen die naar steden migreren komen vaak in sloppenwijken terecht, zonder toegang tot adequate huisvesting, laat staan tot basisdiensten als openbaar vervoer, schoon water en sanitaire voorzieningen, onderwijs en gezondheidszorgfaciliteiten. Sloppenwijkbewoners worden geconfronteerd met grote risico's op ontheemding, niet in de laatste plaats omdat zo weinigen vastgelegde rechten op het land hebben.
Het is voor deze migranten dikwijls niet mogelijk om terug te keren naar de landelijke gebieden waar zij vandaan kwamen, omdat ze geen afdwingbare juridische titels kunnen laten gelden op het land dat ze achter zich hebben gelaten. Degenen die achterblijven kunnen het slachtoffer worden van landroof door rijkere, machtigere grondeigenaren, waardoor gezinnen geen andere keuze hebben dan te migreren. Naarmate de totale hoeveelheid bebouwbaar land als gevolg van de klimaatverandering krimpt, zullen de conflicten in Latijns-Amerika en andere delen van de wereld heviger worden over wat er resteert.
Het probleem is groot, maar de oplossingen zijn duidelijk: juridische hervormingen die de rechten op land voor plattelandsgemeenschappen versterken. Met een gegarandeerde titel op hun land zouden boeren over de middelen en de motivatie beschikken om te investeren in het stimuleren van de klimaatbestendigheid en productiviteit, terwijl ze de voedselveiligheid voor hun gemeenschappen en naties verbeteren. Gerichte steun voor dergelijke investeringen zou dit proces uiteraard versnellen.
Dergelijke inspanningen – die door veel hulpdonoren, internationale instellingen en niet-gouvernementele organisaties worden ondersteund (inclusief mijn organisatie, Landesa) – kunnen ook helpen de cyclus van armoede te doorbreken, wat zal leiden tot betere economische en ontwikkelingsuitkomsten. Landhervorming was het "geheime recept" dat de Aziatische Tijger-economieën op gang heeft gebracht. Het Chinese economische wonder was gebouwd op individuele landrechten voor boeren op het platteland. Soortgelijke maatregelen hebben veel bijgedragen aan de verbetering van de plattelandsinkomens over de hele wereld, op plekken die zo uiteenlopen als India, Rwanda en Kirgizië.
De Amerikaanse president Donald Trump heeft de toename van de migratie uit Centraal-Amerika een "veiligheidscrisis" genoemd, die zijn regering wil aanpakken door wanhopige migranten gevangen te zetten en kinderen te scheiden van hun ouders.
Waar de VS aan de zuidgrens in werkelijkheid mee worden geconfronteerd is een humanitaire crisis, die om een positieve benadering vraagt. In plaats van zich op afschrikking te richten, moeten de Amerikaanse regering en andere hulpdonoren de grondoorzaken van de migratie aanpakken. Dit betekent het investeren in ontwikkelingsprogramma's die de economische en de voedselveiligheid versterken door de onzichtbare last weg te nemen die onveilige landrechten voor miljoenen van de armsten ter wereld inhouden.
Vertaling: Menno Grootveld