Posílení pozemkových práv omezí migraci
SEATTLE – Světová nabídka potravin je v ohrožení. Tak znělo strohé varování obsažené v nedávné zprávě Mezivládního panelu pro změnu klimatu (IPCC) o klimatických změnách a půdě. Příznaky jsou už dnes všudypřítomné. Stamiliony lidí po celém světě trpí hladem a podvýživou a stávají se hnacím motorem jedné z nejrozsáhlejších migrací v čerstvé paměti. Chceme-li lidem umožnit, aby zůstali, kde jsou, musíme za prvé a především posílit jejich právo tam být.
IPCC dospívá k závěru, že zlepšení potravinové bezpečnosti v prostředí zrychlujících se klimatických změn bude vyžadovat revoluci v nakládání s půdou. Mimo jiné bude zapotřebí, aby farmáři zaváděli zemědělské postupy, které zlepší odolnost proti klimatickým změnám, zachovají půdu i stromy a zvýší produkci – například kvalitnější zavlažování, terasování a agrolesnictví.
Přesto miliony venkovanů postrádají potřebnou stabilitu či příležitosti investovat do takové transformace, do značné míry kvůli nejistým pozemkovým právům. Se zintenzivňováním klimatických změn je jejich živobytí stále méně udržitelné a nabídka potravin stále nejistější. Mnoho venkovských rodin dokáže sotva přežít, natož aby vybředly z chudoby.
Problém je obzvláště výrazný v Latinské Americe, regionu s nejnerovnější distribucí půdy na světě. Více než polovinu veškeré úrodné půdy v Latinské Americe drží pouhé 1% farem, přičemž zejména venkovští a domorodí obyvatelé jen minimálně požívají bezpečných pozemkových práv. Proto nemohou náležitě využívat právě to, co by mělo být jejich nejcennějším aktivem, a dokonce nemohou počítat ani s tím, že toto aktivum zůstane v jejich držení.
Zejména střední Ameriku sužují pozemková nerovnost a hlad zapříčiněný klimatickými změnami. V takzvaném "suchém koridoru", který se táhne přes Guatemalu, Salvador, Honduras a Nikaraguu a žije v něm polovina drobných pěstitelů základních obilnin ve střední Americe, urychlilo pětileté setrvalé sucho znehodnocování půdy a silně poznamenalo výnosy plodin i ekonomickou jistotu.
Odhaduje se, že 1,4 milionu lidí v "suchém koridoru" dnes potřebuje potravinovou pomoc. Podpory se však dosud dočkalo pouhých 160 000 lidí. Mnohdy se zdá, že jediným řešením je migrace – ať už do městských oblastí v domovské zemi nebo přes hranice do prostředí s vyšší potravinovou bezpečností. Nikoliv náhodou pochází většina z tisícovek zoufalých migrantů přicházejících k jižním hranicím Spojených států právě ze střední Ameriky.
Subscribe now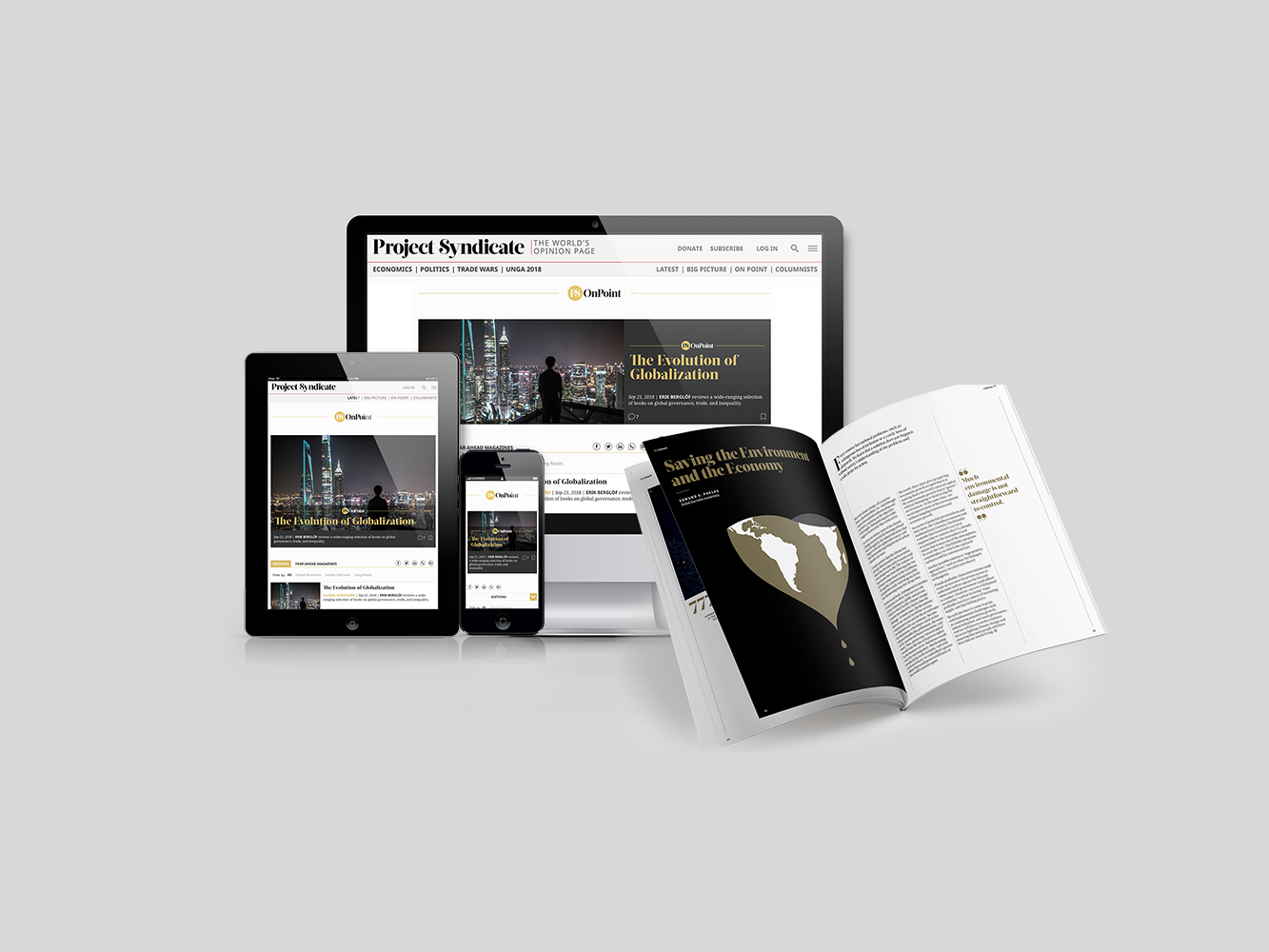 Subscribe now
Subscribe today and get unlimited access to OnPoint, the Big Picture, the PS archive of more than 14,000 commentaries, and our annual magazine, for less than $2 a week.
Takto rozsáhlá migrace má dopady na pozemková práva v městských i venkovských oblastech. Lidé, kteří migrují do měst, často nakonec žijí ve slumech, bez přístupu k odpovídajícímu bydlení, natožpak k základním službám, jako jsou veřejná doprava, čistá voda a kanalizace, školy či zdravotnická zařízení. U obyvatel slumů hrozí vysoké riziko přesídlení, v neposlední řadě proto, že málokterý z nich má písemně doložené pozemkové právo.
Návrat na venkov, odkud přišli, mnohdy pro tyto migranty nepřipadá v úvahu, jelikož postrádají vymahatelná práva na pozemek, který opustili. Ti, kdo zůstanou, se stávají terčem uchvacování půdy zámožnějšími a silnějšími vlastníky, takže rodinám nezbude než migrovat také. A protože klimatické změny zmenšují celkovou výměru orné půdy, střety o zbylou půdu se vyhrocují nejen v Latinské Americe, ale i na celém světě.
Jde o dalekosáhlý problém, který však má přímočaré řešení: právní reformy, jež posílí pozemková práva venkovských komunit. Získají-li farmáři bezpečný nárok na půdu, budou mít možnost i motivaci investovat do zlepšení klimatické odolnosti a produktivity, a tím i do zvýšení potravinové bezpečnosti pro své komunity i země. Cílená podpora těchto investic by samozřejmě celý proces urychlila.
Takové úsilí – které prosazují mnozí dárci, mezinárodní instituce i nevládní organizace (včetně mé společnosti Landesa) – by zároveň mohlo napomoci k rozetnutí začarovaného kruhu chudoby, což by vedlo k lepším hospodářským a rozvojovým výsledkům. Pozemková reforma byla "tajným lektvarem", jenž zrychlil ekonomiky "asijských tygrů". Čínský hospodářský zázrak byl postaven na individuálních vlastnických právech venkovských farmářů. Podobná opatření výrazně napomohla k růstu příjmů venkovanů na celém světě, a to i na tak odlišných místech, jako jsou Indie, Rwanda nebo Kyrgyzstán.
Americký prezident Donald Trump označil prudký vzestup migrace ze střední Ameriky za "bezpečnostní krizi", kterou se jeho administrativa snaží řešit zadržováním zoufalých migrantů a oddělováním dětí od rodin.
Ve skutečnosti je krize, které USA na svých jižních hranicích čelí, krizí humanitární – krizí, jež vyžaduje pozitivní přístup. Místo aby se americká vláda zaměřovala na odstrašení, musí spolu s dalšími dárci pomoci řešit základní příčiny migrace. To znamená investovat do rozvojových programů, které posílí hospodářskou a potravinovou bezpečnost odbouráváním neviditelné zátěže v podobě nejistých pozemkových práv pro miliony nejchudších lidí světa.
Z angličtiny přeložil Jiří Kobělka.