Dejme deštným pralesům cenovku
NEW YORK – Počátkem října, krátce poté, co hurikán Maria způsobil sesuv půdy v Portoriku, uvedl šéf společnosti Tesla Elon Musk na Twitteru, že pokud jeho firma dostane příležitost, dokáže přebudovat elektrickou síť na ostrově s využitím solární energie. Bylo to smělé tvrzení s ohledem na to, že přišlo uprostřed tak velkého lidského utrpení. Z technologického hlediska však bylo jeho načasování ideální. Do konce října byly v sanjuanské nemocnici Hospital del Niño nainstalovány solární panely a velkokapacitní baterie a pracuje se i na dalších projektech.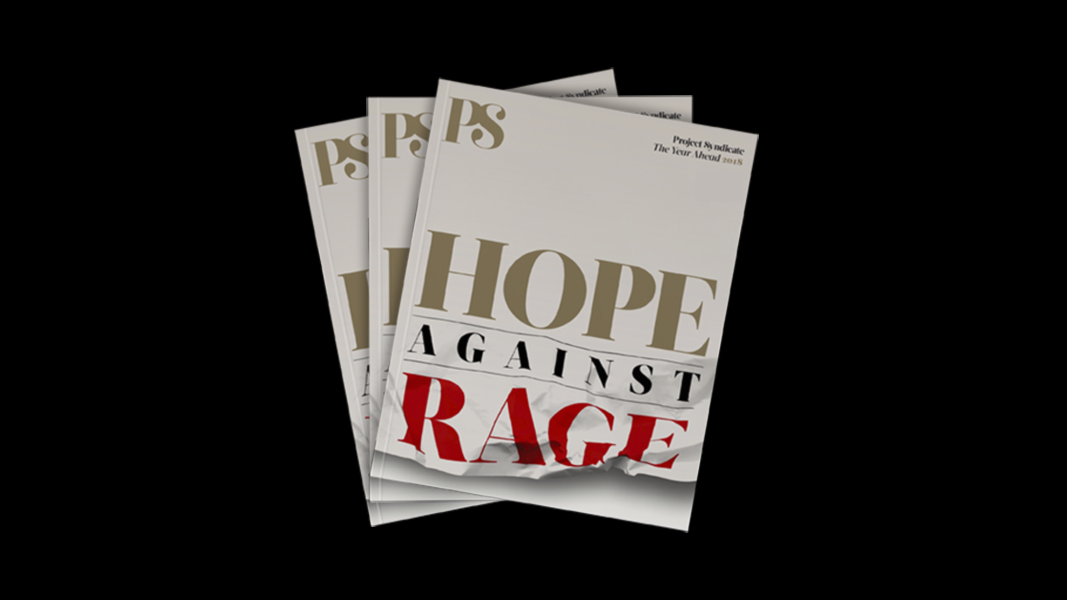 The Year Ahead 2018
The world's leading thinkers and policymakers examine what's come apart in the past year, and anticipate what will define the year ahead.
Tomuto typu reakce na přírodní katastrofu – tedy nahrazení energetické sítě odkázané na fosilní paliva obnovitelnou energií – bychom měli tleskat. Ovšem nehledě na to, jak čisté a efektivní mohou obnovitelné zdroje energie být, nikdy zcela nezmírní klimatické vlivy, které přiženou na pobřeží další hurikány, jako byla Maria.
Existuje jiný způsob, jak toho dosáhnout, a ten je navíc mnohem levnější než Muskův návrh.
V Portoriku se vyskytuje jeden z nejúčinnějších a nejlevnějších dostupných nástrojů v boji proti klimatickým změnám: deštné pralesy. Na nejvýchodnějším výběžku ostrova roste na ploše 115 kilometrů čtverečních Národní prales El Yunque, který je jedním z nejvýznamnějších systémů zachycování a ukládání oxidu uhličitého v celém Karibiku.
Maria zničila i tento prales. Šéfové technologických firem však netweetují o obnově tohoto zdroje, protože momentálně nespatřují žádný životaschopný obchodní model spojený se záchranou stromů.
Co kdyby však takový model existoval? Co kdyby existovaly cesty, jak zařídit, aby živé tropické pralesy měly větší cenu než mrtvé?
Globální lídři se touto otázkou zaobírají léta. A během klimatických rozhovorů OSN přišli s novátorským řešením: s iniciativou nazvanou Snižování emisí z odlesňování a degradace lesů (REDD+). Základní myšlenka je prostá: při správných pobídkách budou lidé, vlády i průmyslové firmy tropické pralesy chránit a obnovovat, místo aby je plundrovaly. Výměnou za to získá svět více uhlíkových sil, která budou jímat skleníkové plyny.
Iniciativa REDD+, jež v různých formách existuje už téměř deset let, představuje platební strukturu pro ochranářské a obnovovací úsilí. Díky tomu, že pralesům připisuje ekonomickou hodnotu za jejich roli při rozsáhlém zachycování a ukládání uhlíku, umožňuje REDD+, aby i stojící stromy mohly konkurovat lukrativním způsobům využívání půdy, jejichž výsledkem je odlesňování – například kácení či zemědělské činnosti.
První rozsáhlý program REDD+ vznikl v roce 2008 jako dohoda mezi Norskem a Brazílií. Norsko souhlasilo s tím, že poskytne Brazílii miliardu dolarů formou "plateb vázaných na výkon", pokud úspěšně ochrání své deštné pralesy. Peníze z Norska putovaly ve splátkách podle toho, jak Brazílie chránila své lesy. Výsledky byly působivé: Brazílie snížila v posledních deseti letech průměrné tempo odlesňování v Amazonii o více než 60%, což vedlo k pohlcení zhruba 3,6 miliard tun oxidu uhličitého, tedy více než u kterékoliv jiné země. A Norsko dokázalo přispět ke zmírnění globálních emisí oxidu uhličitého.
Navzdory úspěchu tohoto pilotního partnerství však dnes program REDD+ zoufale potřebuje kapitál. Řešení se v mnoha ohledech podobá Muskovu solárnímu návrhu pro Portoriko. Inovace ovšem tentokrát nemá technický, nýbrž finanční ráz.
Pokud by vznikl trh s REDD+ kredity, vytvořily by se investiční příležitosti v oblasti ochrany tropických pralesů pro silné průmyslové znečišťovatele. Při adekvátním politickém rámci by se REDD+ kredity daly nabízet prostřednictvím stávajících povolenkových trhů – jako jsou trhy s uhlíkovými kredity v Kalifornii či Jižní Koreji –, čímž by se uvolnily miliardy dalšího kapitálu určeného na zalesňovací aktivity.
Rozvoj takového rámce by zároveň umožnil, aby se REDD+ stal součástí budoucích povolenkových systémů, například systému, který dnes vyvíjí globální sektor letecké dopravy s cílem stanovit emisní strop, případně trhu s uhlíkovými povolenkami, jehož činnost chce ještě letos zahájit Čína. Integrace do těchto trhů by mohla otevřít také nové kanály financování ochrany pralesů a zalesňování, poněvadž by umožnila finančním prostředníkům, jako je Akcelerační fond REDD+, propojovat projekty REDD+ přímo se soukromým sektorem.
Zatím je většina těchto nápadů pouhou aspirací. REDD+ je jen souborem principů a trh s lesními kredity bude vyžadovat pravidla a standardy, jimiž se budou muset řídit mechanismy alokace plateb za ochranu a zalesňování i integrace do současných trhů. Globální lídři, kteří se tento týden scházejí v německém Bonnu na konferenci OSN o klimatických změnách, mohou tomuto úsilí napomoci tím, že budou pokračovat v podpoře vývoje efektivních a transparentních účetních mechanismů u projektů REDD+.
Otálení je nebezpečné. Během dvou let od schválení pařížské klimatické dohody se značně zintenzivnilo odlesňování v Indonésii a v některých částech Amazonie, kde roste velká část největších a nejdůležitějších tropických pralesů na světě. Podle Svazu znepokojených vědců má odlesňování v tropech za následek zvýšení objemu CO2 v atmosféře o tři miliardy tun ročně – to je více než podíl celosvětového dopravního sektoru.
Žádná technologie nedokáže uhlík ukládat tak účinně jako tropické pralesy; jejich záchrana a obnova představuje jednu z nejlevnějších a nejrozsáhlejších forem zmírňování či zachycování emisí a současně nabízí bezpočet dalších ekologických a společenských přínosů. Abychom této klíčové hráze proti oteplování planety využili, musí více stromů zůstat na svých místech. Pro ty z nás, kdo se domnívají, že trh s lesními kredity by mohl představovat klíčový nástroj k ochraně planety, nastala naše "Muskova chvíle". Musíme být podobně smělí.
Z angličtiny přeložil Jiří Kobělka.