Le Partenariat Trans-Pacifique est-il bon pour l'Amérique ?
WASHINGTON, DC – Le Partenariat Trans-Pacifique, l'accord de grande envergure sur le commerce et les investissements que les États-Unis ont négocié avec 11 autres pays, (dont le Canada, le Mexique, le Japon, la Malaisie, l'Australie et le Vietnam), fait à présent l'objet d'un débat. Pour qu'il entre en vigueur, le Congrès américain doit approuver le PTP, ce qui est peu probable avant que suffisamment de membres ne se décident sur le fond de l'affaire. Que représente donc le PTP pour les électeurs américains actuellement et pour l'avenir ?
Tout d'abord, alors que le PTP va probablement générer un gain global pour l'économie américaine en termes de PIB et de revenus pour les citoyens, ce gain est très faible et provient principalement de meilleures opportunités pour les exportations américaines, en réduisant les barrières tarifaires et non tarifaires dans d'autres pays. Certaines importations vont devenir moins coûteuses, ce qui va faire le bonheur des consommateurs américains.
Dans une étude analytique commanditée par l'administration du Président Barack Obama, les prévisions laissent penser que l'approbation du PTP pourrait rendre la taille totale de l'économie américaine supérieure de 0,5% en 2030, par rapport à l'hypothèse contraire où le PTP ne serait pas approuvé. Il faut bien remarquer que cette estimation porte sur l'effet du PTP au niveau du revenu global après 15 ans et non pas sur son impact sur le taux de croissance annuel.
Étant donné que cette évaluation est avancée par les partisans du PTP, il semble raisonnable de supposer qu'elle représente l'hypothèse haute de ce qu'ils considèrent comme plausible. (Je suis chercheur au Peterson Institute for International Economics, sous les auspices duquel l'étude a été publiée, mais je n'ai pas participé à son élaboration.) Malheureusement les modélisations utilisées dans ce domaine ne génèrent pas de plages d'erreur ni d'intervalles de confiance. En fait, étant donné la complexité de l'accord commercial (notamment l'accent mis sur les obstacles non tarifaires difficiles à quantifier), ces estimations risquent d'être extrêmement imprécises.
En second lieu, ces modèles ignorent les questions clés propres à toute analyse quantitative. Par exemple, lorsque les importations augmentent, il y a des effets négatifs importants sur l'emploi. Ce point a été établit de manière incontestable par une recherche remarquable de Daron Acemoglu, David Autor, David Dorn, Gordon Hanson et Brendan Price, qui ont constaté que « le total des pertes d'emplois dû à la concurrence croissante des importations chinoises sur la période allant de 1999 à 2011 » se situait entre 2 et 2,4 millions.
Les gens qui perdent des emplois bien rémunérés dans le secteur de l'industrie trouvent un autre emploi, mais généralement à un salaire bien inférieur dans un segment de faible productivité du secteur des services. En principe, ils pourraient être indemnisés pour cette perte de revenu à vie. Mais cette indemnisation est très limitée aux États-Unis. En réalité, il existe des effets durables sinon permanents sur certaines communautés, en particulier sur les personnes moins instruites dans les endroits où la prospérité reposait sur l'industrie, mais qui subissent présent une concurrence accrue de la part des importateurs.
Subscribe to PS Digital Now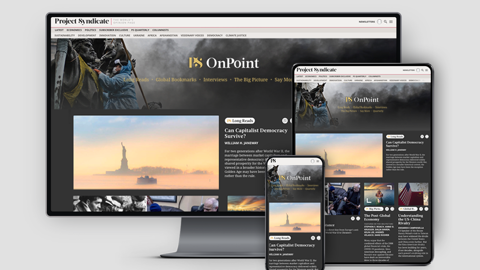 Subscribe to PS Digital Now
Access every new PS commentary, our entire On Point suite of subscriber-exclusive content – including Longer Reads, Insider Interviews, Big Picture/Big Question, and Say More – and the full PS archive.
En outre, le modèle pro-PTP suppose que les salaires augmentent la productivité. Cela était autrefois le cas aux États-Unis. Mais la relation s'est considérablement affaiblie au cours des dernières décennies, précisément au moment où la mondialisation s'est accélérée. Ainsi, les estimations de la modélisation, relatives à la manière dont les travailleurs non qualifiés vont bénéficier du PTP, semblent un peu tirées par les cheveux.
Troisièmement enfin, fonder une décision politique uniquement sur des modélisations semble périlleux. Le PTP va modifier de nombreuses autres dimensions de la politique publique, notamment les protections offertes aux investisseurs étrangers (qui leur facilitent les poursuites en justice à l'encontre des gouvernements), ainsi que l'accès à certains médicaments à des prix abordables (pour les pays à faibles revenus mais aussi potentiellement pour les Américains).
Par ailleurs, il est frappant de constater qu'actuellement le PTP ne fait pour ainsi dire rien pour décourager la manipulation des devises : il s'est montré favorable à une intervention unilatérale sur le marché des changes, dans le but d'une dévaluation monétaire et en vue d'obtenir un avantage concurrentiel. Dans les années 1980, les importations de biens et services vers les États-Unis représentaient environ 10% du PIB. À présent, ce chiffre est d'environ 17% et le PTP va vraisemblablement le faire augmenter (si l'on en croit les modélisations). Mais alors même que les États-Unis font davantage de commerce avec le reste du monde, ils deviennent plus vulnérables aux pertes d'emploi causées par la manipulation de devises.
Compte tenu des éléments disponibles, il semble juste de tirer les conclusions suivantes au sujet du PTP : il va probablement se traduire par une augmentation très faible du PIB total, il risque de faire augmenter au moins dans une certaine mesure et il pourrait bien faire augmenter le nombre d'emplois menacés, sans fournir aucune protection équivalente contre la manipulation de devises.
L'International Trade Commission effectue une évaluation approfondie du PTP, qui devrait être prête dans quelques mois. On peut espérer que l'ITC fournira une analyse plus complète et plus fine (portant notamment sur les inconvénients potentiels pour différents secteurs), que celle qui est actuellement disponible.
Une évaluation objective prouvera que le PTP n'est pas un pari gagné d'avance et qui, pour cette raison, devrait être approuvé automatiquement. Un examen et une discussion dans tous les détails de l'accord est justifiée. La bonne nouvelle, c'est que ce processus d'évaluation minutieuse est actuellement en cours.