Klimatické vůdcovství znamená konec produkce fosilních paliv
,
VANCOUVER/BERLÍN – Konec éry fosilních paliv je na obzoru. S obnovitelnými zdroji, jako je solární či větrná energie, které stále překonávají očekávání, s nárůstem elektrických vozidel vysoko nad odhady a s celosvětovým uvědoměním vlád, jak urgentní je řešit klimatickou krizi, se zdá vše nalinkováno.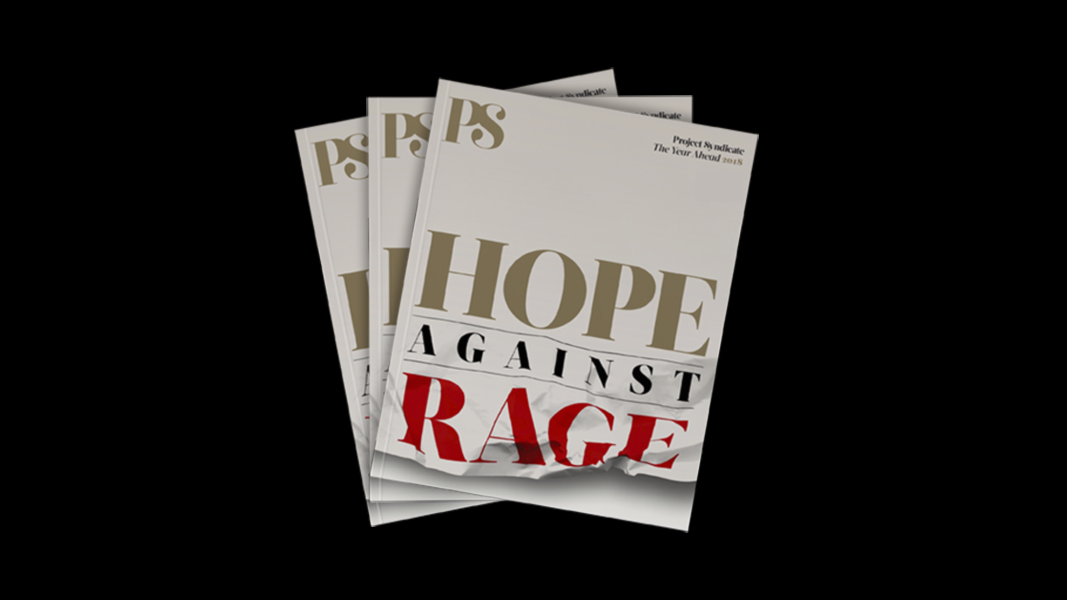 The Year Ahead 2018
The world's leading thinkers and policymakers examine what's come apart in the past year, and anticipate what will define the year ahead.
A přesto nějak není řešena otázka, která je pro toto vše hlavní: jaký je plán na odvykání si od ropy, uhlí a plynu?
Tato otázka se stává čím dál naléhavější, jelikož vlády na celém světě, od Argentini přes Indii až po Norsko, podporují plány na pokračování produkce fosilních paliv a hledání dalších. Tyto vlády tvrdí, že nové projekty s fosilními palivy jsou zcela v souladu s jejich závazky v rámci Pařížské klimatické úmluvy, navzdory faktu, že i spalování již existujících fosilních rezerv posune globální teplotu o více než 2°C nad úroveň před industrializací – a tedy daleko za limit stanovený v rámci této úmluvy. Je to alarmující příklad kognitivní neshody.
Realitou je, že dnešní omezení produkce fosilních paliv je zásadní, pokud se chceme vyhnout pokračujícímu omezení energetické infrastruktury a politické dynamiky, která by učinil pozdější odklon od fosilních paliv obtížnější a dražší. Vyvstane také důležitá otázka o kapitálu: Kdo prodá poslední barel ropy? Kdo zaplatí přechod na obnovitelné zdroje? A kdo bude kompenzovat postižené komunity a pracovníky? Nakonec musí být však tyto otázky zodpovězeny a to v rámci širšího kontextu klimatické spravedlnosti.
Klimatická změna bývá nazývána morální výzvou naší generace. Jen tento rok již svět čelil bezprecedentním povodním, hurikánům, lesním požárům a suchům na doslova každém kontinentu. Skutečná bouře však teprve přijde. Pokud se chceme vyhnout těm nejvíce devastujícím dopadům, nebude postupné odstraňování uhlí - klimatický zabiják číslo jedna – stačit. Bezpečná klimatická budoucnost vyžaduje ukončené ropného věku.
Dobrá zpráva je, že společenská změna není postupný, lineární proces. Namísto toho probíhá mnohdy ve vlnách, které charakterizují momenty "bodu zvratu," které přináší souhra technologického pokroku, finančních pobídek, politického vedení a, co je nejpodstatnější, společenské mobilizace. Zdá se, že takový okamžik nastává.
Předně, technologie jde kupředu rychleji, než si kdo myslel. Před dvaceti lety, když jsme začali pracovat na klimatických tématech, jsme posílali faxy, telefonovali z pevných linek a vyvolávali fotografii z 35mm filmů v temných komorách. Za dalších dvacet let od současnosti budeme žít ve světě, který je poháněn sluncem, vodou a větrem.
Navíc, opozice veřejnosti proti rozvoji fosilních paliv narůstá a vytváří politický a tlak a finanční a právní riziko. Běžní lidé po celém světě tvrdě pracují na zastavení projektů, které nejsou konzistentní s klimaticky bezpečnou budoucností, ať již protesty proti Dakota Access Pipeline v USA, nebo Kinder Morgan Trans Mountain Pipeline System v Kanadě; připojením se k blokádě "kajaktivistů" proti vrtným soupravám v Arktidě; nebo prostřednictvím lokálních referend na zastavení ropných a uhelných projektů v Kolumbii.
V nedávné době podepsalo přes 450 organizací z více než 70 zemí Lofotskou deklaraci, která explicitně volá po organizovaném ústupu sektoru s fosilními palivy. Deklarace požaduje vedení od těch, kdo si to mohou dovolit, jednoduchý přechod od těch, kterých se to týká a podporu pro země, které čelí největším výzvám.
Bohaté země by měly vést. Norsko například není pouze jednou z nejbohatších zemí na světě; je to také sedmý největší exportér uhlíkatých emisí a pokračuje v povolování průzkumu a rozvoje nových zdrojů ropy a zemního plynu. Navrhované a budoucí projekty by mohly navýšit množství emisí, které Norsko umožňuje, až o 150%.
Pokud má Norsko dostát své roli lídra v mezinárodní klimatické diskuzi, musí jeho vláda aktivně pracovat na omezení produkce, zatímco bude během tohoto přechodu podporovat postižené zaměstnance a společenství. Kanada, další bohatá země, která se považuje za klimatického lídra, navzdory tomu, že pokračuje v nových projektech s ropou a zemním plynem, by měl udělat to stejné.
Některé země již směřují tím správným směrem. Francouzský prezident Emmanuel Macron představil zákon, který postupně do roku 2040 ruší hledání zdrojů ropy a zemního plynu a jejich produkci a to na území Francie i v zámořských oblastech; skotská vláda frakování zakázala zcela; a Kostarika nyní produkuje převážnou většinu své elektřiny bez ropy. Opravdová práce však teprve přijde, až země nejen zruší plány na novou infrastrukturu založenou na fosilních palivech, ale až začnou utlumovat existující systémy.
Ekonomika bez fosilních paliv se může stát cíleně nebo samovolně. Pokud ji vytvoříme účelně, můžeme řešit témata, jako jsou rovnost a lidská práva, zajistit, že je přechod hladký a férový a že nová energetická struktura dává ekologický smysl a je demokraticky kontrolovaná. Pokud dovolíme, aby se proces odehrál sám o sobě, bude mnoho oblastí zaseknutých na plynovodech vedoucích nikam, zpola budovaných dolech a opuštěných majetcích, které oslabují ekonomiku a přispívají k politické polarizaci a společenskému neklidu.
Občané na celém světě prosazují vizi lepší budoucnosti – budoucnosti, ve které spravují společenství, ne korporace, jejich přírodní zdroje a ekosystémy jako společné, kde lidé konzumují méně, vytvářejí méně toxického plastického odpadu a žijí v obecně zdravějším prostředí. Je na našich politických vůdcích, aby tuto vizi převedli v realitu. Měli by aktivně pracovat na přípravě jednoduchého a inteligentního posunu k budoucnosti bez fosilních paliv a nedělat dosažení této budoucnosti těžší a dražší.
(Autoři by rádi poděkovali Hannah McKinnon z Oil Change International za její pomoc s tímto komentářem.)