Plan Marshalla Dla Planety
LONDYN – W roku zdominowanym przez COVID-19 można zrozumieć dlaczego zaniedbaliśmy największy egzystencjalny kryzys, z jakim mamy do czynienia: gwałtowną zmianę klimatu. Ale musimy szybko nadrobić stracony czas, zanim będzie za późno.
Na szczęście perspektywy skutecznych międzynarodowych działań klimatycznych w 2021 roku wyglądają już dużo lepiej niż kilka miesięcy temu. Gdy tylko prezydent elekt Joe Biden obejmie urząd w styczniu, Stany Zjednoczone przyłączą się ponownie do porozumieniaklimatycznegozParyża z 2015 r. - historycznego protokołu, którego celem jest ograniczenie globalnego ocieplenia do znacznie poniżej 2 ° C, a najlepiej do 1,5 ° C, w stosunku do poziomów przedindustrialnych.
Będzie to niewątpliwy sygnał, że największa gospodarka świata znów poważnie myśli o przyspieszeniu przejścia na zerową emisję dwutlenku węgla netto i będzie opierać się na niedawnym zobowiązaniu Chin do neutralizacji emisji dwutlenku węgla przed 2060 r. Te dwa supermocarstwa zdefiniują dwudziesty pierwszy wiek, więc perspektywa ich wzmocnionej współpracy w dziedzinie klimatu stanowi prawdziwy powód do optymizmu.
Podobnie Unia Europejska kontynuuje swój ambitny plan tzw. EuropejskiZielonyŁad i dąży do zachowania neutralności klimatycznej do 2050 r. Dziesięciopunktowyplan premiera Wielkiej Brytanii Borisa Johnsona dotyczący zielonej rewolucji przemysłowej również wskazuje drogę do przodu. Efektywność energetyczna i dywersyfikacja, zrównoważona infrastruktura i mieszkalnictwo, wytwarzanie energii ze źródeł odnawialnych, ekologiczne technologie, wychwytywanie i składowanie dwutlenku węgla oraz rozwiązania oparte na przyrodzie - wszystko to zapewnia jasną drogę do przyszłościzzerowymnetto. To taki "Plan Marshalla dla planety," którego pilnie potrzebujemy i musimy teraz przyspieszyć w celu osiągnięcia prawdziwego zielonego ożywienia.
Obserwowanie mobilizacji społeczności międzynarodowej jest zdecydowanie zachęcające. W przyszłym roku Chiny odegrają kluczową rolę w ochronie i przywracaniu przyrody jako gospodarz Konferencji Narodów Zjednoczonych na temat różnorodności biologicznej (COP15). Spotkanie to nastąpi w krytycznym momencie:miliongatunków jest zagrożonych wyginięciem, a niszczenie naszych oceanów, lasów, torfowisk i namorzynów - z których wszystkie działają jak podstawowe pochłaniacze dwutlenku węgla - niestety stało się rutynową sprawą.
Nasz kapitał naturalny i bioróżnorodność, wyceniane na 125 bilionówdolarówrocznie, są prawdziwym źródłem naszego bogactwa. Lub jak twierdzi ekonomista Herman Daly, "gospodarka jest w całości zależną od środowiska jednostką zależną, a nie na odwrót." Dlatego Business for Nature - zróżnicowana grupa ponad 600 firm i 50 organizacji partnerskich - opowiada się za bardziej ambitnymi działaniami rządów i korporacji, aby zapewnić naturze sieć bezpieczeństwa, której potrzebuje, aby mogła się rozwijać.
Subscribe to Project Syndicate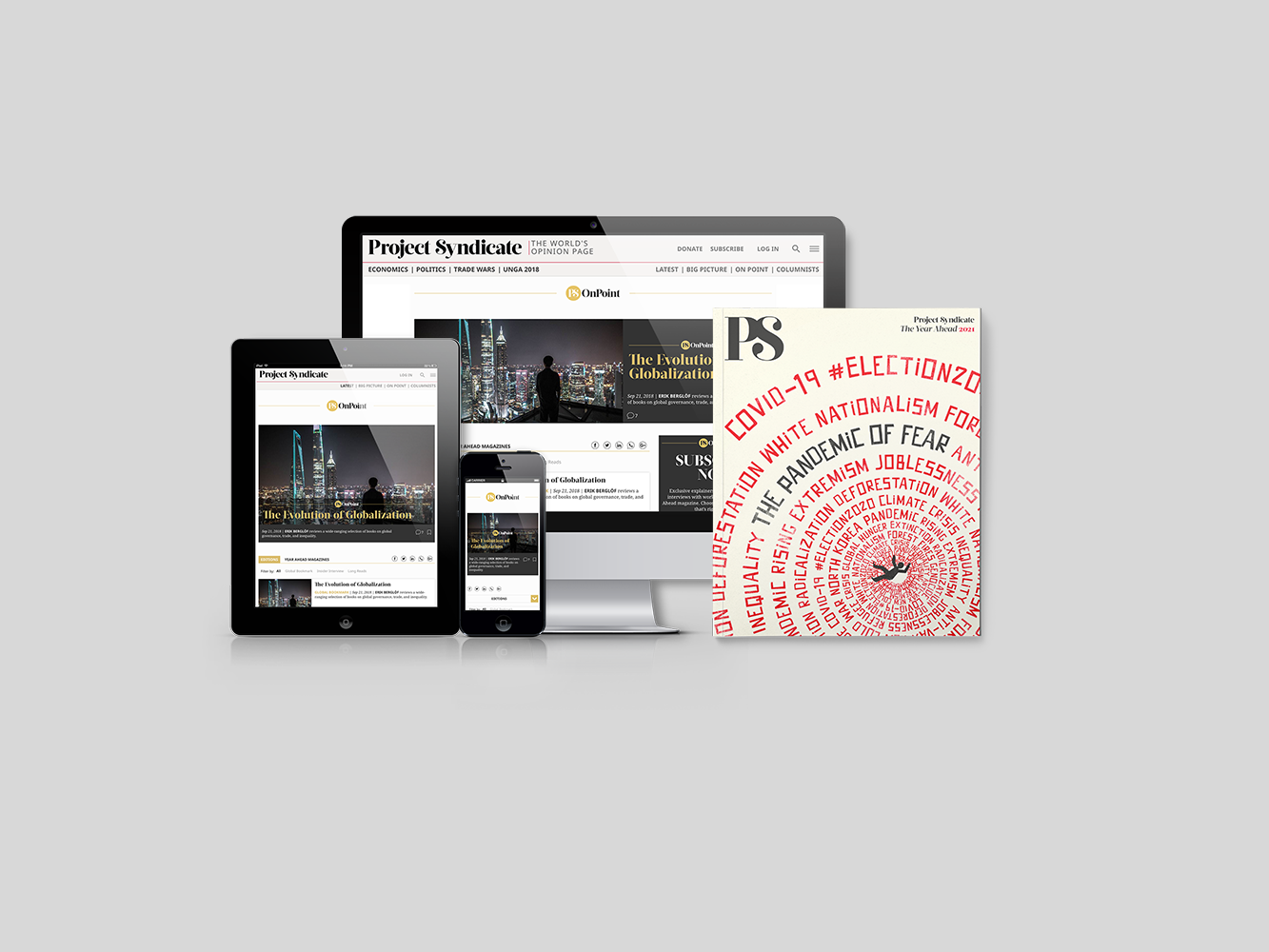 Subscribe to Project Syndicate
Enjoy unlimited access to the ideas and opinions of the world's leading thinkers, including weekly long reads, book reviews, and interviews; The Year Ahead annual print magazine; the complete PS archive; and more – All for less than $9 a month.
Ważną okazją do podniesienia zbiorowych ambicji będą również przyszłoroczne szczyty ONZ ds. SystemówŻywnościowych i ŻywieniadlaWzrostu. Musimy pilnie zmienić przeznaczenie dopłat do rolnictwa, aby zapewnić lepsze wyniki dla ludzi, klimatu i przyrody. Ponadto musimy przestawić publiczne zamówienia żywnościowe na diety roślinne i odejść od żywności wysoko przetworzonej, wprowadzić bardziej produktywne i regeneracyjne praktyki rolnicze, wspierać środki do życia na wsi i zobowiązać się do ambitnych celów dotyczących ograniczenia strat i marnotrawstwa żywności. Biorąc pod uwagę, że 25% globalnych emisji CO2 jest związanych z użytkowaniem gruntów, nie powinniśmy lekceważyć wkładu, jaki transformacja systemów żywnościowych może wnieść w walkę ze zmianami klimatycznymi.
Ale chyba najbardziej krytycznym międzynarodowym spotkaniem w 2021 r. będzie listopadowa konferencjaklimatycznaONZ (COP26) w Glasgow. Rządy muszą wzmocnić swoje środki redukcji emisji dwutlenku węgla w wyścigu na szczyt, który pomoże światu osiągnąć zerową emisję netto do 2050 r. Co najważniejsze, COP26 musi również podtrzymać zobowiązanie krajów bogatych do zapewnienia biedniejszym gospodarkom finansowania klimatycznego, którego potrzebują, aby poradzić sobie z ekstremalnymi zagrożeniami pogodowymi - burzami, suszami i pożarami - które nasilają się i hamują ich rozwój i wzrost.
To powiedziawszy, decydujące działania w dziedzinie klimatu nie mogą leżeć wyłącznie w gestii rządów. Biznes musi również odegrać swoją rolę, wyznaczając naukowe cele w zakresie redukcji emisji, poprawiając efektywność energetyczną, usprawniając raportowanie i ujawnianie informacji o klimacie oraz eliminując wylesianie z łańcuchów dostaw.
Koalicja We Mean Business to wspaniały przykład wspólnych działań sektora prywatnego. Firmy o łącznej wartości rynkowej przekraczającej 24 biliony dolarów współpracują, aby prowadzić ambitniejszą politykę klimatyczną i przyspieszyć przejście na gospodarkę bezemisyjną. Podobnie grupa zadaniowa ds. ujawnień finansowych związanych z klimatem pomaga firmom lepiej obliczać ryzyko i szanse związane ze zmianami klimatu, ułatwiając w ten sposób inwestorom wspieranie zrównoważonych przedsiębiorstw. Tworzy to efekt domina, który pomaga nadać rynkom finansowym bardziej ekologiczny kierunek.
Pandemia doprowadziła do tymczasowego spadku emisji gazów cieplarnianych i odradzania się przyrody. Jednak krótka ulga dla planety nie zastąpi spójnej globalnej strategii klimatycznej. Podsumowując: rok 2021 zapowiada się ważnym rokiem dla działań na rzecz klimatu, a wszystko musi prowadzić w kierunku czystszej i bardziej zrównoważonej przyszłości. Musimy skorzystać z tej okazji, póki jeszcze możemy.
Z angielskiego przetłumaczyła Marz McNamer