We moeten de mondiale weerstand versterken
POTSDAM – Nu de COVID-19-crisis over zijn eerste hoogtepunt heen is en overheden proberen hun ineenstortende economieën weer op te lappen, zullen velen in de verleiding komen hun toezeggingen op het gebied van het klimaat en de natuur niet gestand te doen. Zij moeten die impuls weerstaan.
Deze eeuw zal gekenmerkt worden door snelheid, schaal, connectiviteit en verrassing, waarbij mondiale pandemieën, klimaatchaos, ontbossing en de massale uitsterving van plant- en diersoorten onveranderlijk met elkaar interacteren en elkaar versterken. Als de hedendaagse kortetermijnmaatregelen om economieën te heropenen de economische veerkracht op de lange termijn niet bevorderen, via een effectief beheer van de mondiale commons, zal de volgende ramp slechts een kwestie van tijd zijn.
Dit komt doordat we te maken hebben met een nieuw risicolandschap, waarvan COVID-19 slechts de jongste manifestatie is. Dat landschap definieert ons huidige geologische tijdperk, dat van het Antropoceen, waarin de mensheid de dominante kracht op aarde is.
Naast de aanhoudende dreiging voor de mondiale volksgezondheid, liggen er klimaat- en biodiversiteitscrises op de loer. We lopen een serieus risico om de grens van 2°C opwarming van de aarde binnen slechts dertig jaar vanaf nu te overschrijden, en we bevinden ons middenin de zesde massa-uitsterving van plant- en diersoorten sinds het ontstaan van complexe levensvormen op aarde, 540 miljoen jaar geleden. Het passeren van deze ʻtipping points' kan verwoestende en onomkeerbare gevolgen hebben voor mensen overal ter wereld.
Bovendien hangen deze gezondheids-, klimaat- en biodiversiteitscrises samen. Pandemieën worden bijvoorbeeld waarschijnlijker naarmate we de planetaire grenzen die de stabiliteit van de aarde controleren blijven schenden. Snelle ontbossing zorgt voor een snellere opwarming van de aarde en voor een achteruitgang van de habitats van wilde planten en dieren. Voeg daar gedrag met een hoog risico (zoals de zogenoemde ʻnatte markten') en een laag vermogen om op noodtoestanden te reageren aan toe, en de omstandigheden zijn rijp voor de uitbraak van ziekten die overspringen van dier op mens en vervolgens uitgroeien tot catastrofale mondiale ziekte-uitbraken.
Het wetenschappelijk bewijsmateriaal duidt er niet alleen op dat dergelijke ʻzoönotische' ziekten in opkomst zijn, maar ook dat virussen sneller van dier op mens zullen overspringen als ontbossing de habitats van wilde dieren verwoest, en soorten worden verhandeld en geëxploiteerd.
Introductory Offer: Save 30% on PS Digital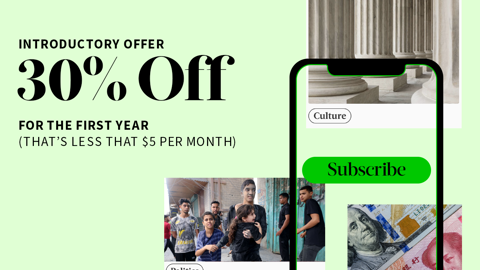 Introductory Offer: Save 30% on PS Digital
Subscribe now to gain greater access to Project Syndicate – including every commentary and our entire On Point suite of subscriber-exclusive content – starting at less than $5 per month.
De mondiale risico's houden rechtstreeks verband met een schaarste aan mondiale publieke goederen zoals ziektecontrole, en met het overmatig gebruik van de mondiale commons, zoals schone lucht en water, een stabiel klimaat, biodiversiteit en intacte bossen.
Maar verrassing is het nieuwe normaal als het gaat om de zaken die er het meest toe doen – gezondheid, veiligheid en duurzaamheid. Het moet derhalve onze langetermijnprioriteit zijn om de levering van mondiale publieke goederen te verbeteren, veerkracht in onze mondiale commons in te bouwen, en manieren te vinden om de onvermijdelijke economische schokken te verzachten.
Nu beleidsmakers proberen de economie weer op gang te brengen, zijn drie hervormingen derhalve van cruciaal belang.
In de eerste plaats moeten overheden de diverse reddingspakketten van biljoenen dollars integreren in een groen herstelplan dat bepaalde kernprincipes volgt. Om te beginnen moet zo'n plan de koolstofprijzen verhogen om publieke en private investeringen in de richting van duurzaamheid en behoud te stuwen. Sommige overheden zouden de beprijzing van koolstof kunnen beschouwen als nieuwe hinderpalen voor investeringen in wegen, bruggen en energiecentrales. Maar infrastructurele investeringen zónder de juiste prikkels maken de koolstofeconomie nog sterker, waardoor toekomstige aanpassingen duurder, zo niet onmogelijk worden.
Bovendien moeten de regeringen van de G20 obligaties met een looptijd van vijftig jaar gebruiken om een beleggingsfonds op poten te zetten dat projecten financiert die gericht zijn op het stimuleren van de economische duurzaamheid en veerkracht. Zo'n fonds, gefinancierd door alle lidstaten van de Europese Unie, zou duiden op politieke solidariteit en de onzekerheid verminderen, waardoor een cruciaal obstakel voor innovatie en ondernemerschap wordt weggenomen. Er moeten duidelijke duurzaamheidscriteria door geïmplementeerd worden, en er moet voorzien worden in kredieten tegen rentes die onder het markttarief liggen.
Daarnaast moeten de mondiale aanbodketens gebruikmaken van geografische diversificatie en de accumulatie van reservevoorraden om beter bestand te zijn tegen natuurrampen en pandemieën. Vooral het ontwerp van aanbodketens moet overwegingen van veiligheid, gezondheid en duurzaamheid belichamen, om te helpen zorgen voor de flexibele, betrouwbare en veilige levering van goederen en diensten, zoals lokaal voedsel en de productie van schone energie.
De tweede reeks hervormingen moet zich richten op het genereren van menselijke welvaart binnen de grenzen van de planeet, waardoor de catastrofale gevolgen van de opwarming van de aarde, de achteruitgang van het milieu en uitbraken van zoönotische ziekten worden vermeden. Een dergelijke aanpak zou ook de luchtkwaliteit verbeteren, zodat het aantal mensen dat ieder jaar voortijdig overlijdt aan luchtvervuiling (momenteel geschat op ongeveer zeven miljoen) aanzienlijk omlaag wordt gebracht. En het zou het risico op droogten, overstromingen, branden en ziekteuitbraken verminderen, en op de daarmee gepaard gaande voedselonveiligheid.
In concrete beleidstermen impliceert dit het adopteren van op de wetenschap gebaseerde doelstellingen die verder gaan dan de opwarming van de aarde. Het doel van het Parijse klimaatverdrag van het beperken van de opwarming van de aarde tot 1,5°C moet worden uitgebreid met mondiale doelstellingen op het gebied van het stopzetten van het biodiversiteitsverlies en het intact houden van ecosystemen op het land en in de zee.
In de laatste plaats moeten we het bestuur van onze mondiale commons versterken. Net zoals de atmosfeer een gedeelde mondiale commons is, omdat het gedrag van het ene land ieder ander land beïnvloedt, geldt dat ook voor menselijke interacties met wilde dieren, die de waarschijnlijkheid van zoönoses beïnvloeden. En om beter voorbereid te zijn op toekomstige pandemische uitbraken moeten we dringend de capaciteit van internationale instellingen als de Wereldgezondheidsorganisatie en het United Nations Environment Program versterken.
De veelvoudige catastrofale risico's van vandaag de dag vragen om dringende collectieve actie van alle landen, zodat we echte rentmeesters van de hele planeet kunnen worden. Dat is niet het onmogelijke vragen, maar eerder vragen om de erkenning dat ieders individuele gezondheid en welvaart afhangt van ons vermogen om de planetaire grenzen in acht te nemen en op een juiste manier te beheren wat van ons allemaal is.
Vertaling: Menno Grootveld