L'impact mondial du schiste américain
WASHINGTON, DC – La plus grande innovation énergétique jusqu'à notre siècle a été le développement du gaz de schiste et la ressource désignée sous le nom de pétrole de schiste. L'énergie du schiste se classe au premier rang non seulement en raison de son abondance aux États-Unis, mais aussi en raison de son énorme impact mondial, comme certains événements vont continuer de le prouver en 2014.
Le gaz de schiste et le pétrole de schiste des Etats-Unis sont déjà en train de modifier les marchés énergétiques mondiaux et de réduire la compétitivité globale de l'industrie européenne vis-à-vis des États-Unis et de la Chine. Ils apportent également des changements dans la politique mondiale. En effet, la manière dont l'énergie du schiste risque de modifier le rôle des Etats-Unis au Moyen-Orient est en passe de devenir un sujet d'actualité à Washington, DC et même au Moyen-Orient.
Cette révolution « non conventionnelle » dans le pétrole et le gaz n'a pas été rapide. La fracturation hydraulique ou « fracking » est connue depuis 1947 et les premières tentatives pour l'adapter aux schistes denses ont commencé au Texas au début des années 1980. Mais ce n'est qu'à la fin des années 1990 et début des années 2000 que le type spécifique de la fracturation des schistes, combiné au forage horizontal, a été perfectionné. Et son impact sur l'approvisionnement énergétique des États-Unis ne s'est fait remarquer qu'en 2008.
Depuis lors l'industrie s'est développée rapidement et le gaz de schiste représente actuellement 44% de la production totale de gaz naturel aux États-Unis. Etant donné l'offre abondante, les prix de l'essence aux États-Unis sont tombés à un tiers de ceux de l'Europe, tandis que l'Asie paie cinq fois plus cher. Le pétrole de schiste, produit par la même technologie que le gaz de schiste, stimule aussi la production américaine de pétrole avec une production de 56% depuis 2008 : une hausse qui dans l'absolu est supérieure à la production totale de huit des 12 pays de l'OPEP. En effet, l'Agence Internationale de l'Energie prévoit que dans les prochaines années les États-Unis vont devancer l'Arabie saoudite et la Russie et devenir le plus grand producteur de pétrole mondial.
Il y a cinq ans de cela, on prévoyait que les Etats-Unis devraient importer de grandes quantités de gaz naturel liquéfié pour compenser un déficit prévu de leur production nationale. A présent les États-Unis n'importent plus du tout de GNL et économisent ainsi 100 milliards de dollars sur leur facture annuelle des importations. Aux prix actuels, l'augmentation de la production américaine de pétrole a été encore réduite de 100 milliards dollars sur cette facture. En outre, la révolution non conventionnelle va créer plus de 2 millions d'emplois.
L'impact mondial est énorme. Une grande partie de la nouvelle capacité du GNL mondial a été élaborée en ayant les Etats-Unis à l'esprit. Aujourd'hui le marché américain est saturé par le gaz national bon marché, une partie de ce GNL est vendu en Europe, ce qui entraîne une concurrence inattendue pour les fournisseurs traditionnels russes et norvégiens.
Subscribe to PS Digital Now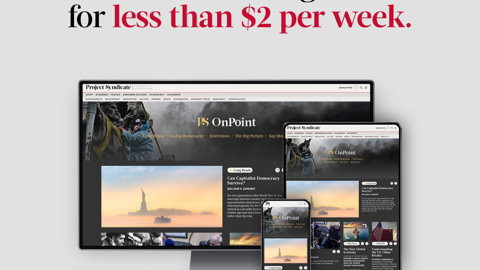 Subscribe to PS Digital Now
Access every new PS commentary, our entire On Point suite of subscriber-exclusive content – including Longer Reads, Insider Interviews, Big Picture/Big Question, and Say More – and the full PS archive.
Pour le Japon, l'absence de demande américaine en GNL a été une chance suite à la catastrophe de la centrale nucléaire de Fukushima Daiichi en 2011. Une grande partie de ce GNL a pu être utilisée par le Japon pour produire de l'électricité et remplacer l'électricité perdue par l'arrêt total de l'énergie nucléaire.
Beaucoup d'autres pays réévaluent leurs propres politiques énergétiques en fonction de la révolution de l'énergie non conventionnelle. La Chine, en tenant compte de la vitesse et de l'ampleur du développement du gaz de schiste aux États-Unis, a accordé une grande priorité au développement de toutes ses ressources en gaz non conventionnel. Pour la Chine, le remplacement du charbon par le gaz naturel dans la production d'électricité est essentiel pour atténuer le mécontentement de l'opinion publique et les problèmes de santé découlant de la lourde charge de la pollution atmosphérique urbaine.
L'essor du schiste aux États-Unis schiste a aussi un impact économique mondial plus large : le gaz de schiste américain change l'équilibre de la compétitivité dans l'économie mondiale, ce qui donne aux États-Unis un avantage imprévu. En effet, le gaz naturel bon marché provoque une renaissance de l'industrie américaine, car les sociétés construisent de nouvelles usines et agrandissent des installations existantes.
A travers toute l'Europe, les dirigeants de l'industrie sont de plus en plus inquiétés par la perte de compétitivité des entreprises par rapports aux usines qui emploient du gaz naturel bon marché et par le décalage conséquent de l'industrie européenne vers les Etats-Unis. C'est particulièrement inquiétant pour l'Allemagne, qui dépend des exportations pour la moitié de son PIB et dont les coûts énergétiques restent obstinément sur une trajectoire ascendante. Ces coûts élevés signifient que l'industrie allemande va perdre une part du marché mondial.
Quels que soient leurs objectifs pour modifier leur bouquet énergétique, les pays de l'Union européenne, qui souffrent déjà d'un fort chômage, devront réexaminer des stratégies énergétiques à coût élevé ou bien faire face à une compétitivité affaiblie et à la perte d'emplois.
L'impact géopolitique se fait déjà sentir. Par exemple, l'Iran prend maintenant au sérieux les négociations sur son programme nucléaire, ce qui n'aurait pas pu se produire sans le pétrole de schiste. Lorsque des sanctions strictes ont été imposées sur les exportations de pétrole iranien, beaucoup craignaient un possible pic des prix pétroliers et le manque de poids des sanctions en raison d'une offre alternative insuffisante. Mais l'augmentation de la production de pétrole des Etats-Unis au cours des deux dernières années a plus que compensé la production iranienne manquante, ce qui a permis aux sanctions de fonctionner (soutenues par des mesures financières parallèles), ce qui a poussé l'Iran à prendre les négociations au sérieux, ce qu'elle ne souhaitait pas faire il y a seulement deux ans.
Dans les capitales arabes, on redoute qu'une augmentation rapide de la production américaine en pétrole de schiste ne stimule un désengagement massif des Etats-Unis au Moyen-Orient. Mais ceci exagère l'influence des importations directes de pétrole sur la politique américaine dans cette région. Il ne fait aucun doute que la production en hausse des Etats-Unis, combinée à un carburant automobile à meilleur rendement, va continuer à faire baisser les importations américaines de pétrole. Et alors que les Etats-Unis vont continuer à importer du pétrole dans les années à venir, ils vont s'approvisionner davantage au Canada (malgré la controverse sur le pipeline Keystone XL).
Mais le fait est que l'approvisionnement au Moyen-Orient ne va pas peser bien lourd dans les prévisions pétrolières des États-Unis d'ici un bon moment. Après tout, avant même la croissance du pétrole de schiste, le golfe Persique fournissait seulement environ 10% de l'approvisionnement total des États-Unis. Ce n'était pas les importations américaines directes de pétrole du Moyen-Orient, mais plutôt l'importance du pétrole pour l'économie mondiale et pour la politique mondiale qui ont contribué à définir les intérêts stratégiques américains.
Le Moyen-Orient continuera d'être une arène d'une grande importance géopolitique et son pétrole sera essentiel au fonctionnement de l'économie mondiale. Cela implique que la région restera probablement un centre d'intérêt stratégique pour les Etats-Unis.
Cependant dans l'ensemble, la révolution de l'énergie du schiste offre bien une nouvelle source de résilience pour les Etats-Unis et renforce donc la position des Etats-Unis dans le monde. L'émergence du gaz de schiste et du pétrole de schiste aux États-Unis démontre une fois de plus comment l'innovation peut modifier l'équilibre du pouvoir économique et politique mondial.