Die anderen Tschernobyls der Ukraine
KIEW – 1983 wurden in der Sowjetunion zwei Atomreaktoren eingeweiht, die sich heute auf dem Staatsgebiet der Ukraine befinden. In einem von beiden, Block 4 in Tschernobyl, kam es zu einer Explosion und drei Jahre später zu einem Brand, bei denen große Mengen radioaktiver Partikel in die Atmosphäre gelangt sind – ein katastrophaler Unfall, dessen Folgen weit über die Grenzen der Ukraine hinaus immer noch spürbar sind. Der andere Reaktor, Block 1 des Kernkraftwerkes Süd-Ukraine, ist weiterhin in Betrieb, obwohl alle Anzeichen für seine Stilllegung sprechen.
Ohne die finanzielle Unterstützung europäischer Steuerzahler, die durch die Europäische Bank für Wiederaufbau und Entwicklung (EBWE) und die Europäische Atomgemeinschaft (Euratom) im Rahmen eines 600 Millionen Euro schweren Programms zur "sicherheitstechnischen Nachrüstung" geleistet wurde, wäre es wahrscheinlich unmöglich gewesen, die Laufzeit des Reaktors Süd-Ukraine 1 und der alternden Kernkraftwerken des Landes zu verlängern. Unter Missachtung sowohl des Übereinkommens über die Umweltverträglichkeitsprüfung im grenzüberschreitenden Rahmen (die Espoo-Konvention), als auch des EBWE-Kreditvertrages ist das Programm ohne irgendwelche Konsultationen mit den europäischen Nachbarn der Ukraine durchgeführt worden.
Dank dieses Engagements wurde die Laufzeit des Kernkraftwerks Süd-Ukraine von der Regulierungsbehörde für den Kernenergiesektor derUkraine(SNRIU) 2013 um zehn Jahre verlängert. Doch laut einer umfassenden Studie, die vergangenen Monat vom National Ecological Centre of Ukraine (NECU), einer NRO im Bereich Umweltschutz, veröffentlicht wurde, ist die Beurteilung, auf der diese Entscheidung beruht, mit schwerwiegenden Fehlern behaftet. Tatsächlich weist der Reaktor Süd-Ukraine 1 gefährliche Schwachstellen auf, wobei der in einigen Bereichen festgestellte Verschleiß tolerierbare Werte bereits um den Faktor zehn überschreitet. In der Studie wird gewarnt, dass derartige Schwachstellen zu einer nuklearen Notstandssituation führen können, unter anderem einer Freisetzung radioaktiver Stoffe innerhalb des Reaktors – oder sogar in die Umwelt.
Es handelt sich dabei keineswegs um einen Einzelfall. Drei der ukrainischen Reaktorblöcke werden derzeit über ihre geplante Laufzeit hinaus betrieben, und neun andere werden das Ende ihrer vorgesehenen Laufzeit innerhalb der kommenden fünf Jahre erreichen. Der Reaktor Süd-Ukraine 2 wird diesen Punkt in weniger als drei Wochen erreichen und das bedeutet, dass die SNRIU jetzt entscheiden muss, ob eine Laufzeitverlängerung dieses Reaktors um 20 Jahre genehmigt wird.
Die SNRIU wird diese überaus wichtige Entscheidung ohne Schlüsselinformationen über die Gesundheits- und Umweltrisiken treffen, die dieser Reaktor für die Ukraine und ihre Nachbarn darstellt. Obwohl dies der Verantwortung der Ukraine als Unterzeichner der Espoo-Konvention zuwiderläuft, eine Umweltverträglichkeitsprüfung im grenzüberschreitenden Rahmen durchzuführen (von der verpassten Gelegenheit, potenzielle Alternativen zur Fortsetzung des Reaktorbetriebs in Betracht zu ziehen ganz abgesehen), wird nicht damit gerechnet, dass eine solche Analyse vorgenommen wird.
Im letzten Monat haben sich Aktionsgruppen in benachbarten Ländern schriftlich an ihre Vertreter bei der EBWE gewandt und die Bank ersucht, ihre Unterstützung für den Weiterbetrieb ukrainischer Reaktorblöcke auszusetzen, bis eine grenzüberschreitende Prüfung erfolgt ist. Ein ähnlicher Brief, unterzeichnet von CEE Bankwatch und 45 anderen NRO im Bereich Umweltschutz aus der ganzen Region, ist bereits an die Generaldirektion Umwelt der Europäischen Kommission und an den EU-Direktor bei der EBWE übermittelt worden.
Subscribe to PS Digital Now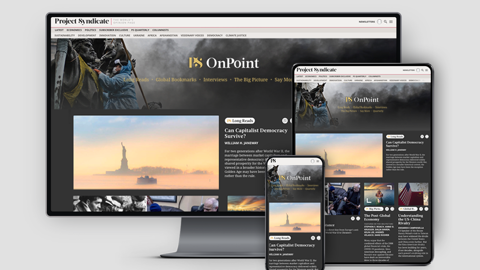 Subscribe to PS Digital Now
Access every new PS commentary, our entire On Point suite of subscriber-exclusive content – including Longer Reads, Insider Interviews, Big Picture/Big Question, and Say More – and the full PS archive.
Doch selbst mit einer solchen Analyse wäre die ukrainische Regulierungsbehörde für den Kernenergiesektor nicht in der Lage, den sicheren Betrieb alternder Reaktorblöcke zu gewährleisten. Wie in der NECU-Studie verdeutlicht wird, ist nicht nur ihre fachliche Kompetenz fragwürdig; ihre Unabhängigkeit ist durch die kürzlich erfolgte Entscheidung der Regierung, gesetzliche Auflagen für Unternehmen und Staatsbetriebe (außer im Hinblick auf die Besteuerung) erheblich zu reduzieren, drastisch eingeschränkt worden. Wie die EBWE im Februar bestätigt hat, ist es der SNRIU jetzt untersagt, die Initiative bei der Durchführung von Sicherheitsinspektionen zu ergreifen, was gegen die Bedingungen des Kreditvertrages mit der EBWE verstößt.
Ganz zu schweigen von der unmittelbaren Bedrohung durch den andauernden militärischen Konflikt mit von Russland unterstützten Rebellen im Donbass im Osten der Ukraine. Jenseits der offenkundigen Risiken, die mit Instabilität einhergehen, bezieht die Ukraine nicht nur einen Großteil des Brennstoffs für den Betrieb seiner alternden Reaktoren aus Russland, sondern auch für die Aufbereitung und Lagerung eines Großteils der abgebrannten Brennelemente. Mit anderen Worten hat die Abhängigkeit der Ukraine von der Kernenergie, mit der sie rund die Hälfte ihrer Stromerzeugung bestreitet, ihre strategische Verwundbarkeit gegenüber Russland erhöht.
Das allein sollte genügen, um die ukrainische Regierung zu überzeugen, die Abhängigkeit ihres Landes von dieser unsicheren und gefährlichen Energiequelle nicht weiter aufrechtzuerhalten. Wenn das nicht der Fall ist, sollte die Katastrophe von Tschernobyl, die sich in diesem Monat zum 29. Mal jährt, als eindringliche Mahnung dienen, wie viel Schaden ein Reaktorunfall anrichten kann.
Die Ukraine sollte das Ende der vorgesehenen Betriebsdauer ihrer Kernreaktoren zum Anlass nehmen, eine in Zukunft sicherere, nachhaltigere Energieversorgung anzustreben. Angesichts der Tatsache, dass dies auch im Interesse Europas wäre, müssen die Regierungen und Bürger der EU alles in ihrer Macht stehende tun, um diese Bemühungen zu unterstützen. Es handelt sich um ein langfristiges Engagement – eines, das keinen Aufschub duldet.
Aus dem Englischen von Sandra Pontow.