Pokolenie ESG w Prywatnym Funduszu Kapitałowym
NOWY JORK - W obliczu poważnego zagrożenia ludzie zwykle szukają pomocy w religii lub od rządu. W dniu dzisiejszym kryzys klimatyczny nabiera tempa, część Europy jest w stanie wojny, Stany Zjednoczone są głęboko spolaryzowane i nękane przez rosnącą przemoc z użyciem broni, COVID-19 wciąż jest z nami, a rozwinięte gospodarki stoją przed perspektywą stagflacyjnej recesji. Ale podczas gdy miliony ludzi na całym świecie cierpią ekonomicznie i emocjonalnie, religia w dużej mierze straciła swój moralny autorytet i praktyczny wpływ, a wiele rządów jest albo ograniczonych w swojej możliwości działania, albo kontrolowanych przez autokratów.
Oczywiście sektor prywatny nie może sam rozwiązać wszystkich tych problemów. Ale czy świat mógłby być lepszy, gdyby firmy i inwestorzy konsekwentnie przestrzegali kryteriów środowiskowych, społecznych i zarządczych?
Niektórzy twierdzą, że takie myślenie to uproszczenie problemu. Pomysł, że biznes ma obowiązek raportować i omawiać wskaźniki ESG z takim samym rygorem, jaki obecnie stosuje do swoich wyników finansowych, jest kontrowersyjny. Niektórzy politycy próbują uczynić z rozważań na temat ESG kwestię partyjną. Wielcy inwestorzy twierdzą, że nadmiar nakazowych propozycji ESG w tegorocznym sezonie proxy w corocznych spotkaniach akcjonariuszy pokazuje, że ruch zrównoważonego inwestowania poszedł za daleko. Prezes Tesli Elon Musk wyraził niedawno swój sprzeciw wobec tej koncepcji po tym, jak producent samochodów elektrycznych został usunięty z S&P 500 ESG Index.
Niemniej jednak kapitał nadal może być kluczową dźwignią pozytywnych zmian globalnych - ale być może nie w taki sposób, jak mogłoby się wydawać. To właśnie kapitał przepływający przez światowe rynki prywatne - a nie publiczne giełdy papierów wartościowych - może odegrać kluczową rolę we wprowadzeniu ESG do głównego nurtu. W końcu na całym świecie dziewięć na dziesięć osób zatrudnionych w sektorze korporacyjnym pracuje dla firmy prywatnej. A na każdą spółkę notowaną na giełdzie przypada 200 firm prywatnych. Prywatne przedsiębiorstwa stanowią serce kapitalizmu. A główną arterią - dzięki której najważniejsze firmy pozyskują środki na rozwój - są rynki prywatne, a w szczególności kapitał prywatny.
Z pewnością prywatny kapitał tradycyjnie nie jest pierwszą rzeczą, o której myślą ludzie, gdy zastanawiają się, jak ulepszyć świat. Ale chociaż branża ta istnieje w swojej obecnej formie dopiero od lat 80-tych, dziś zarządza aktywami o wartości ponad 9 bilionów dolarów i jest właścicielem wielu firm, od których zależy nasze codzienne życie. Co więcej, czeka ją epokowa zmiana, ponieważ założyciele wielu czołowych firm private-equity przechodzą na emeryturę, a stery przejmuje młodsze pokolenie.
Ta kohorta - obecnie w wieku trzydziestu i czterdziestu lat - doskonale zdaje sobie sprawę z niepowodzeń inwestorów z pokolenia wyżu demograficznego, zainspirowanych przez Gordona Gekko, oraz z ograniczeń poglądu Miltona Friedmana, że jedyną społeczną odpowiedzialnością liderów biznesu jest maksymalizacja wartości dla akcjonariuszy. Nowa fala liderów private-equity zasadniczo wierzy, że kapitalizm może zapewnić wspólny i trwały dobrobyt. Uważają, że generowanie dobrych zysków finansowych wymaga uznania, że zrównoważony rozwój, ochrona środowiska i godność pracowników są kluczowe dla budowania trwałych przedsiębiorstw. Podkreśleniem tego poglądu jest ideał celu: przekonanie, że organizacje odnoszące sukcesy tworzą wzajemnie pozytywną dynamikę pomiędzy swoimi właścicielami, pracownikami, klientami i dostawcami oraz społecznościami, w których działają.
Subscribe to Project Syndicate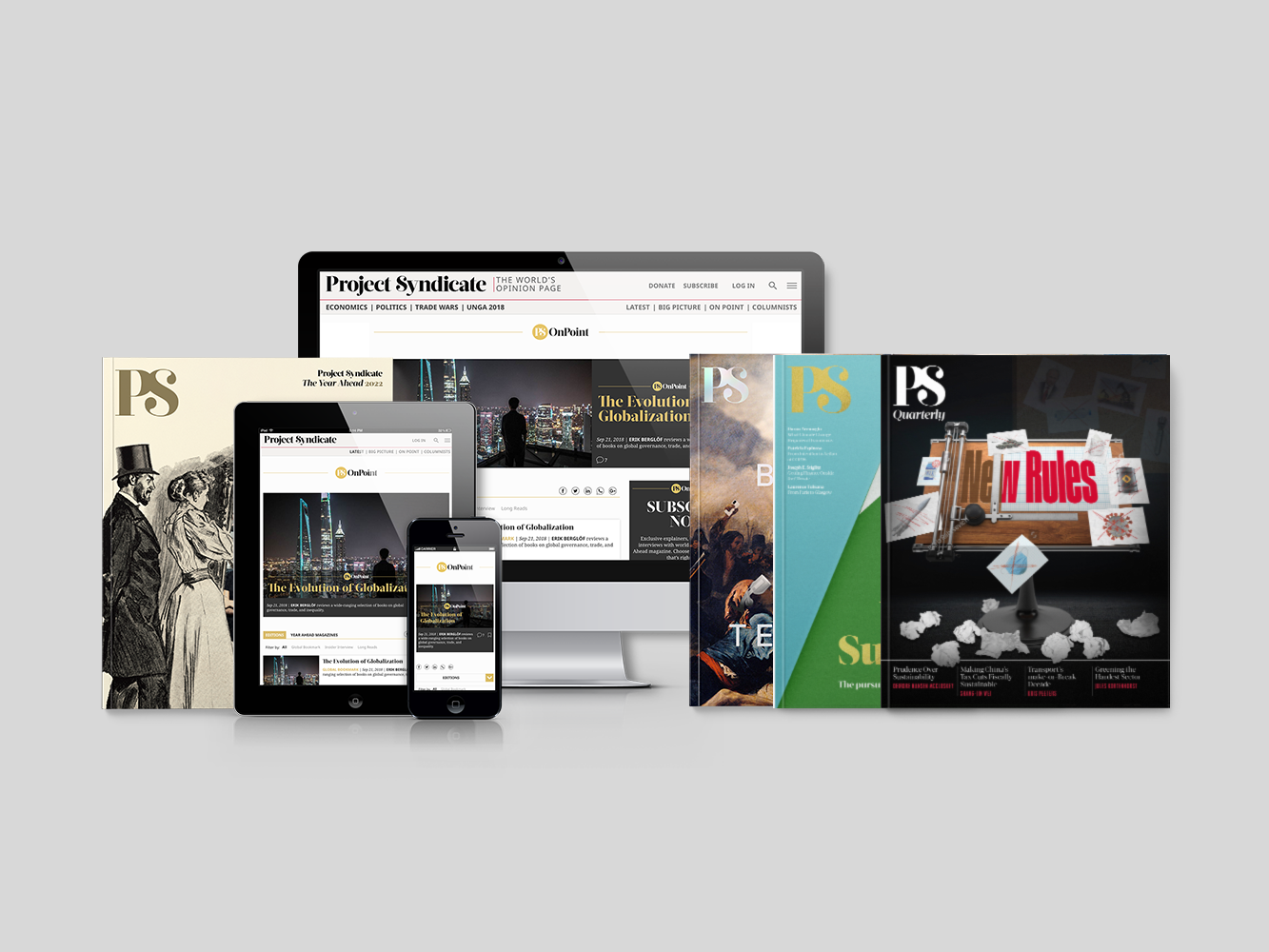 Subscribe to Project Syndicate
Enjoy unlimited access to the ideas and opinions of the world's leading thinkers, including long reads, book reviews, topical collections, short-form analysis and predictions, and exclusive interviews; every new issue of the PS Quarterly magazine (print and digital); the complete PS archive; and more. Subscribe now to PS Premium.
W tym środowisku wielowymiarowych zwrotów konieczne jest opracowanie kluczowych niefinansowych aczkolwiek istotnych metryk oraz ustanowienie punktów odniesienia i standardów wydajności. Guru zarządzania Peter Drucker prawdopodobnie nigdy nie powiedział: "Jeśli nie możesz tego zmierzyć, nie możesz tym zarządzać." Ale nie znaczy to, że powiedzenie to nie jest prawdą.
Wybór, które metryki ESG mierzyć, może się różnić w zależności od regionu, branży, wielkości firmy i celów właścicieli. Nie jest to jednak powód, by rezygnować z ustalania standardów. Istnieje wiele ważnych wskaźników, które każda firma może regularnie mierzyć, aby wywiązać się z obietnic o robieniu tego, co właściwe.
Na przykład wszystkie firmy powinny śledzić zużycie wody słodkiej, wytwarzanie odpadów oraz bezpośrednie i pośrednie emisje, a także monitorować, czy któraś z ich działalności nie powoduje zasklepiania gleby. Inne kluczowe mierniki obejmują różnorodność zespołu zarządzającego i zarządu, odejścia pracowników, urazy związane z pracą oraz naruszenia danych.
Nie ma jednego uniwersalnego podejścia do zbierania danych ESG, ale istnieje pewne minimum, które pasuje do wszystkich. Pochwalamy pracę ESG Data Convergence Initiative, której celem jest opracowanie podstawowych metryk sprawozdawczych, a także wysiłki International Sustainability Standards Board mające na celu aktualizację i globalizację standardów branżowych.
Informacje te należy śledzić już teraz. W skali globalnej istnieje ponad 8000 prywatnych firm inwestycyjnych, a zdecydowana większość z nich nie przyjęła jeszcze kryteriów ESG. To musi się zmienić. Wkrótce będą tego wymagać organy regulacyjne, ponieważ wchodzą w życie przepisy i standardy takie jak Sustainable Finance Disclosure Regulation oraz te zalecane przez Task Force on Climate-Related Financial Disclosures. Inwestorzy również będą tego wymagać - i już to robią, o czym świadczy znaczny wzrost liczby propozycji dotyczących klimatu w tegorocznym sezonie. Społeczeństwo potrzebuje, aby inwestorzy zwracali większą uwagę na czynniki ESG w obliczu zwiększonych napięć społecznych i bezprecedensowej niestabilności środowiska. Mówiąc wprost, musimy przejść od "zaufaj mi" do "pokaż mi."
​​Prawie 90 lat temu w USA Kongres utworzył Komisję Papierów Wartościowych i Giełd, a branża księgowa ustanowiła ogólnie przyjęte zasady rachunkowości. Przedsiębiorstwa, które wcześniej ujawniały informacje finansowe w sposób nierównomierny i punktowy, zaczęły składać regularne i przejrzyste sprawozdania. Z kolei rynki kapitałowe zostały wzmocnione dzięki szerszemu udziałowi inwestorów i pojawieniu się demokracji akcjonariuszy.
Teraz musimy zrobić to samo w zakresie sprawozdawczości ESG i demokracji interesariuszy. A nowa generacja graczy na rynku prywatnym może nam wskazywać drogę.
Z angielskiego przetłumaczyła Marz McNamer