Tvorba ESG soukromým kapitálem
NEW YORK – Když lidé čelí velké hrozbě, obvykle hledají pomoc u náboženství nebo u vlády. Klimatická krize se dnes zrychluje, část Evropy je ve válce, Spojené státy jsou hluboce polarizované a sužované eskalujícím násilím s použitím střelných zbraní, covid-19 je stále s námi a rozvinuté ekonomiky čelí vyhlídce stagflační recese. V situaci, kdy miliony lidí z celého světa ekonomicky i emočně trpí, však náboženství do značné míry ztratilo svou morální autoritu i praktický vliv a mnohé vlády jsou buď ochromené, nebo je ovládají autokraté.
Soukromý sektor samozřejmě nemůže vyřešit všechny tyto problémy sám. Mohl by však svět být alespoň o něco lepší, kdyby firmy i investoři důsledně dodržovali ekologická a sociální kritéria i kritéria kvalitního řízení (ESG)?
Ne tak rychle, tvrdí někteří. Představa, že byznys má závazek podávat zprávy o metrice ESG a diskutovat o ní se stejnou důsledností, jakou v současné době uplatňuje na vlastní finanční výsledky, je kontroverzní. Někteří politici se snaží učinit z úvah kolem ESG stranické téma. Podle velkých investorů přemíra normativních návrhů ESG v letošní sezoně výročních valných hromad ukazuje, že hnutí za trvale udržitelné investice zašlo příliš daleko. Šéf Tesly Elon Musk nedávno vyjádřil na Twitteru svůj odpor k tomuto konceptu poté, co byl tento výrobce elektromobilů vyřazen z indexu S&P 500 ESG.
Kapitál však i přesto může být klíčovým nástrojem pozitivní globální změny – jen možná ne tak, jak by si někdo mohl myslet. Právě kapitál proudící přes světové soukromé trhy – nikoliv veřejné akciové burzy – totiž může sehrát klíčovou roli a učinit z ESG hlavní ekonomický proud. Devět z deseti lidí zaměstnaných celosvětově v podnikovém sektoru koneckonců pracuje pro soukromou firmu. A na každou veřejně obchodovanou společnost připadá 200 soukromých firem. Soukromé podniky představují srdce kapitalismu. A hlavní tepnou, díky níž získává většina důležitých firem zdroje k růstu, jsou soukromé trhy – zejména private equity.
Jistě, private equity firmy nejsou prvním, co člověka tradičně napadne, když se řeč stočí na otázku, jak zlepšit svět. Ačkoliv však tento sektor v současné podobě existuje teprve od 80. let, dnes spravuje aktiva za více než 9 bilionů dolarů a vlastní řadu firem, na něž se spoléháme v našem každodenním životě. Navíc se u něj schyluje k epochálnímu posunu, když zakladatelé mnoha čelních private equity firem odcházejí do důchodu a otěží se ujímá mladší generace.
Tato skupina dnešních třicátníků a čtyřicátníků si dobře uvědomuje selhání investorů ze silné poválečné generace, inspirovaných Gordonem Gekkem, i omezenou platnost názoru Miltona Friedmana, že jedinou společenskou zodpovědností podnikatelských lídrů je maximalizovat hodnotu pro akcionáře. Nová vlna lídrů v oblasti private equity je bytostně přesvědčená, že kapitalismus může vyprodukovat sdílenou a trvalou prosperitu. Tito lidé věří, že pro zajištění dobrých finančních výnosů je nezbytné pochopit, že klíčem k vybudování trvanlivého podniku jsou i trvalá udržitelnost, životní prostředí a důstojné podmínky zaměstnanců. Klást důraz na toto přesvědčení je ideální cíl: je to víra, že úspěšné organizace vytvářejí vzájemně pozitivní dynamiku mezi vlastníky, zaměstnanci, spotřebiteli, dodavateli a komunitami, v nichž působí.
Subscribe to Project Syndicate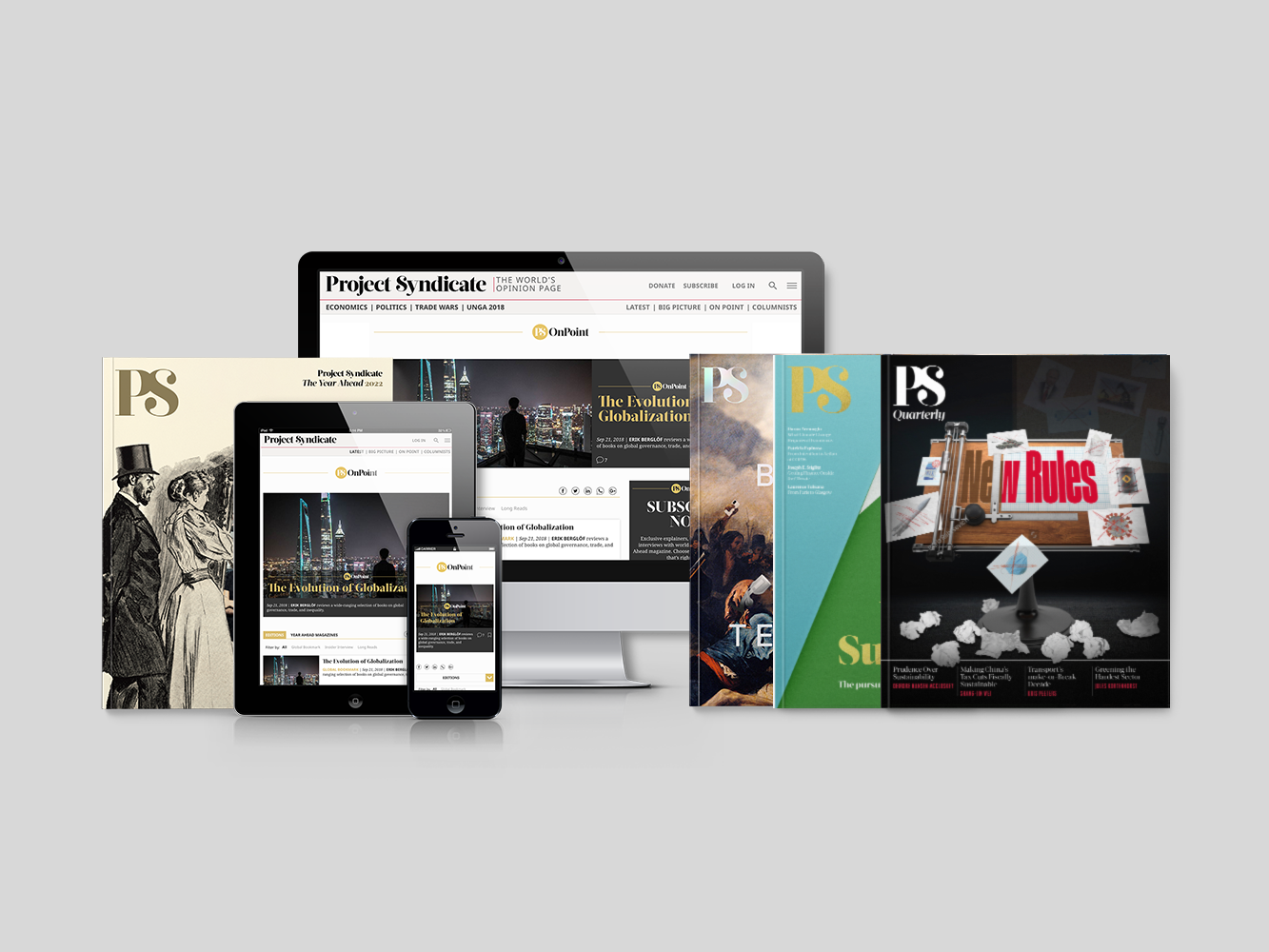 Subscribe to Project Syndicate
Enjoy unlimited access to the ideas and opinions of the world's leading thinkers, including long reads, book reviews, topical collections, short-form analysis and predictions, and exclusive interviews; every new issue of the PS Quarterly magazine (print and digital); the complete PS archive; and more. Subscribe now to PS Premium.
V tomto prostředí mnohorozměrných výnosů je nezbytné vyvinout klíčovou nefinanční, ale hmatatelnou metriku a stanovit měřítka a standardy výkonu. Manažerský guru Peter Drucker pravděpodobně nikdy neřekl: "Co nemůžete změřit, to nemůžete řídit." Což ovšem nesnižuje pravdivost tohoto výroku.
Volba metriky ESG se může lišit v závislosti na regionu, odvětví, velikosti firmy a cílech majitelů. To však není důvod, proč bychom se zavedení standardů měli vzdát. Existuje mnoho důležitých ukazatelů, které může každá firma pravidelně měřit, aby naplnila svá prohlášení, že se chová správně.
Všechny firmy by například měly sledovat své využívání pitné vody, tvorbu odpadu a přímé i nepřímé emise a monitorovat, zda kterákoliv z jejich činností nezpůsobuje ztrátu půdních zdrojů. Mezi další klíčové metriky patří diverzita manažerského týmu a správní rady, vyčerpanost zaměstnanců, pracovní úrazy a narušování dat.
Při zajišťování dat o ESG neexistuje univerzálně použitelný přístup, avšak jakési základní minimum je platné pro všechny. Tleskáme činnosti Iniciativy za konvergenci dat o ESG, která vyvíjí základní metriku reportingu, a také snaze Rady pro mezinárodní standardy udržitelnosti aktualizovat a globalizovat průmyslově pojaté standardy.
Nyní je zapotřebí tyto informace sledovat. Celosvětově existuje přes 8000 investičních firem podnikajících na soukromých trzích, přičemž drtivá většina z nich zatím nepřijala kritéria ESG za své. To je potřeba změnit. Brzy to budou vyžadovat regulační orgány, neboť v platnost vstupují pravidla a standardy typu regulace o zveřejňování trvale udržitelných financí nebo standardy doporučené Společným týmem pro zveřejňování klimatických financí. Také investoři je budou vyžadovat – a už to dělají, jak dokládá výrazný růst počtu klimaticky orientovaných návrhů v letošním období valných hromad. A společnost potřebuje, aby investoři věnovali větší pozornost faktorům ESG tváří v tvář zvýšenému sociálnímu napětí a bezpříkladné ekologické nestability. Zjednodušeně řečeno se musíme posunout od "věř mi" k "ukaž mi to".
Téměř před 90 lety založil americký Kongres Komisi pro cenné papíry a burzy a účetní sektor zavedl Všeobecně akceptované účetní principy. Firmy, jejichž finanční zveřejňování bylo do té doby nepravidelné a nesourodé, začaly pravidelně a transparentně hlásit výsledky. Kapitálové trhy pak podpořila širší účast investorů a příchod akcionářské demokracie.
Dnes potřebujeme učinit totéž v případě reportingu a akcionářské demokracie ESG. A nová generace protagonistů soukromého trhu může stát v čele.
Z angličtiny přeložil Jiří Kobělka