De ESG-generatie van private equity
NEW YORK – Wanneer mensen worden geconfronteerd met een grote bedreiging, wenden zij zich gewoonlijk tot religie of tot de overheid voor hulp. Vandaag de dag versnelt de klimaatcrisis steeds meer, is een deel van Europa in oorlog, zijn de Verenigde Staten diep gepolariseerd en worden ze geteisterd door toenemend vuurwapengeweld, is COVID-19 nog steeds onder ons, en worden de ontwikkelde economieën geconfronteerd met het vooruitzicht van een stagflatoire recessie. Maar terwijl miljoenen mensen over de hele wereld economisch en emotioneel lijden, heeft de religie grotendeels haar morele gezag en praktische invloed verloren, en zijn veel regeringen ofwel verlamd ofwel in handen van autocraten.
De particuliere sector kan natuurlijk niet al deze problemen zelfstandig oplossen. Maar zou de wereld er op zijn minst niet beter uitzien als bedrijven en beleggers zich consequent zouden houden aan ESG-criteria op het gebied van milieu, samenleving en goed bestuur?
Niet zo snel, zeggen sommigen. Het idee dat bedrijven verplicht zouden moeten worden om over hun ecologische en sociale beleid, en over hun ondernemingsbestuur te rapporteren, met dezelfde strengheid als die welke ze momenteel aan de dag leggen voor hun financiële resultaten, is controversieel. Sommige politici hebben geprobeerd om van ESG-criteria een partijpolitieke kwestie te maken. Grote beleggers beweren dat een overdaad aan normatieve ESG-voorstellen tijdens het seizoen van de jaarlijkse aandeelhoudersvergaderingen van dit jaar aantoont dat de duurzame-beleggingsbeweging te ver is gegaan. Elon Musk, CEO van Tesla, tweette onlangs dat hij tegen het concept van ESG is nadat de fabrikant van elektrische auto's uit de S&P 500 ESG Index was verwijderd.
Toch kan kapitaal nog steeds een cruciale hefboom zijn voor positieve wereldwijde verandering – maar misschien niet op de manier die men zou denken. Het is het kapitaal dat door de private markten van de wereld stroomt – en niet via de publieke aandelenbeurzen – dat een sleutelrol kan spelen in de mainstreaming van ESG. Wereldwijd werken immers negen van de tien mensen die in het bedrijfsleven werkzaam zijn, voor een particulier bedrijf. En voor elke beursgenoteerde onderneming zijn er tweehonderd particuliere bedrijven. Particuliere bedrijven vormen het hart van het kapitalisme. En de belangrijkste slagader waarlangs de belangrijkste ondernemingen aan middelen komen om te groeien zijn de private markten – en met name private equity.
Zeker, private equity is van oudsher niet het eerste waar mensen aan denken als ze het hebben over hoe je de wereld kunt verbeteren. Maar hoewel deze sector in zijn huidige vorm pas sinds de jaren tachtig bestaat, beheert hij vandaag de dag ruim negen biljoen dollar aan activaen is hij eigenaar van veel van de bedrijven waarvan wij in ons dagelijks leven afhankelijk zijn. Bovendien staat de sector op het punt een historische verandering te ondergaan, nu de oprichters van veel toonaangevende private-equitybedrijven met pensioen gaan en een jongere generatie de teugels in handen neemt.
Dit cohort, dat nu in de dertig of veertig is, is zich terdege bewust van de mislukkingen van de door Gordon Gekko geïnspireerde babyboom-beleggers en van de beperkingen van Milton Friedmans opvatting dat de enige sociale verantwoordelijkheid van bedrijfsleiders erin bestaat de aandeelhouderswaarde te maximaliseren. De nieuwe golf van private-equityleiders gelooft fundamenteel dat het kapitalisme gedeelde en duurzame welvaart kan voortbrengen. Zij zijn van mening dat het behalen van een goed financieel rendement vereist dat men erkent dat duurzaamheid, het milieu en de waardigheid van werknemers essentieel zijn voor het opbouwen van standvastige ondernemingen. Deze visie wordt ondersteund door het ideaal van doelgerichtheid: de overtuiging dat succesvolle organisaties een wederzijds positieve dynamiek tot stand brengen tussen hun eigenaren, werknemers, klanten en leveranciers, en de gemeenschappen waarin zij actief zijn.
Subscribe to Project Syndicate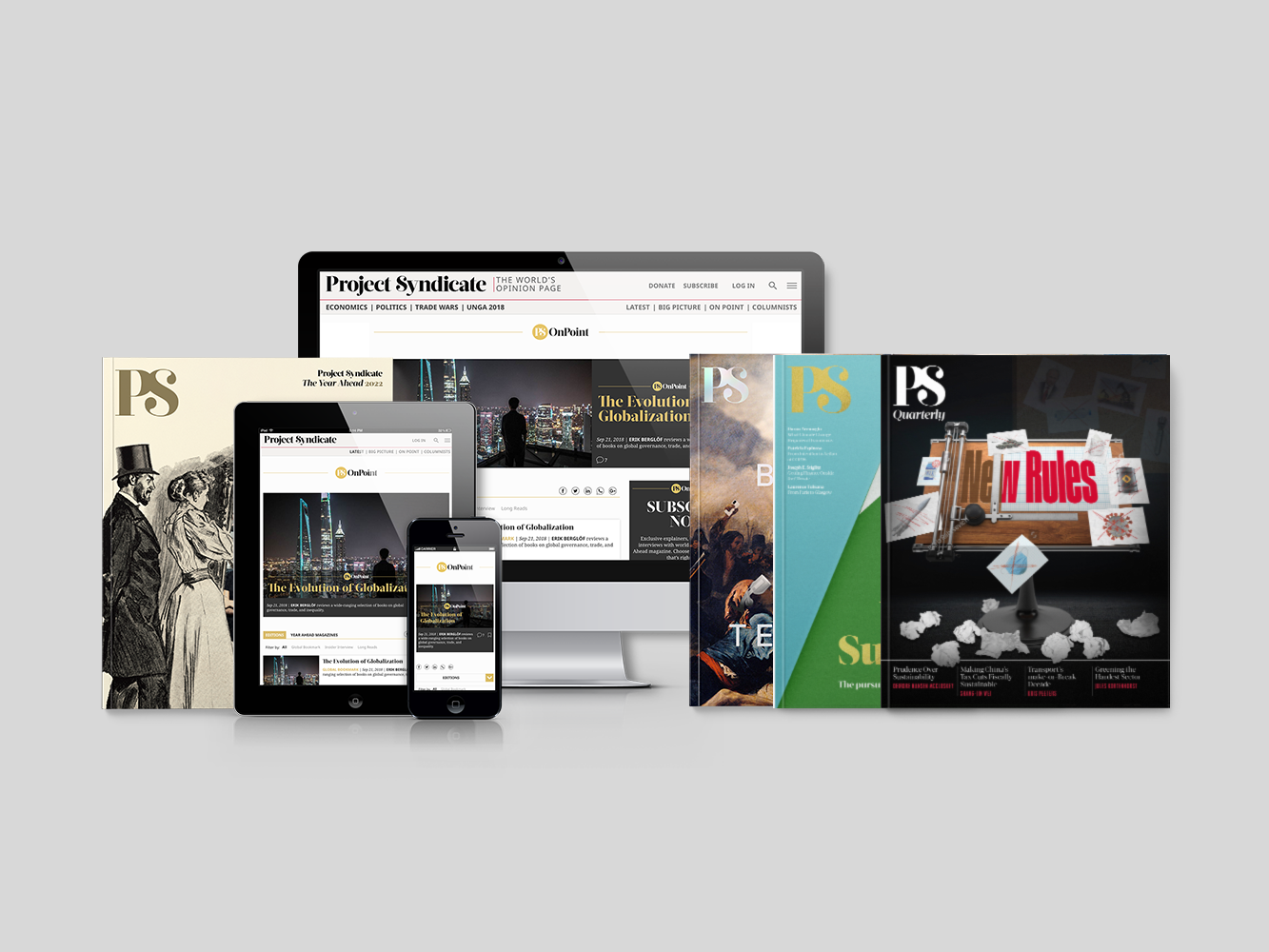 Subscribe to Project Syndicate
Enjoy unlimited access to the ideas and opinions of the world's leading thinkers, including long reads, book reviews, topical collections, short-form analysis and predictions, and exclusive interviews; every new issue of the PS Quarterly magazine (print and digital); the complete PS archive; and more. Subscribe now to PS Premium.
In deze omgeving van multidimensionaal rendement is het van essentieel belang om belangrijke niet-financiële maar materiële maatstaven te ontwikkelen, en benchmarks en prestatienormen vast te stellen. Managementgoeroe Peter Drucker heeft waarschijnlijk nooit gezegd: ʻAls je het niet kunt meten, kun je het ook niet beheren.' Maar dat maakt het niet minder waar.
De keuze van de ESG-metriek kan variëren, afhankelijk van de regio, de sector, de bedrijfsgrootte en de doelstellingen van de eigenaren. Maar dat is geen reden om af te zien van het vaststellen van normen. Er zijn veel belangrijke indicatoren die elk bedrijf regelmatig kan meten om waar te maken dat het de juiste dingen doet.
Alle bedrijven moeten bijvoorbeeld bijhouden hoeveel zoet water ze gebruiken, hoeveel afval ze produceren, en welke directe en indirecte emissies ze veroorzaken, en nagaan of hun activiteiten bodemafdekking veroorzaken. Andere belangrijke maatstaven zijn de diversiteit van het managementteam en de raad van bestuur, het personeelsverloop, werkgerelateerde verwondingen en gegevensinbreuken.
Er is geen pasklare aanpak voor het verzamelen van ESG-gegevens, maar er is wel een minimum dat iedereen past. Wij juichen het werk toe van het ESG Data Convergence Initiative om basisrapportagemetriek te ontwikkelen, evenals de inspanningen van de International Sustainability Standards Board om industrie-gebaseerde normen te updaten en mondialiseren.
Deze informatie moet nu worden bijgehouden. Wereldwijd zijn er ruim achtduizend particuliere beleggingsfirma's, en de overgrote meerderheid daarvan heeft nog geen ESG-criteria omarmd. Dat moet veranderen. Toezichthouders zullen dit binnenkort eisen, wanneer regels en normen van kracht worden, zoals de Sustainable Finance Disclosure Regulation en de normen die worden aanbevolen door de Task Force on Climate-Related Financial Disclosures. Beleggers zullen er ook om vragen – en doen dat nu al, zoals blijkt uit de aanzienlijke stijging van het aantal klimaatgerelateerde voorstellen tijdens dit voorjaar. En de samenleving heeft behoefte aan beleggers die meer aandacht besteden aan ESG-factoren, in het licht van de toegenomen sociale spanningen en ongekende milieu-instabiliteit. Eenvoudig gezegd: we moeten de stap zetten van ʻvertrouw me' naar ʻtoon me.'
Bijna negentig jaar geleden richtte het Amerikaanse Congres de Securities and Exchange Commission op en stelde de boekhoudsector de Generally Accepted Accounting Principles vast. Bedrijven die hun financiële informatie onregelmatig en onvolledig hadden bekendgemaakt, begonnen regelmatig en transparant te rapporteren. Op hun beurt werden de kapitaalmarkten gestimuleerd door een bredere participatie van beleggers en door de komst van de aandeelhoudersdemocratie.
Nu moeten we hetzelfde doen voor de ESG-rapportage en de stakeholders-democratie. En een nieuwe generatie spelers op de particuliere markt kan daarbij het voortouw nemen.
Vertaling: Menno Grootveld