Nepřirozené bilance hurikánů
PRINCETON – Sezóna atlantických hurikánů roku 2017, která oficiálně začala 1. června a skončí 30. listopadu, vejde patrně do záznamů jako nejdražší. Hurikány už v regionu během sezóny zabily téměř 300 lidí a odhady škod prozatím dosahují 224 miliard dolarů. Aktuální sezóna je první, během níž byly na škále nahromaděné cyklónové energie hurikánů zaznamenány tři bouře s hodnocením nad 40. Jedna z nich, hurikán José, naštěstí zůstala převážně na moři, kde nenapáchala mnoho škod. Hurikány Irma a Maria ale způsobily rozsáhlou újmu v Karibiku, včetně Portorika. Irma nahromadila cyklónovou energii 66,6, třetí nejvyšší v historických záznamech.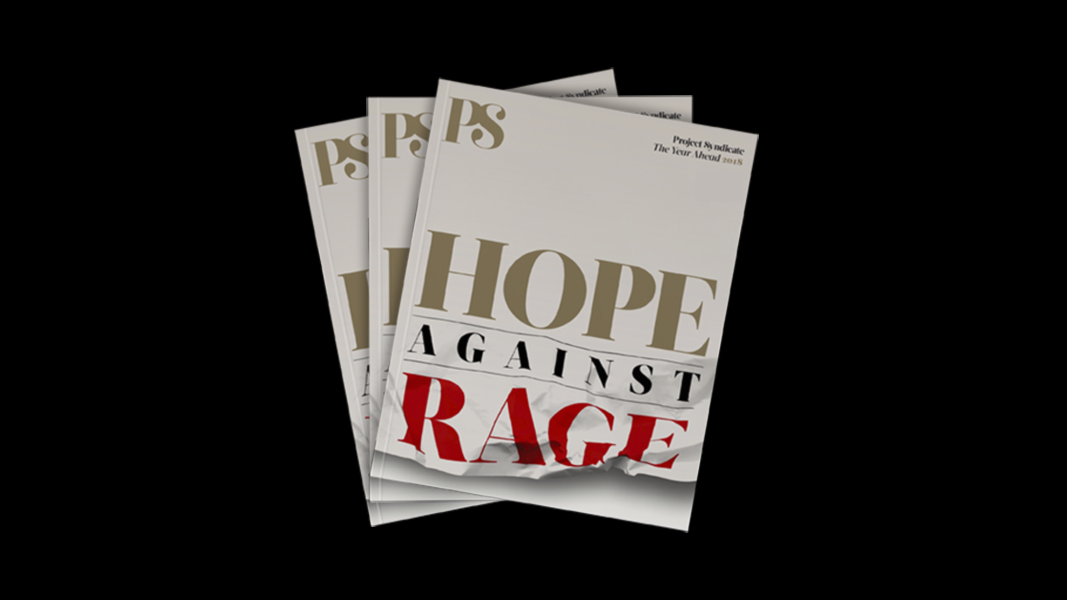 The Year Ahead 2018
The world's leading thinkers and policymakers examine what's come apart in the past year, and anticipate what will define the year ahead.
Hurikán Harvey měl méně energie, ale vyvolal rekordní srážky a záplavy v Houstonu a dalších částech Texasu a Louisiany. Harvey bude možná nejdražší bouře v historii USA, a překoná dokonce náklady na obnovu New Orleans po hurikánu Katrina v roce 2005. Údaje o zaměstnanosti ukazují, že Spojené státy v září přišly o 33 000 pracovních míst, což analytici připisují hurikánům. Konečně když už se zdálo, že se sezóna zklidňuje, hurikán Nate zapříčinil nejméně 24 úmrtí v Kostarice, Nikaragui a Hondurasu, než zamířil do USA.
Harvey, Irma a Maria byly mimořádně silné bouře. Počty obětí na životech a rozsah způsobených škod ale odrážejí lidská rozhodnutí. Nechvalně proslulý přístup Houstonu k územnímu plánování podle ideje laissez faire umožnil výstavbu domů v záplavových oblastech. V letech 1996 až 2010, informuje deník Houston Chronicle, region ztratil 54 000 akrů (22 000 hektarů) mokřadů, kde se část srážek mohla vsakovat. Kapacity dešťové kanalizace nedržely krok s přibývajícími zpevněnými plochami. Ve městě s prozíravější územně plánovací regulací by bylo méně obětí na životech a nižší škody.
Včasné plánování může ušetřit obrovské částky. Podle nezávislé studie pro Federální agenturu USA pro mimořádné události, dolar vynaložený na zmírňování pohrom ušetří daňovým poplatníkům průměrně 3,65 dolaru a společnosti další čtyři dolary.
V rozvojových zemích je poměr nákladů a výnosů ještě vyšší. V Bangladéši, kde v úrodných, ale záplavových deltách řek žijí miliony lidí, nezisková organizace Islamic Relief zjistila, že zvýšením pozemků, na nichž lidé žijí, by dokázala zajistit dlouhodobou ochranu před povodněmi pro jednu rodinu za cenu 400 liber. Jinak rodina při velké povodni pravděpodobně o všechno přijde a bude v rámci nouzové pomoci během jediného měsíce potřebovat 440 liber. Bangladéš také zachránil mnoho životů výstavbou úkrytů před bouří a vydáváním výstrah před blížícími se bouřemi.
Navzdory jasným a přibývajícím důkazům o nákladové efektivitě včasných opatření ke zmírňování škod, jež bouře způsobují, utrácí svět mnohem víc za následné odstraňování následků katastrof a rekonstrukci než za preventivní zmírňování, což platí zejména v chudých zemích. To je pochopitelné, protože chudé země mají i v dobrých časech málo prostředků na výdaje.
Mělo by být ale snazší změnit rovnováhu výdajů humanitárních organizací. Zprávy OSN a Světové banky naznačují, že vlády bohatých zemí v letech 2000 až 2008 vyčlenily 20 % výdajů na zahraniční pomoc na odstraňování následků katastrof, ale méně než 1 % na jejich předcházení.
K iracionálnímu zanedbávání preventivních opatření přispívají dva prvky lidské psychiky. Nedokážeme dobře přiřazovat odpovídající váhu událostem s nízkou mírou rizika, ať jsou jakkoli katastrofálního, a máme větší zájem zachránit konkrétně určitelné lidi než chránit životy osob, když nevíme, kdo vlastně bude zachráněn.
První nedostatek dokládá skutečnost, že je nutné, aby právní předpisy zajistily, že se lidé v autě připoutají, byť každá racionální kalkulace nákladů a přínosů by jim naznačila, že je to rozumné rozhodnutí. Druhá se odráží v ochotě vynaložit téměř neomezené sumy na záchranu zavalených horníků a zdráhavosti doplácet na vyšší bezpečnostní standardy, které by za méně peněz zachránily víc životů. Vžíváme se do zavalených horníků, ale s lidmi, jimž zachrání život přísnější bezpečnostní opatření, se nedokážeme ztotožnit. Každý zachráněný "statistický život" přesto bude životem konkrétní osoby.
A co samotné bouře? Hurikány považujeme za přirozené a neodvratné události, takže nelze dělat víc než snižovat ztráty na životech a způsobené škody. Jenže klimatologové nás už desítky let upozorňují, že pokračující emise skleníkových plynů způsobují ohřívání planety. Na vrub klimatické změny nelze sice připsat žádnou konkrétní bouři, ale víme, že když se tropické bouře formují nad teplejší vodou, sílí a získávají na intenzitě. Klimatologové proto předpovídají častější a ničivější hurikány.
Sezóna atlantických hurikánů roku 2017 přibývající důkazy na podporu této prognózy posiluje. V diskusi o nákladech a přínosech přechodu na čisté zdroje energie a snižování emisí metanu z masného průmyslu je třeba vzít v úvahu náklady na nápravu škod. Otázkou není, zda si můžeme dovolit přejít na čistou energii a potraviny příznivější k životnímu prostředí, ale zda si můžeme dovolit dál žít s oteplující se planetou a jejími důsledky.
Z angličtiny přeložil David Daduč