Geopolityka Przyrody
GENEWA - Od wojny Rosji z Ukrainą po rywalizację Ameryki z Chinami, tektoniczne zmiany geopolityczne wstrząsnęły w ostatnich latach multilateralizmem. Podczas gdy wiele konsekwencji - od rosnących cen żywności i energii po rosnące ryzyko poważnych konfliktów - zostało szeroko omówionych, należy poświęcić więcej uwagi konsekwencjom tych zmian dla wysiłków na rzecz rozwiązania wieloaspektowego kryzysu klimatycznego i przyrodniczego.
Zmiany geopolityczne, których obecnie doświadczamy, grożą rozbiciem porządku światowego na dwie części. Kluczową oznaką tego jest decyzja większości krajów Globalnego Południa o poparciu - lub przynajmniej odmowie potępienia - inwazji Rosji na Ukrainę w zeszłym roku, pomimo wysiłków Zachodu na rzecz odizolowania i ukarania Kremla.
Co więcej, grupa głównych gospodarek wschodzących tzw. BRICS (Brazylia, Rosja, Indie, Chiny i RPA) - która zawsze dążyła do stworzenia alternatywy dla zachodnich instytucji międzynarodowych - może się zwiększyć, ponieważ 19 krajów wyraziło zainteresowanie przystąpieniem do niej. Trwa również dyskusja na temat stworzenia nowej waluty BRICS, która miałaby rzucić wyzwanie globalnej dominacji amerykańskiego dolara.
W międzyczasie Chiny ciężko pracują nad rozszerzeniem międzynarodowego wykorzystania własnej waluty - renminbi - i osiągają pewne sukcesy. Ostatnio prezydent Brazylii Luiz Inácio Lula da Silvapodjął kroki w celu ułatwienia rozliczeń handlowych denominowanych w renminbi między Chinami a Brazylią.
Wypracowanie wspólnego poczucia celu i podjęcie skoordynowanych działań niezbędnych do rozwiązania kryzysu klimatycznego i przyrodniczego byłoby trudne w najlepszych czasach. W świecie charakteryzującym się brakiem zaufania, konkurencją, ograniczeniami fiskalnymi i rozbieżnymi priorytetami politycznymi wydaje się to prawie niemożliwe. A jednak, zamiast budować mosty, wielu - szczególnie na globalnej Północy - zaostrza podziały.
Przykładem tego są niedawno wprowadzone przez Unię Europejską przepisy zakazujące importu produktów związanych z wylesianiem. Prawo to - które wymaga od firm sprzedających towary takie jak kawa, wołowina i soja w UE przedstawienia możliwego do zweryfikowania dowodu, że nie zostały one wyhodowane na niedawno wylesionych terenach - zostało z zadowoleniem przyjęte przez działaczy ekologicznych i europejskich polityków. Środek ten spotkał się jednak również ze znaczną krytyką - i to nie tylko ze strony interesów agrobiznesu, które chcą uniknąć ponoszenia kosztów za niszczenie środowiska. Krótko przed przyjęciem ustawy, rządy Brazylii i Indonezji wystosowały list podpisany przez 14 państw członkowskich Światowej Organizacji Handlu, w którym ubolewały nad tym, że UE dąży do "jednostronnego prawodawstwa," a nie "międzynarodowego zaangażowania." Nie konsultując się z odpowiednimi krajami, UE opracowała "kosztowne i niepraktyczne wymogi dotyczące identyfikowalności i geolokalizacji" dla "niepewnej i dyskryminującej" listy produktów.
Holiday Sale: Save $50 on all new PS subscriptions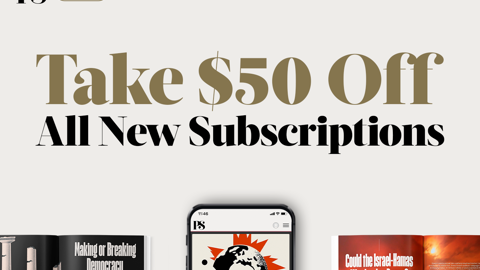 Holiday Sale: Save $50 on all new PS subscriptions
Subscribe now to gain greater access to Project Syndicate – including every commentary and our entire On Point suite of subscriber-exclusive content – starting at just $34.99.
Dobrowolne rynki kredytów węglowych i wschodzące rynki kredytów bioróżnorodności są podobnie wadliwe. Krytycy z bogatych krajów narzekają, że rynki te nie zapewniły wiarygodnej "dodatkowej" redukcji emisji dwutlenku węgla do atmosfery. Przykładem są skandale wynikające z powszechnych błędów w certyfikowanych kredytach węglowych opartych na przyrodzie. Przywódcy z krajów Globalnego Południa ze swojej strony podkreślają nierówności, które utrwalają, a kredyty węglowe są kupowane za zaledwie 5-10 USD na Globalnym Południu, a następnie sprzedawane za 100 USD lub więcej w Europie.
Co więcej, liderzy gospodarek rozwijających się podkreślają niechęć bogatszych krajów do finansowania ochrony istniejących lasów. Podczas niedawnego szczytu One Forest Summit, którego współgospodarzami byli prezydent Gabonu Ali Bongo Ondimba i prezydent Francji Emmanuel Macron, gaboński minister środowiska Lee White zauważył, że jako jeden z najważniejszych na świecie pochłaniaczy dwutlenku węgla, "lasy potencjalnie stanowią 20-30% rozwiązania problemu zmian klimatycznych." Kredyty węglowe mogą pomóc w skierowaniu finansowania na ochronę lasów, ale tylko wtedy, gdy są nabywane po uczciwych i przewidywanych cenach.
Istnieją stosunkowo proste sposoby na poprawę zaangażowania i przyspieszenie postępów w realizacji wspólnych celów klimatycznych i przyrodniczych. Na przykład, unijne prawo dotyczące wylesiania mogłoby mieć znacznie większy wpływ - i inspirować bardziej efektywną współpracę - gdyby obejmowało wsparcie dla środków mających na celu zaawansowanie, a nie unieważnienie, odpowiednich przepisów w dotkniętych krajach. Co więcej, opierając się na spostrzeżeniach z One Forest Summit, bogate kraje mogłyby przyjąć ideę dostarczania płatności za usługi ekosystemowe krajom, które utrzymują swoje lasy, oraz ustanowić dolny próg cenowy dla kredytów węglowych i różnorodności biologicznej.
Niedawno ogłoszony przez G7 Sojusz Gospodarek Pozytywnie Nastawionych do Przyrody - pomyślany jako "forum wymiany wiedzy i tworzenia sieci informacyjnych na zasadzie dobrowolności we współpracy z sektorem prywatnym i społeczeństwem obywatelskim" - mógłby wspierać zmianę w kierunku większej współpracy poza G7. Kluczowe byłoby skupienie się na tym, jak osiągnąć cele związane z przyrodą i klimatem bez pogłębiania istniejącej przewagi technologicznej i wznoszenia kolejnych barier handlowych, a zamiast tego skupienie się na inkluzywności i równouprawnieniu.
Przewodnictwo Brazylii w grupie G20 w 2024 r. i jej rola jako gospodarza Konferencji Narodów Zjednoczonych w Sprawie Zmian Klimatu w 2025 r. (COP30) również stanowią ważne możliwości. Jako najbardziej wpływowy na świecie przedstawiciel bogatych w przyrodę gospodarek rozwijających się, Brazylia mogłaby wykorzystać te platformy do zmobilizowania większego wsparcia dla krajów, które robią najwięcej, aby chronić klimat i przyrodę, mimo że zrobiły najmniej, aby spowodować kryzysy, z którymi mamy do czynienia. Kluczowe znaczenie będzie miało przekształcenie globalnej architektury gospodarczej i finansowej w celu realizacji celów zrównoważonego rozwoju.
Natura i klimat będą częścią nowej geopolityki, na dobre i na złe. Alternatywą dla bardziej inkluzywnego podejścia nie jest wolniejszy postęp, ale potencjalnie brak jakiegokolwiek postępu. Tak jak Rosja przekierowuje swój eksport energii do krajów, które nie przyjęły zachodnich sankcji, tak eksporterzy żywności, w obliczu de facto "sankcji" za wylesianie ze strony UE, mogą po prostu znaleźć nowych nabywców na swoje towary. W takich sytuacjach tracą wszyscy, w tym przyroda.
Bez podejścia opartego na współpracy, kraje bogate w przyrodę mogą nawet zdecydować się na utworzenie klubu suwerennych sprzedawców, mającego na celu poprawę ich warunków handlowych, tak jak OPEC od dawna robi to dla producentów ropy naftowej. Już teraz Brazylia, Indonezja i Demokratyczna Republika Konga - które posiadają największe na świecie lasy tropikalne - utworzyły sojusz skupiający się głównie na wywieraniu presji na bogaty świat, by finansował ochronę lasów.
Przedsięwzięcia takie jak unijne przepisy dotyczące wylesiania lub dobrowolne rynki emisji dwutlenku węgla mogą wydawać się krokami we właściwym kierunku. Mogą też przynieść krótkoterminowe korzyści. Jednak zrażając do siebie kraje rozwijające się - i to w czasach globalnych zmian geopolitycznych - ich długoterminowe koszty mogą okazać się zbyt wysokie.
Z angielskiego przetłumaczyła Marz McNamer