El poder de la financiación pública para la transición verde
LUXEMBURGO – Funcionarios y expertos han estado muy preocupados por las crisis que afligen a la Unión Europea; dicen que está rezagada en la confrontación de grandes amenazas que ponen en riesgo su supervivencia a largo plazo. Pero en lo referido al cambio climático, es todo lo contrario. A mediados de noviembre, los estados miembros de la UE demostraron que pueden unirse en pos de una visión compartida para un futuro descarbonizado. Algunas instituciones europeas ya lideran la lucha mundial contra el cambio climático. Y una de ellas, el Banco Europeo de Inversiones, tendrá a partir de ahora un papel más importante como instrumento para descarbonizar la economía y mantener el calentamiento global lo más lejos posible de 2 °C por encima de los niveles preindustriales.
El cambio climático es el tema político número uno de nuestro tiempo. Los científicos calculan que de seguir por la senda actual, a fines de siglo tendremos un calentamiento global de entre 3 y 4 °C, momento en el cual grandes áreas del planeta serán inhabitables. En combinación con el crecimiento demográfico, esto supone un efecto catastrófico sobre el bienestar humano y los flujos migratorios. Las emisiones de carbono alcanzaron en 2018 un máximo histórico, lo que indica que es urgente acelerar la respuesta.
La transición a una economía descarbonizada no será posible sin inversiones a gran escala. Pero los recursos públicos son escasos y no bastarán para financiarlas. En vez de eso, hay que potenciar los fondos públicos usándolos para movilizar el capital privado. La nueva Comisión Europea con la presidencia de Ursula von der Leyen lo comprende. En el contexto de un futuro Pacto Verde Europeo, von der Leyen pidió que el BEI se convierta en el motor financiero de esa transición.
Con ese objetivo, el BEI usará sus programas de financiación para movilizar más de un billón de dólares en inversiones para la acción climática y la sostenibilidad ambiental a lo largo de la próxima década, además de aumentar la proporción que supone la inversión climática dentro de su cartera general de préstamos a 50% de aquí a 2025. A fines de 2020, todos sus programas de financiación estarán en línea con los objetivos del acuerdo climático de París (2015), y un año después dejará de financiar proyectos que dependan exclusivamente de los combustibles fósiles. De ahora en adelante, el banco estará comprometido con la estrategia de inversión climática más ambiciosa de cualquier organismo de financiación pública del mundo.
Esos organismos no deben limitarse a seguir a los mercados financieros, sino que deben marcarles el camino, creando canales para la inversión en las tecnologías verdes del futuro: desde granjas eólicas flotantes y nuevas formas de producción de energía a partir de las mareas a mejoras de las baterías y edificios más eficientes. Los bancos públicos deben ingresar en sectores de los que el capital privado todavía rehuye (de lo cual el BEI ya dio un ejemplo en el área de la generación eólica de energía en altamar).
Además, hay buenos motivos financieros para priorizar la inversión en la transición verde. Los inversores y las agencias de calificación están cada vez más atentos a la posible presencia en las carteras de inversión de activos sin valor efectivo, por ejemplo proyectos gaspetroleros que se volverán obsoletos conforme nuevas tecnologías de energía renovable se vuelvan comercialmente viables. La vida útil de muchos proyectos actuales de explotación de combustibles fósiles ya es menor a lo que se esperaba, y las carteras financieras que dependan mucho de esos activos correrán cada vez más riesgo de devaluación.
Subscribe now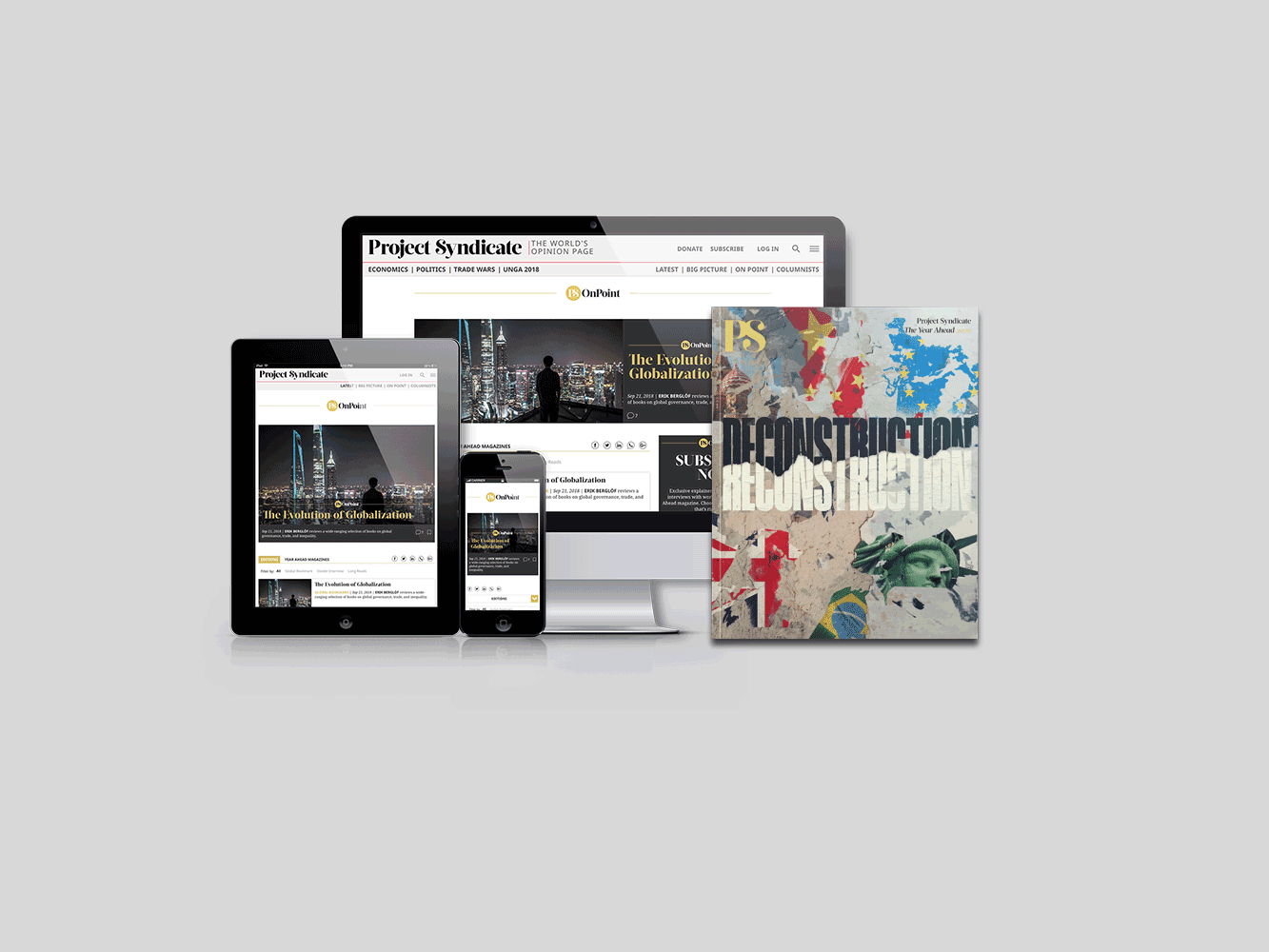 Subscribe now
Subscribe today and get unlimited access to OnPoint, the Big Picture, the PS archive of more than 14,000 commentaries, and our annual magazine, for less than $2 a week.
Ahora que algunos gobiernos han abandonado sus compromisos previos de reducir las emisiones, se podría pensar que la lucha internacional contra el cambio climático está perdiendo fuerza. Pero no hay que subestimar el poder que tiene la presión financiera para generar cambios, ni ignorar la determinación de los gobiernos locales y del sector privado para actuar allí donde no lo hagan los gobiernos nacionales.
Sin embargo, para conseguir y sostener el compromiso de todos los gobiernos, la transición a una economía descarbonizada debe ser inclusiva. La nueva política del BEI para la financiación de proyectos energéticos recibió el voto favorable de países que aportan más del 90% del capital de la institución, pero algunos países votaron en contra: tienen inquietudes legítimas respecto de las consecuencias económicas para sus electorados. No podemos desestimar la posición de países que dependen de combustibles fósiles como el carbón, o que planean aumentar la producción de gas natural para tener un combustible para la transición. En vez de eso, debemos ayudarlos a acelerar la transición, asegurando que el proceso sea justo y equitativo. El BEI, por ejemplo, acordó extender (hasta fines de 2021) el plazo hasta el cual dará apoyo a proyectos de explotación de gas que ya están en evaluación.
Como hemos visto en años recientes, por más bien diseñadas que estén las políticas climáticas, si se olvidan de la población generarán rechazo y probablemente fracasarán. Ahora mismo, al menos diez estados miembros de la UE tienen problemas que no es posible ignorar relacionados con la inversión en proyectos energéticos.
Para ayudarlos a encontrar una salida, el BEI trabajará codo a codo con la Comisión Europea y con el nuevo "Fondo para una Transición Justa" (lo cual incluye la provisión de asesoramiento).
Bien manejada, una transición a una economía verde generará abundantes oportunidades económicas en todas las áreas relacionadas con la energía, incluidas la generación, la transmisión, la distribución y el almacenamiento. Además, la necesidad de tecnologías no contaminantes en los sectores industriales con alto uso de energía y en transporte creará más campo de acción para empresas innovadoras.
Nuevos participantes están entrando al mercado, los consumidores se están volviendo más activos, y las organizaciones de la sociedad civil se están movilizando. Con nuestra influencia en los mercados y guiando la inversión privada hacia sectores que aseguren una transición justa y equitativa para todos, el BEI espera demostrar lo mucho que puede hacerse con un aprovechamiento inteligente de los fondos públicos.
Traducción: Esteban Flamini