Gospodarki Wschodzące Powinny Odbudowywać Się Bardziej Ekologicznie
WASZYNGTON, DC – Chociaż zostawanie w domu spowolniło rozprzestrzenianie się koronawirusa w wielu krajach, wpływ ekonomiczny jest druzgocący. Jednocześnie przy mniejszej liczbie osób dojeżdżających do pracy, zatrzymanej produkcji w fabrykach i ograniczonej budowie, spustoszenie jakie człowiek sieje w środowisku stało się oczywiste.
Na całym świecie ludzie doświadczają rewitalizacji swojego naturalnego otoczenia, podczas gdy jednocześnie zmagają się z tragicznymi skutkami pandemii COVID-19. Wielu mieszkańców miast po raz pierwszy od lat widzi błękitne niebo, słyszy śpiew ptaków i oddycha czystym powietrzem.
Ten "powrót do natury" dowodzi, że nawet w krajach o niższych dochodach zdecydowana polityka i działania zbiorowe mogą zmienić sytuację w ciągu tylko kilku tygodni. Rządy powinny wziąć to pod uwagę opracowując politykę odbudowy po pandemii. Zrozumiałe jest, że środki krótkoterminowe będą miały na celu złagodzenie bezpośredniego bólu gospodarczego. Jednak długoterminowy sukces wymaga rozwiązania problemów strukturalnych, które wywoływały frustrację opinii publicznej na długo przed pandemią.
Sześć miesięcy temu w głównych miastach Ameryki Łacińskiej i Karaibów panował chaos. Wiele czynników wpłynęło na masowe protesty w regionie, ale powtarzającymi się tematami były ograniczone możliwości zatrudnienia, słabe usługi publiczne oraz infrastruktura, a także degradacja środowiska. Protestowano również męczące długie dojazdy do pracy w przepełnionych autobusach w zadymionych miastach; obywatele mieli także dość niebezpiecznej wody z kranu i przerw w dostawach prądu. Martwili się też o swoje perspektywy w gospodarkach dotkniętych klęskami żywiołowymi i słabym przywództwem.
Zniszczenie jakie przyniosła pandemia chwilowo przyćmiło te obawy. Ale za rok, jeśli ich życie będzie przypominało powtórkę z 2019 r., ludzie w tych krajach będą mieli prawo zapytać, dlaczego decydenci nie spełnili ich żądań poprzez wspólne działania.
Podobnie nie zmniejszyło się zagrożenie związane ze zmianami klimatu. Bez konkretnych rozwiązań przyszła dewastacja jest nieunikniona i zagraża ona zarówno bezpieczeństwu ekonomicznemu, jak i stabilności politycznej oraz zdrowiu naszej planety i jej mieszkańców. Dlatego wybory polityczne dokonane w następstwie pandemii będą ważniejsze niż sam wirus dla określenia naszej przyszłości.
Subscribe to PS Digital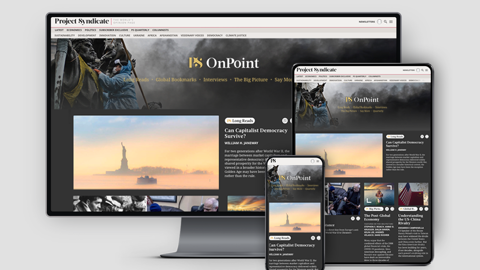 Subscribe to PS Digital
Access every new PS commentary, our entire On Point suite of subscriber-exclusive content – including Longer Reads, Insider Interviews, Big Picture/Big Question, and Say More – and the full PS archive.
Kraje rozwijające się mają historyczną szansę dostosowania swojego modelu gospodarczego w ramach przygotowań na te wyzwania. Powinny zacząć od przyjęcia "zielonej regeneracji" opartej na zrównoważonej infrastrukturze w zakresie transportu, energii, warunków sanitarnych, logistyki i komunikacji.
W wyniku COVID-19 rządy na całym świecie zmieniają systemy transportu, aby uwzględnić dystans społeczny. W Europie niektóre miasta tworzą duże strefy "wolne od samochodów," aby ułatwić spacery i jazdę na rowerze. Wschodzące gospodarki powinny wykorzystać ten moment, aby zbudować systemy transportu publicznego nowej generacji, takie jak autobusy elektryczne, pociągi czy metro, które ograniczają emisje, a jednocześnie umożliwiają dużej liczbie ludzi bezpieczne dotarcie do szkoły lub pracy.
Podobnych wyborów można dokonać w kwestii energii. Zamiast pogłębiać swoją zależność od paliw kopalnych do wytwarzania energii elektrycznej (co jest szczególnie kuszące teraz, biorąc pod uwagę obecny spadek cen ropy), rządy powinny wykorzystać ostatnie wynalazki, które sprawiły, że energia odnawialna stała się znacznie tańsza.
Kraje w tropikach lub w ich pobliżu są również nieproporcjonalnie dotknięte powodziami, suszami i huraganami związanymi ze zmianą klimatu, a także ociepleniem, które będzie sprzyjać większej ilości pandemii w przyszłości. Nadszedł czas, aby chronić i odnawiać tereny podmokłe, odbudowywać infrastrukturę przybrzeżną oraz inwestować w tanie mieszkania i systemy wodne, które są w stanie wytrzymać wstrząsy pogodowe.
Inwestycje mające na celu ochronę i przywrócenie bogatej różnorodności biologicznej wrażliwych ekosystemów zlokalizowanych głównie w tropikach również przyniosłyby wysokie zyski. Oprócz kluczowej roli, jaką odgrywają w magazynowaniu węgla, lasy tropikalne są niezwykle ważne dla zamieszkujących je rdzennych mieszkańców, a także dla ekoturystyki, co oznacza, że przywrócenie naturalnych siedlisk może stworzyć wiele miejsc pracy.
Możemy zapłacić za te wysiłki poprzez połączenie rozsądniejszych wydatków publicznych oraz agresywnych zachęt do inwestycji prywatnych. Duża część ogromnych kwot przeznaczonych na bodźce fiskalne powinna zostać przeznaczona na zrównoważoną infrastrukturę i powiązane inicjatywy. Dziesiątki miliardów dolarów, które wcześniej zostały wydane na dopłaty do paliwa, mogą teraz pomóc w sfinansowaniu tzw. czystego transportu. Według ostatnich badań Uniwersytetu Oksfordzkiego projekty związane z "zieloną odbudową" zapewniają więcej miejsc pracy i wyższe zwroty z wydatków rządowych w porównaniu z tradycyjnymi środkami bodźców fiskalnych.
Gospodarki wschodzące mogą również korzystać z zewnętrznych źródeł dochodu w celu finansowania takich inicjatyw. Inwestorzy poszukują obecnie możliwości inwestowania w zielone obligacje, które w zeszłym roku przyciągnęły 255 miliardów dolarów kapitału prywatnego. Co więcej, miliardy dolarów są potencjalnie dostępne od globalnych organizacji pozarządowych i zagranicznych rządów na ochronę i odbudowę naturalnych siedlisk, a posiadacze długów z krajów z ograniczeniami fiskalnymi mogą być skłonni do umorzenia części długu, aby chronić tropikalną różnorodność biologiczną.
Pandemia zmusiła nas do zatrzymania się i przemyślenia naszego wpływu na planetę oraz do wyobrażenia sobie jakiego pragniemy świata. Nadal jest czas. Planując ekologiczne ożywienie, rządy mogą zapewnić, że koronawirus pozostawi pozytywne dziedzictwo dla przyszłych pokoleń.
Z angielskiego przetłumaczyła Marz McNamer