La nouvelle mesure de la performance des entreprises
BOSTON – Cela fait maintenant des décennies que les dirigeants mondiaux échouent à relever, avec l'urgence qui s'impose, les défis du changement climatique, alors même que les données scientifiques ne laissent aucune place au doute, et ce depuis longtemps. Aujourd'hui, le problème est devenu tellement aigu qu'il ne peut plus être ignoré et les détenteurs du pouvoirfont l'objet de pressions croissantes pour tenter de rattraper le temps perdu.
Dans le cas des entreprises, les pressions ne sont plus seulement exercées par d'éventuels manifestants, mais également par les actionnaires, les clients, les investisseurs, les bailleurs de fonds, les salariés, les responsables politiques et toute autre partie prenante ayant une véritable compréhension des menaces climatiques. Des perturbations des chaînes d'approvisionnement aux conditions mortelles pour ceux qui travaillent à l'extérieur, les risques pour les entreprises s'accumulent.
À partir de maintenant, les chefs d'entreprise doivent se poser quatre questions clés : À quoi ressemblera mon marché dans un monde de zéro émissions nettes ? Quel est le modèle d'entreprise qui me permettra de réussir sur ce marché ? Quels changements faut-il mettre en œuvre aujourd'hui pour ouvrir la voie au succès ? Quelles sont les conditions propices au développement de l'entreprise et comment les réunir ?
Les PDG qui agissent rapidement peuvent acquérir des avantages sur leurs concurrents et saisir des opportunités économiques majeures pour leurs entreprises. La transition mondiale vers la neutralité carbone a déjà commencé, laissant présager une transformation radicale de pratiquement tous les secteurs de l'économie, avec certains acteurs récoltant le fruit de leurs efforts, tandis que d'autres enregistreront des dépréciations majeurs de leurs actifs.
Prenons par exemple la performance boursière des fournisseurs d'énergie qui se sont engagés sur la voie d'une transition vers les énergies propres. La multinationale danoise Ørsted est passée d'une offre énergétique provenant à 85 pour cent des combustibles fossiles en 2009 à une offre issue à 88 pour cent de sources renouvelables aujourd'hui. Elle prévoit d'atteindre zéro émissions nettes dans la production et l'exploitation d'énergie d'ici 2025 et d'éliminer toutes les émissions de gaz à effet de serre liées à ses activités d'ici 2040. Au cours de cette transition, la société a commencé à afficher des bénéfices en progression constante et sa capitalisation boursière s'est envolée. « Les actions de l'entreprise ont plus que doublé depuis son introduction en Bourse en 2016, donnant à Ørsted une capitalisation boursière de plus de 56 milliards de dollars (en juillet 2020) » indique le site de nouvelles en ligne E&E News, ajoutant que « cette capitalisation est supérieure à celle de ConocoPhillips et de pratiquement tous les fournisseurs d'énergie américains ».
À mesure que la transition énergétique continue de s'accélérer, les engagements en faveur du climat seront de plus en plus perçus comme un enjeu préalable à une relation d'affaires. Les champions du climat devanceront les retardataires, et cet avantage des pionniers se répercutera sur l'ensemble de l'économie, en commençant par les secteurs où la décarbonisation est relativement aisée à mettre en œuvre : l'électricité, les transports et la construction. Les progrès dans ces domaines permettront ensuite une transformation similaire d'industries moins faciles à décarboniser, telles que les transports maritime et aérien, et les secteurs de l'acier et du ciment.
Subscribe to Project Syndicate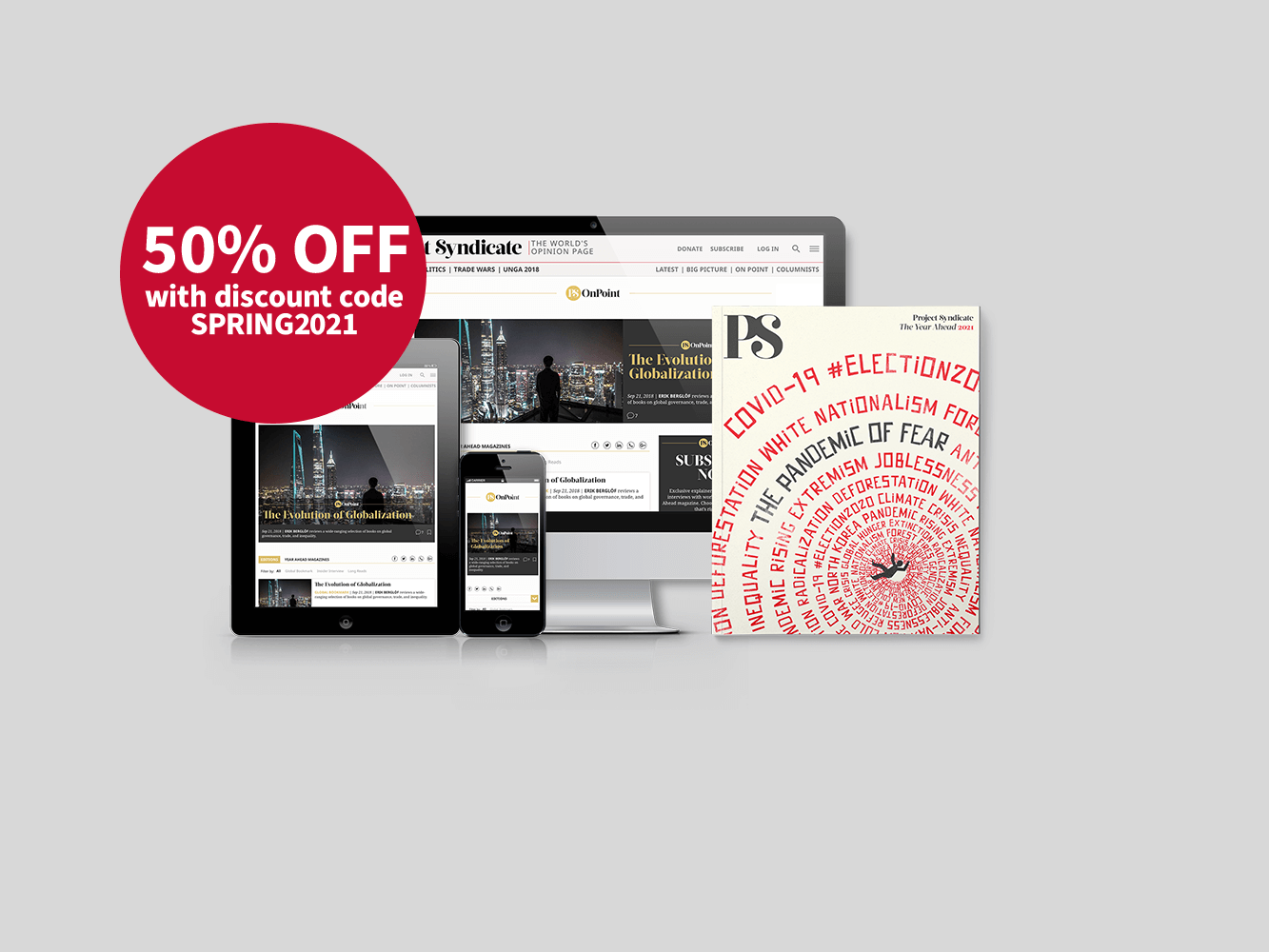 Subscribe to Project Syndicate
Enjoy unlimited access to the ideas and opinions of the world's leading thinkers, including weekly long reads, book reviews, topical collections, and interviews; The Year Ahead annual print magazine; the complete PS archive; and more. All for less than $5 a month.
En fait, des leaders climatiques émergent déjà dans ces secteurs présentant plus de difficultés. Dans le secteur du transport maritime, Maersk a annoncé vouloir lancer son premier navire de ligne neutre en carbone en 2023. « Grâce aux progrès technologiques et à la demande croissante des clients pour des chaînes d'approvisionnement durables, A.P. Moller-Maersk accélère les efforts [précédemment annoncés] de décarbonisation de ses opérations maritimes » a indiqué le numéro un mondial du transport maritime de conteneurs.
De même, dans le secteur des transports aériens, Airbus montre la voie avec des projets de commercialisation d'un avion à hydrogène neutre en carbone d'ici 2035. Selon Guillaume Faury, le président exécutif de l'avionneur européen : « Il s'agit d'un moment historique pour l'ensemble du secteur de l'aviation commerciale, et nous entendons jouer un rôle de premier plan dans la transition la plus importante que notre industrie ait jamais connue ».
Ces ambitions de décarbonisation dans des secteurs présentant pourtant de nombreuses difficultés devraient faire comprendre aux chefs d'entreprises du monde entier que la transition vers la neutralité carbone est déjà une réalité. Comme l'a dit Ernest Hemingway à propos de la faillite personnelle, elle se produit souvent « de façon progressive, puis soudainement ». Le passage à une économie verte ne sera pas différent. Les chefs d'entreprise sont de plus en plus nombreux à reconnaître que le risque d'être distancé augmente de jour en jour.
La nécessité de parvenir à la neutralité carbone n'a pas seulement pour but de positionner son entreprise pour qu'elle survive, cet impératif lui sera également profitable au plan de sa compétitivité. Les dirigeants d'entreprise peuvent déjà commencer à prendre des mesures porteuses d'économies, en réduisant les déchets, en favorisant les stratégies de circularité et en améliorant l'efficacité énergétique. En outre, mettre en place des systèmes et des opérations durables aura des effets bénéfiques pour les marques de l'entreprise, attirant non seulement les clients et les consommateurs, mais également les meilleurs talents. Les investisseurs, les membres du conseil d'administration, les décideurs politiques et les autres principales parties prenantes s'intéressent de plus en plus aux entreprises ayant un plan de durabilité pour l'avenir.
En tant que dirigeants ayant un rôle crucial à jouer dans les prises de décision mondiales, les chefs d'entreprise ont une énorme responsabilité dans la progression vers la neutralité carbone. Nous sommes engagés dans une course contre la montre pour notre survie et les entreprises le sont aussi. Toute tentative de gagner en avançant lentement se traduira par une défaite pour tous. Mais si nous devons tous agir, il incombe à ceux qui ont le plus de pouvoir d'user de leur influence pour faire en sorte que le changement soit le plus rapide possible.
Il est encore possible d'éviter les scénarios véritablement catastrophiques du changement climatique, mais seulement si chaque dirigeant d'entreprise assume sa part. Les risques engendrés par le changement climatique sont une menace existentielle à laquelle personne – et aucune entreprise – ne peut échapper.
Michel Frédeau est directeur général et associé principal du Boston Consulting Group et membre du Global Future Council on Net-Zero Transition du Forum économique mondial. Jules Kortenhorst est PDG du Rocky Mountain Institute.